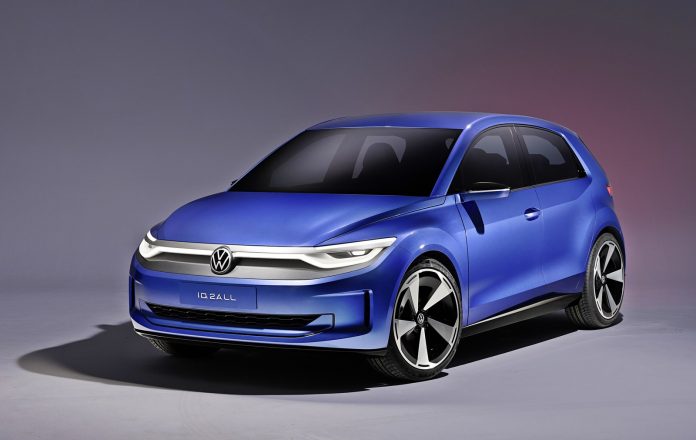 While there is a push to get people to switch to electric vehicles (EVs), apart from issues like the recharging infrastructure, the cost of purchasing such vehicle remains higher than similarly sized models with combustion engines. Much of it has to do with the cost of the technologies which are still fairly young, and the huge costs of R&D spent at this time.
For this reason, the auto industry needs the help of governments to also offer incentives that can offset the high purchase prices in the short-term. Various incentives are being given and in Malaysia, the government is exempting EVs from all import duties and even roadtax for a few years.
But the fact remains that for a properly engineered EV of a practical size (we're not talking about the tiny 2-seater mini EVs), the price still cannot be level with similarly-sized combustion vehicles. There is a downward trend though as economies of scale are slowly kicking in with volumes rising quickly. Some carmakers believe that they will be able to produce EVs at around similar costs as combustion vehicles by the second half of this decade.
One of them is Volkswagen which will have a model costing less than 25,000 euros, which is equivalent to around RM120,000 at today's exchange rates. This will be 'full-value' EV with many high-tech features and is part of the carmaker's electric offensive which will see 10 new EVs by 2026.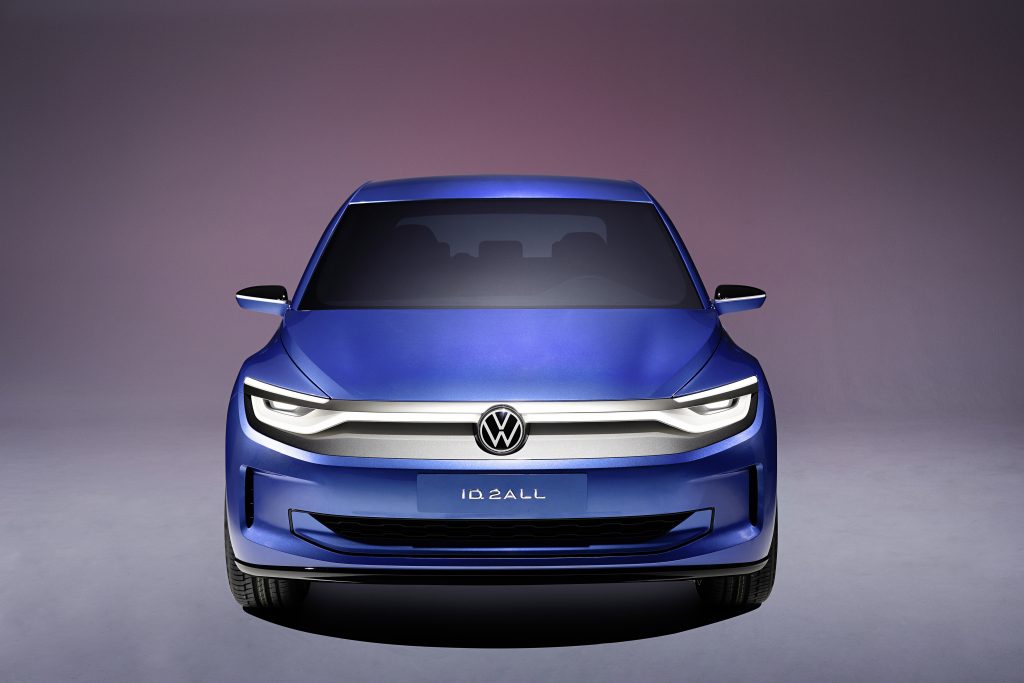 The ID.2all concept previews this low-cost model and provides a glimpse of the future design language as well as some of the features which will be offered. It's a compact model and the '2' indicates its position in the all-electric ID family which began in 2019.
The Volkswagen Group developed the modular electric drive (MEB) platform for its EV models and its variability allows it to be used for models in various segments. The ID.2all uses a new MEB Entry platform which, presumably, has been optimised to be cheaper to produce.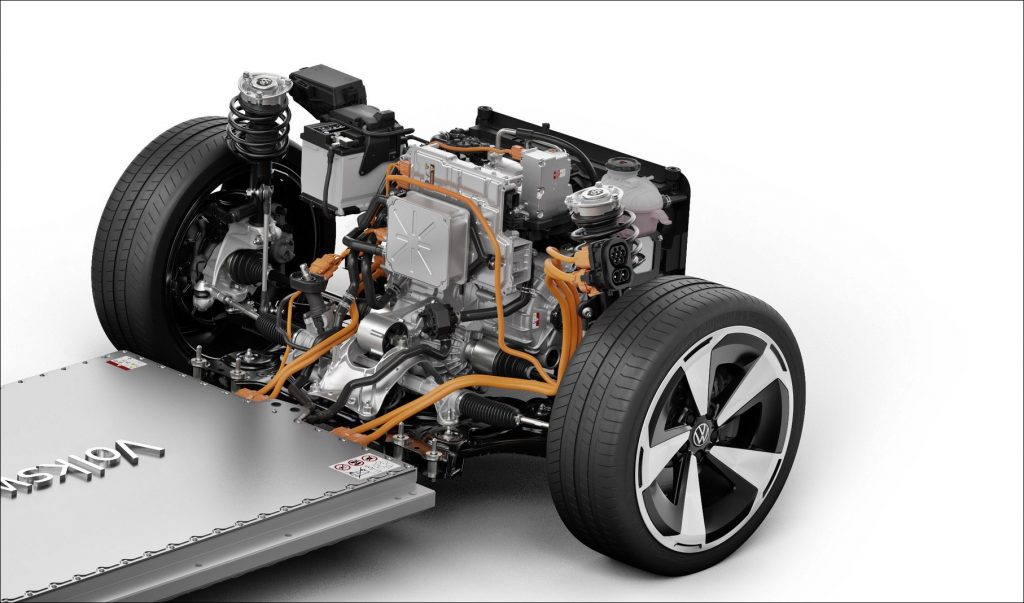 For now, Volkswagen is giving limited information about the MEB Entry platform, saying only that it will have 'a particularly efficient drive, battery and charging technology'. The electric motor will generate up to 226 ps of power and, powering the front wheels, take the ID.2all from 0 to 100 km/h in less than 7 seconds.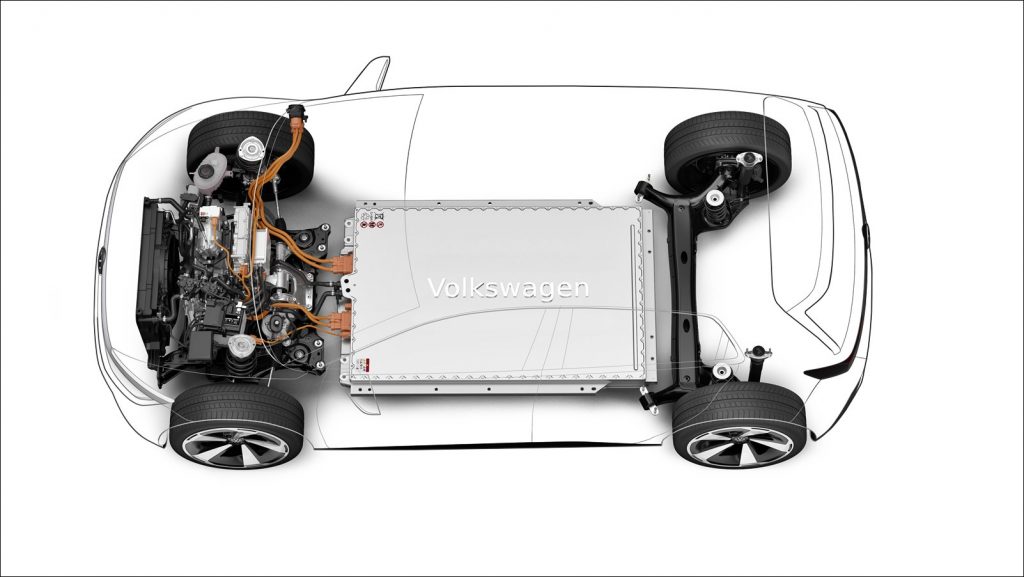 The battery pack, which can give a range claimed to be up to 450 kilometres, will be able to be recharged from 10% to 80% within 20 minutes. That's with a DC quick-charger but the on-board charger will be able to handle up to 11 kW AC current as well.
The production version of the ID. 2all will have numerous high-value technologies and features from larger ID. models, rather than be a basic model which has usually be the case with low-cost cars. For example, It will include the latest version of Travel Assist – a system for partly automated driving. A large panoramic sunroof will also be available.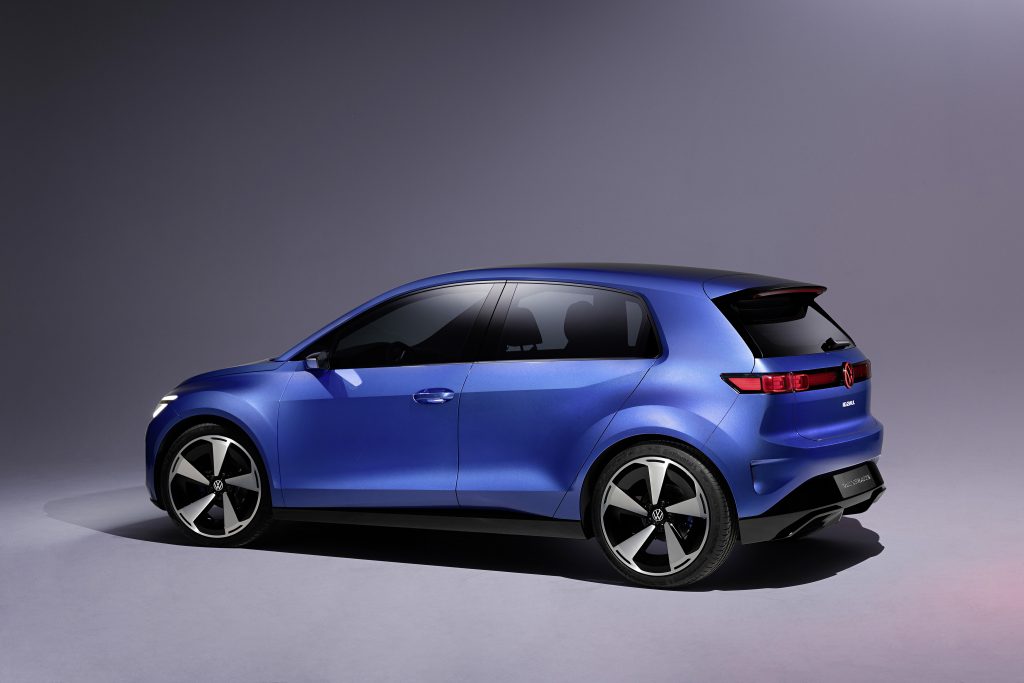 Other features that will be offered will be IQ.LIGHT LED matrix headlights, 3D LED tail light clusters with horizontal LED strip between them, Park Assist Plus with memory function, ID.Light (intuitive light signals for the driver) and electric seats with massage function.
With the ID.2all, Volkswagen is placing great focus on a design strategy based on the 'three pillars of stability, likeability and excitement'. The new strategy was developed by Andreas Mindt, who took over as the new Head of Volkswagen Design last month. The ID.2all is his first project although Volkswagen is very much in his blood as he joined the Volkswagen Group in 1996 and his father too was a designer in the company earlier.
"We are transferring the DNA of our icons into the future. The ID. 2all is therefore also an homage to the Beetle, Golf and Polo," he explained. "One element of this new design language is the C-pillar design developed for the first Golf. The ID. 2all is the first Volkswagen with a new interpretation of this signature. Other design features of the concept include a body with a clear and powerful stance on the wheels, a friendly face, a good portion of dynamics and timeless elegance."
The interior benefits from a long wheelbase of 2600 mm and very short overhangs, with spaciousness comparable to a Golf within a body length of 4050 mm. The storage volume is a generous 490 to 1,330 litres, more than that found in model of higher classes. It has a clear design and is characterised by a high-quality appearance, again a departure from what low-cost products are like.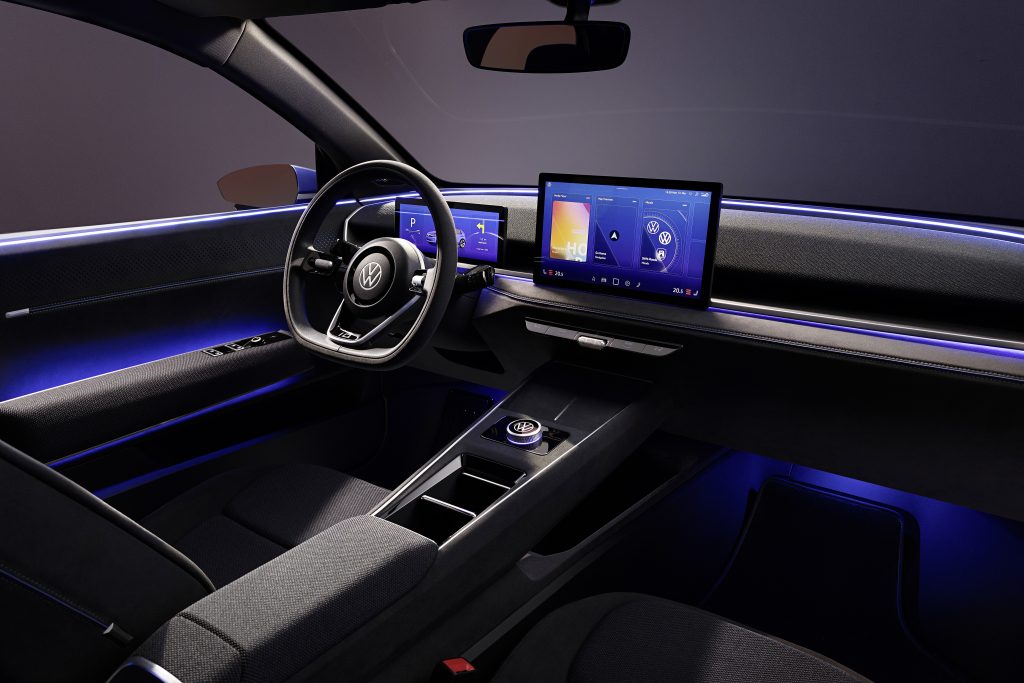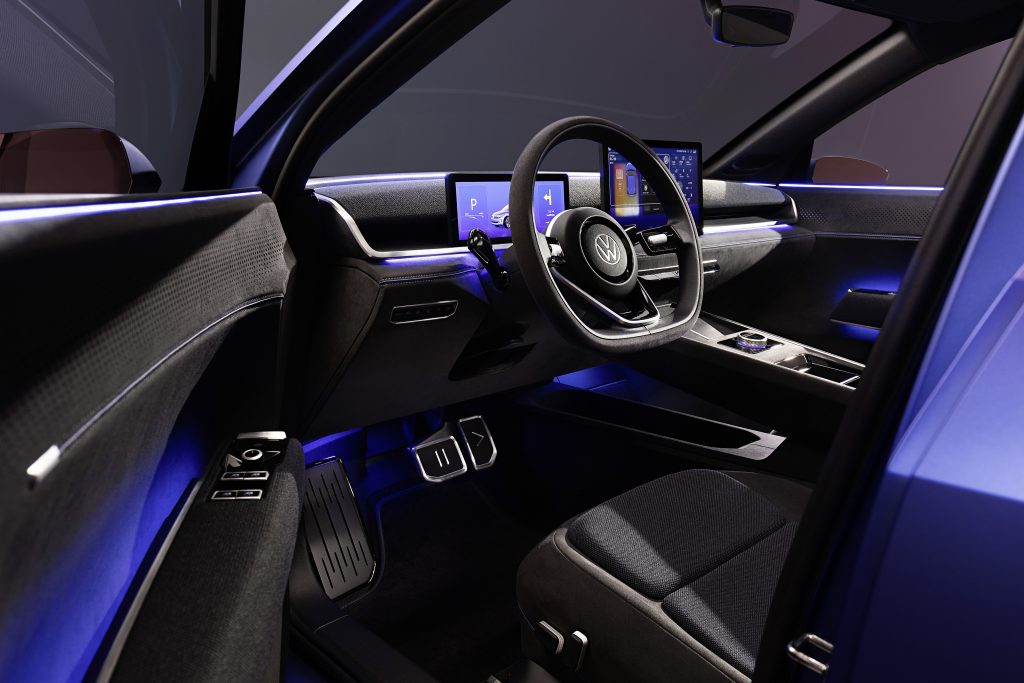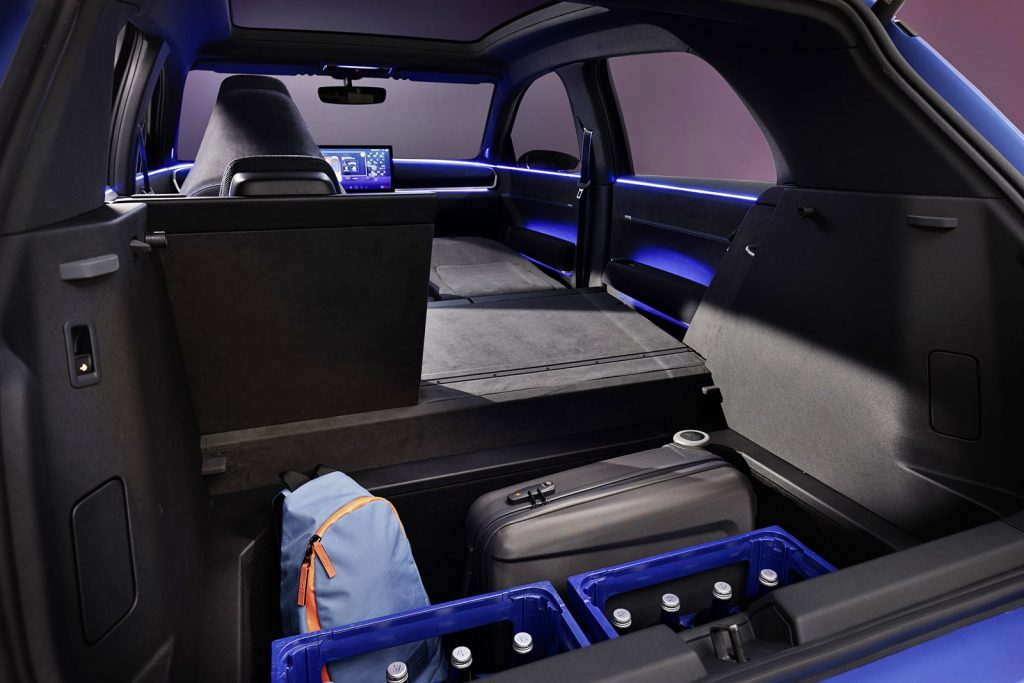 "We are transferring the typical Volkswagen virtues to the new world of mobility: top quality and workmanship, outstanding software and digital services with genuine added value. The focus here is always on the needs and requirements of our customers," said Imelda Labbe, Member of the Brand Board of Management for Sales, Marketing and Aftersales.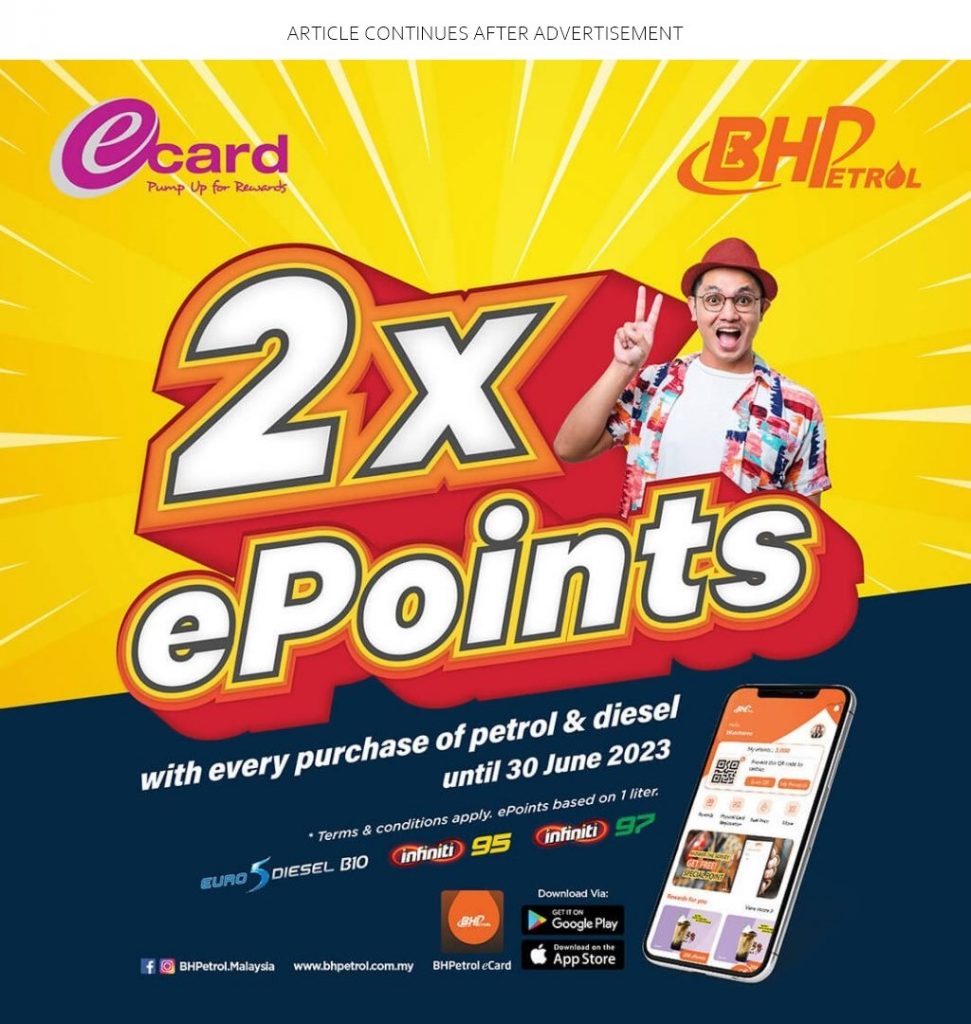 "The ID. 2all shows where we want to take the brand: close to the customer, top technologies and a fantastic design. We are implementing the transformation at pace to bring electric mobility to the masses," added Thomas Schafer, CEO of Volkswagen Passenger Cars.
The ID.2all would be the right product for Malaysia with its lower cost. Perhaps Volkswagen Passenger Cars Malaysia is already giving it serious consideration? By 2025, the chip shortage will hopefully have become history and vehicle supplies will be stable enough that Malaysia can get an allocation.