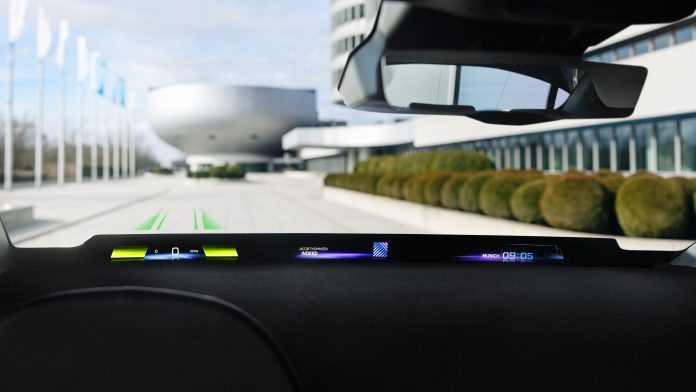 Between 1962 and 1977, BMW introduced the Neue Klasse (German for New Class) model range which were a great leap forward for the company. They were innovative new products that not only marked the carmaker's recovery from its earlier financial crisis but also started the reputation of the 'Ultimate Driving Machine'.
In 2025, BMW will introduce another range of NEUE KLASSE models and as with the original range 60 years earlier, the models will be pioneering with a technology platform that will set new standards in digitalisation, sustainability and design for electric vehicles (EVs).
The BMW i VISION Dee (Digital emotional experience) presented in January this year gives a preview of the technologies and one of them is a new Head-Up Display (HUD) called BMW Panoramic Vision. This is confirmed for NEUE KLASSE models, starting with the very first one, and preliminary details about it have now been provided by BMW.
Entire windscreen used
The new HUD, as its name suggests, has a panoramic view and uses the entire width of the windscreen for the display. The projection creates a unique interaction and information surface not only for the driver but also for the other occupants in the car.
Describing the main advantages of this revolutionary new display, Frank Weber, Member of the Board for Development at BMW AG, said: "The windscreen becomes a single large display with our new BMW Panoramic Vision, opening up completely new possibilities for the design of our vehicles. The driver decides which information to display in his own field of vision, or for all occupants to also see the entire content."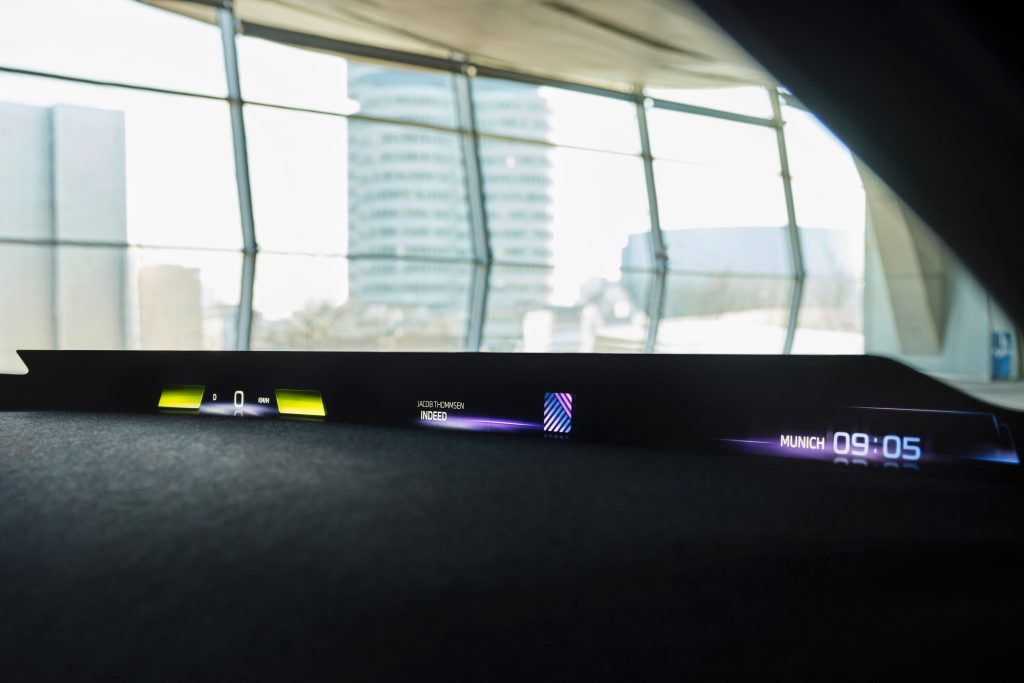 "The revolutionary projection and the significantly more clearly structured cockpit give an impressive new feeling of space and driving. We are taking our proven 'eyes on the road – hands on the wheel slogan to a new level'," he explained.
BMW Panoramic Vision will show information that is relevant for the driver and passengers with a higher light intensity and contrast onto a dark-coated area at the lower edge of the windscreen. This creates an extremely sharp image that is always visible across the full width of the windscreen. Information relevant to the driving situation is therefore always available in the right place at the right time.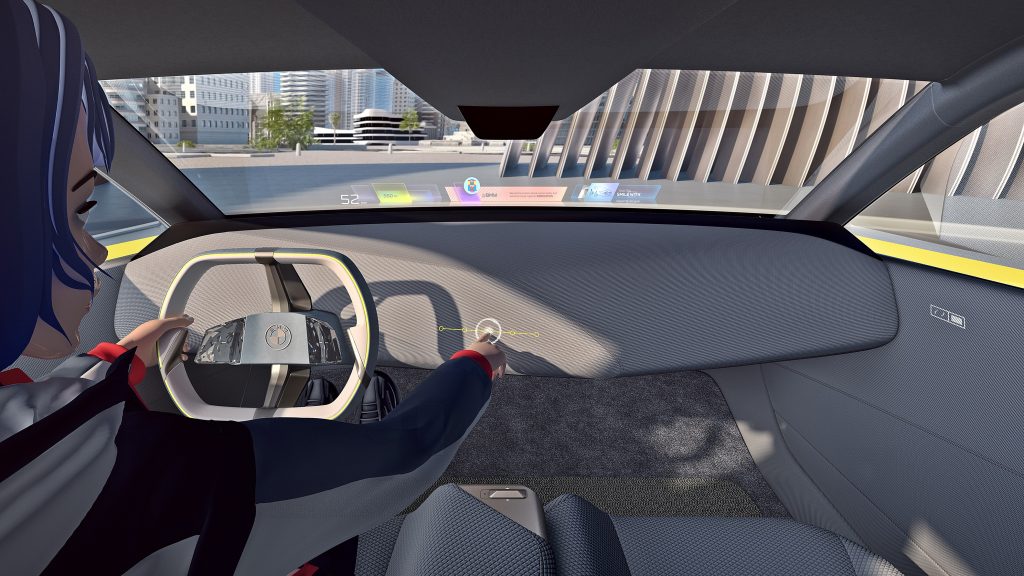 Driver-centric focus
BMW Panoramic Vision represents the consistent BMW driver-centric approach in the new BMW iDrive control system for the NEUE KLASSE. The BMW Group was the first car manufacturer to develop a cockpit that focuses on a particularly intensive, safe and concentrated driving experience. For example, on-board computers with digital displays first appeared in the 7-Series in the 1980s.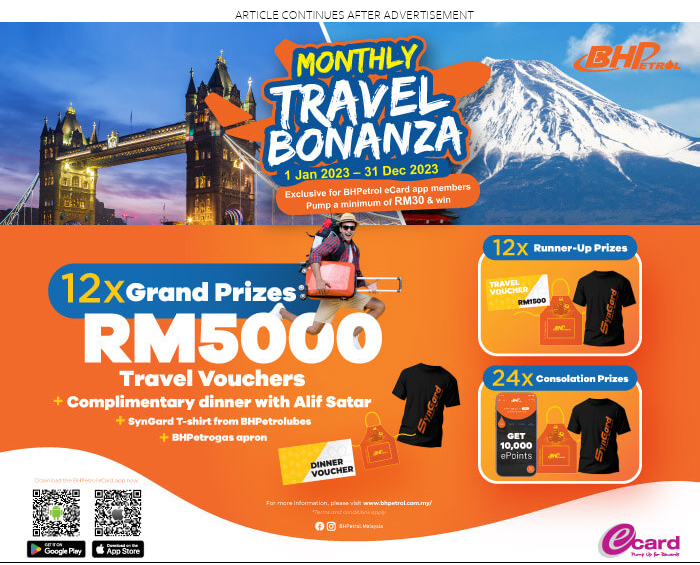 The first BMW iDrive in 2001 comprehensively reduced switches and buttons like no other control system before, creating a modern, uncluttered interior. Then came the first Head-Up Display in a production BMW model which has now advanced to the BMW Panoramic Vision for the NEUE KLASSE.