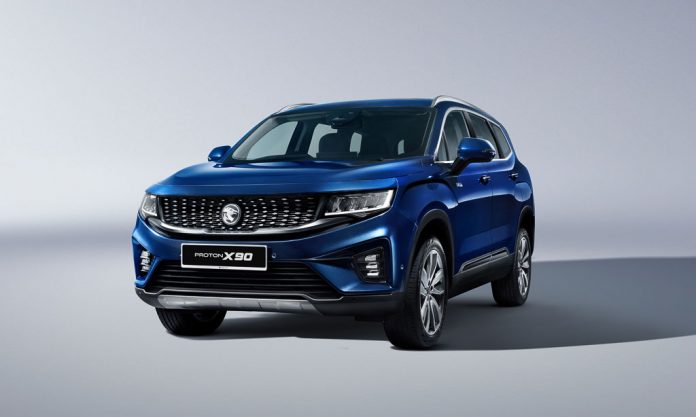 After many months of speculation and rumours, Proton has confirmed that the name of its new flagship model will be called the X90.
But that's not the hottest news, the real news here is the fact the X90 is the first ever hybrid model from Proton and the most premium product Proton has ever offered, and though it has not revealed its price, it's quite easy to speculate.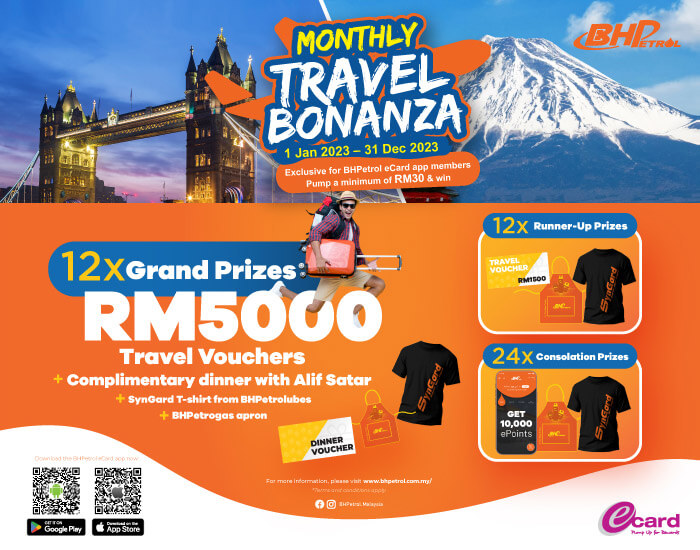 So lets speculate, Honda has been moving upmarket in terms of pricing and deliverables, so it could be safe to speculate that it's new flagship CRV would cost somewhere over the RM200,000 mark.
Once the SST tax structure kicks in in a few days after this article is published, the Mazda CX-5 too would be nudging past the RM200,000 mark. For it's top of the line 2.5T model at least.
Other competitors are already between the RM175,000 – RM210,000 mark, depending on the marque and model of course.
Proton wouldn't dare cross any of these price points for obvious reasons (national pride and all) so it would be safe to say that the new X90 could sit comfortable between the RM158,000 to RM198,000 price point.
But that's not a bad thing, because after what we saw during a private press viewing, the X90 seems to check all of the boxes, except one:
1. No Apple CarPlay and Android Auto
We hate to be the bearer of bad news and start off this article on a negative note, but we promise this is the only bad news about the Proton X90. Proton and Geely has been on a crusade of sort to not adopt Apple CarPlay and Android Auto despite the fact that the rest of the automotive world has embraced it with open arms.
But during a Q&A session with the Malaysian press, a PIC seemed to be fumbling to make a case against two of the most popular onboard systems in modern cars. Words like personal security were thrown around, but the case was difficult to build and the PIC was not convincing. 
It's safe to say that Proton and Geely are fast realising that Apple CarPlay and Android Auto are a necessity these days, and that future Proton models will offer these two systems.
2. 6-seater and 7-seater configuration
Now that we have got the bad news out of the way, let's delve into the good news. The new Proton X90 will be offered in both six and seven seater configurations.
The six-seater configuration will be the top of the line model with Captain Chairs offered in the second row seats.
The will be a total of four different variants offered starting with the Standard, Executive, Premium and Flagship.
The Flagship model will be the only model that offers a six-seat configuration.
3. A Panoramic Roof
You know what's the best way to make an SUV feel spacious? Let in as much light as possible.
And there's no better way to do it than to adopt a panoramic roof.
Proton understands that and has included a Panoramic roof that stretches front the front to the toes of the third seat.
This makes the interior feel dramatically spacious
4. Individual air-conditioning vents
You may think that a panoramic roof that stretches from the front to the back of the passenger cell would make the interior feel quite warm. Especially under the Malaysian sun.
You wouldn't be wrong.
Except that Proton has thought of that and included individual air-conditioning vents for every seat in the cabin. 
5. There are SEVEN USB ports
This has got to be a record of some sort but the Proton X90 offers seven USB ports for its occupants.
This consists of five Type A ports and two Type C ports.
6. Let's talk about durability
It's easy to say that Proton and Geely has tested the X90 on local conditions and adapted it as such. But that claim alone does not sell cars and quite honestly, after what we have seen with Proton since 2018, that's not the way it goes.
Proton said that it invested an astonishing 96,0000 man hours of testing and retesting the X90.
But that's not all.
Proton also says that it has racked up a combined 1.2 million kilometers in test mileage. 
So when Proton says the suspension of the X90 has been specially adapted to Malaysian roads, it's best to believe them.
7. The first ever mild hybrid Proton
You read that right. The new Proton X90 is the first ever Proton car with a mild hybrid system. But rather than call it a hybrid car, Proton has chosen to call it a New Energy Vehicle.
This "NEV" consists of a 48 volt electric motor juiced by an lithium ion battery. More details on this when the car is officially launched.
Oh and if you are wondering if Proton would ever introduce a mild hybrid system for the X50 and X70, Proton basically said never say never. We will let you interpret that however you like.
8. Same same but different engine
The engine is still the same 1.5-lite TGDI engine but because it is backed up by an electric system, power and efficiency is bumped up.
Power is now rated at 190PS and torque is rated at 300Nm.
Fuel efficiency is rated at 15% better than its non-hybrid sibling.
9. Safety is the name of the game!
And why should it not be? This is afterall a SUV designed for families.
Managing the safety segment is a slew of advanced safety equipments that include the complete ADAS safety suite with 14 safety systems. The complete list will be confirmed after launch but these does one of the most advanced family SUV's in its segment.
There are also three new safety systems never before seen in a Proton and these are:
These systems are new to Proton and are not found in any other model.
10. Space Space Space!
2050-litres to be exact! According to Proton that's equivalent to being able to fit a two-door fridge inside the X90, or a full sized mattress, or five 55″ tv's or 26 20″ suitcases.
That's impressive.
Proton did not reveal or hint at any pricing but it could be safe to speculate that the order book for the X90 will open before the end of the Ramadhan month with the first batch of deliveries set to be handed over before Raya. But that is of course just speculation.