With autonomous vehicles coming in future, the interaction between a vehicle and other road-users, especially pedestrians, will change. Without a human making decisions and a computer taking action, there will be a need to 'communicate' intentions in different ways. This is one of the many areas which researchers are looking into with autonomous vehicle development.
Skoda, the Czech carmaker, is developing unique technology which displays to pedestrians – via the car's grille – when it's safe to cross the road, as part of a wider trial scheme looking to make roads safer for children, senior citizens and people with disabilities. While this concept is being explored at this time for use in vehicles controlled by human drivers, it could lay the groundwork for autonomous vehicles of the future.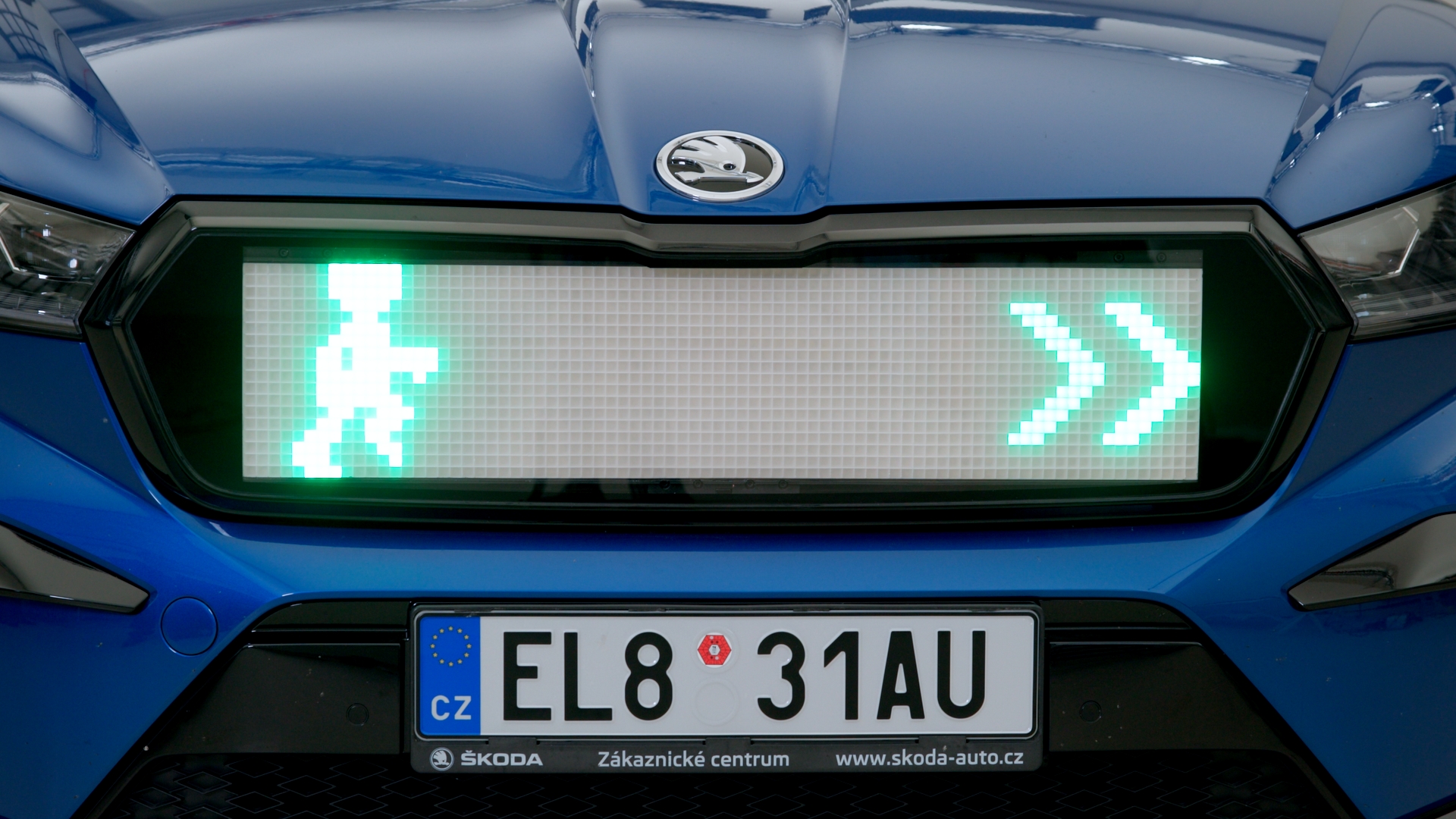 The system replaces the Enyaq iV's backlit Crystal Face grille with a new body featuring LED strip holders. These programmable LEDs can be controlled separately, making it possible to create unique animations that convey messages.
When the car approaches a pedestrian crossing, it can warn those waiting to cross in advance that it has spotted them. It then stops and displays green arrows, for example, to tell them it's safe to cross. Once they have crossed, and the car is about to set off, it can display a different signal to warn pedestrians that the car will be moving forward.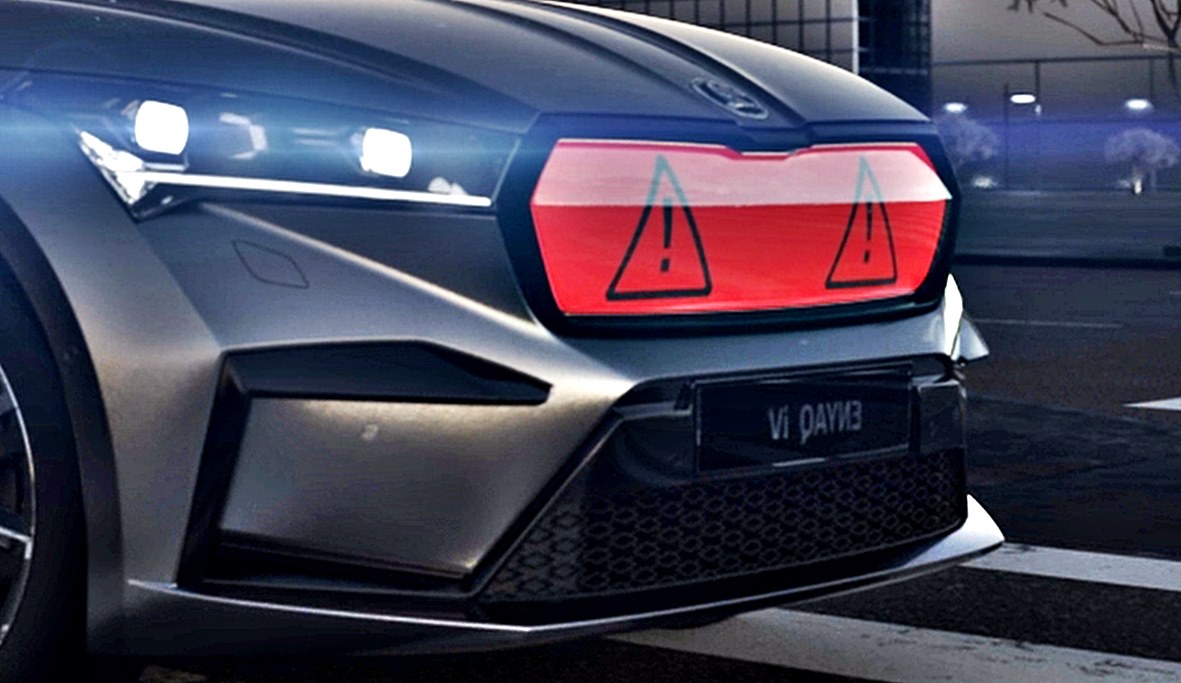 In more extreme examples, a car approaching the crossing that is unable to stop can send out a clear signal to pedestrians not to cross. This might be with sounds, lights as well as messages and animations.
The symbols currently being tested include green arrows and a green person, plus a warning triangle or a red triangle with a cross – symbols that are widely recognizable and understood. According to Skoda, technology like this could potentially help to reduce the number of overall pedestrian injuries on the road.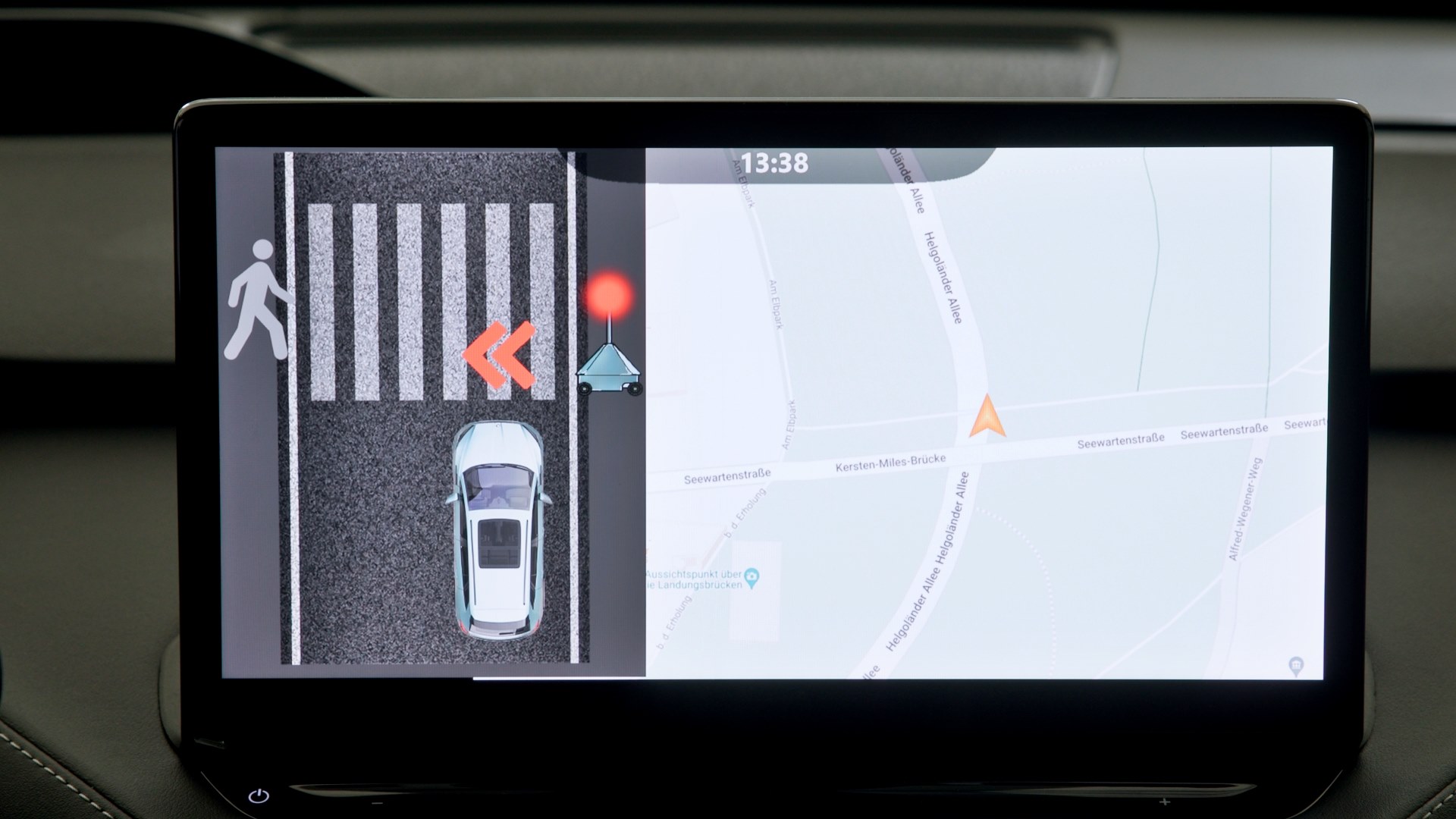 Also included as part of a wider trial is a robotic rover called IPA2X, which has been designed to help children, seniors and people with disabilities cross the road safely. Experts from the Institute of Informatics, Robotics and Cybernetics at the Czech Technical University in Prague, the Technical University of Munich and Skoda have been working together to develop this smart assistant, alongside the signalling radiator grille.
The robot, which is over 2 metres tall, looks like a mobile traffic light that makes its way to the middle of a pedestrian crossing. Once it gets there, it will display a green light and pedestrians can cross. The robot is constantly monitoring its surroundings, so it can detect that a car is approaching the crossing.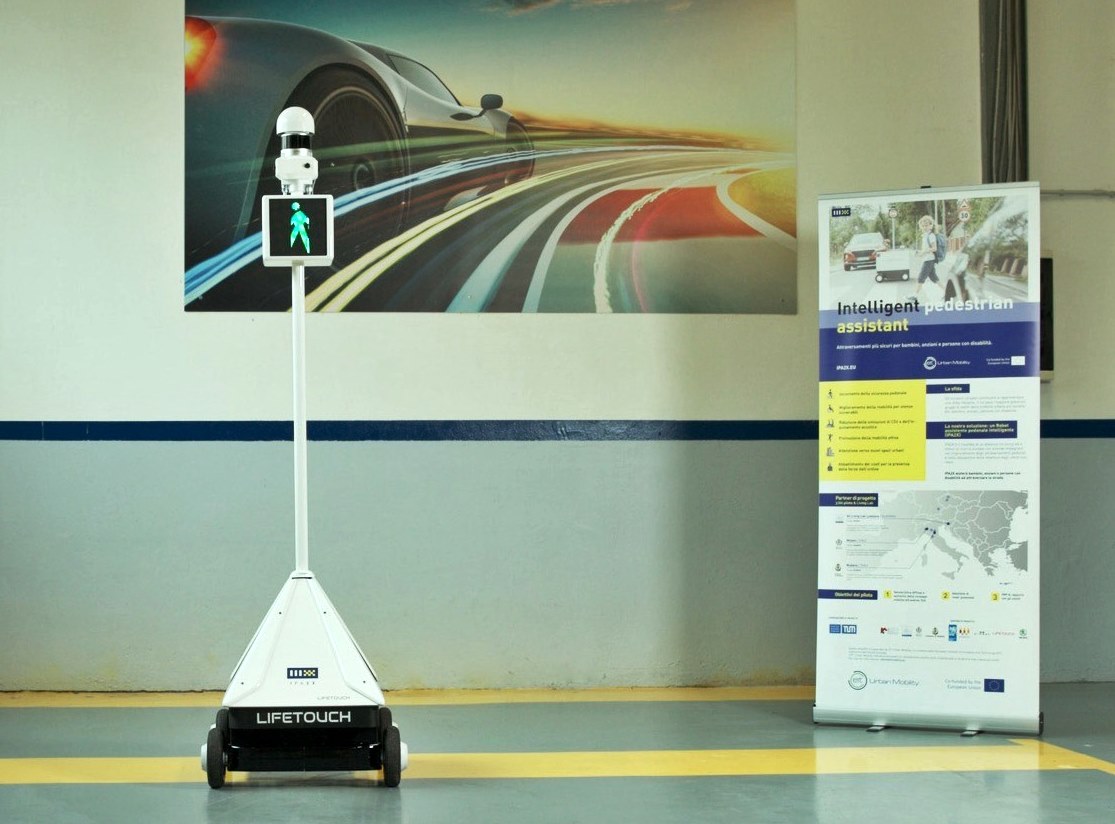 With sensors located 2 metres high, it is able to see over parked cars. It then heads out into the road when it sees it's safe to do so. The robot displays both information for pedestrians and warnings for approaching cars. showing drivers a stop sign. It also sends a warning to the car itself, which is displayed as an animation on the infotainment display. Once the pedestrians have crossed the road, the robot goes back to the kerb.
The moment it reaches the kerb, the alert on the car's dashboard disappears and the driver can continue on their way. Further developments of the robot will look to also provide audio warnings and further in the future, it might even interact with the car's computer to coordinate movements.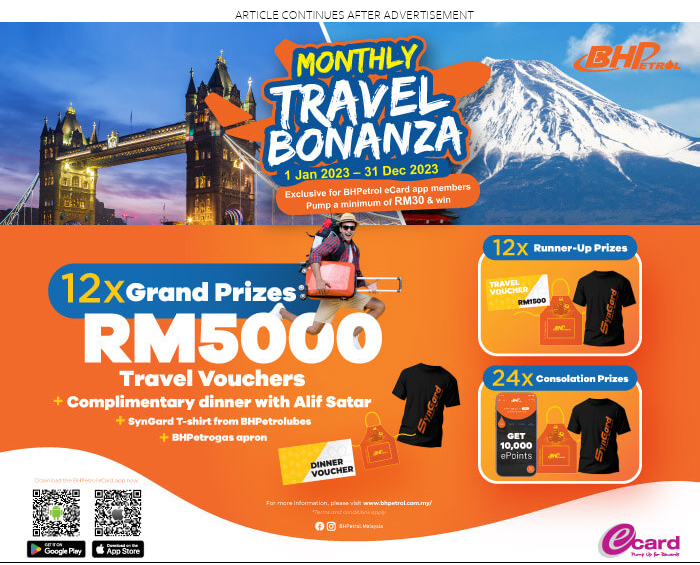 These concepts can work almost anywhere although, if the car is controlled by a human, then driver attitude is still important. Drivers have to respect and protect pedestrians and be willing to give them priority when it comes to crossing the road. At the same time, pedestrians must also cross at designated areas and not just run across the road wherever they wish.