While the global carmakers often talk of having a global network of design centres so that they can develop products better suited to the different markets around the world, it's even better if there are designers who grew up in, live and work in the market a product is intended for. They would know best what customers want and needs that may be specific to local culture.
China, being the world's largest car market, usually gets much attention from carmakers who want to sell as many cars as possible. In order to do so, the cars must be designed to suit local tastes closely. For example, some manufacturers understood that Chinese customers like longer cars and were willing to build long wheelbase variants just for the market.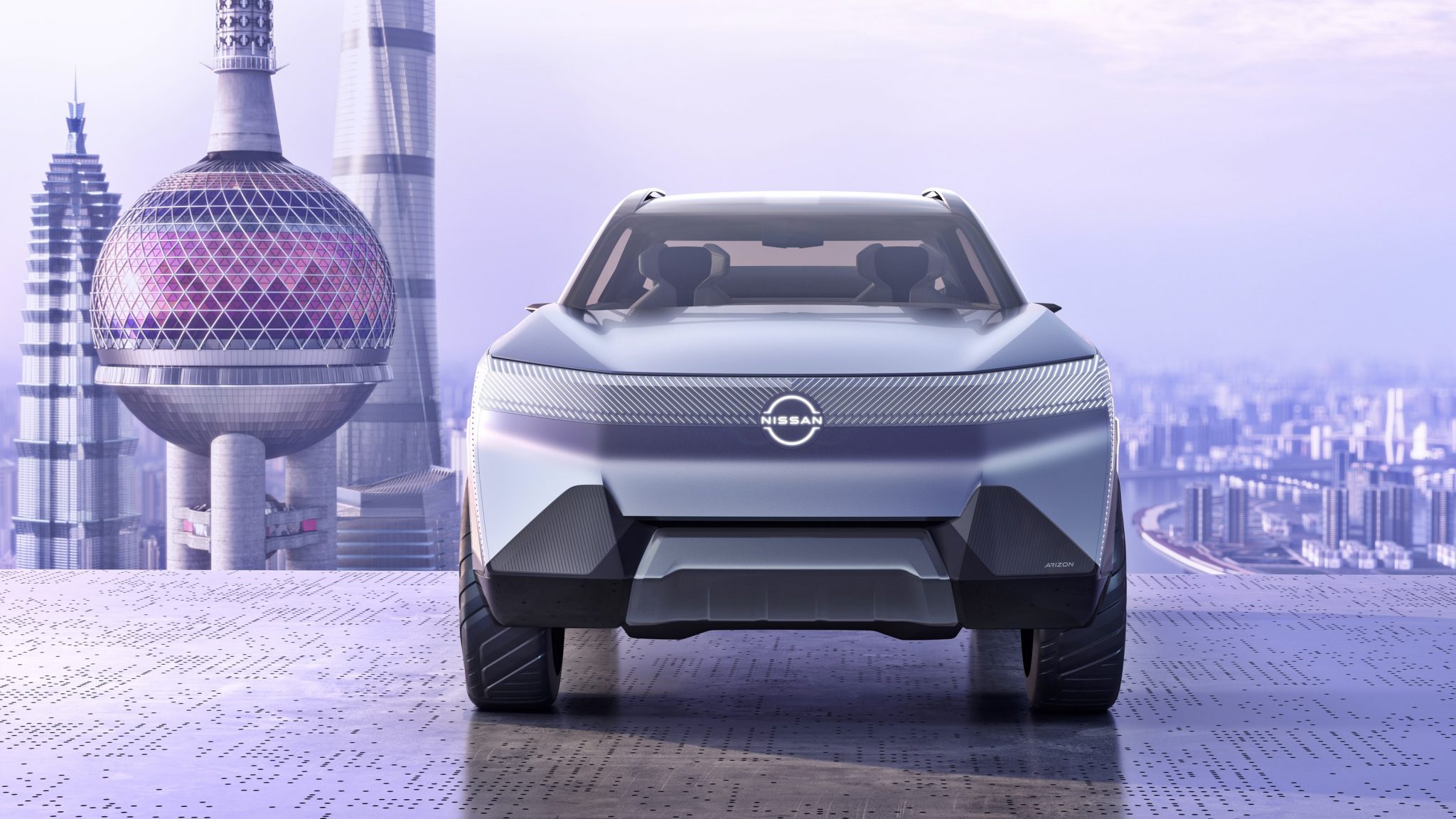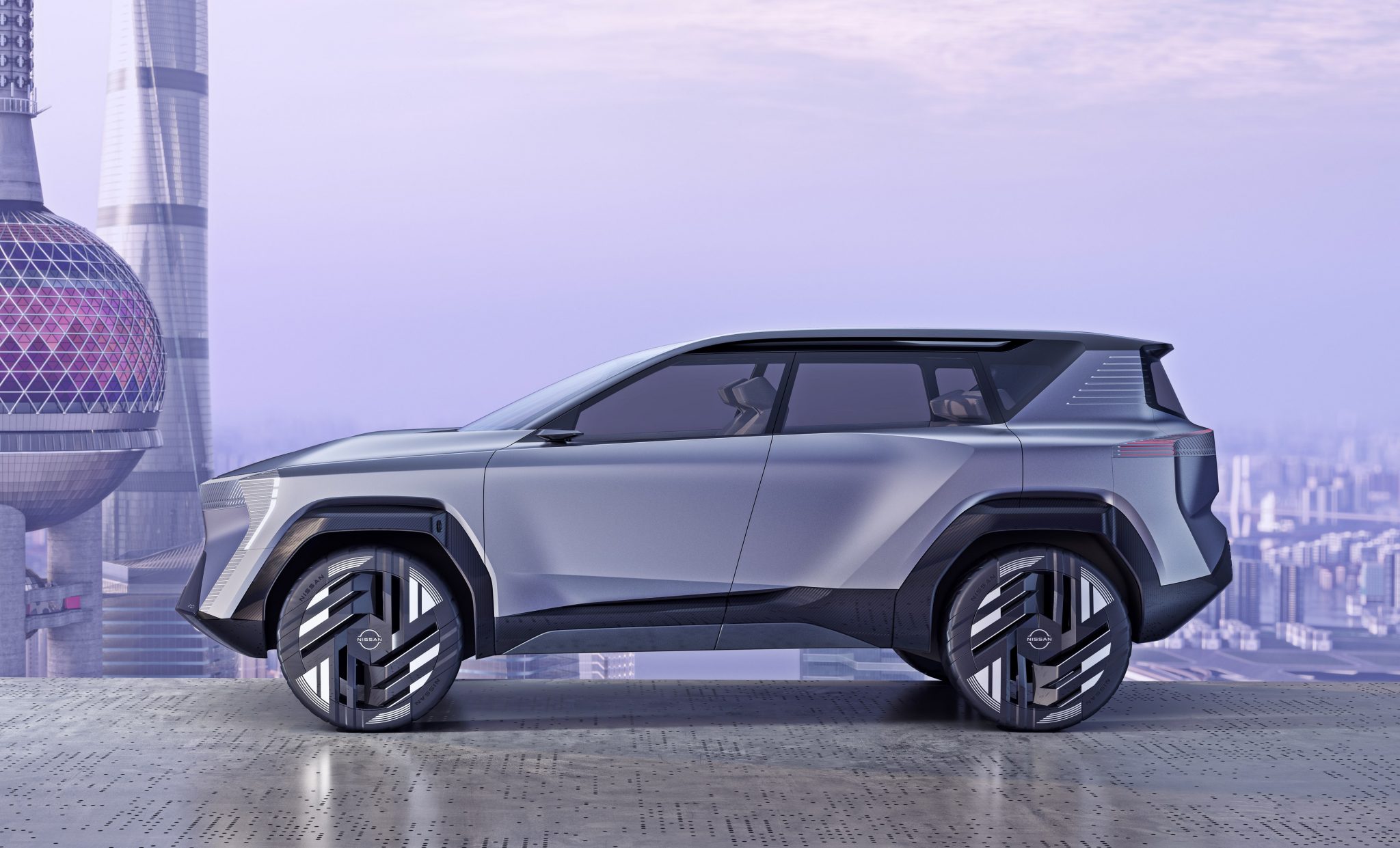 For the Arizon concept on display at Auto Shanghai 2023 this week, Nissan assigned a Chinese team to develop a model to serve as a multifunctional partner for China's drivers. Of course, the team also leveraged on Nissan's global EV expertise, apart from having the use of the CMF EV platform developed for members of the Renault-Nissan-Mitsubishi Alliance.
The Arizon has an impressive exterior design and the low-slung stance emphasises a low centre of gravity. The spacious, pillarless open-air cabin is richly appointed and has a warm, high-tech glow enhanced by the expansive auto-dimming glass roof.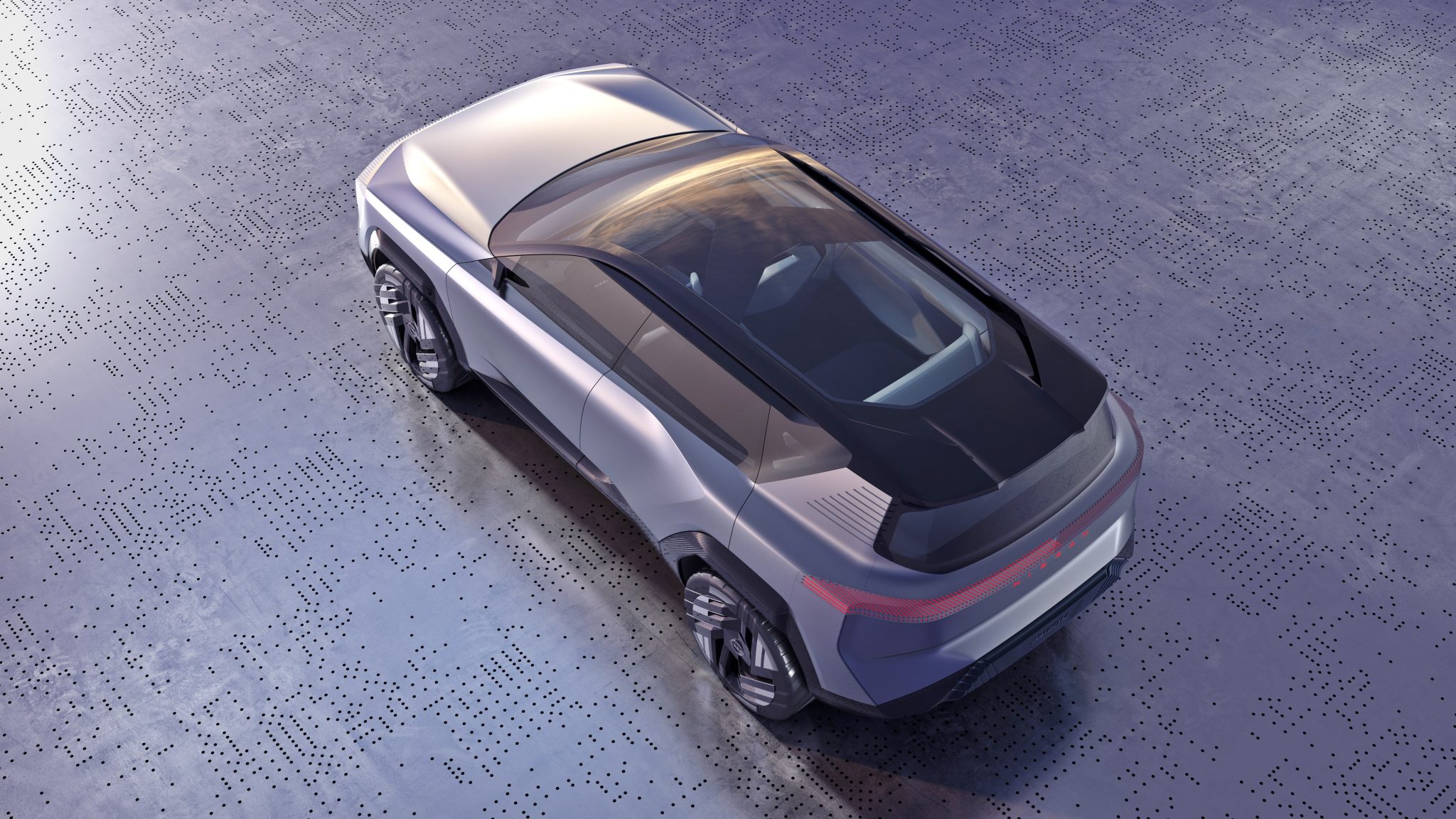 Designed to be human-centric, the Arizon features a new virtual personal assistant named 'Eporo' to take the driving experience beyond mobility. Eporo can interact with passengers in a human-like manner and provide accurate responses, providing time, weather and other data.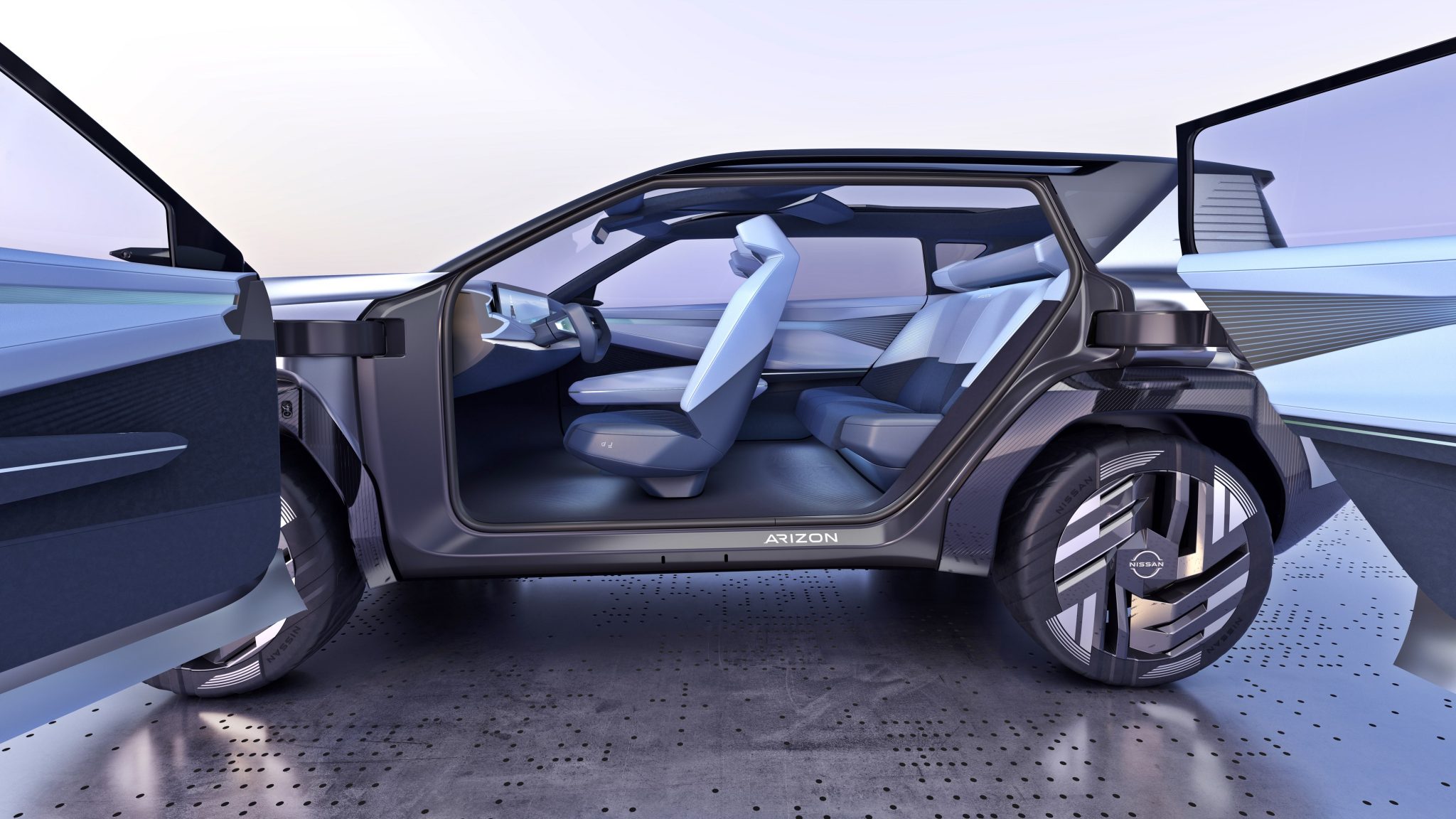 The Arizon also features an innovative interactive lighting system that recognizes people and automatically adapts the illumination to suit their preferences. The lighting ambiance can also be adjusted through intuitive modes including leisure, relax, sleep and surprise, making every journey relaxing and enjoyable.
The aim of the Arizon is to offer customers in China a personalized zero emissions mobility solution. In this respect, Nissan looks beyond software-defined vehicle approach. New levels of connectivity and integration will enable our vehicles to blend digital and physical realities.
"China is one of the most technologically sophisticated markets in the world. Market and customer needs are rapidly changing, making China a global driver of electrification as well as a leader in connected car services. There is a need for increased electrification and advanced sustainability in the market, and we are working hard to meet it," said Nissan COO, Ashwani Gupta.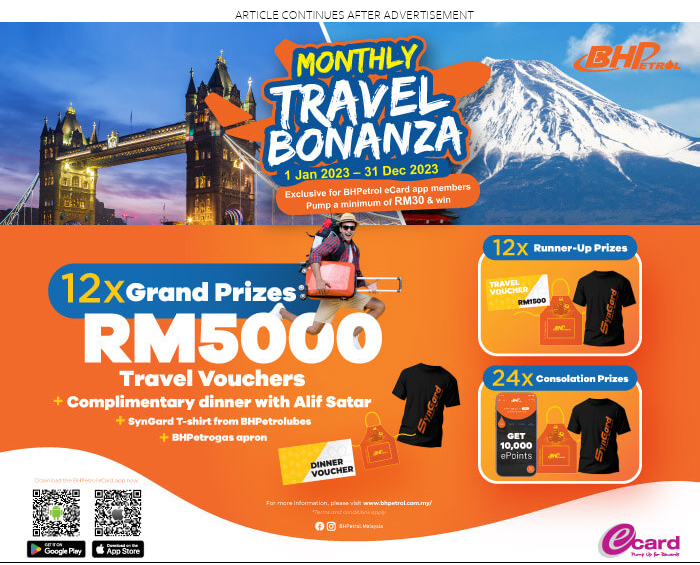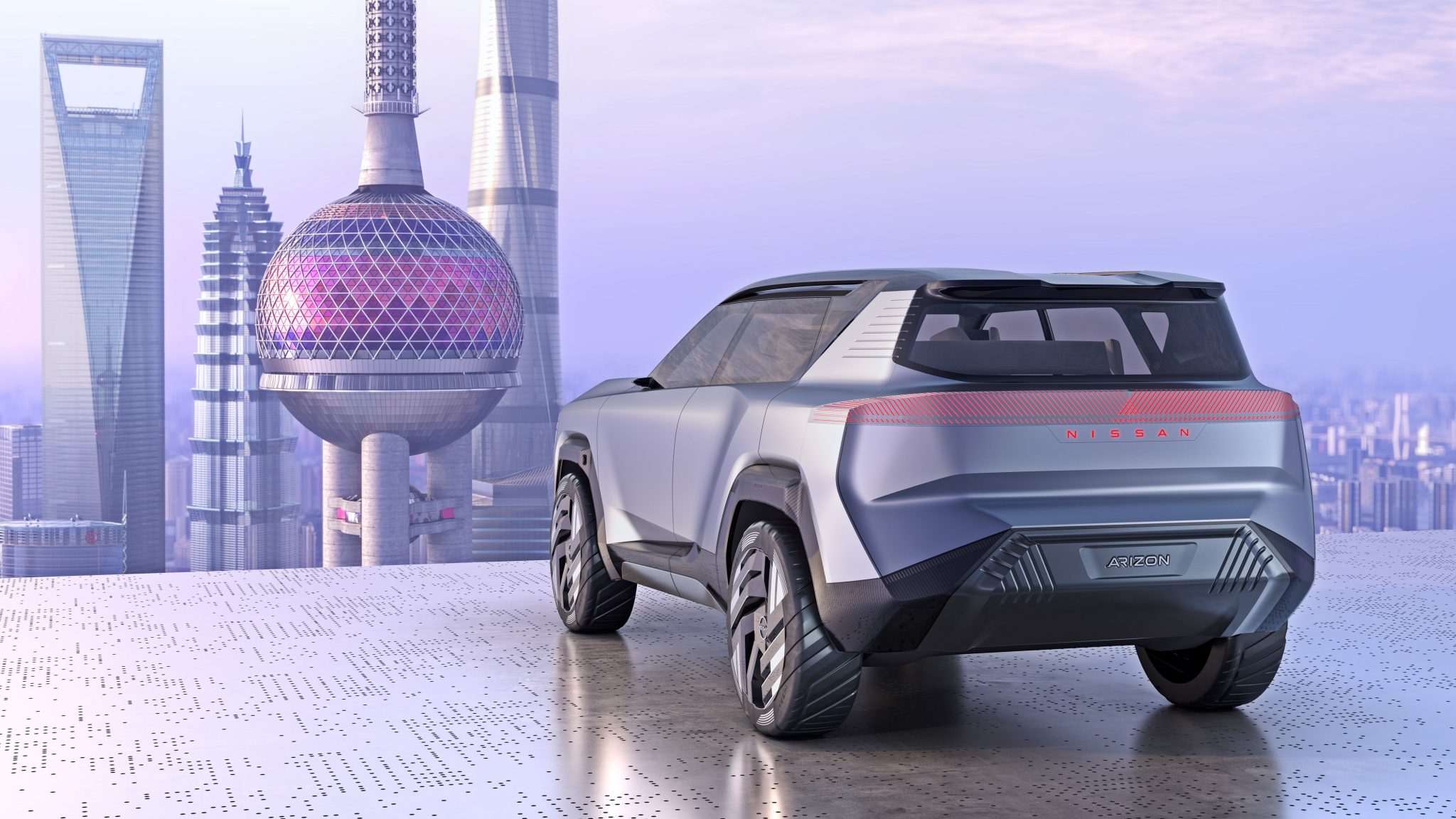 The company is now in the second year of Nissan Ambition 2030, its long-term vision announced in 2021. As part of this vision, Nissan originally announced its plan to launch 23 electrified vehicles, including 15 EVs, by 2030. In response to changes in customer needs and the business environment, Nissan has revised its plan to further accelerate electrification.
The number of models to meet the growing needs of customers for exciting and diverse electrified vehicles is increased, with 27 new electrified models, including 19 new EVs, by fiscal year 2030. As a result, the electrification mix across the Nissan and Infiniti brands by 2030 is projected to increase to more than 55% globally, up from the previous forecast of 50%.