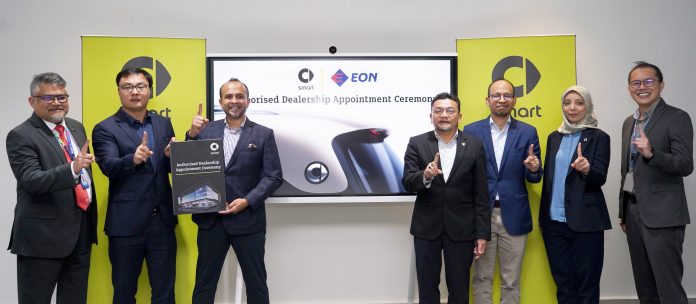 Edaran Otomobil Nasional Berhad (EON), the automotive retail division of DRB-HICOM, has been named an official smart Malaysia dealer by Proton New Energy Technology Sdn Bhd (PRO-NET).
Following a signing ceremony with Hap Seng Smart earlier this month and the addition of EON to the smart Malaysia stable, PRO-NET has now hired five additional dealerships. Five more dealership appointments will be made public in the near future.
In the run-up to the award-winning smart #1 release in Q4 of 2023, their inclusion into the smart family further improves the EV brand's visibility and awareness among Malaysian automobile consumers.
EON's appointment underscores PRO NET's desire to break into Malaysia's thriving EV industry. EON is one of the country's leading multi-brand dealerships, representing numerous noteworthy automakers, including Proton, Audi, Mitsubishi, and Volkswagen.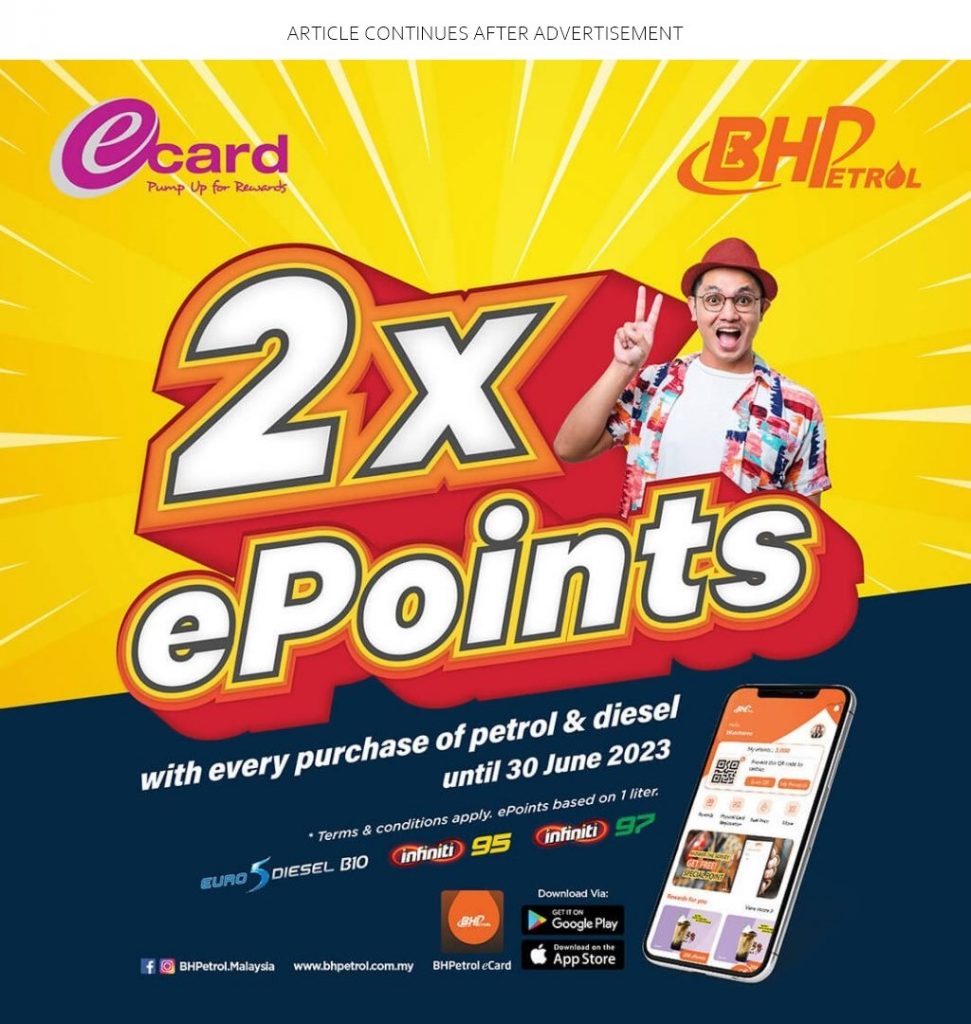 Nearly 40 years after the business and EON helped shape the development of Malaysia's automotive sector by appointing the latter as the first and sole dealer for Proton automobiles, this relationship represents another significant historical turning point for PROTON and its subsidiary group. PRO-NET believes that producing the best cars is only one aspect of automotive greatness. Additionally, it entails offering a seamless and complete shopping experience for retail customers.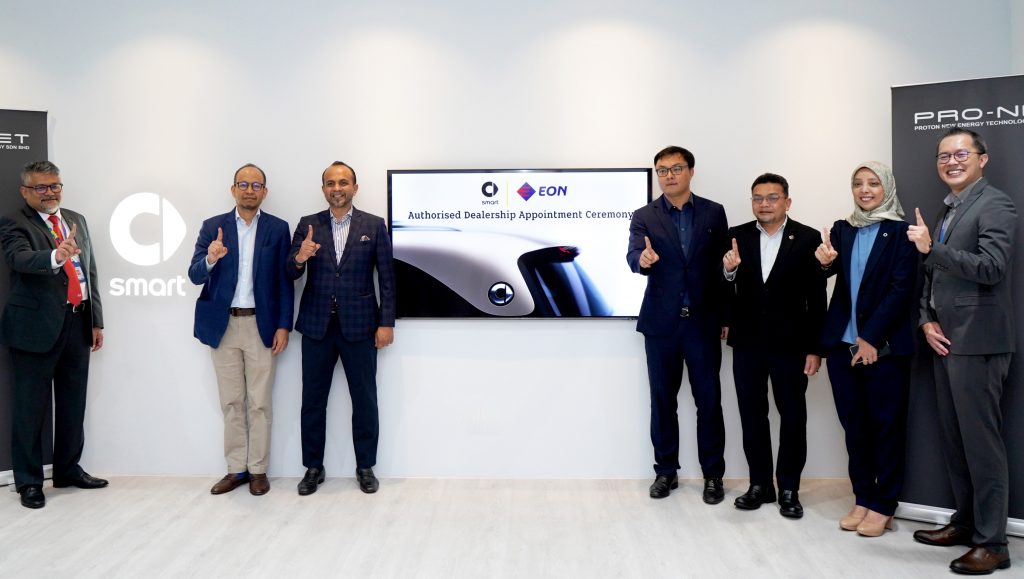 As part of its effort to position its new premium, intelligent, and all-electric auto brand as the appropriate urban companion for Malaysian EV consumers, smart Malaysia has appointed new dealerships. Therefore, smart is creating an ecosystem that supports full e-mobility in order to guarantee the provision of top-notch service to its clients.
Additionally, it offers simple access to DC charging stations and an EV charging map, enabling owners of smart cars to keep powered while on the go and optimise their daily driving habits. Smart dealers are also outfitted with full sales and service support for the consumer's peace of mind. They will also provide a premium customer experience and other extra services like quick charging, quick repair services, and a delivery centre.
PRO-NET is poised to provide an outlook of what this future will look like with its powerful combination of technologically advanced goods, solid partners, and dedication to bringing a new level of customer service. The journey is scheduled to start in 2023.