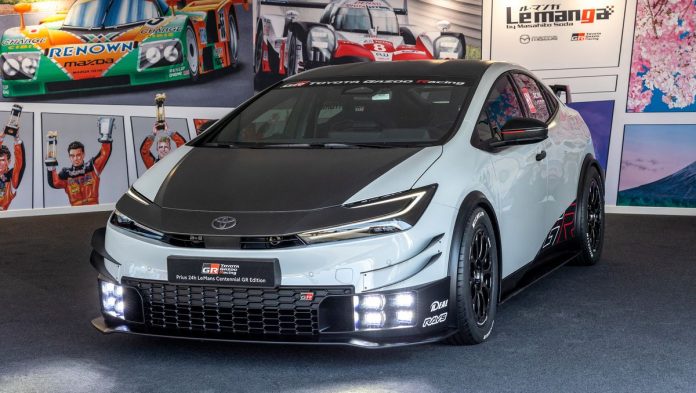 The first-generation Prius was launched in 1997; honestly, it wasn't the best-looking car. Rather, it looked like a lost Peugeot. The following generations made slight improvements to its design language making it bearable to look at.
Enter the current fifth-generation Prius that was unveiled in 2022. It came available with two powertrain options: The first option uses Toyota's Series Parallel Hybrid System, available in 1.8-litre (2ZR-FXE) and 2.0-litre (M20A-FXS) variants and producing up to 138 hp and 196 hp respectively. The second option is a plug-in hybrid that combines a 2.0-litre M20A-FXS engine, an electric motor and lithium-ion batteries to produce a combined output of 220 hp.
Now, we would have never used the words "Prius" and "Sporty" in the same sentence. But Toyota went ahead and showed us this. Introducing the Toyota Prius 24h Le Mans Centennial GR Edition. Yes, that's a mouthful. It uses the same powertrain as the road car and is based on the most recent fifth-generation model. However, its wheels, suspension, body, and aero all received track-ready upgrades, offering us a glimpse of what a genuine GR Prius would look like.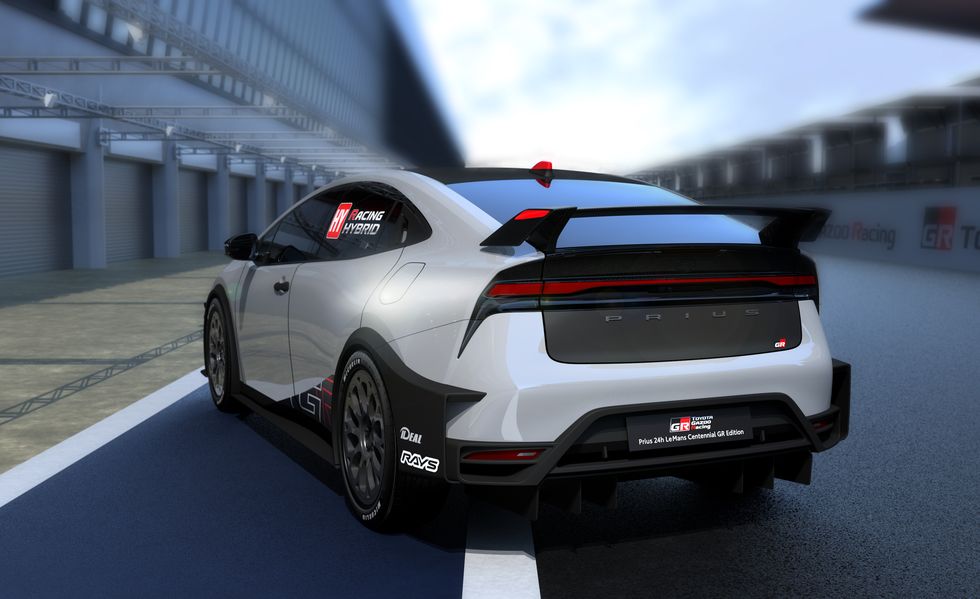 The GR010 Hybrid race vehicle that won Le Mans in 2021 and 2022 is thought to have had an influence on these aerodynamic improvements. As a result, it receives a large rear wing, canards, side skirts, a carbon fibre hood, and a front lip spoiler. For improved visibility at night, the redesigned front bumper has two integrated fog lights, each of which is composed of four separate square LEDs. The Prius GR Edition also sports a wider wheel track, reduced suspension, and lightweight Rays wheels in addition to the aero.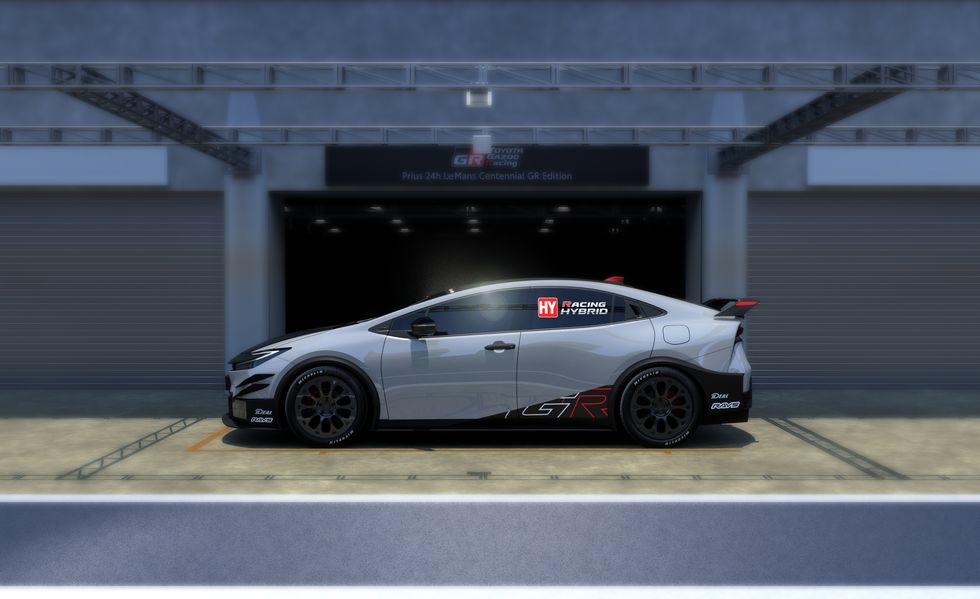 Ahead of this weekend's 24 Hours of Le Mans, the Prius GR Edition was unveiled at the "Japan.Endless.Discovery" exhibition. The Japan National Tourism Organisation (JNTO), Toyota Gazoo Racing (TGR), and Mazda are hosting the exhibition. Toyota also did announce that more GR vehicles were on the way.
It's hard to say this, but we love how angry-looking this Prius is! We doubt that Toyota will actually put a GR-branded Prius into production for the Malaysian market but this concept won't stop us from keeping our hopes up.