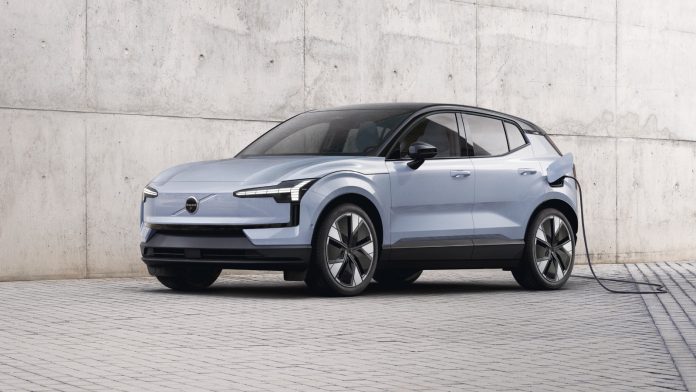 When you hear the name Volvo you may be forgiven for immediately thinking of their big bulky SUVs or sleek sedans. However, Volvo has just introduced its first small premium SUV, the EX30.
It is a small SUV that does big Volvo things. Let us explain to you what that means.
Design-wise, the EX30 follows Volvo's design language that's scaled down to a smaller size. It has a long wheelbase, large wheels and equal overhangs that bring balance to the exterior. It also features a digital rendition of Thor's Hammer headlights, a clamshell bonnet and two-piece taillights.
How small is small? Well, at just 166.7 inches long, the Volvo EX30 is just over a foot shorter than a Honda Civic hatchback! It is, however, impressively wide at 72.3 inches (80 inches with the mirrors) and reasonably tall at 61.1 inches. Despite sharing a model name with the larger EX90 electric crossover, the EX30 looks more like a hatchback.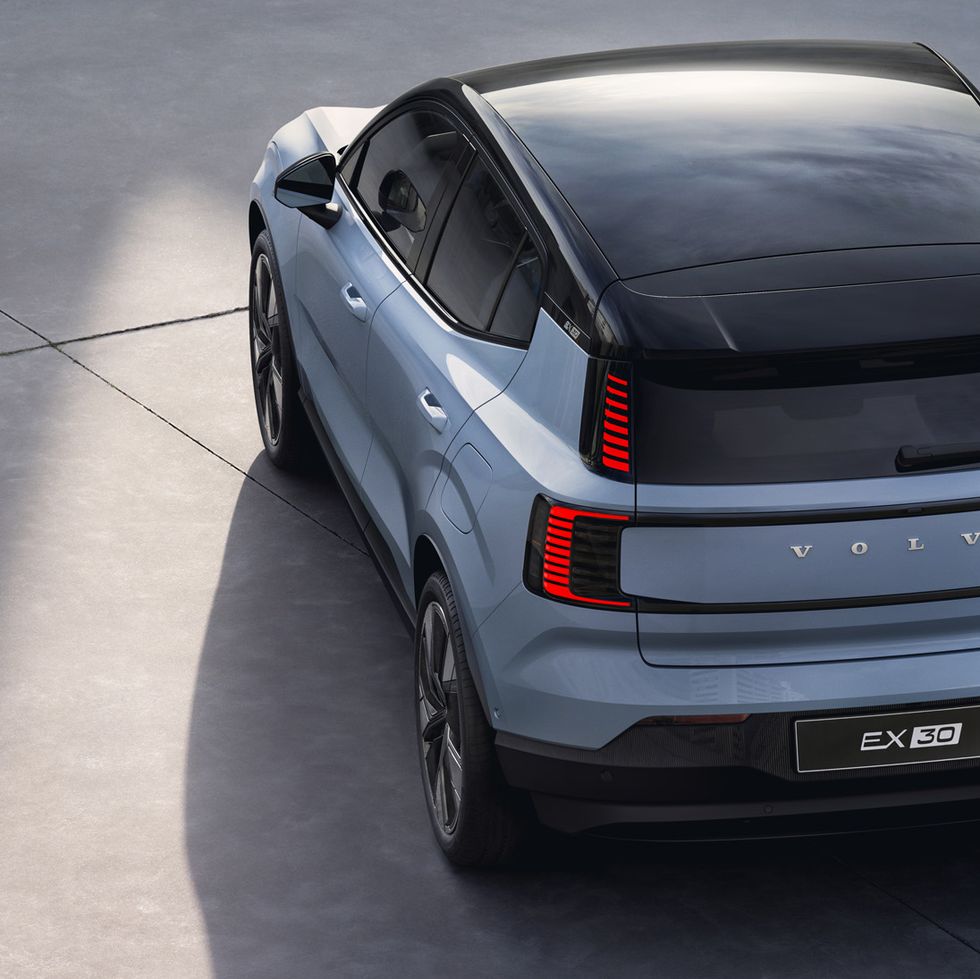 The EX30 is offered with three powertrains. The first is a 268-hp single-motor option, equipped with a lithium iron phosphate (LFP) battery.
If greater range is required, the Single Motor Extended Range model comes with a nickel manganese cobalt (NMC) extended-range battery powering the same 268-hp motor. The NMC battery, which contains lithium, nickel, manganese, and cobalt, gives the ER version a range of up to 480 kilometres on a single charge. The capacity of the device is not specified, but reports indicate it to be 69 kWh.
If you enjoy speed, take note of what Volvo calls the Twin Motor model, which promises to be the fastest Volvo ever. It has the same battery pack as the normal car but adds a second motor to the front axle for a total output of 422-hp and 542 Nm of torque. Zero-to-100? A claimed 3.6 seconds, one-tenth the time of a Tesla Model Y Performance.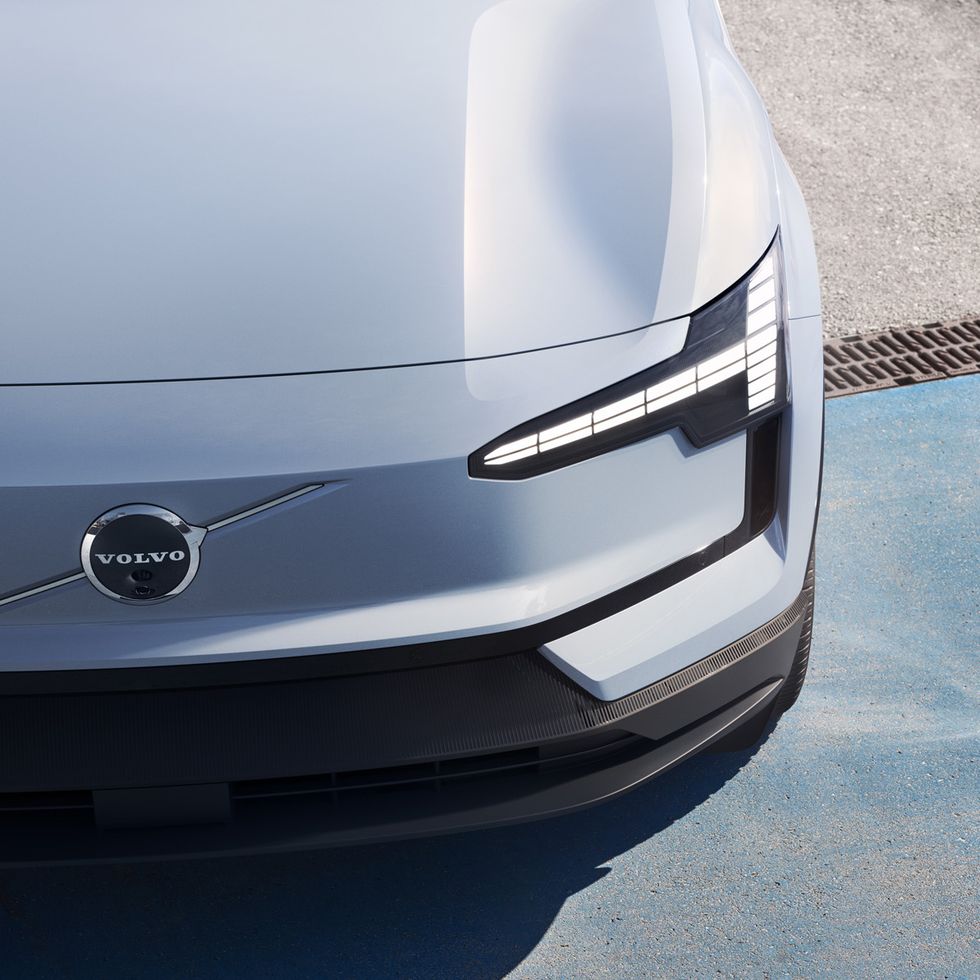 All-wheel-drive variants can also charge at 153 kW, which is a respectable, if not industry-leading, amount. The EX30's Google-powered infotainment system should make battery preconditioning easier regardless of powertrain. When the state of charge falls below 20%, the EX30 automatically searches Google Maps for local charging stations.
After selecting a charging station, the automobile begins preconditioning its battery pack to better absorb high-current charging. Furthermore, with a built-in 5G modem, the EX30 should be able to connect to the internet throughout the duration of most cases.
Interestingly, even though the EX30 is designed to be cheap, it doesn't seem like it on the inside. It comes with a choice of five different ambient lighting themes. Each is inspired by a different Scandinavian landscape and subtly shifts in colour, adding a sense of calm to the interior.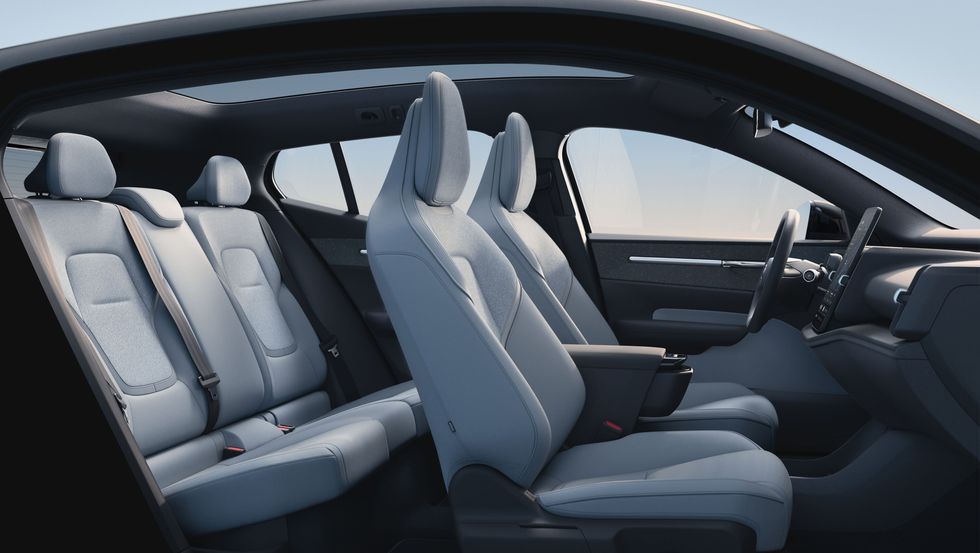 Volvo has also made things more convenient inside the car through cutting-edge tech and considerate Scandinavian interior design. There are also smart storage options throughout the cabin.
It's also available in four interior colours, none of which are black. An off-white named Breeze, a warm grey called Mist, a green called Pine, and a deep blue called Indigo are all available.
Whatever upholstery colour you choose, everything is created from renewable and recycled materials, so the cloth has some feel-good factor. A 12.3-inch touchscreen gives access to all car functions while also displaying essential driving information such as speed, gear selection, and charge levels at the top.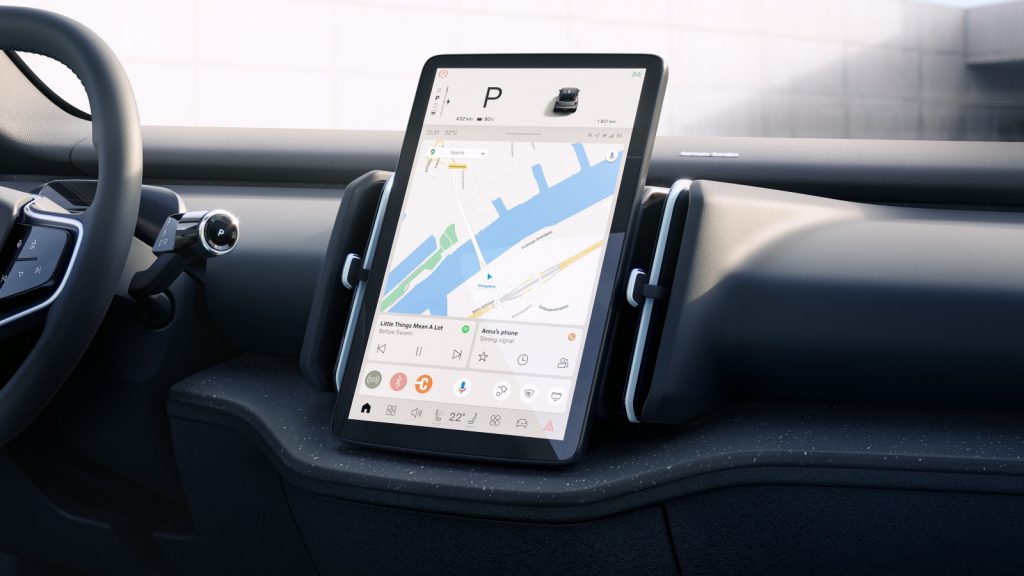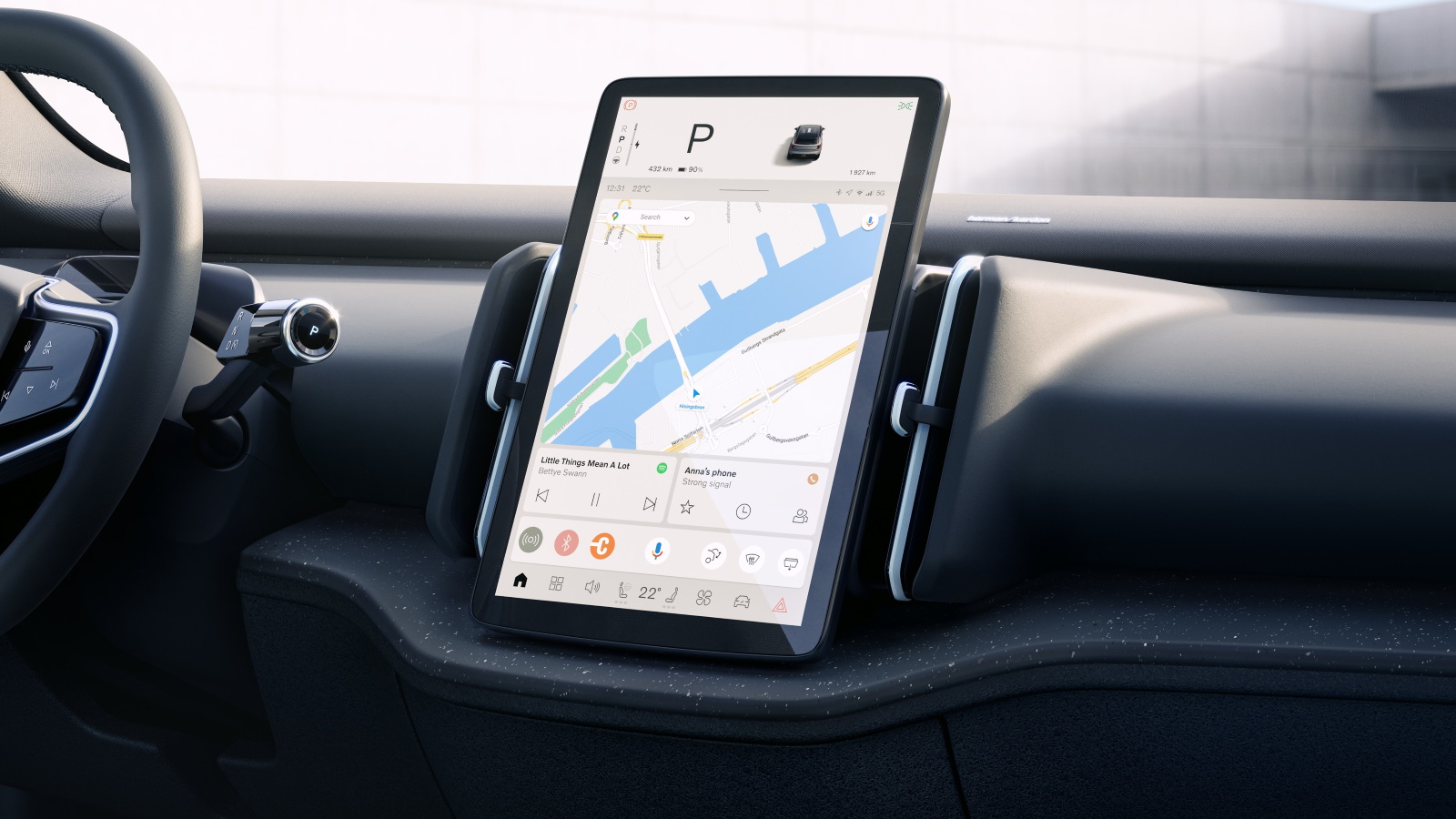 Though many automakers are looking at proprietary entertainment systems, it's interesting to note that Volvo is still adopting a collaborative strategy with a Google-based OS and Apple CarPlay readily available from day one. This is a terrific package that really seems to understand the needs of this car's target market. Volvo lists Qualcomm as a significant tech partner for the EX30, thus it seems realistic to anticipate a quick, fluid infotainment UX.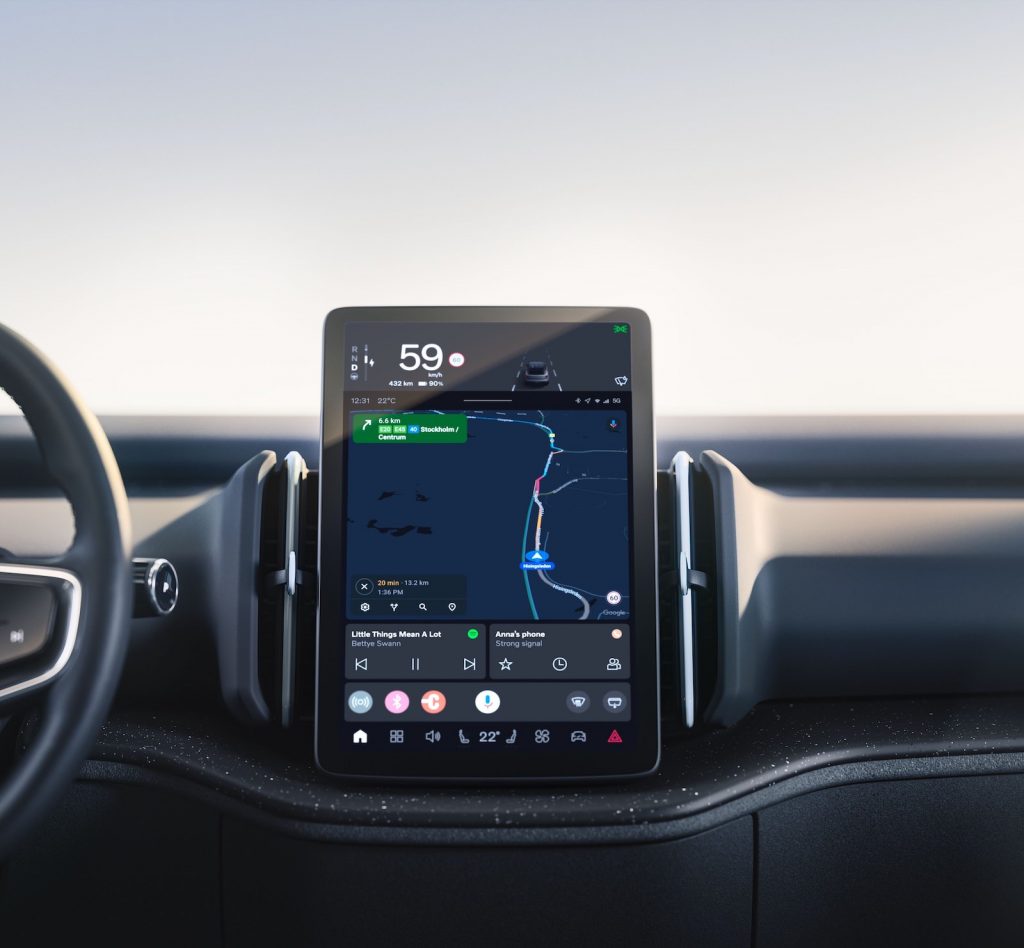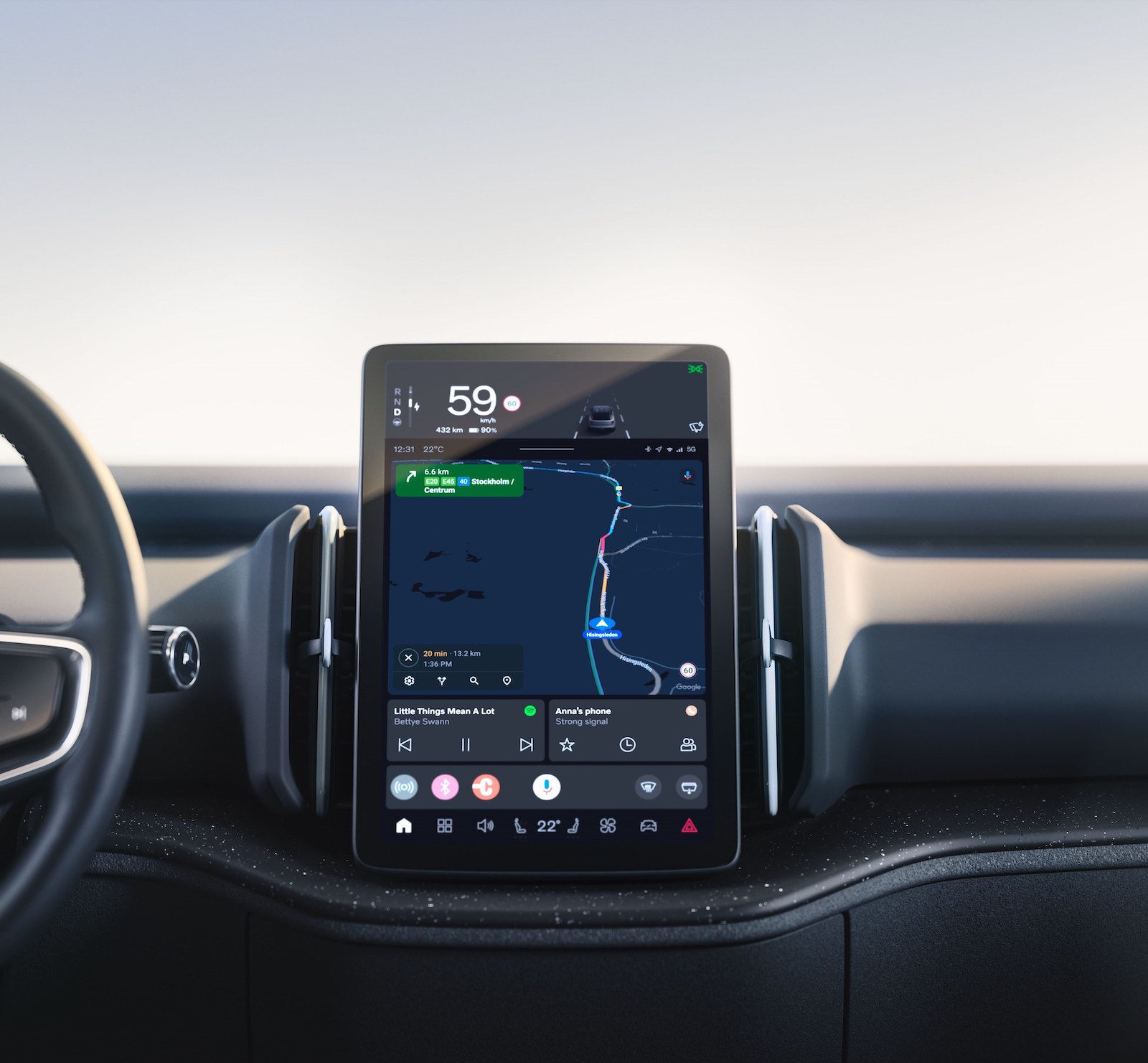 Additionally, it has a Harman Kardon high-end audio system with a cutting-edge soundbar as its speaker component.
Unfortunately, there are certain disadvantages to minimalist interior design. There are no tactile controls for the radio or climate, and Volvo has taken the same route as VW by hiding the operation of the back windows behind a capacitive touchpad. The touchscreen controls the electronic release of the glove box door. At least Volvo kept the physical wiper controls on the left arm of the steering column.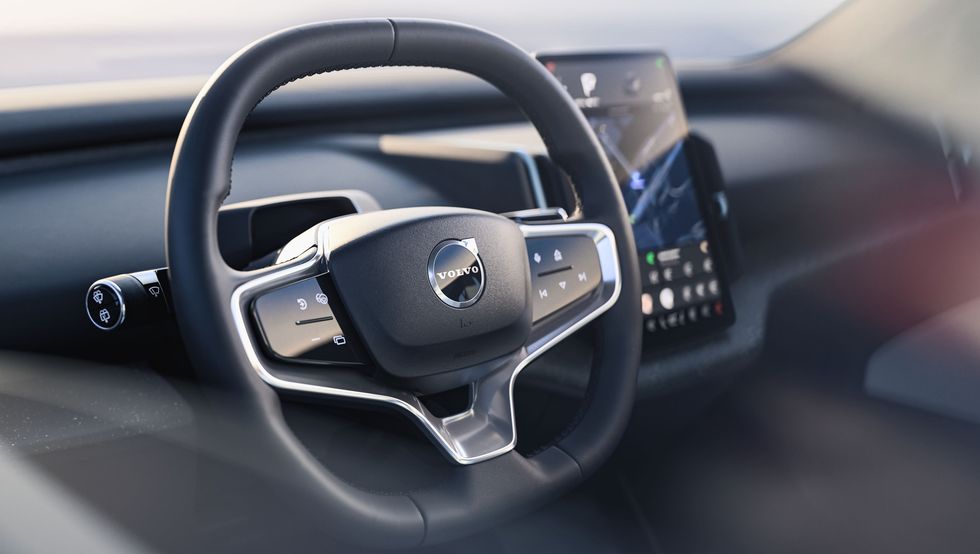 The EX30 is intended to protect you and other people in busy urban situations and is meant to be as safe as you'd expect from a Volvo. For instance, it comes with a unique safety function for motorcycles as standard that warns you before you open your door in front of a cyclist, rider, or runner, helping to minimise incidents known as "dooring."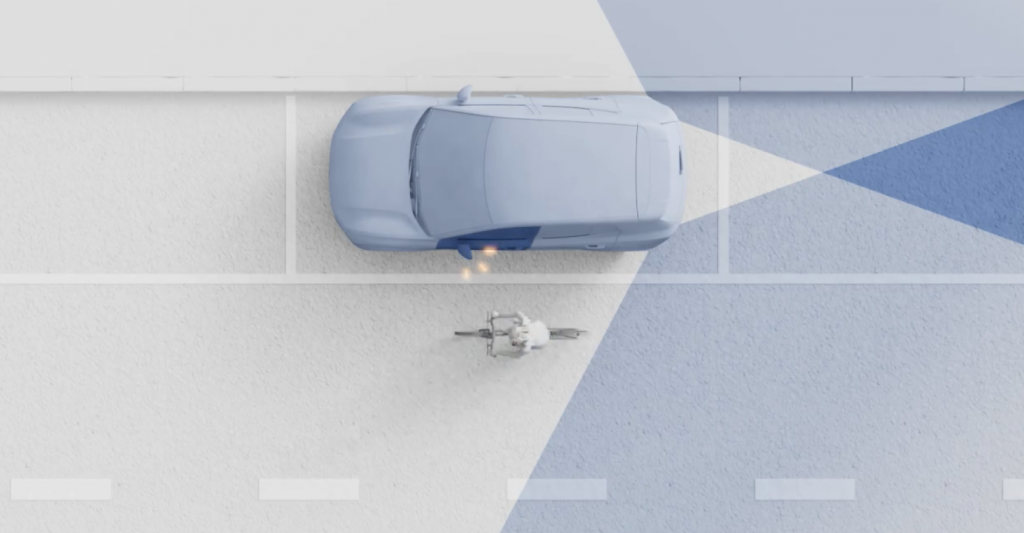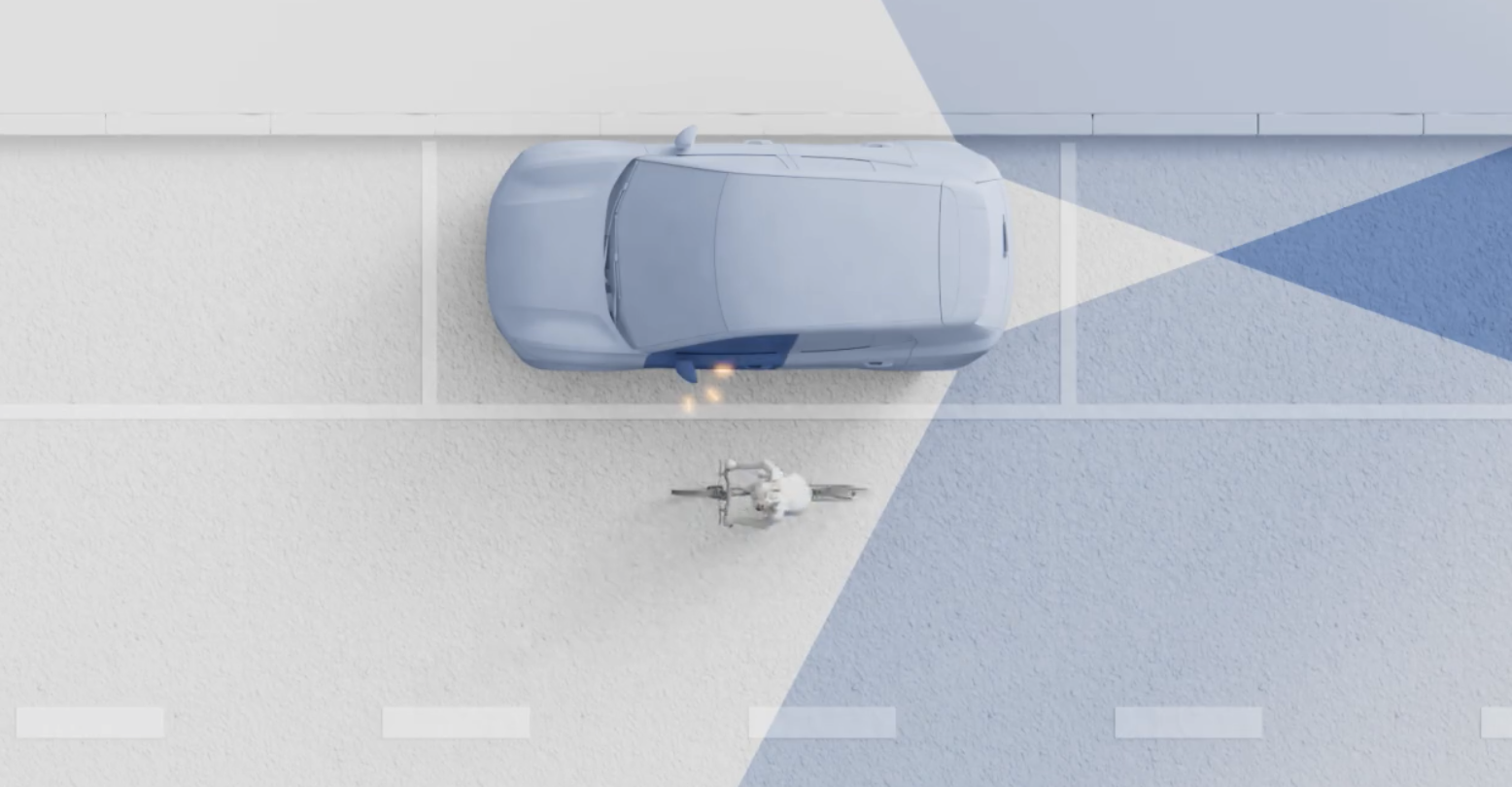 Additionally, it has a digital key feature that is practical for you and makes it simple to share the car with others. The technology, which is based on advanced UWB and CCC industry standards, will work with a variety of phone brands and models.
It is also the first Volvo vehicle to come equipped with the newest version of the well-known Park Pilot Assist technology. It makes parking in confined places simple by handling all forms of parking spaces, including parallel, curved, perpendicular, and diagonal fishbone-style.
The EX30 all-electric SUV will also be offered with its Care by Volvo subscription service starting at 599 euro (RM2,950) per month, according to the automaker, with prices in Europe starting at around 36,000 euro (RM177,350).