As incredible as they are, Ferrari, Porsche, and Toyota can all step aside. The show-stopper for the Le Mans 24 was the NASCAR Garage56 #24 Chevy Camaro ZL1. Why? Because it was easily the loudest car there.
The Camaro isn't dead yet. Well, the four-cylinder is, but this muscle monster isn't. It's powered by an all-American V8. It's not just any ordinary V8 though. This is a modified next-gen Chevrolet Camaro ZL1 race car with NASCAR influence, built by the folks at Chevy with Hendrick Motorsports, IMSA, Goodyear, and NASCAR.
The Camaro is based on the Chevrolet Camaro ZL1, but the engine is a Hendrick Motorsports 5.8-litre pushrod V8 which pushes out 750 hp with a high redline and a totally NASCAR sound. It weighs around 1315 kg, which, while hefty for Le Mans, is light when compared to NASCAR spec. It also has a five-speed sequential gearbox.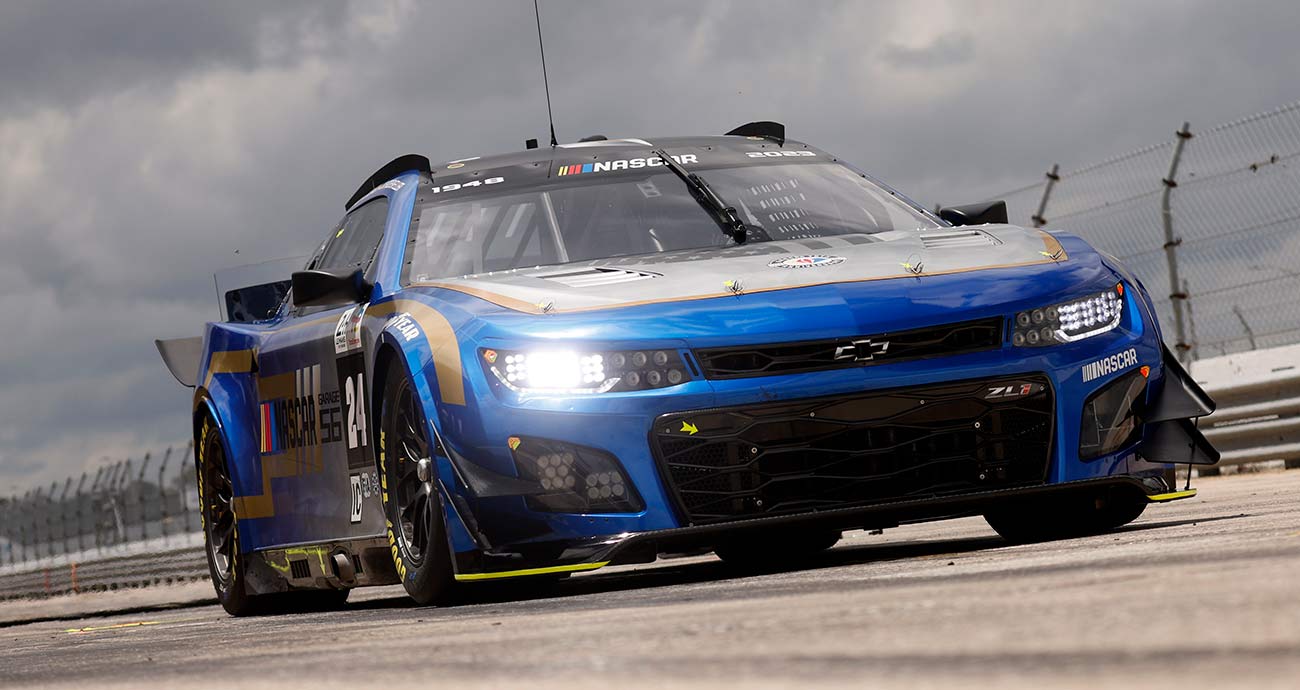 But what was it doing at Le Mans? Well, this is the Garage 56 entry for 2023. Since 2012, Le Mans has invited a 56th team to "participate" in the classic endurance event, presenting new machines with a futuristic twist. Yes, "participate" and not compete. The Garage 56 car is technically in its own class and is therefore ineligible for a trophy. But that hasn't stopped the Camaro's drivers from bringing American V8 thunder to the French countryside.
Garage 56 was a collaboration between Hendrick Motorsports, NASCAR, Chevrolet, IMSA and Goodyear. The project was announced 15 months ago at Sebring International Raceway.
Despite the fact that the Garage 56 Camaro isn't eligible for the win, many spectators celebrated when it crossed the finish line. With the Camaro leaving dealerships at the end of this year, it was a fitting way to end the current generation's eight-year career.