We recently got to take a second test drive in the Dolphin but from the perspective of someone who has only driven a handful of EVs. This time the drive was from Desa Park City to Elmina, roughly around 30km and with clear roads. However, our drive began at 3:30pm on a Friday, so there was no such thing as clear roads.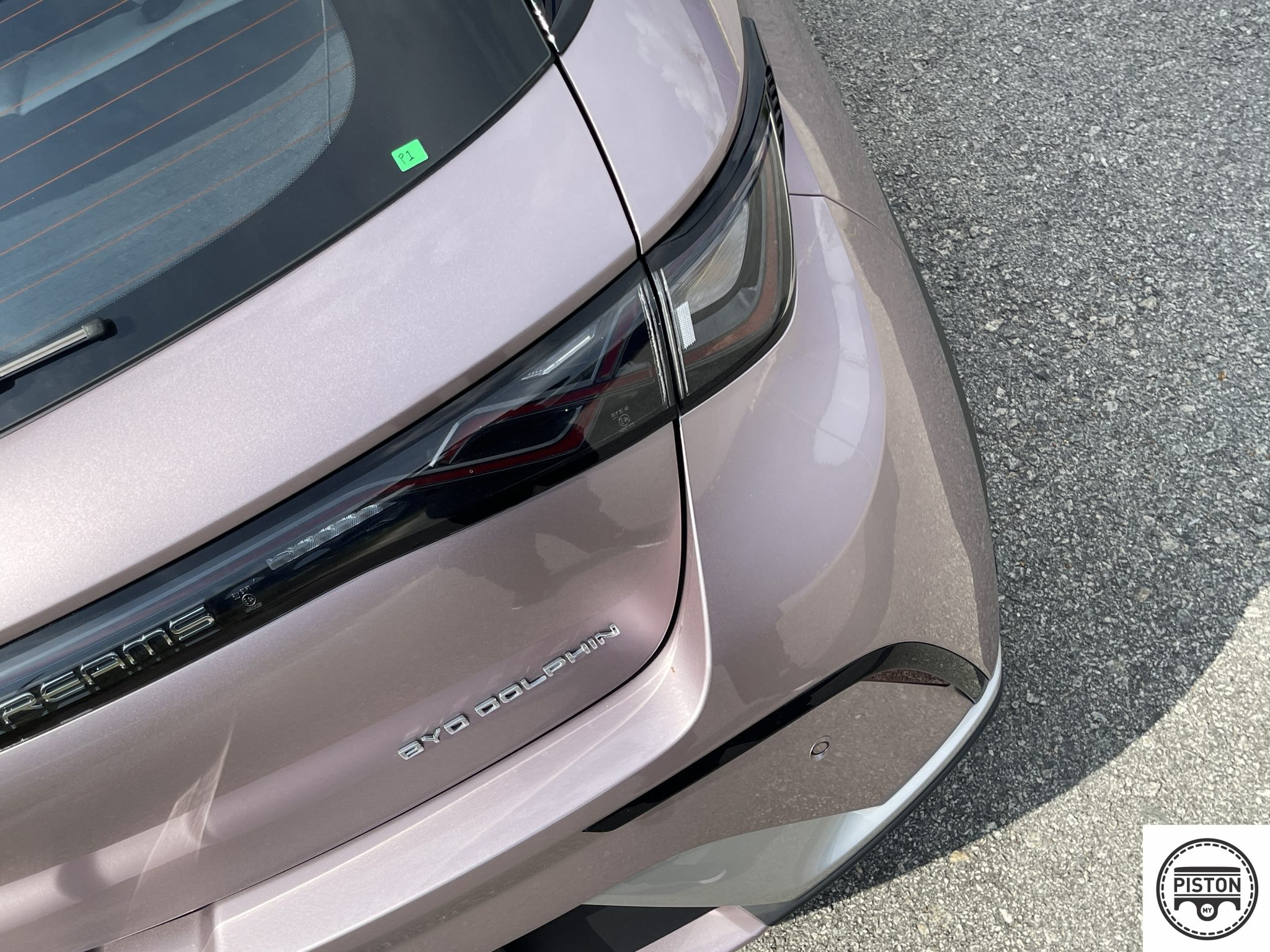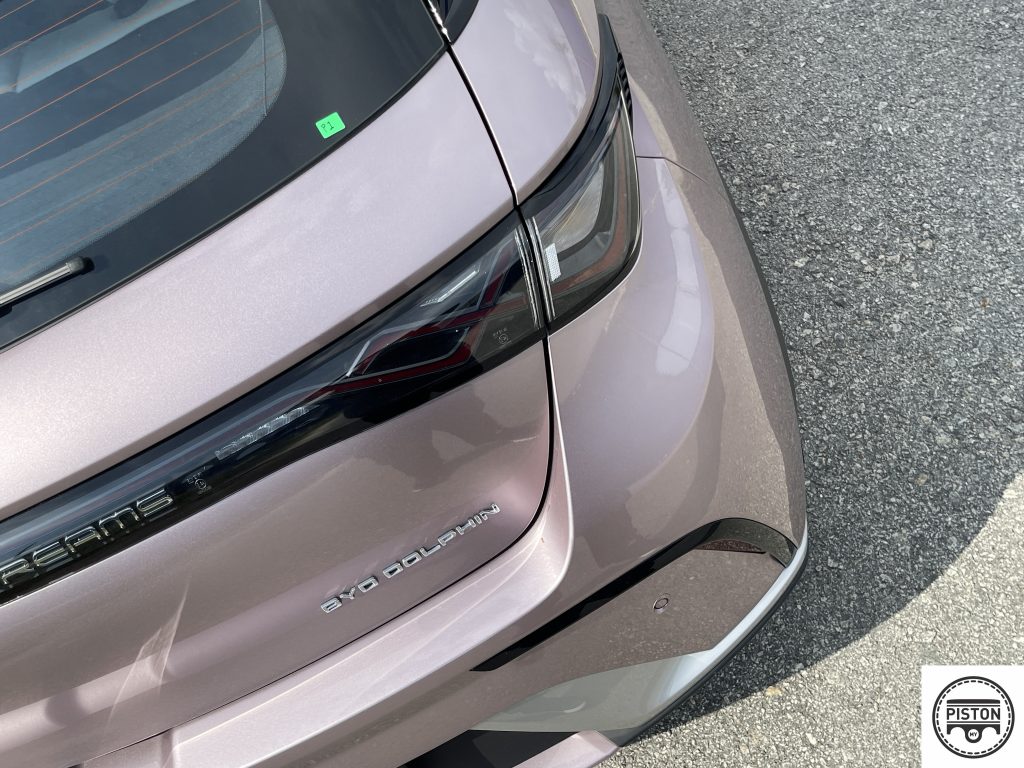 The one exterior feature that caught my eye is the design of the taillights. According to BYD, the inspiration for the design was taken from a Chinese lantern that has similar twirling lines.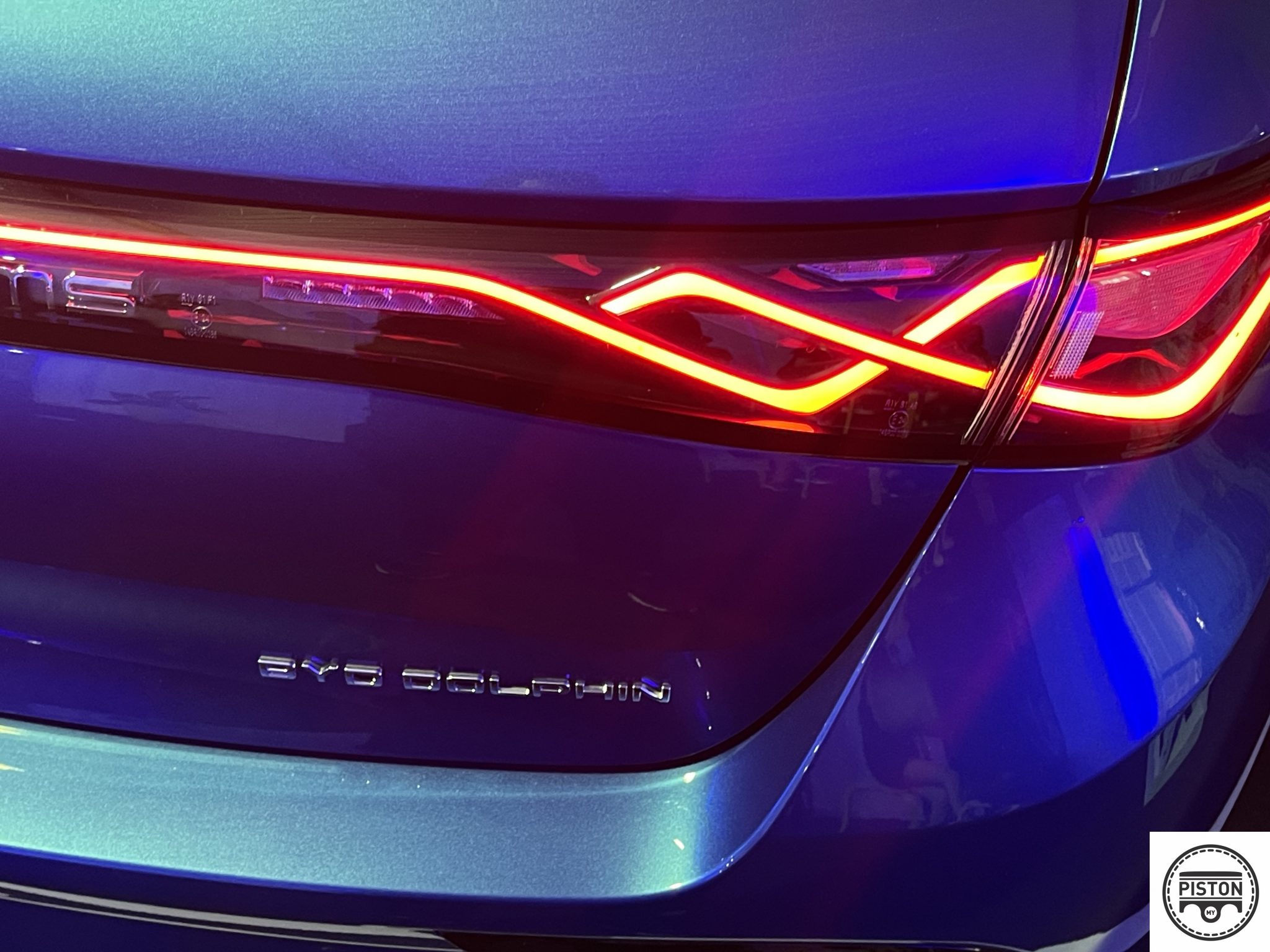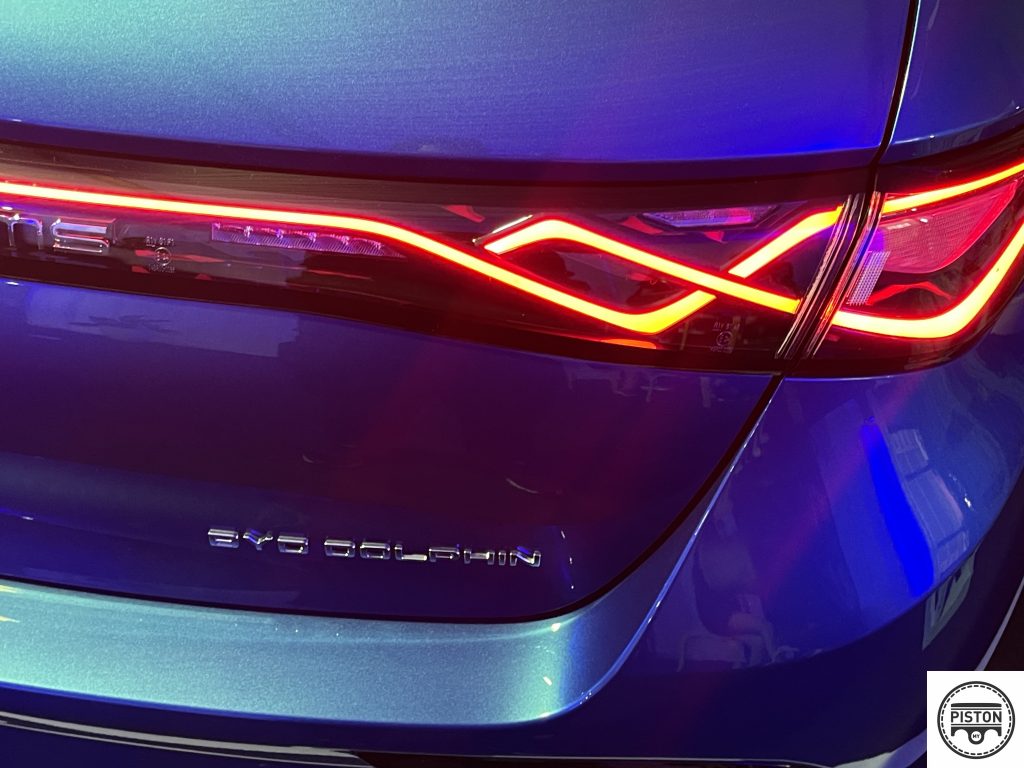 Another interesting feature is that, on the premium extended range, the rims come in three colours. You have your standard dual-tone silver and black, but in addition to that, a third colour (depending on the body colour of the car you choose) is applied. But on the standard range, you only get the dual-tone rims.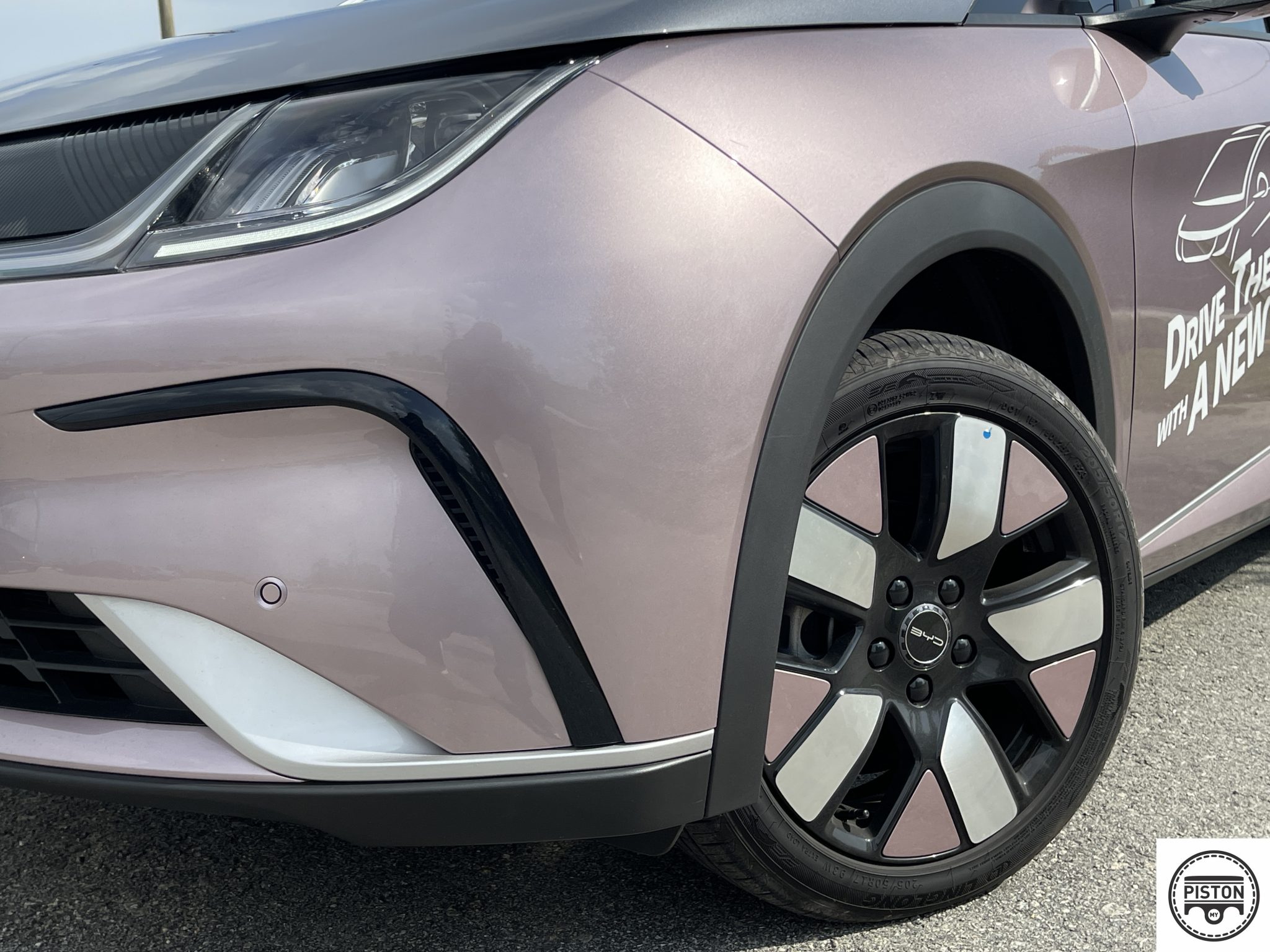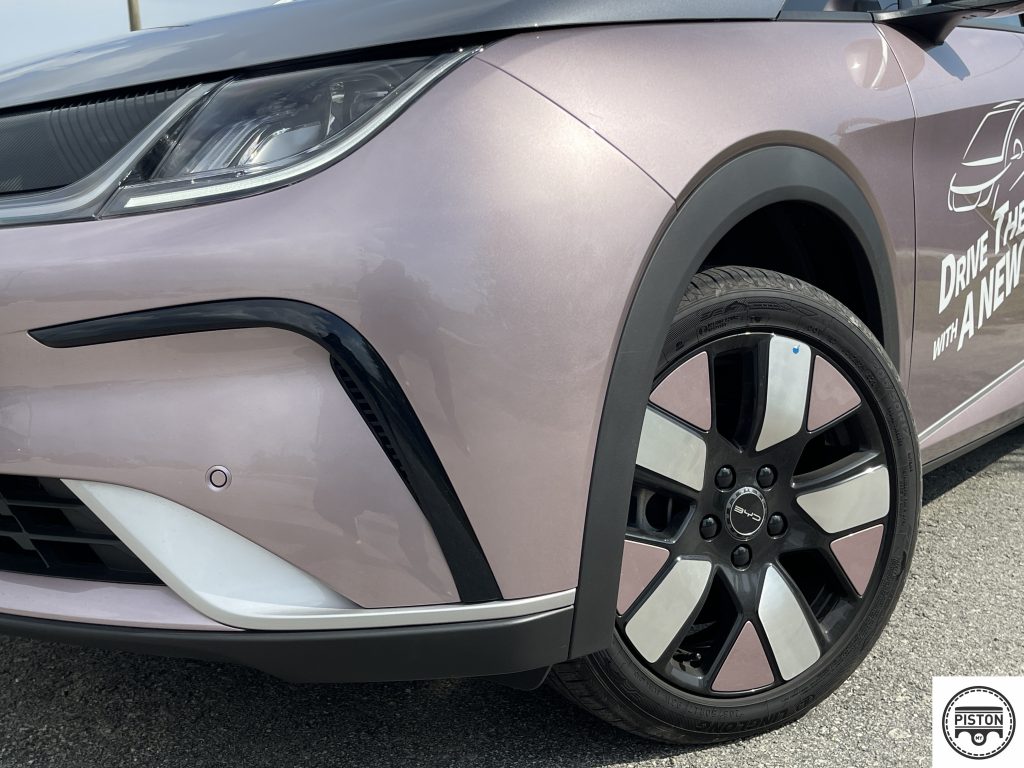 Now, getting into the car, this writer has a big build and surprisingly, there was enough shoulder room. However, the centre console is built in a way where, if you are built big, you will not have enough legroom. So, I had to sit with my family jewels all squashed up; rather uncomfortable for a long drive.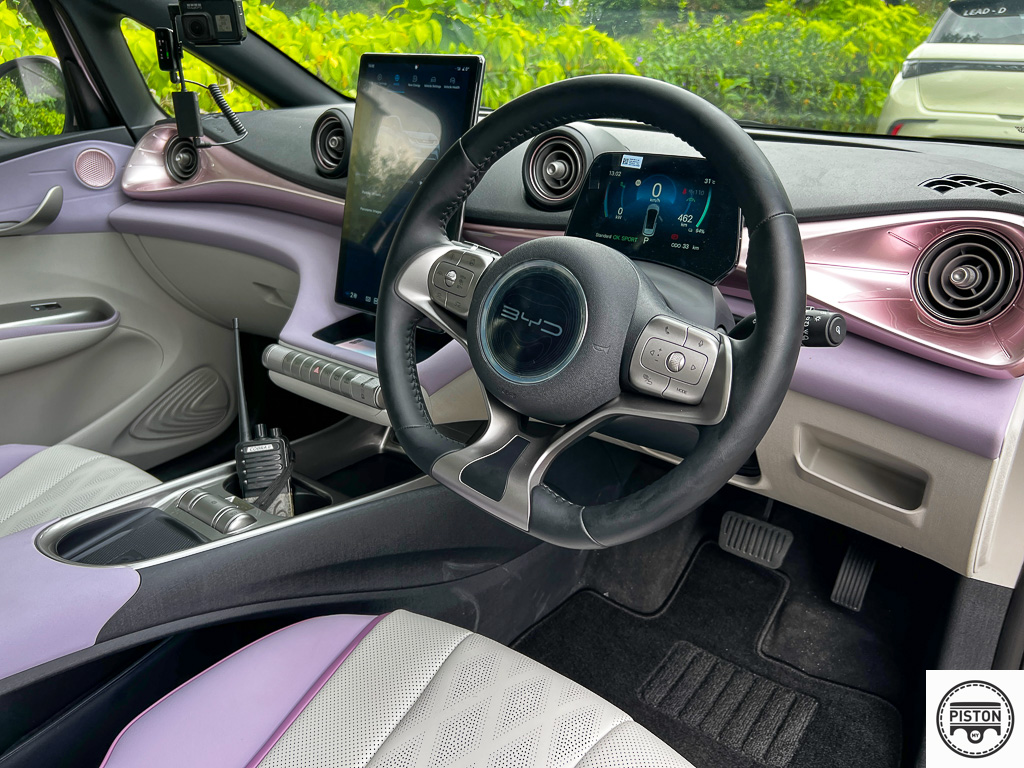 I was going to try and make the best of it. But as you fiddle around with the seat settings and get your mirrors right, you will bump into another annoying factor – the USB ports. The ports are located at the bottom of the console, which is quite odd since you have to bend down to locate it, so this is something best done when the car is stationary.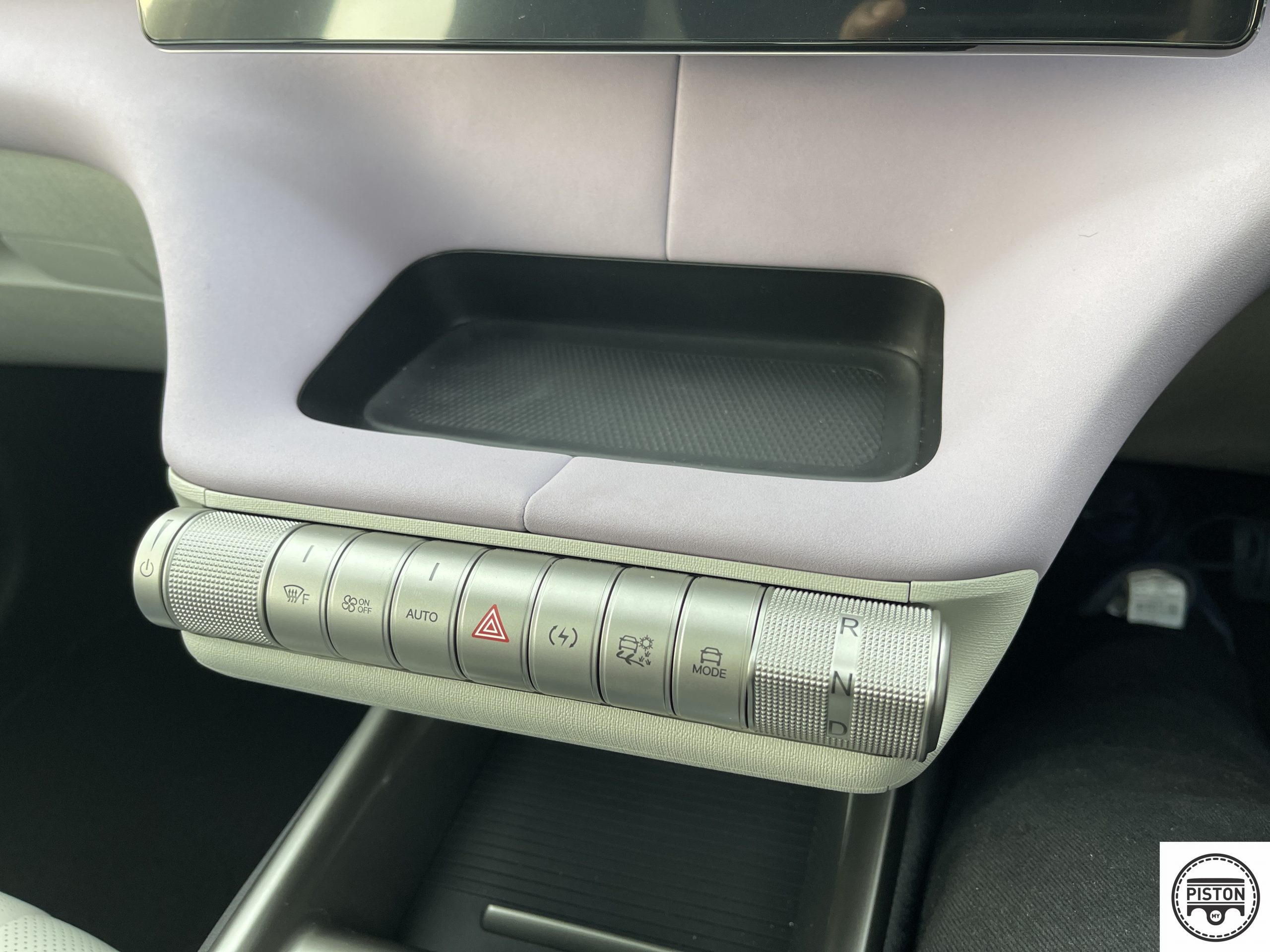 On the topic of being dangerous while driving, the interior seems to bombard you with many buttons and features. Especially on the steering wheel. Yes, in our books, physical buttons are the way to go, but too many can be distracting. Not only that, but you will also actually need a whole day to understand what these buttons do. I was fiddling and messing with them but still could not get the hang of it. Most of the buttons are related to the safety features.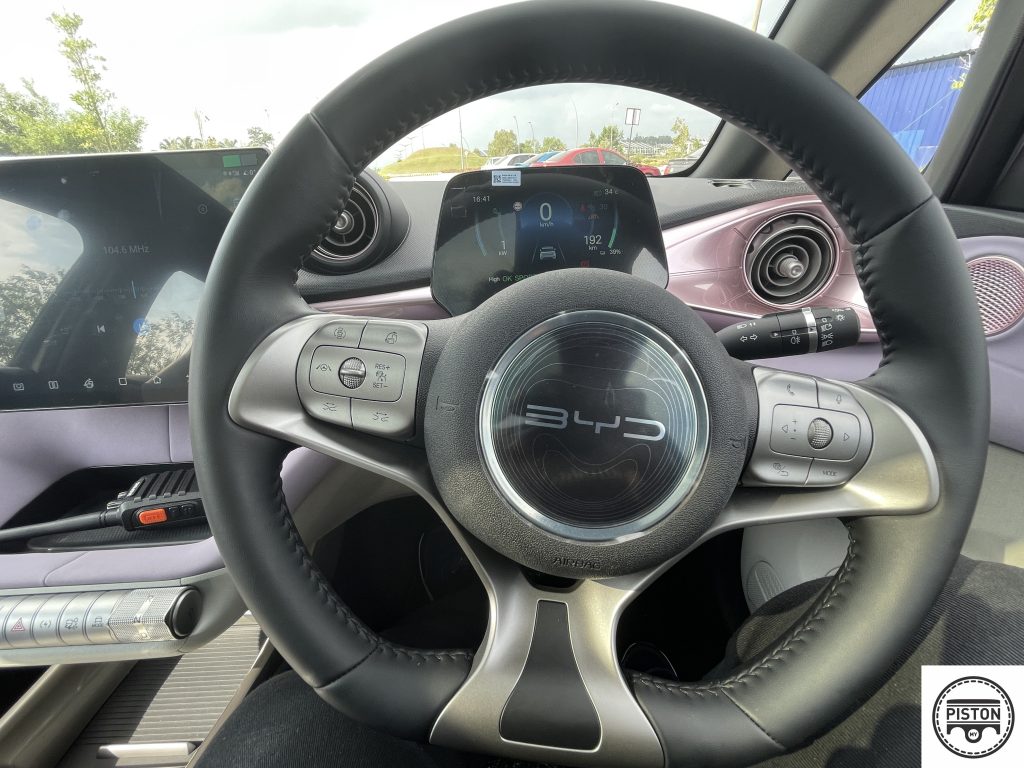 Besides that, you get a huge 12.8-inch infotainment screen that rotates. Sounds nice right? But no. If it is horizontal, it practically blocks a portion of the air conditioning vents. If you're driving, you will struggle a bit to adjust it as you must navigate between the screen and the steering wheel. But you can rotate it vertically if that is something you prefer.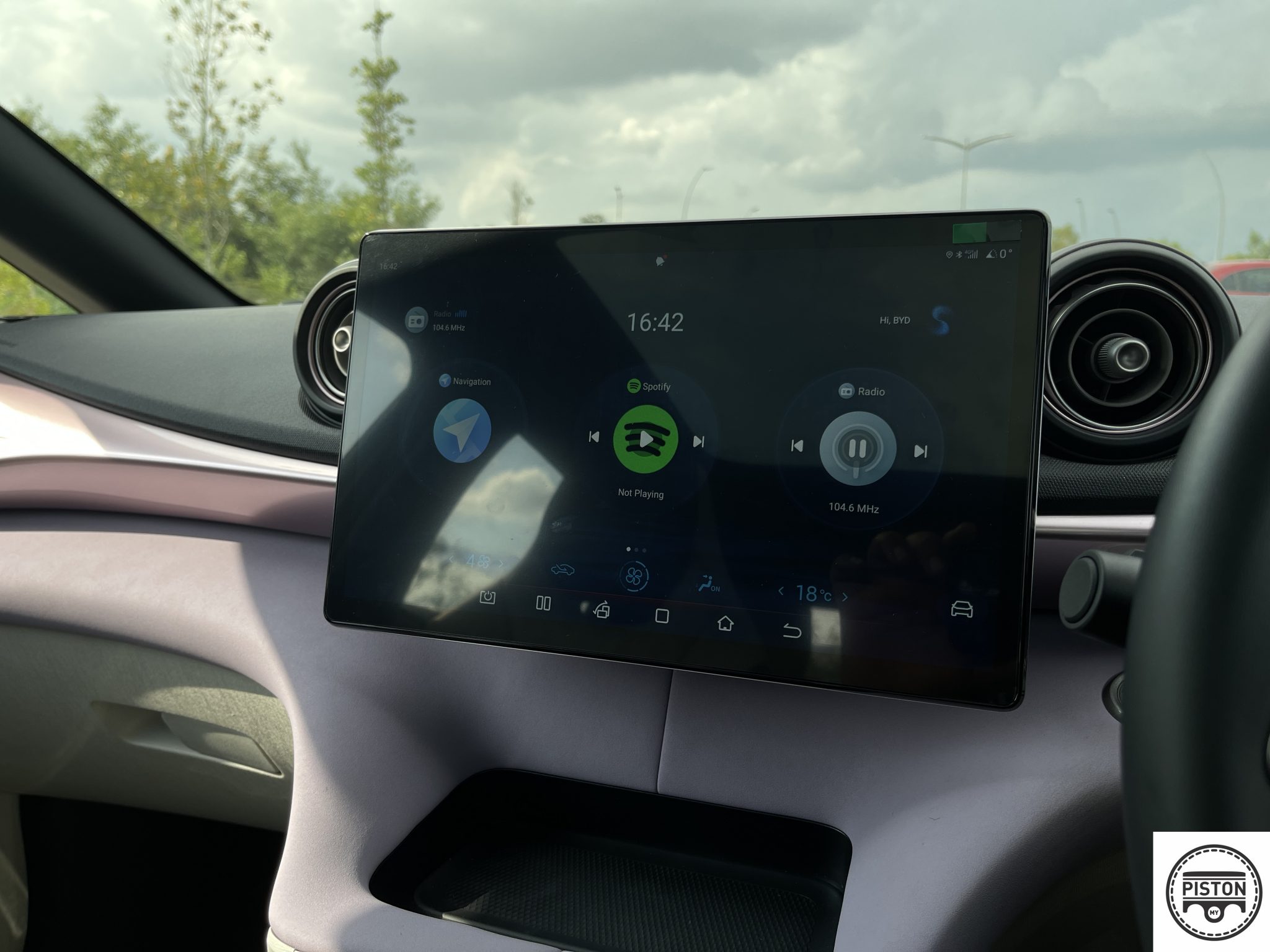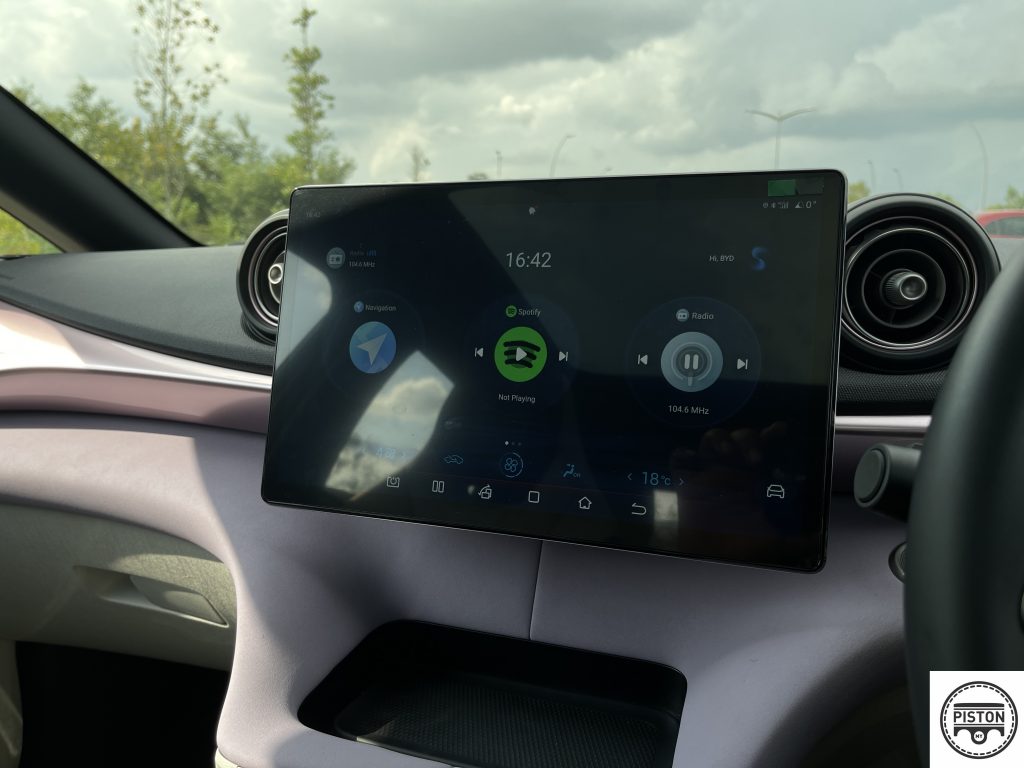 It is good that they have a big infotainment screen however, they did not put a lot of thought into the digital instrument panel for the driver. It is a five-inch screen that has a lot of information crammed into it, something that we think is not pleasing at all.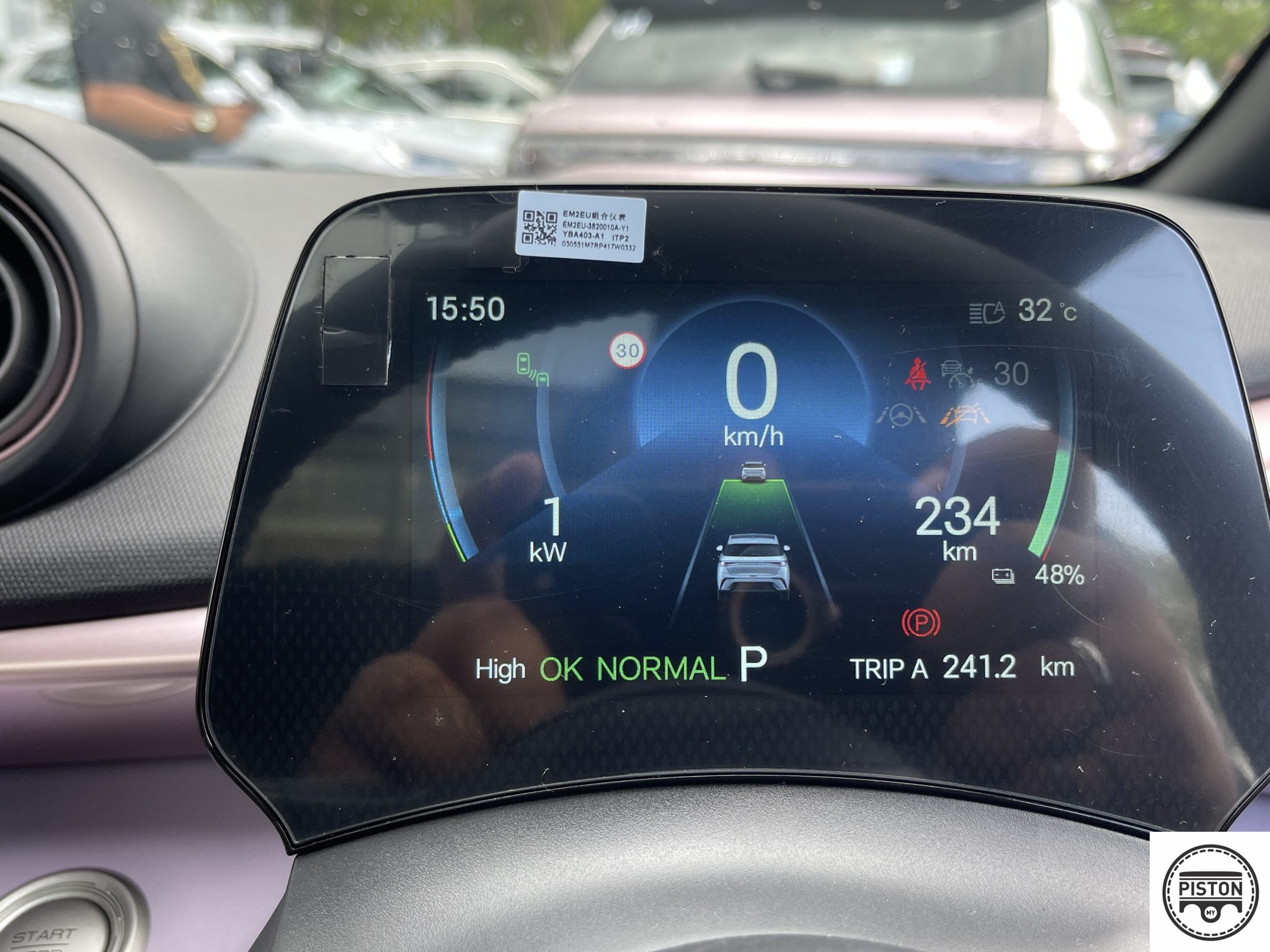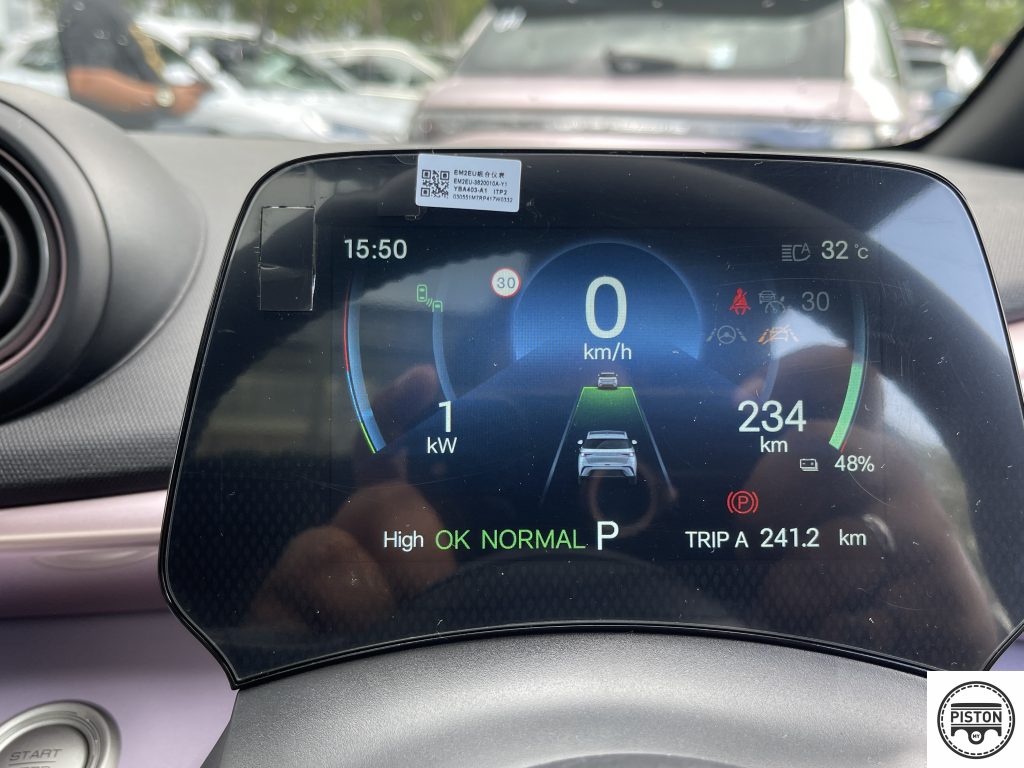 Now, I spoke to some of the BYD personnel there and they agreed that the safety features in the Dolphin are a little too sensitive. I was rather annoyed with all the beeping and buzzing going on for most of the turns I took. Even if there is no vehicle beside you and you switch lanes, it will buzz and pull you back to your initial lane. It happened often and I nearly missed a turn because of this.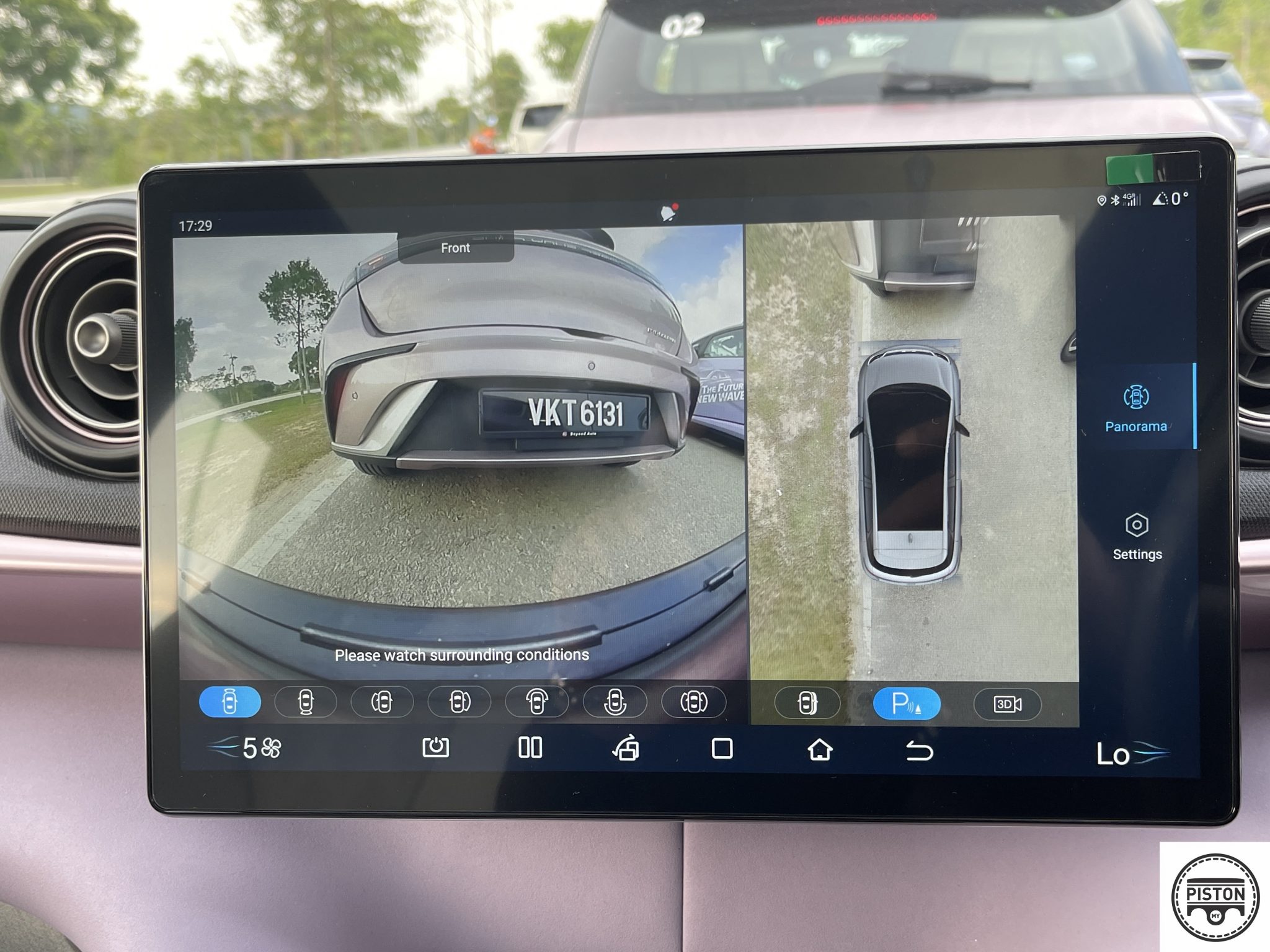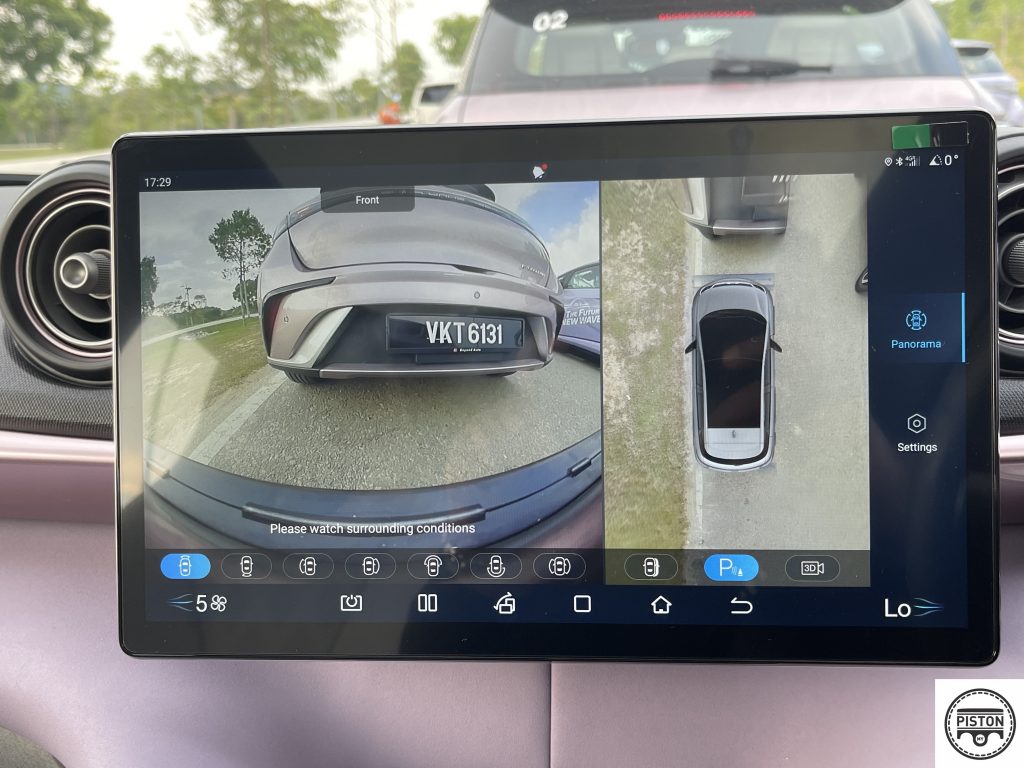 I know, you're just going to say "Why don't you just turn it off?" Yes, I can do that, but what's the point of turning it off when it is supposed to be a safety feature right? And in order for you to actually turn off the safety features, or set it to the level you want it to be at, you have to venture through the system, which is a bit of a hassle. Yes, there are buttons for it but if you are not familiar with them, you will end up turning on/off the wrong feature. So, the safety features are a learning curve that you have to get used to.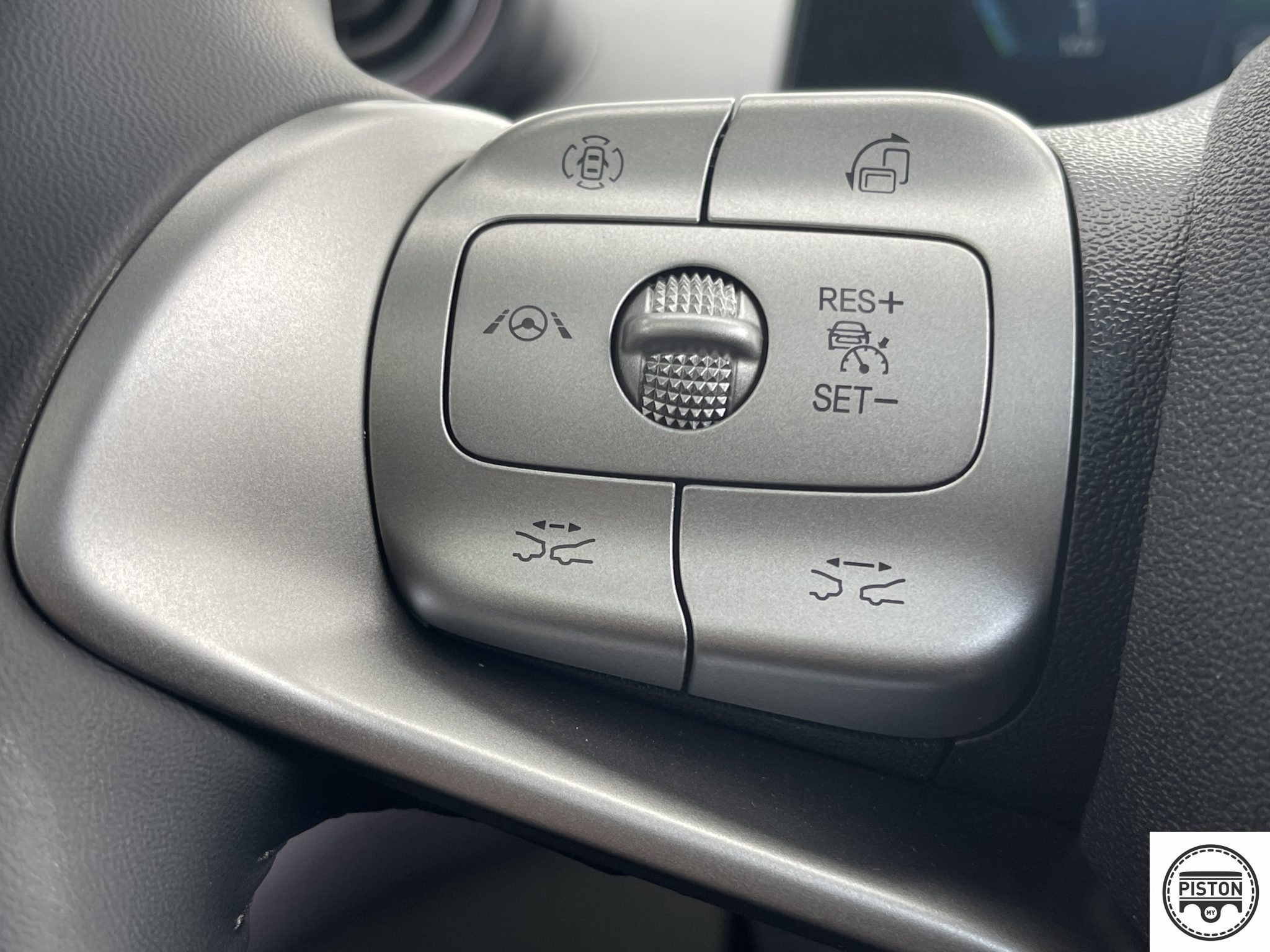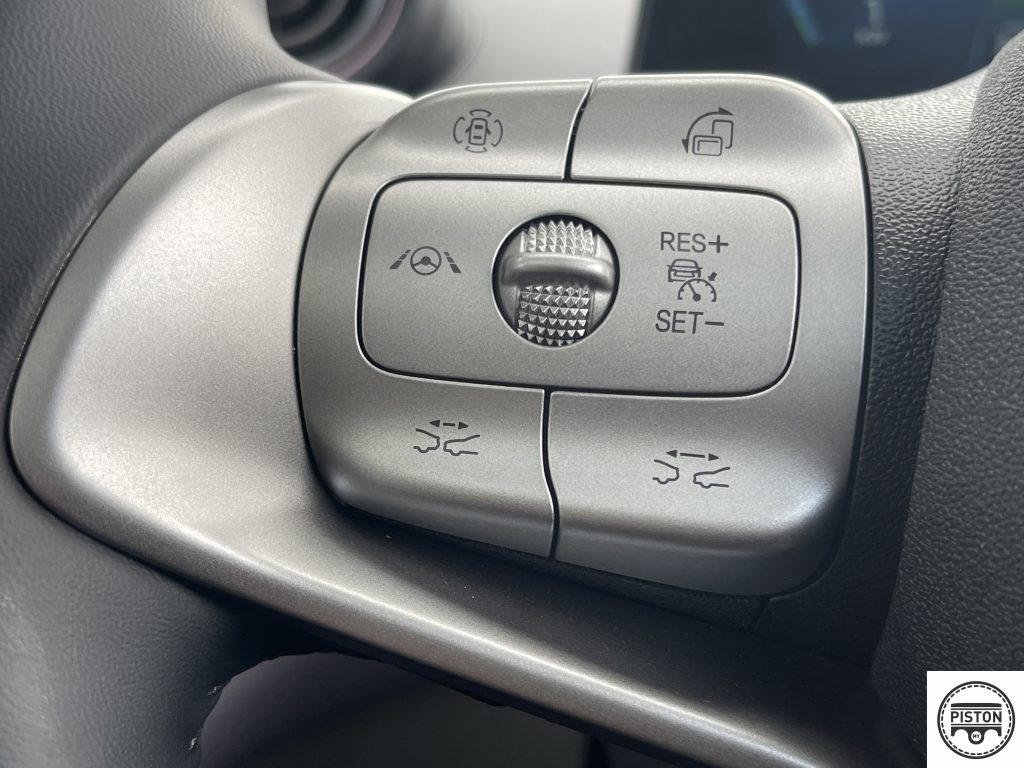 Quality-wise, the Dolphin is quite satisfying for the price. The seats felt comfortable, the finishing felt premium, and the buttons feel good, however, the air conditioning vents felt a little bit flimsy.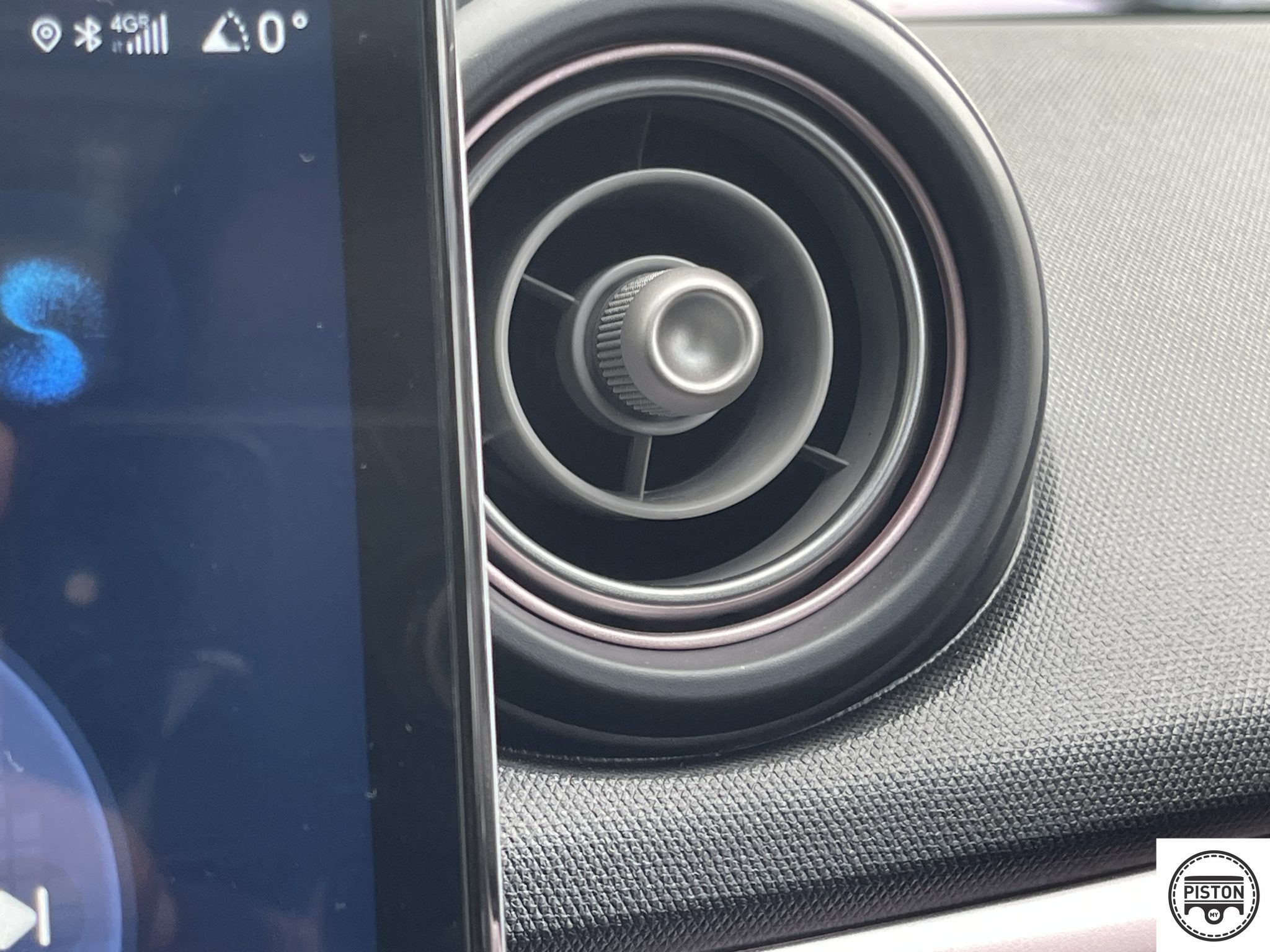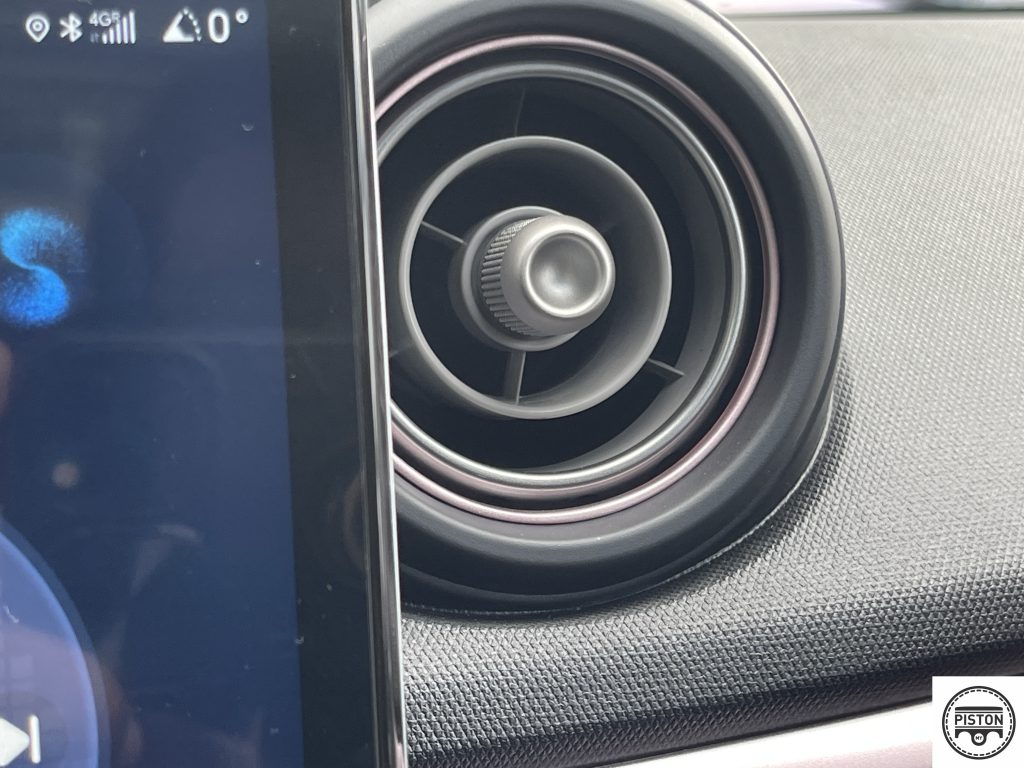 Okay, enough of me nitpicking on these, let's talk performance. On the way there I drove the premium extended variant with 201hp and 310Nm of torque is fair for this C-segment car. You really don't need more power in this because it is more of a city car than a touring car. It does 0-100km/h in about seven seconds and has a WLTP driving range of 427km. Impressively, BYD has given power and distance in a single variant. Usually, you will need to pick between a longer-distance variant or a more powerful variant. But with this, you get the best of both worlds.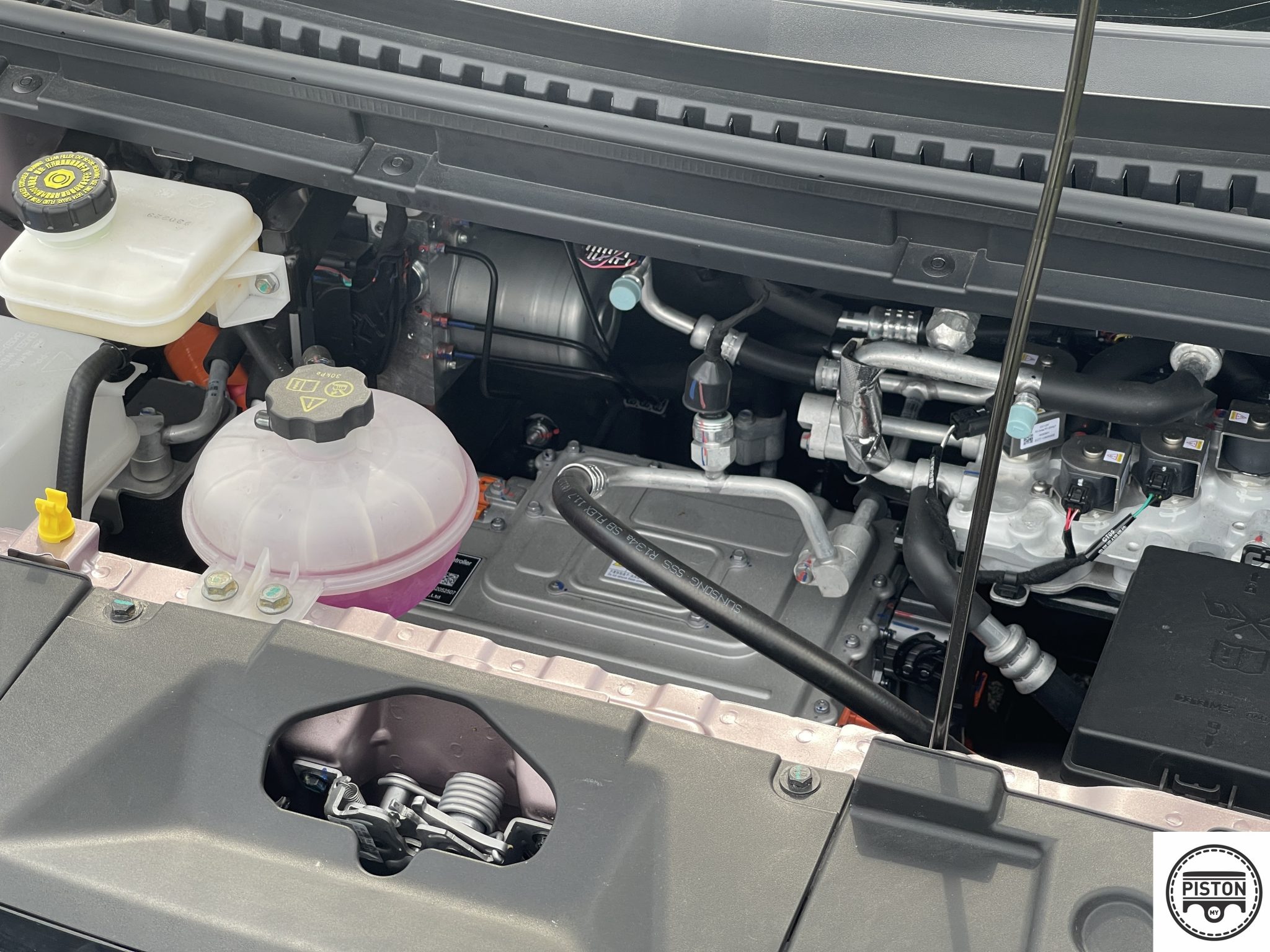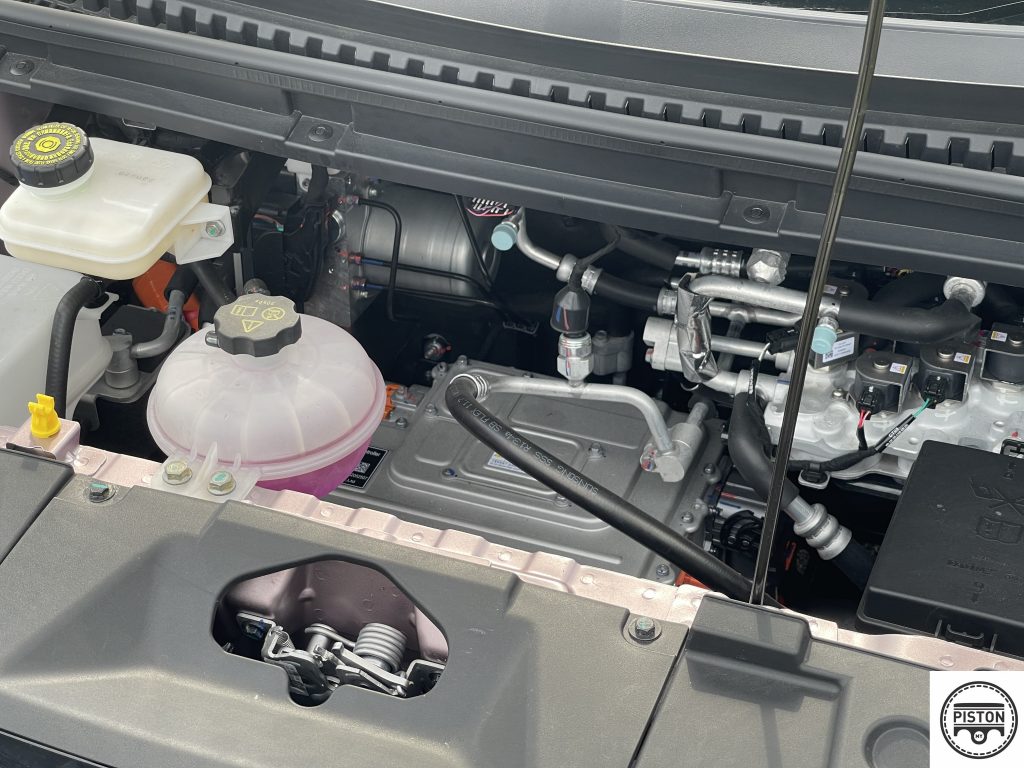 I tested out the 0-100km/h and it does what it says on paper. However, after reaching a speed of 130km/h you can feel a slight wobble coming from the steering wheel. But despite that, I still felt in control and managed to get it up to 145km/h. Oddly, the wobble comes and goes. Perhaps it is the tyre pressure or balancing.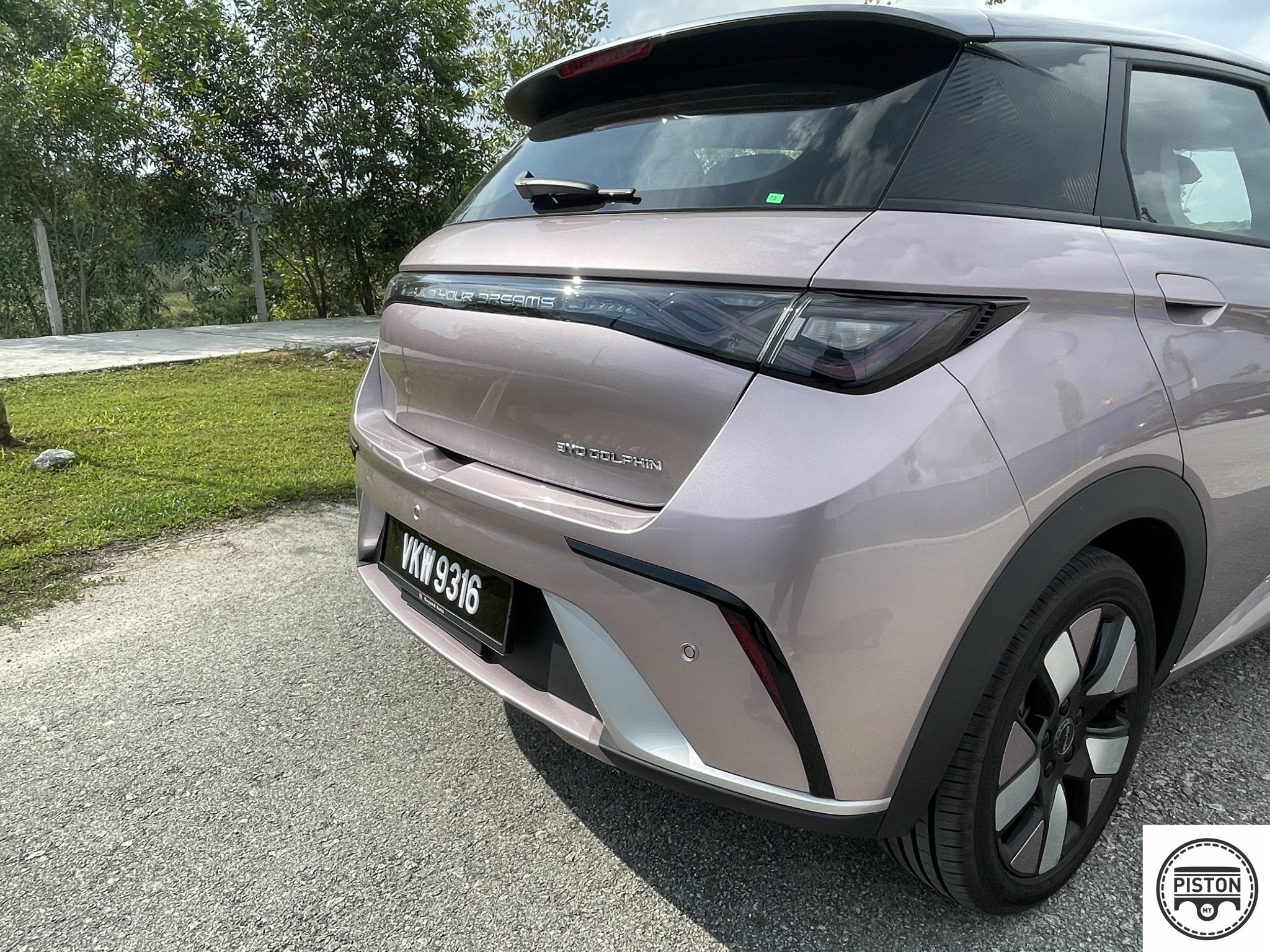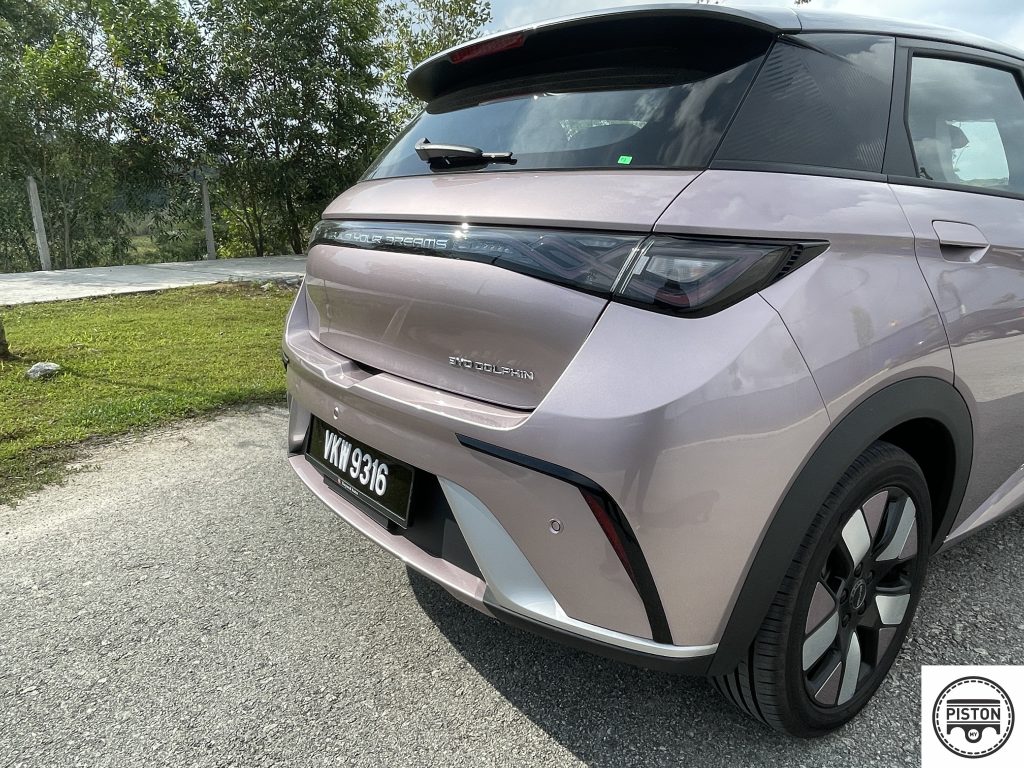 The battery consumption obviously depends on your driving style. When I left Desa Park City, it was at 48% and when I reached Elmina, it was at 40%. So a total of 8% consumption for a 30km drive. I am sure you can do the math for the percentage per kilometre. But for RM124k, the Dolphin is actually worth considering if you're in the market for a cheap compact EV.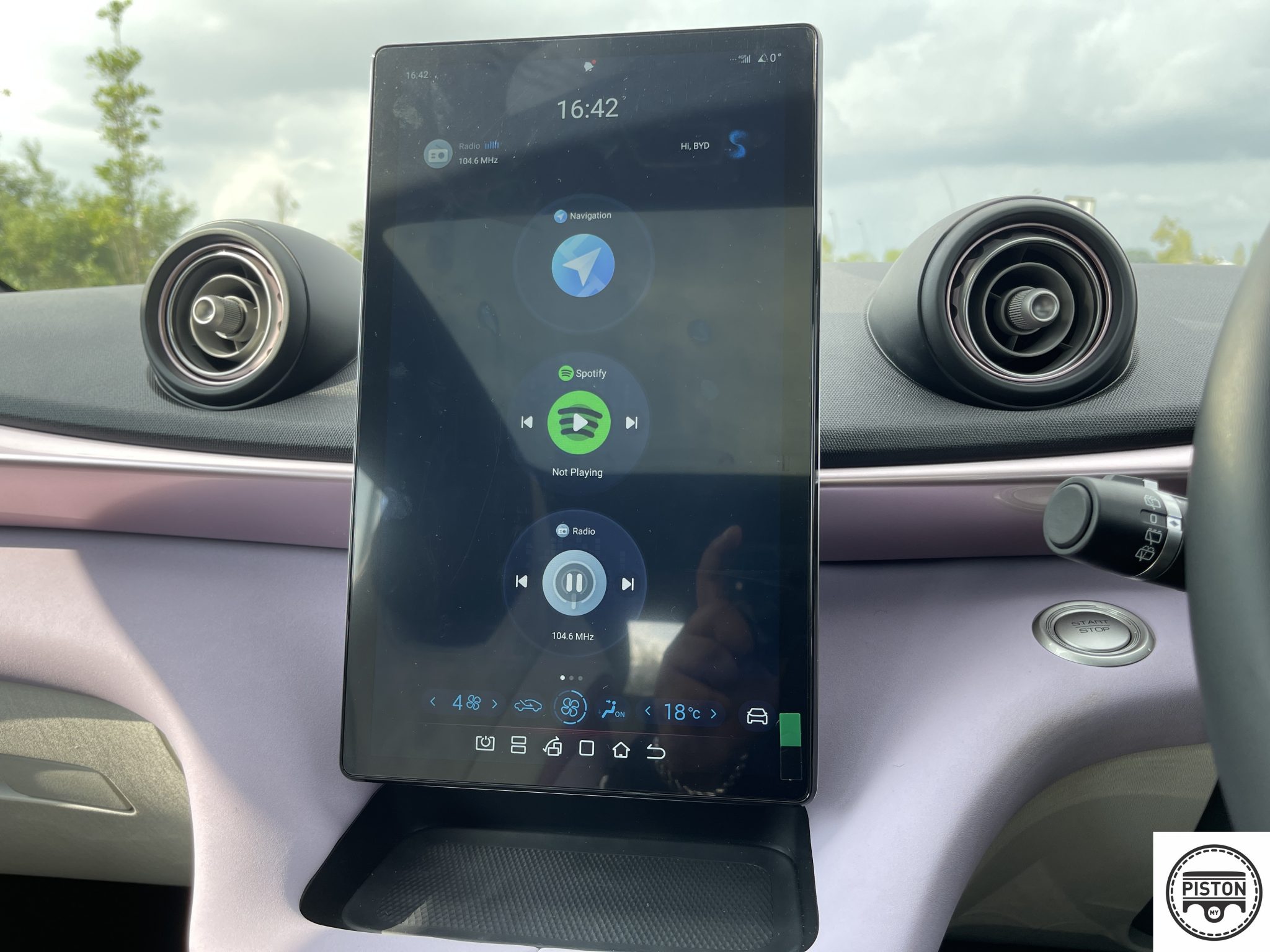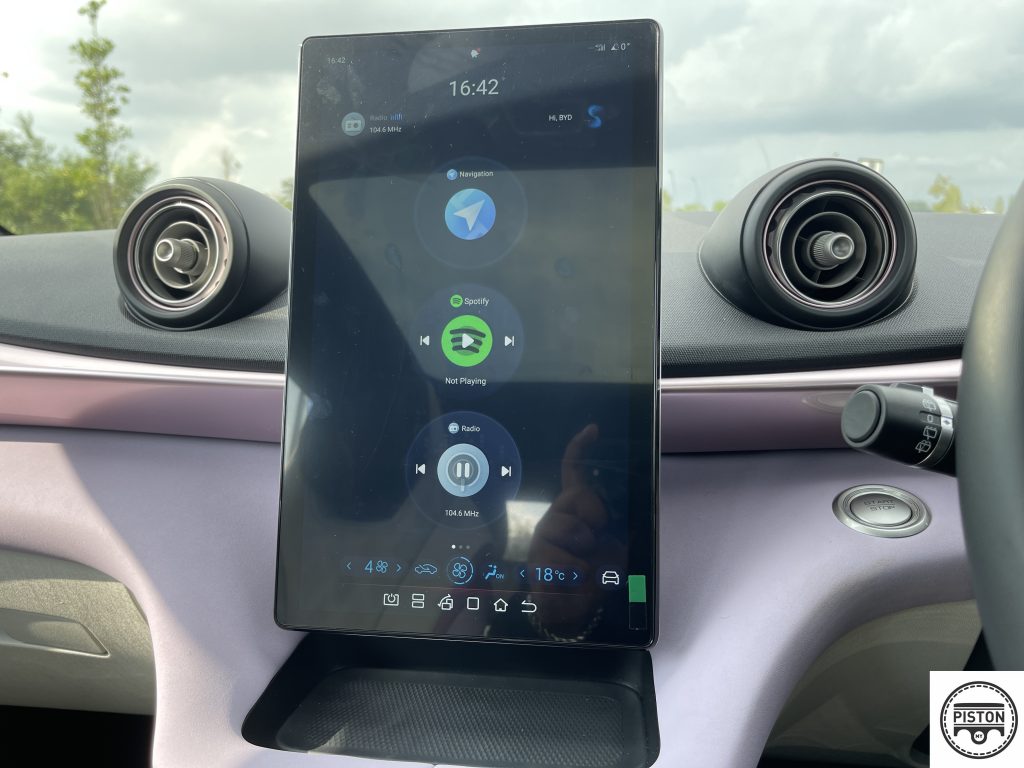 On the way back, I drove the standard variant. Although there is an RM25k difference between the standard and the premium, there is actually not much of a difference on the inside. It still felt the same with minor differences here and there. You don't get the electrically adjustable seats, instead, it's the standard lever adjuster, which in a way, I feel is faster to adjust. You also don't get the ventilated seats to keep your bottom cool, but who really uses that anyway?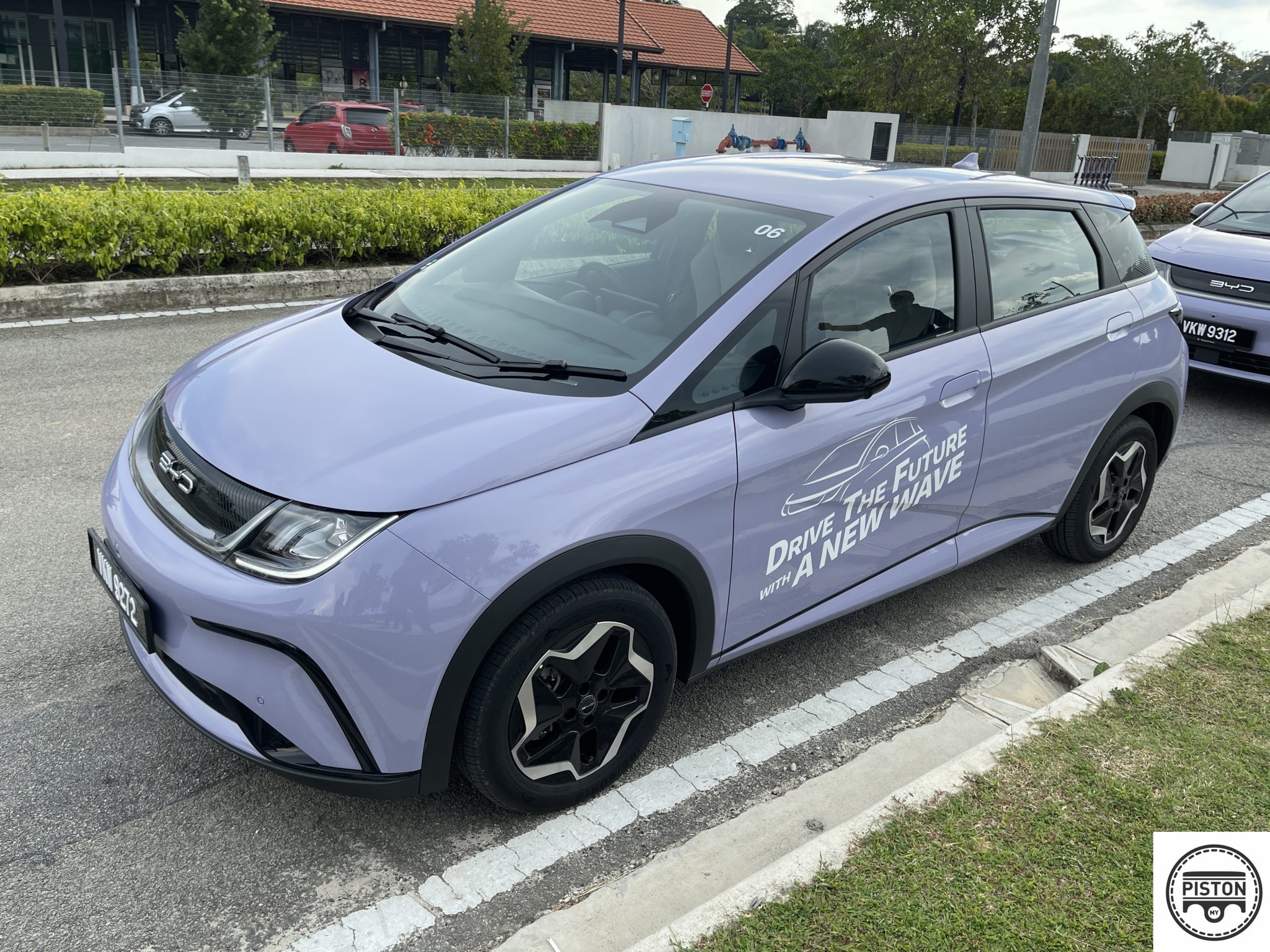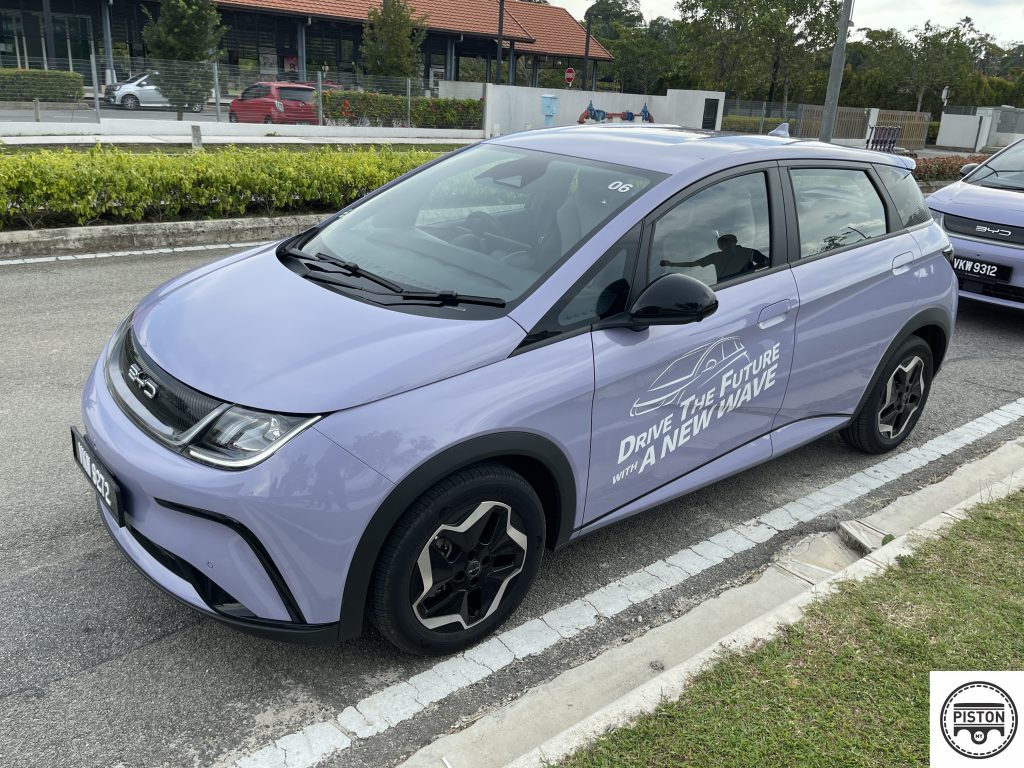 But, you still get those annoying safety features. However, you also don't get a sunroof which is still fine because at times the sun can be really glaring into the cabin. But the only major difference is the power. You get 94hp and 180Nm of torque. But like I said, this car was not meant for speeding so that is good enough power.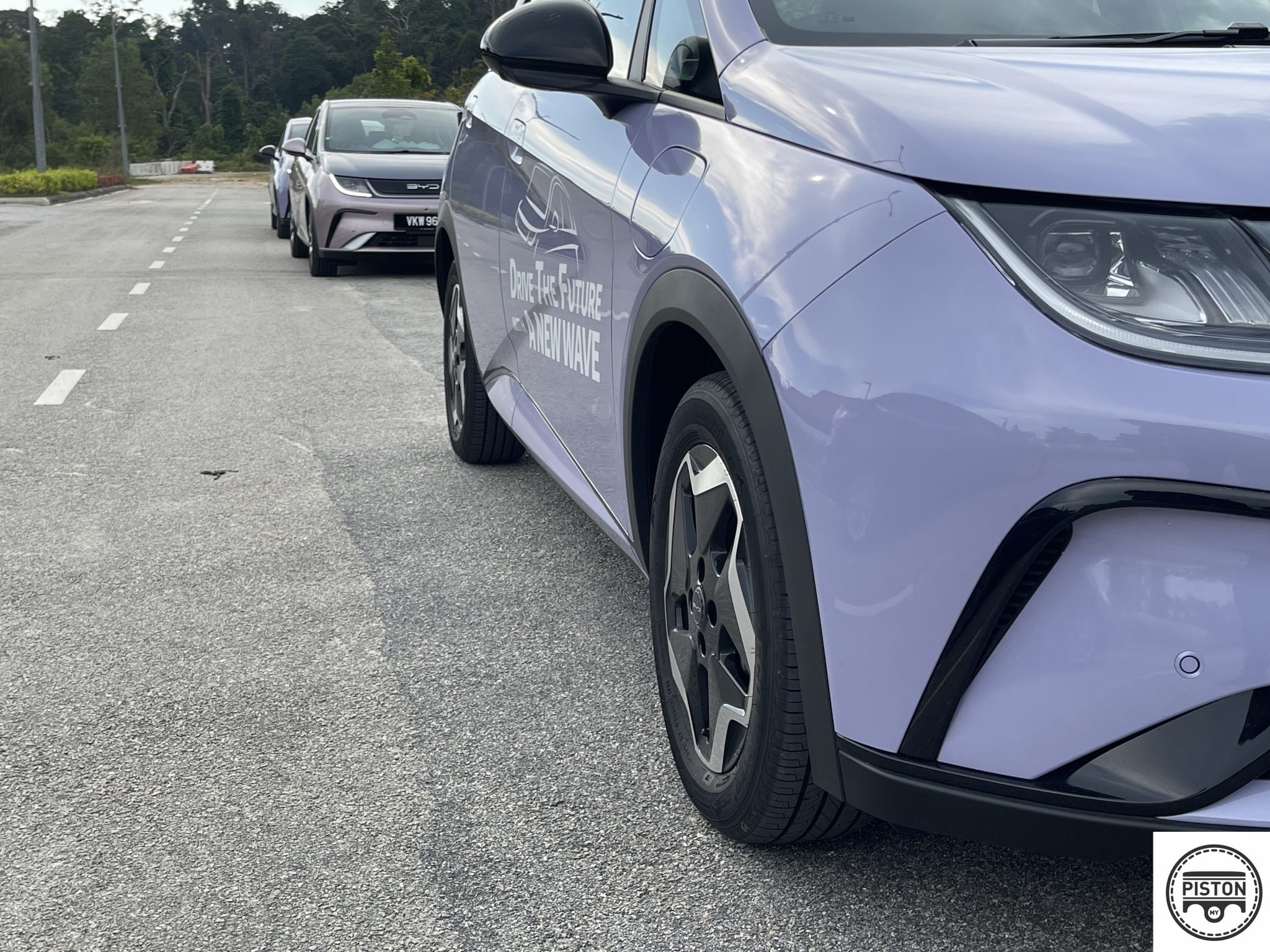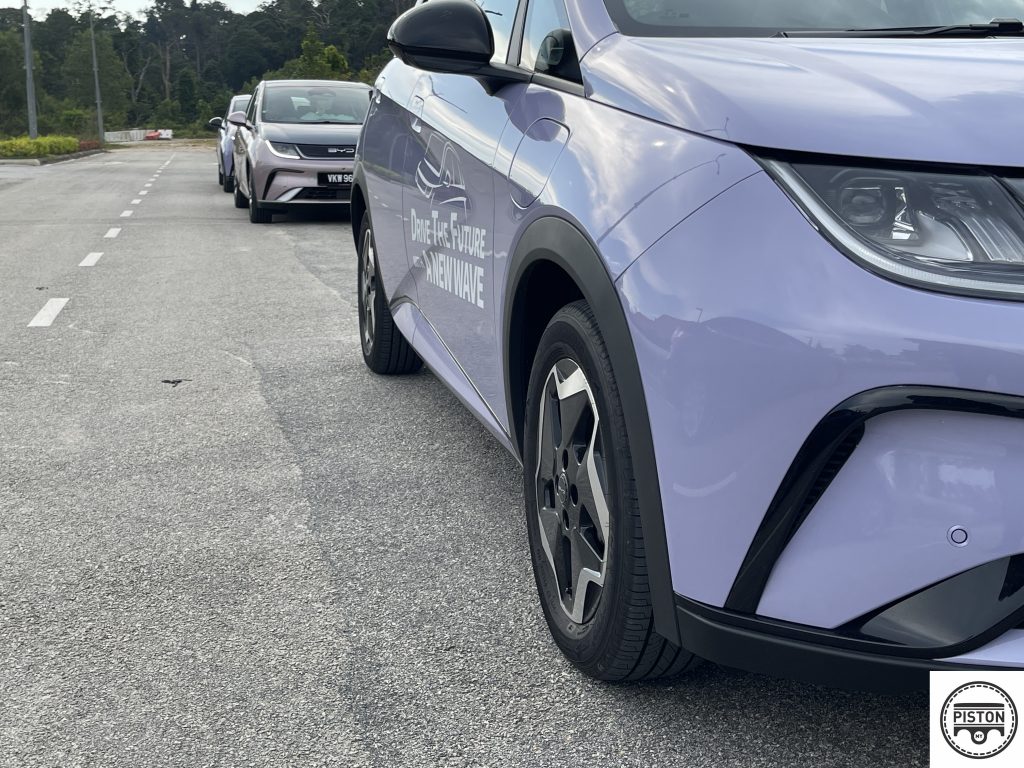 It was still a comfortable drive back, especially in Friday traffic. In my opinion, if you're someone who wants to dip your feet into an EV but doesn't want to spend too much, the RM99,900 Dolphin could be your first. Or if you are willing to top up a bit more, get the premium variant for all the extra features.