The Nissan Concept 20-23 is a creative venture by a team, including young members of NDE (Nissan Design Europe), tasked with designing an enjoyable city car for London, where NDE has spent 20 years. The name "20-23" is a combination of NDE's 20 years, the numbers 2 and 3, and the current year. It pays homage to Nissan's playful tradition with hatchbacks and city cars, drawing from the legacy of Nissan's Pike cars like Be-1, Pao, Figaro, and S-Cargo.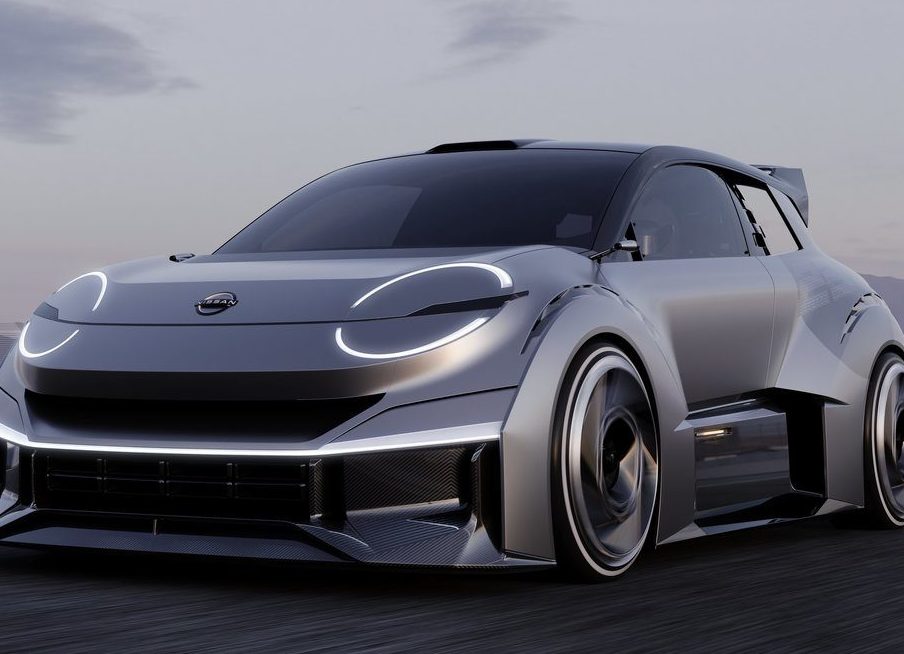 Alfonso Albaisa, Nissan's Senior Vice President for global design, praised the Concept 20-23 for encapsulating fun, electric city driving inspired by the online racing world. The design reflects the blend of modern city living, online gaming, and zero-emissions mobility.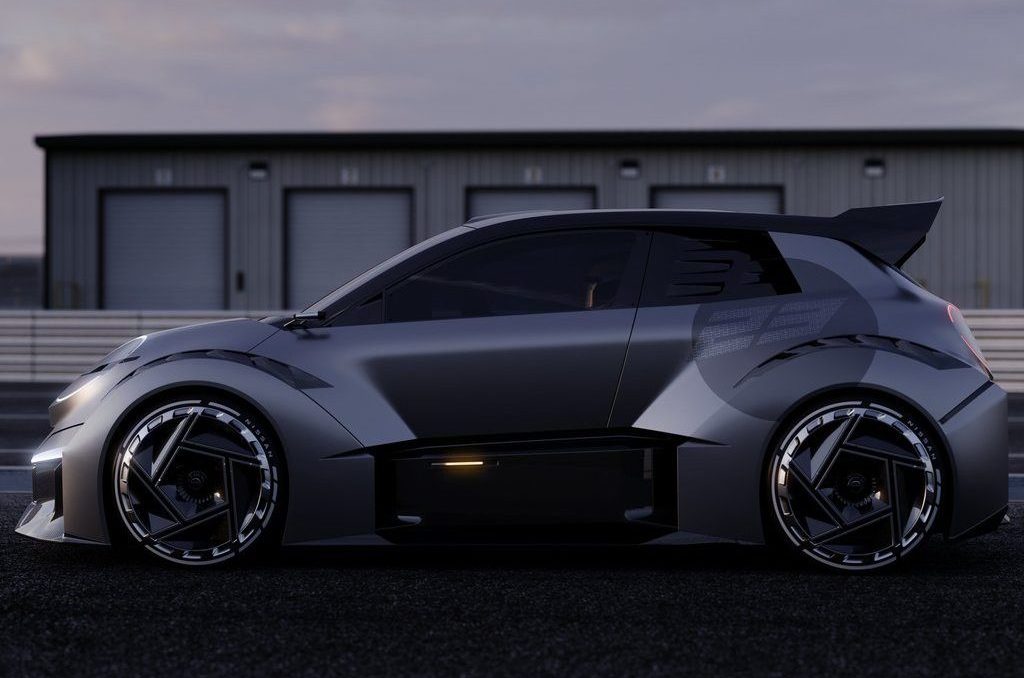 Drawing from online racing and Nissan's participation in Formula E, the Concept 20-23 features a compact 3-door hatchback body-style with extreme aerodynamic elements. These include deep skirts to channel airflow, brake-cooling ducts, and a unique nose design housing headlights and turn signals with distinctive LED technology.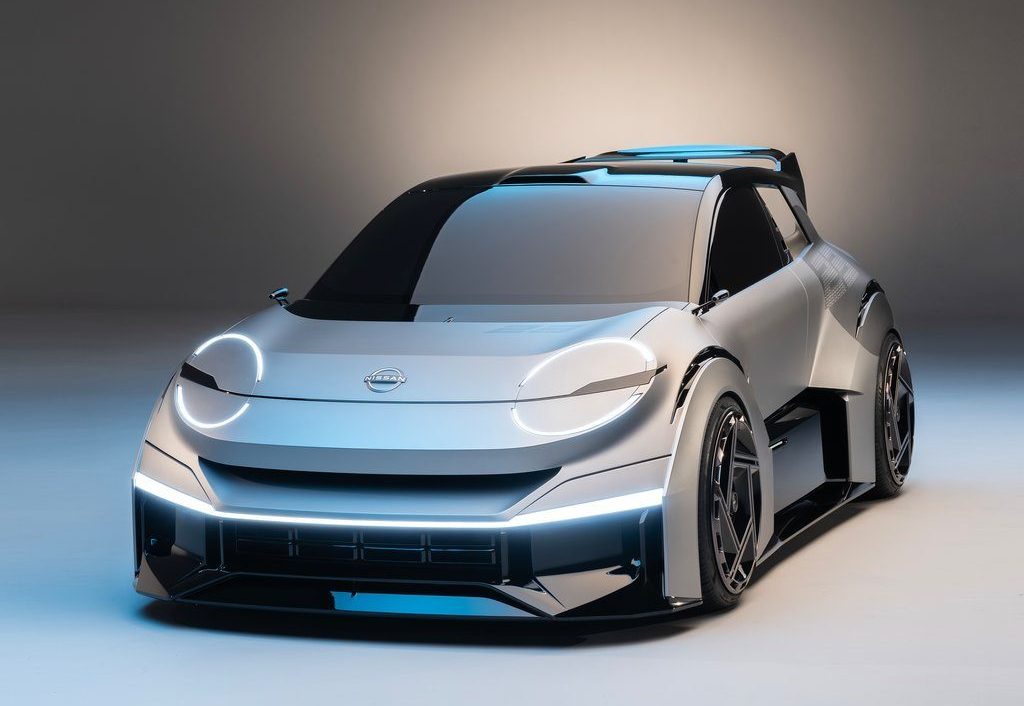 The car's muscular profile is accentuated by extended wheel arches covering large wheels and low-profile tires. Vented louvres on the wheel arches and other aerodynamic features optimize airflow and minimize air resistance. At the rear, a large spoiler seamlessly emerges from the roof rail, aiding in downforce generation without compromising rear visibility.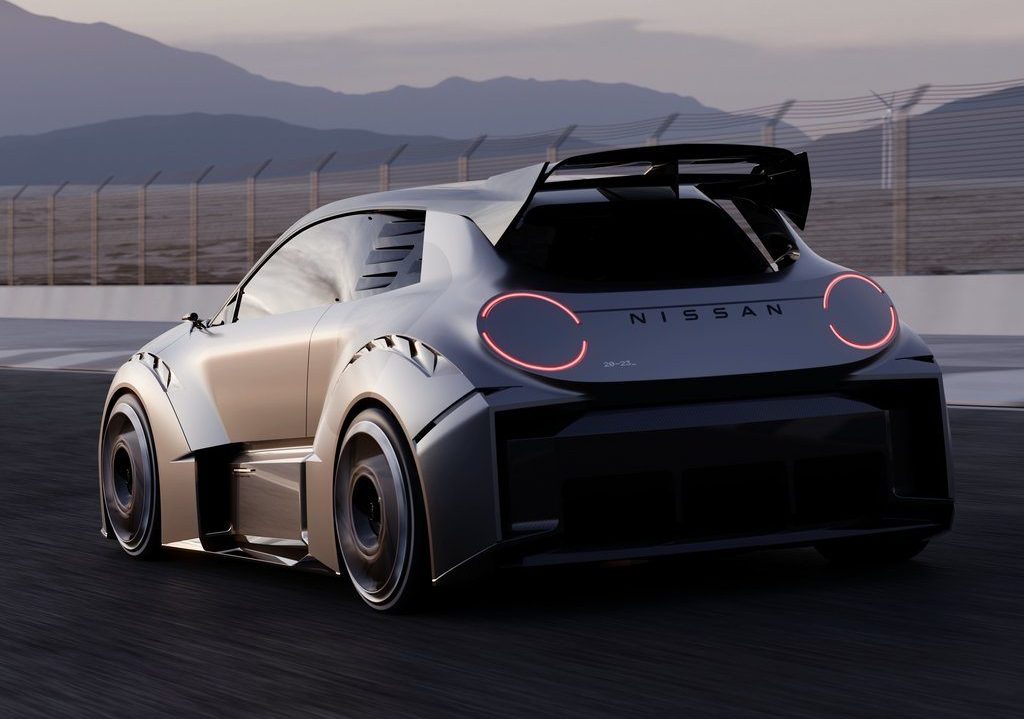 The exterior paint finish creates the illusion of being crafted from a single piece of metal, reflecting the gritty urban environment. The textured grey paint and the company number "23" featured on the rear quarters add to the car's distinct look.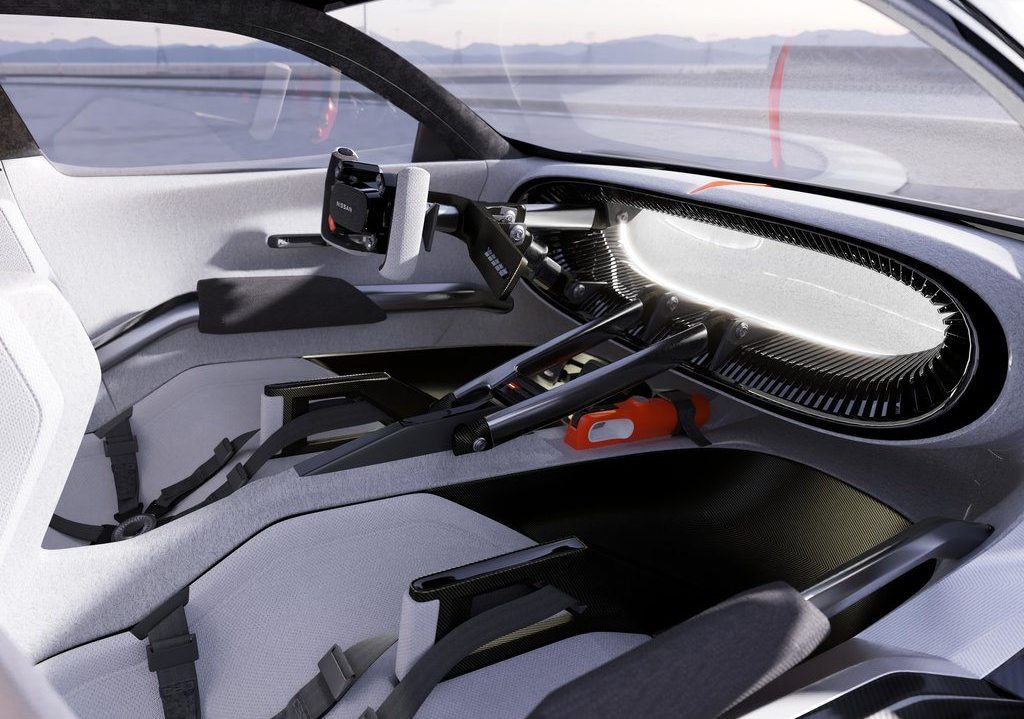 Although the Concept 20-23 is an exterior model only, the interior complements the sporty exterior. Entry is through scissor doors, and inside, deep bucket seats offer comfort and support, resembling racing car seats. The interior reflects a futuristic interpretation of a racing car's bare functionality, with minimal distractions and vital information displayed on screens.