In 2023, Honda celebrates the 50th anniversary of the Honda Civic, a significant milestone for the brand. Additionally, it marked 25 years since the introduction of Honda's iconic high-performance Type R model, which had made a lasting impact on enthusiasts and the automotive market.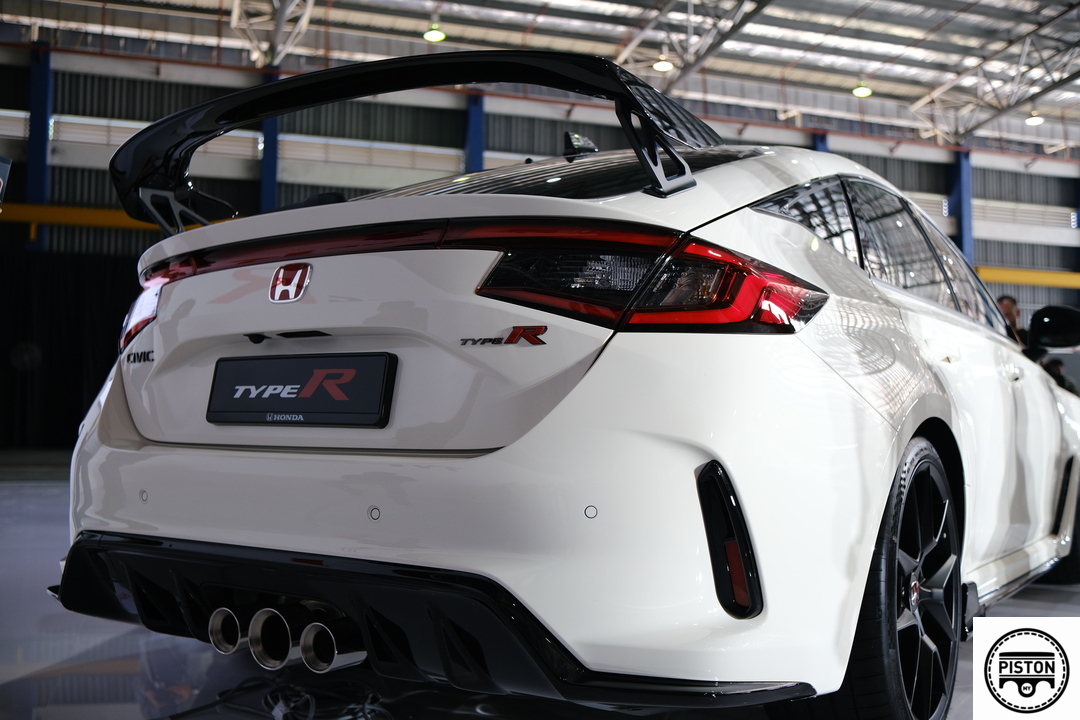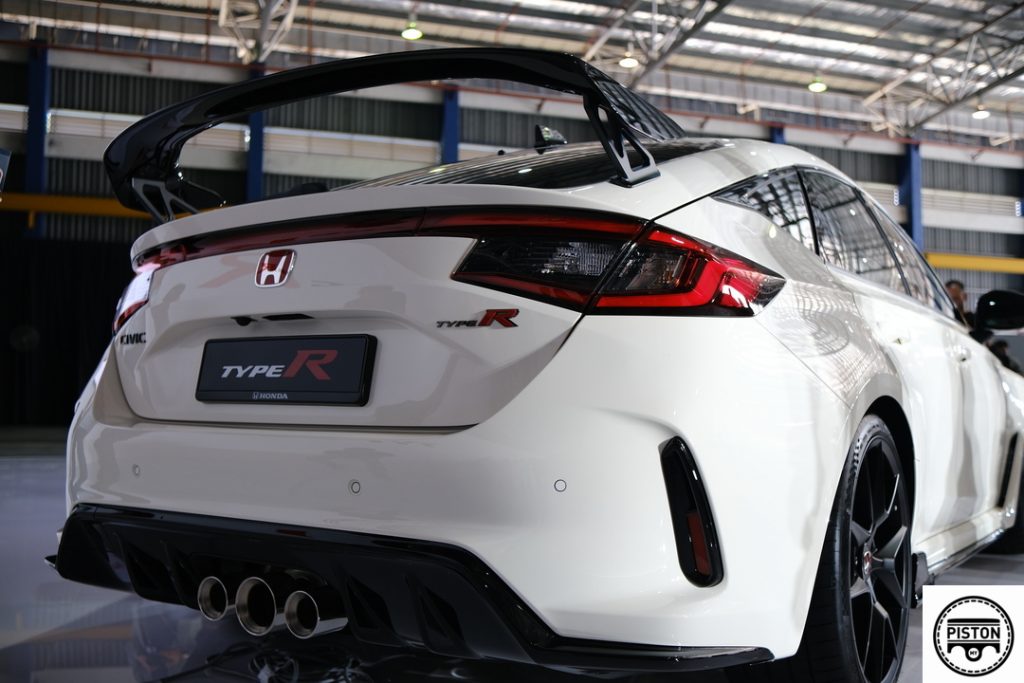 To commemorate this special year, Honda introduced the new Civic Type R in September 2022. This latest iteration was unveiled as the most powerful Type R model ever produced, showcasing Honda's dedication to performance and innovation.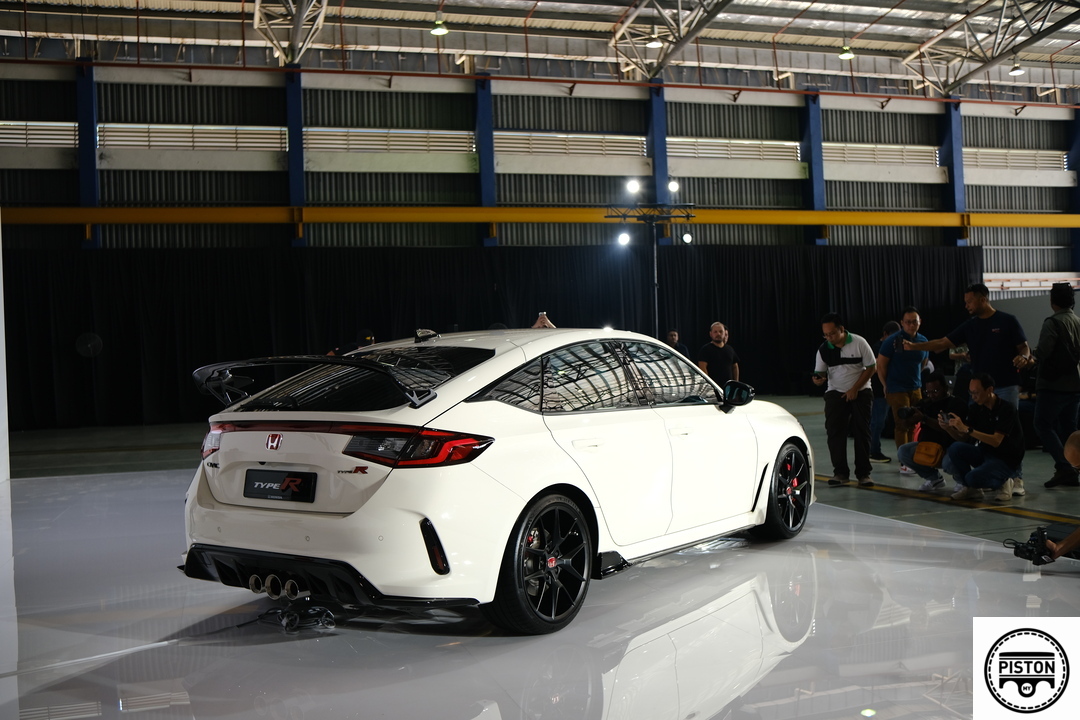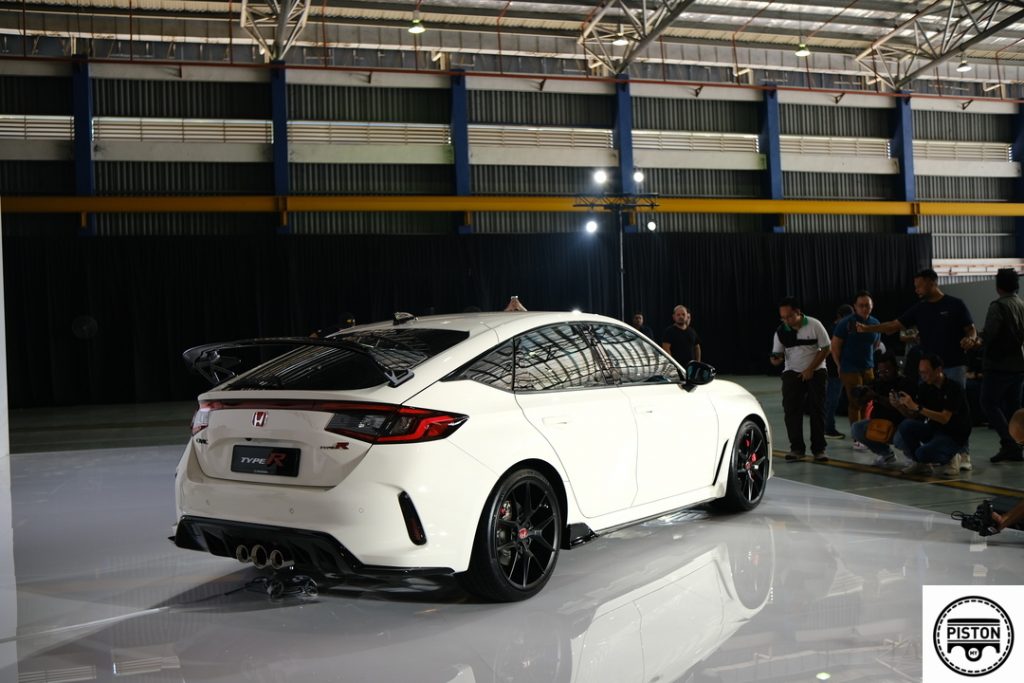 Honda Malaysia has finally introduced the new Type R into the Malaysian market. Building on the foundation of the 11th generation Civic hatchback, the new Civic Type R represented a significant leap forward. It incorporated advanced technologies inspired by motorsport, enabling it to surpass the performance capabilities of even the stripped-down, lightweight versions of the previous model.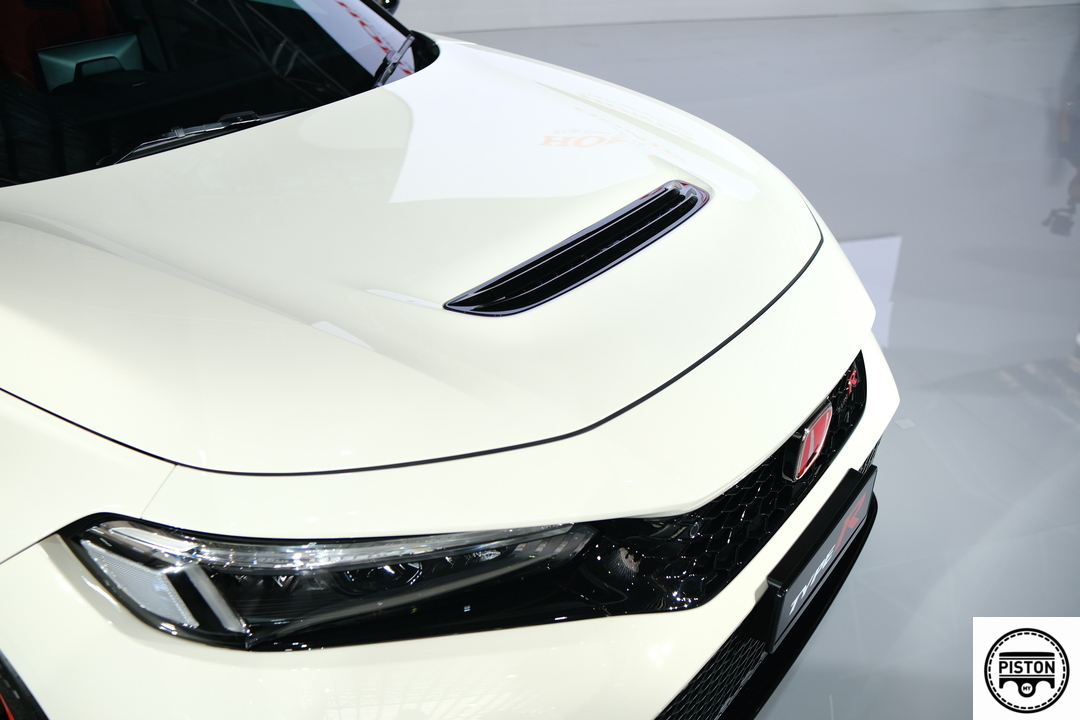 The exterior design of the new FL5 Civic Type R emphasizes unity and simplicity, showcasing uncluttered details on the front and rear bumpers. Integrated design features, like the rear doors and arches, have been specifically developed for the Type R, not only enhancing the aesthetics but also providing improved aerodynamic benefits.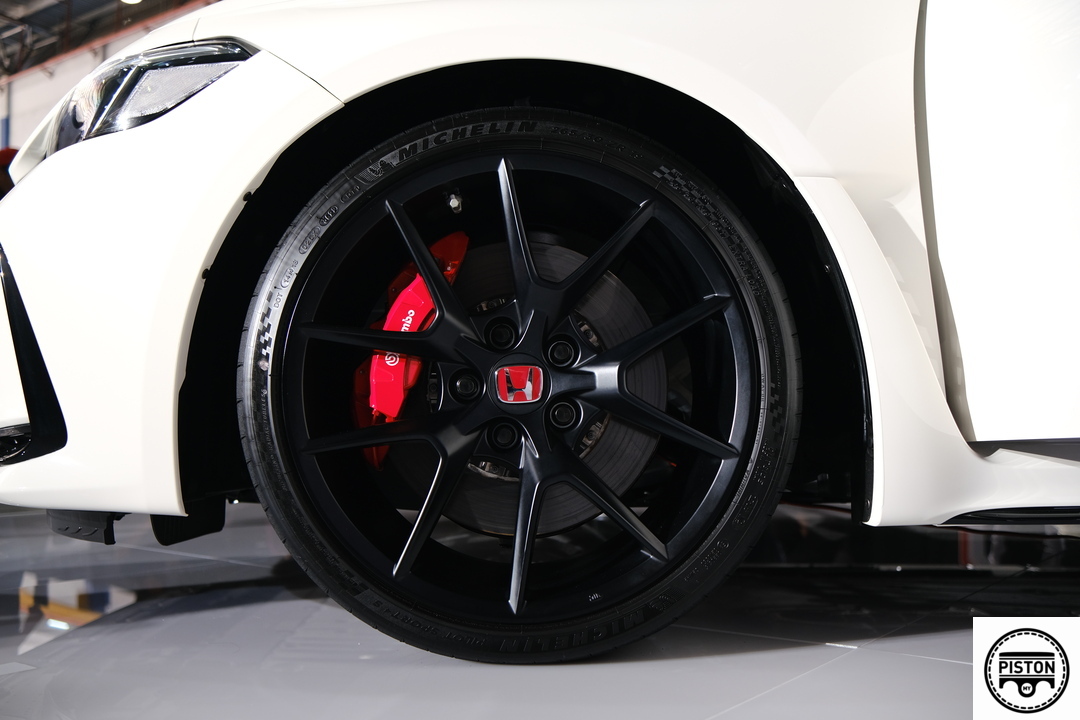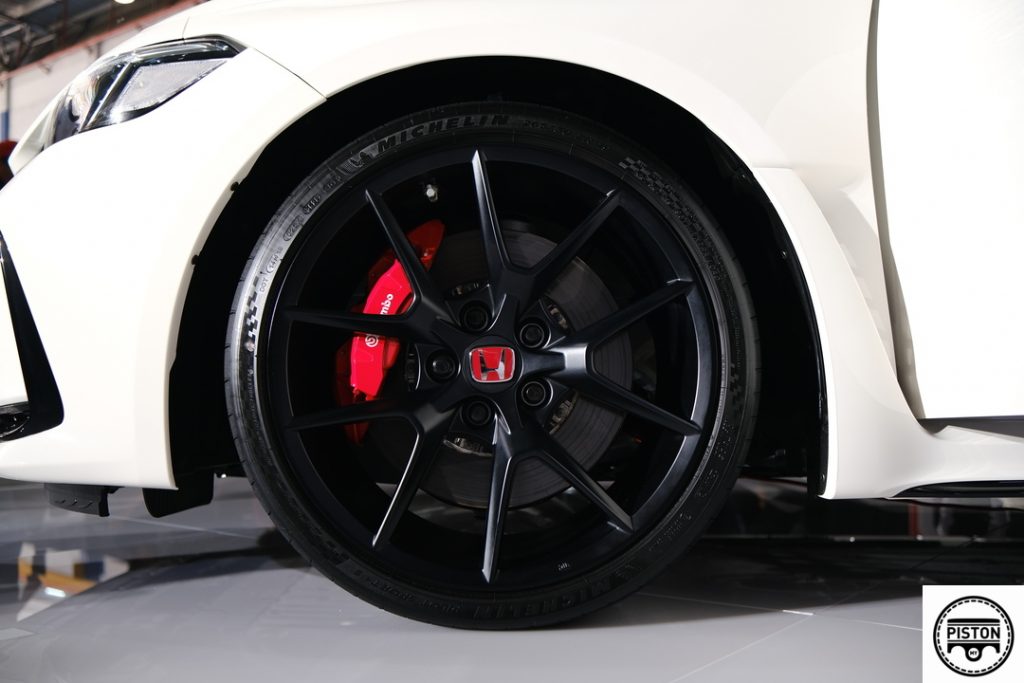 The Type R's design is optimised for aerodynamics, enhancing performance. The large lower grille, with a larger fan behind it, effectively channels airflow to the engine. This design is complemented by a subtle bonnet featuring a vent to further enhance airflow around the front end.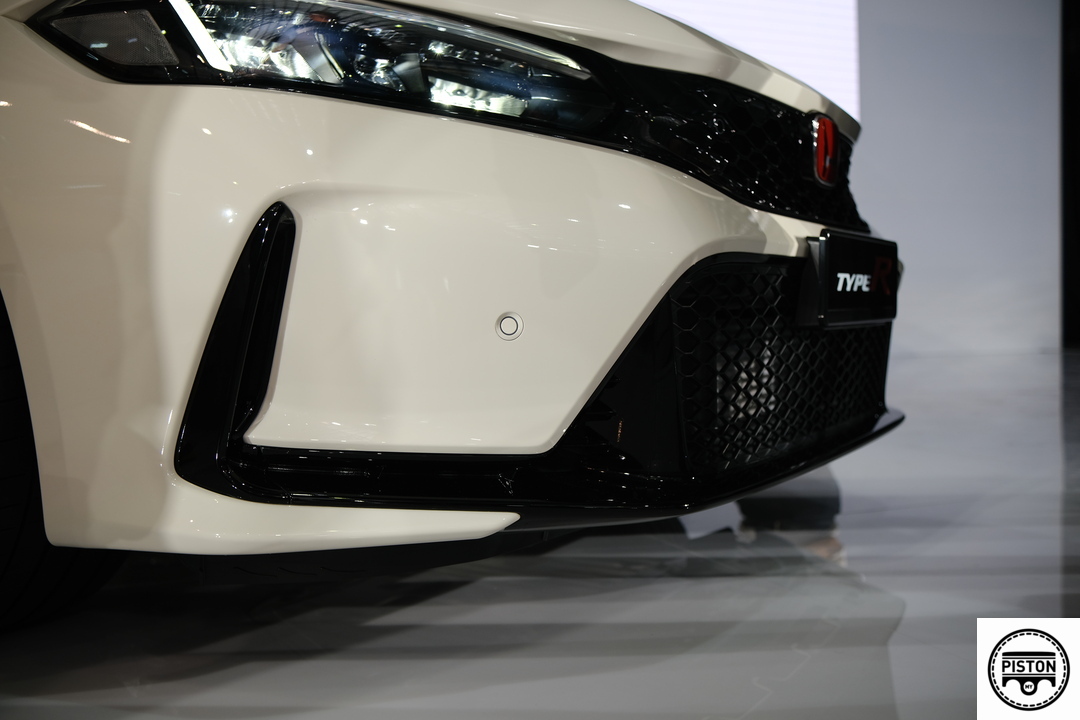 In addition, strategic design elements contribute to superior aerodynamics. Large aperture vents positioned behind the front wheels and a larger rear diffuser, seamlessly integrated into the under-floor and coordinated with the bodywork above, all play a role in maximising the aerodynamic efficiency of the car.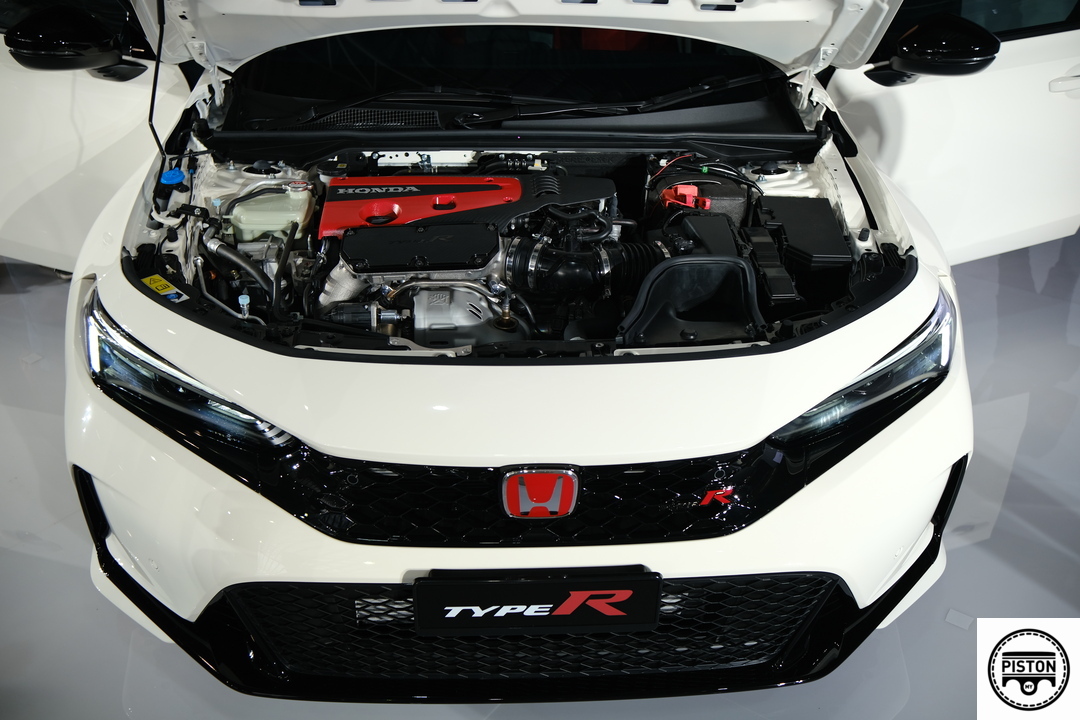 The Pilot Sport 4S tyres for the Type R were created by Honda and Michelin in partnership and have a 265/30 profile, making them 20 mm wider than earlier models. The "reverse rim" design of the 19-inch wheels these tyres are attached to efficiently reduce deformation on the inside of the wheel and improve the stability of the tyre contact patch, especially while under load.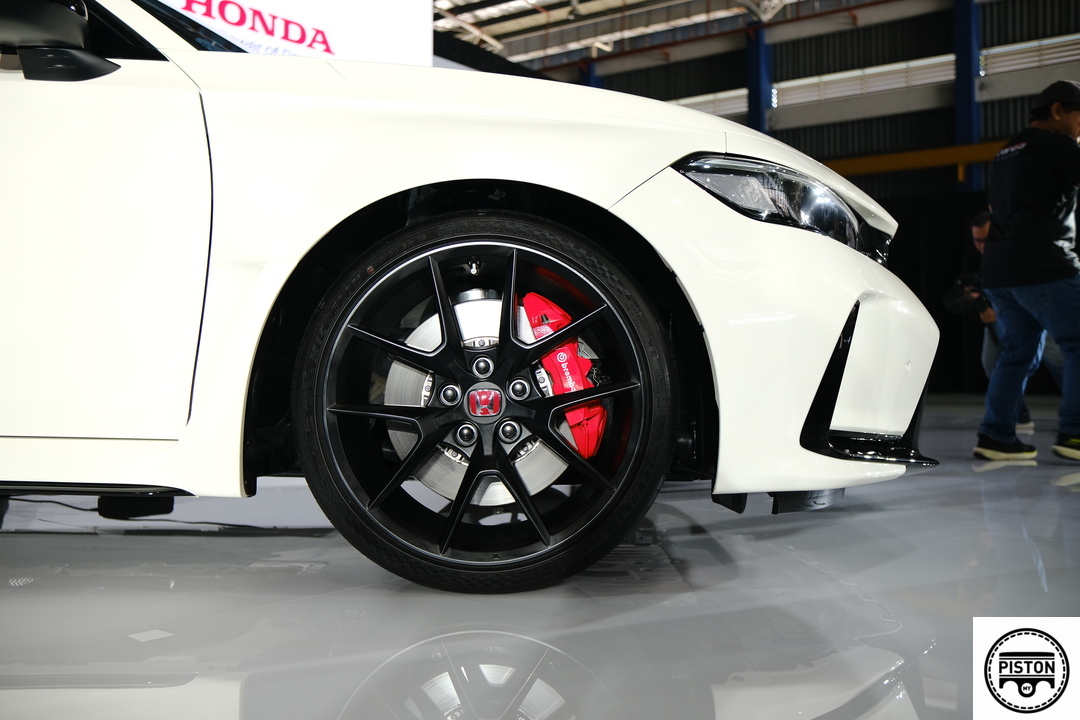 This set of wheels and tyres results in a 12.7mm larger rear track and a front track that is 25mm wider. The new model's body is 20mm longer and 15mm wider when the FL hatchback base and Type R-specific external design components are combined.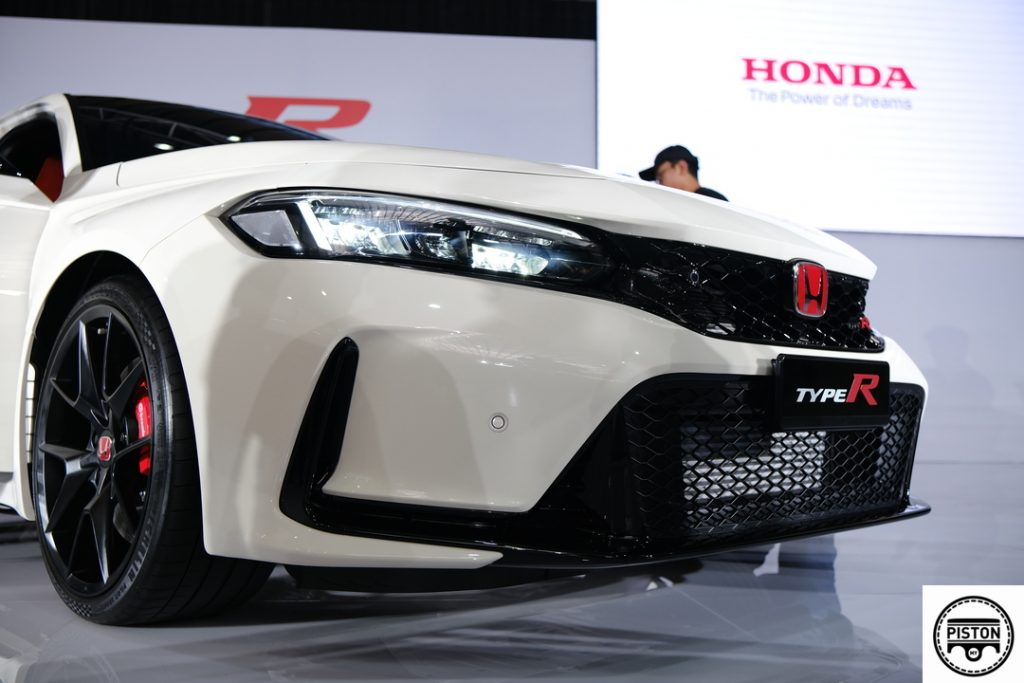 The Civic Type R flaunts a bold rear spoiler design, not only enhancing downforce but also minimizing air resistance due to its rearward angulation. The spoiler is mounted lower and wider compared to the previous model, providing a sleeker roofline and a broader stance. Reinforced by new aluminium die-cast mounts, this rear wing is a notable aerodynamic feature.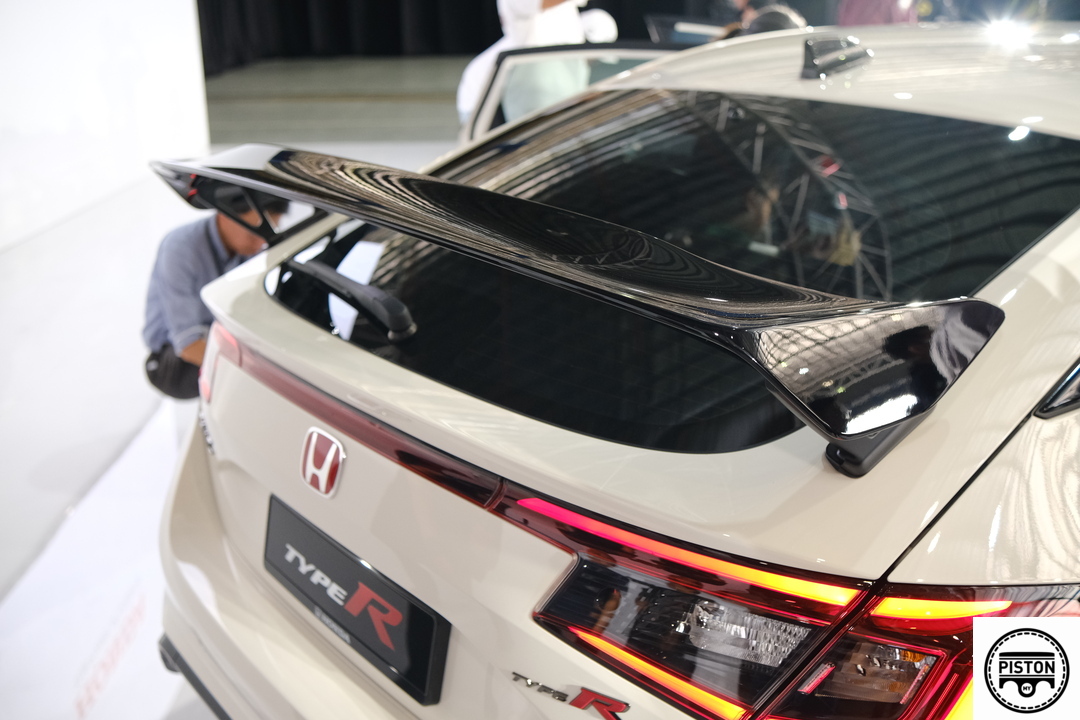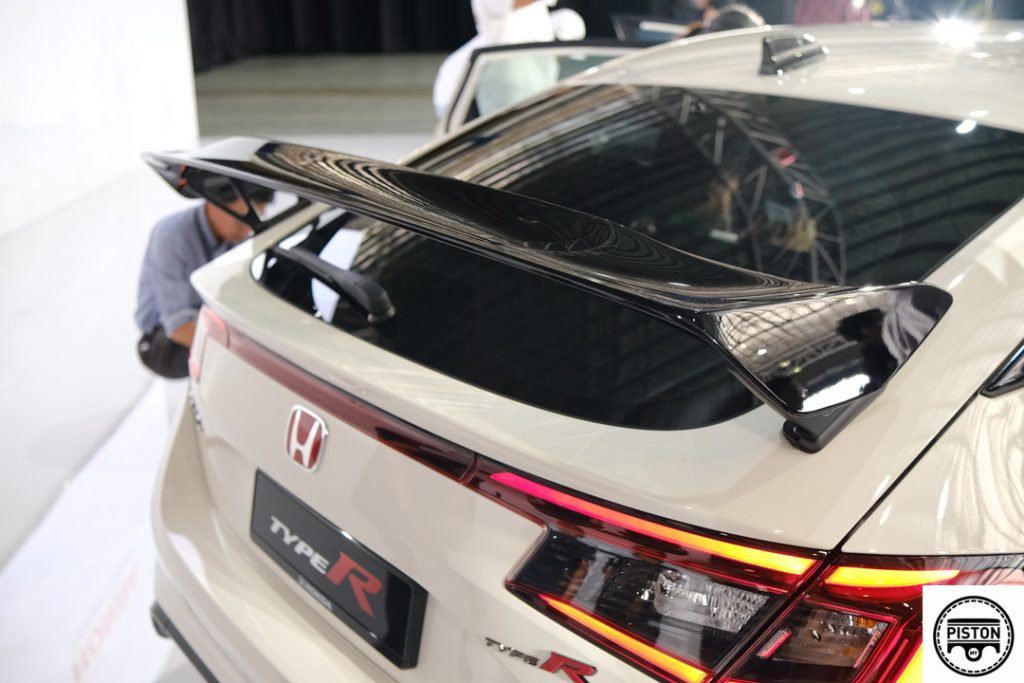 Beneath the vented aluminium bonnet lies a potent version of Honda's K20C1 engine. Key performance metrics like horsepower, torque, and responsiveness have been elevated through a redesigned turbocharger, heightened air intake flow rate, and an upgraded exhaust system boasting a straight-through design and an active exhaust valve. Optimisations in the turbocharger's turbine wheel blades, size, shape, and intake charge flow path enable efficient pressure generation in a broader range. These enhancements collectively contribute to an impressive powertrain.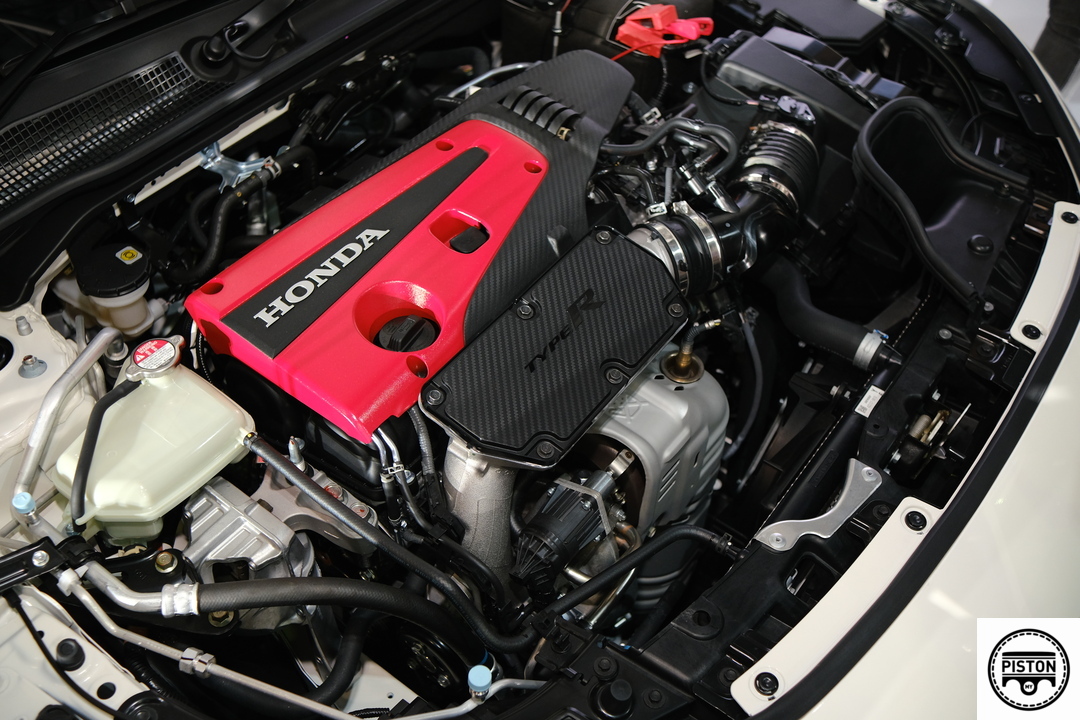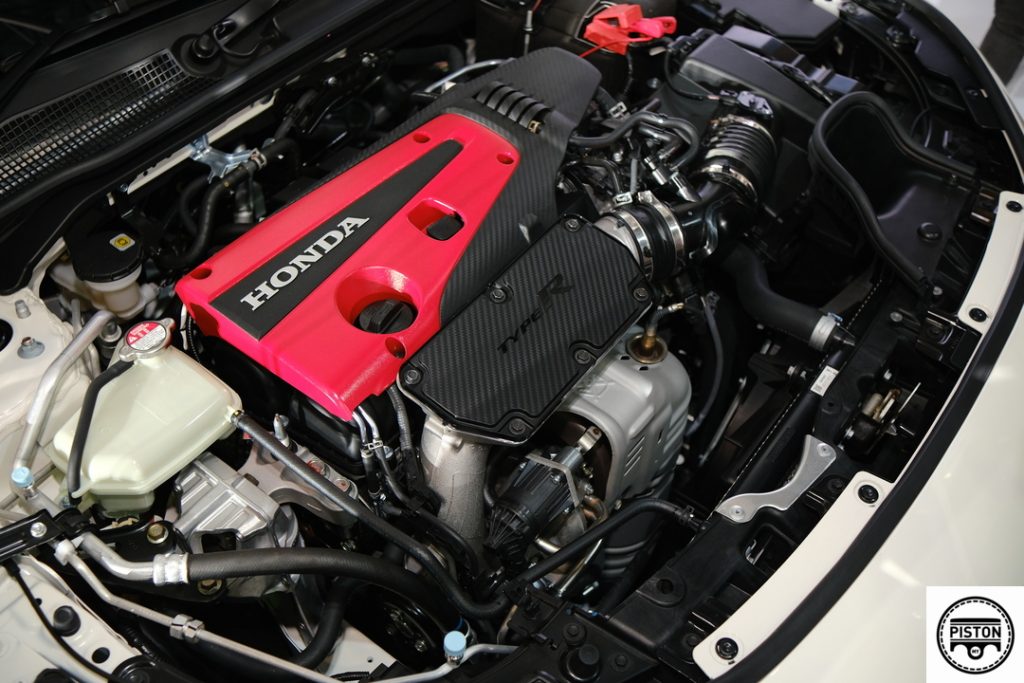 A considerable update has been made to the turbocharged 2-litre 4-cylinder DOHC VTEC engine, which now produces an astounding 319PS at 6,500 rpm and a hefty 420Nm between 2,600 and 4,000 rpm. The Type R is now firmly established as one of the most powerful cars in its class thanks to this improvement.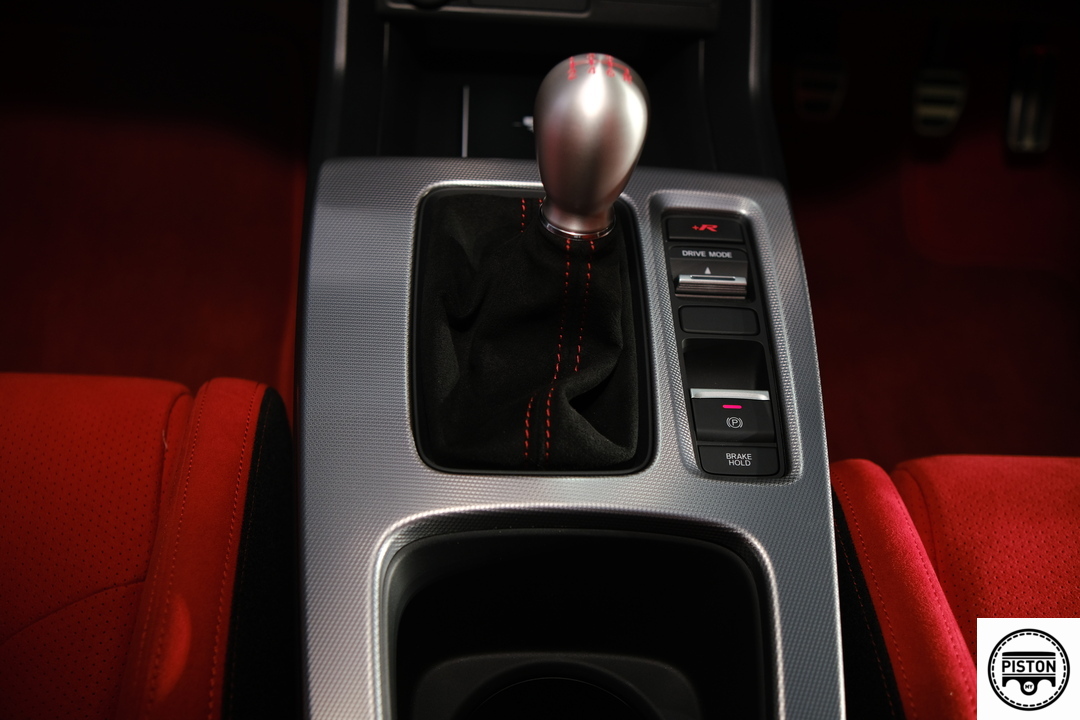 A crisp and exciting 6-speed manual gearbox is included with the Type R. It should be noted that this gearbox has been improved, with a lighter flywheel and a new rev-match mechanism. The rev-matching technology, which is beautifully timed with downshifts, aids in corner entrance stability.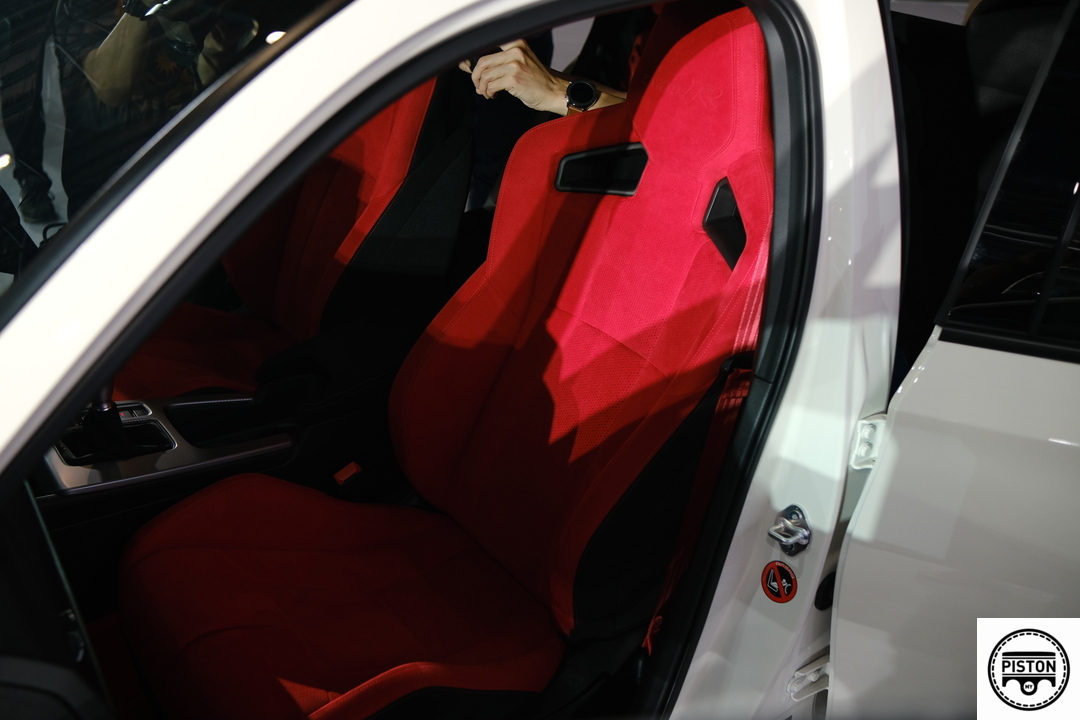 Hyper-precise gear changes are made possible by the gearbox's fortification with high-strength parts, such as a high-rigidity lever and an improved shift gate layout. A typical helical-type limited-slip differential also effectively transmits the engine's power to the road, improving overall performance.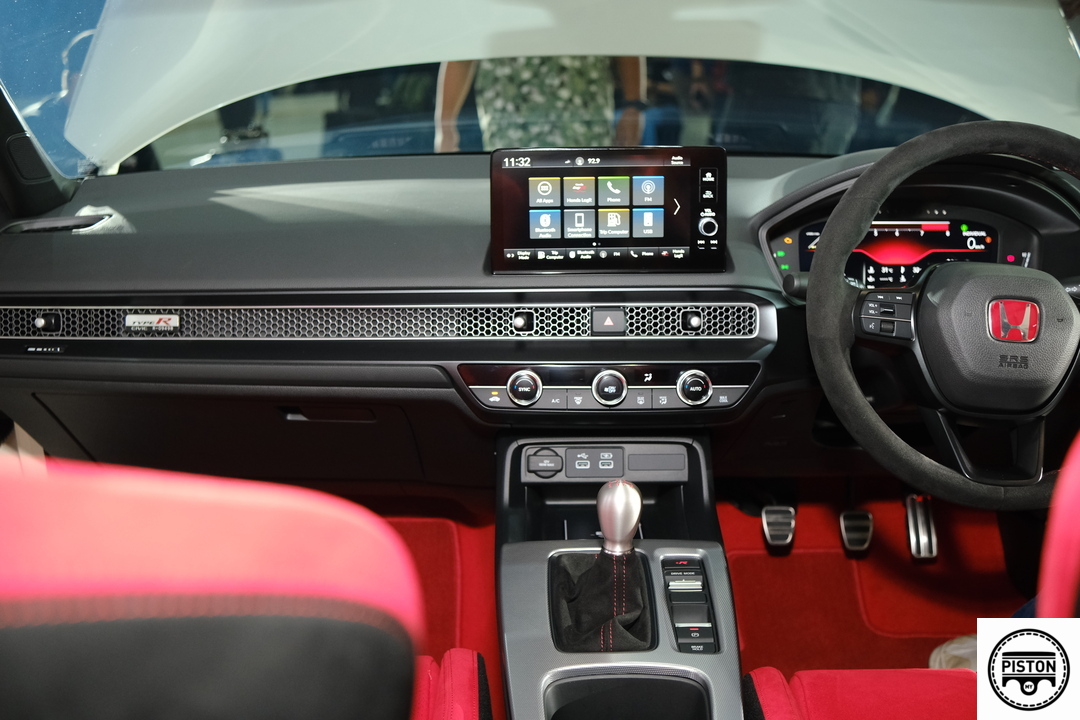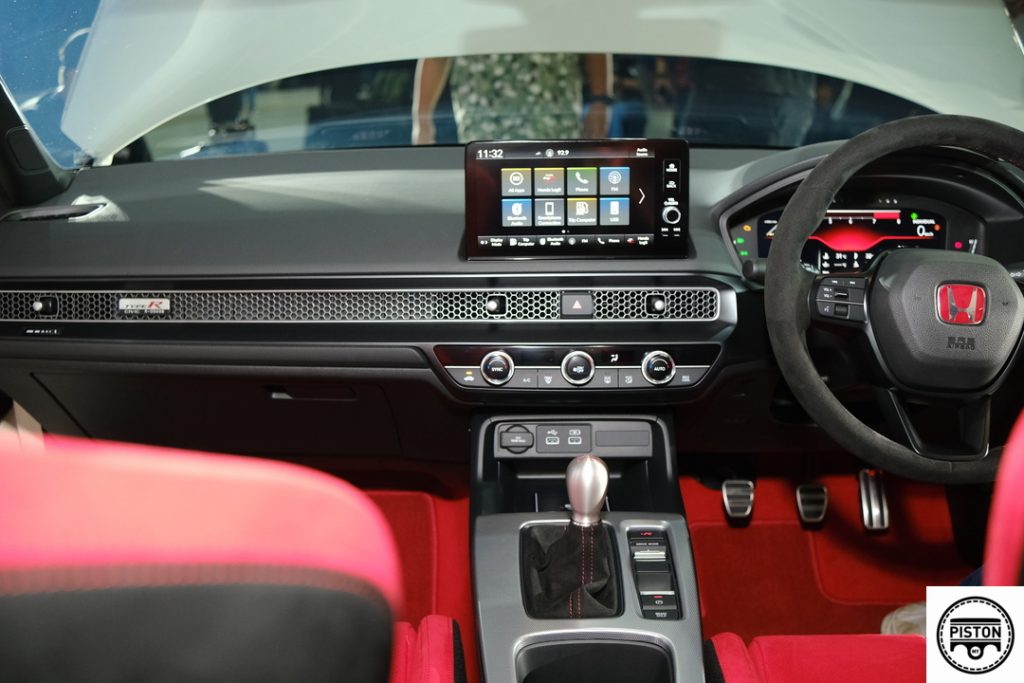 The Type R provides a dynamic driving experience through selectable performance modes that allow the driver to tailor the car's behaviour according to their preferences. These modes encompass engine, steering, suspension, and engine sound settings. The available pre-set modes include Comfort, Sport, and +R. In addition to these, a new 'Individual Mode' has been introduced, granting the driver the ability to customise various driving parameters to achieve a personalised and optimal driving experience.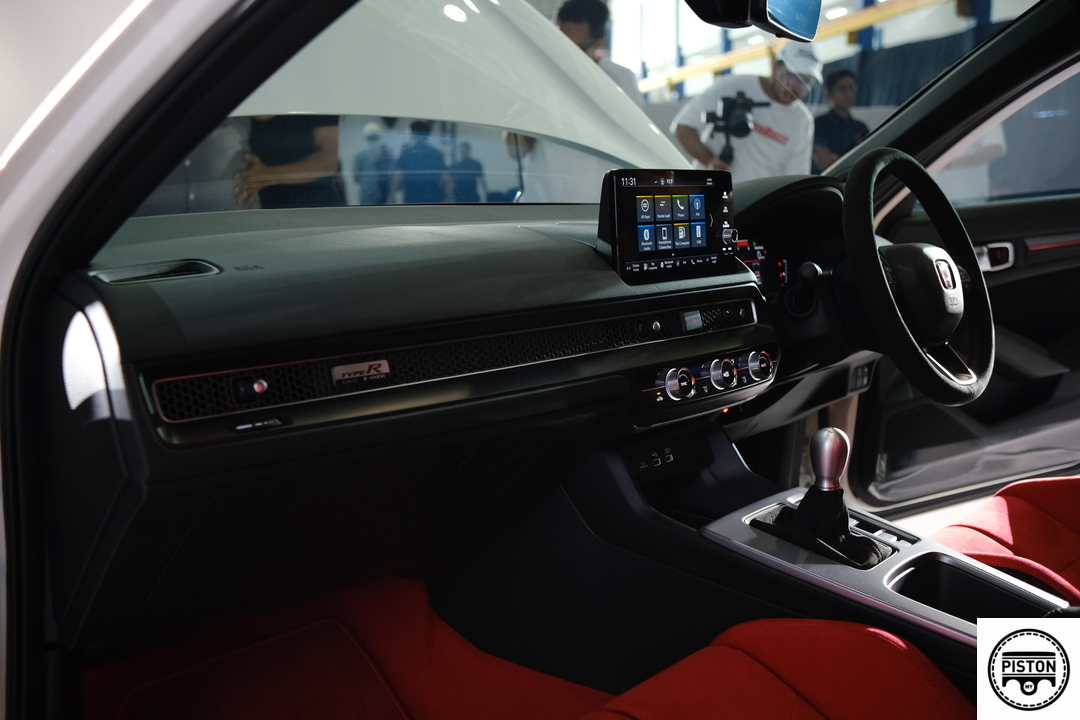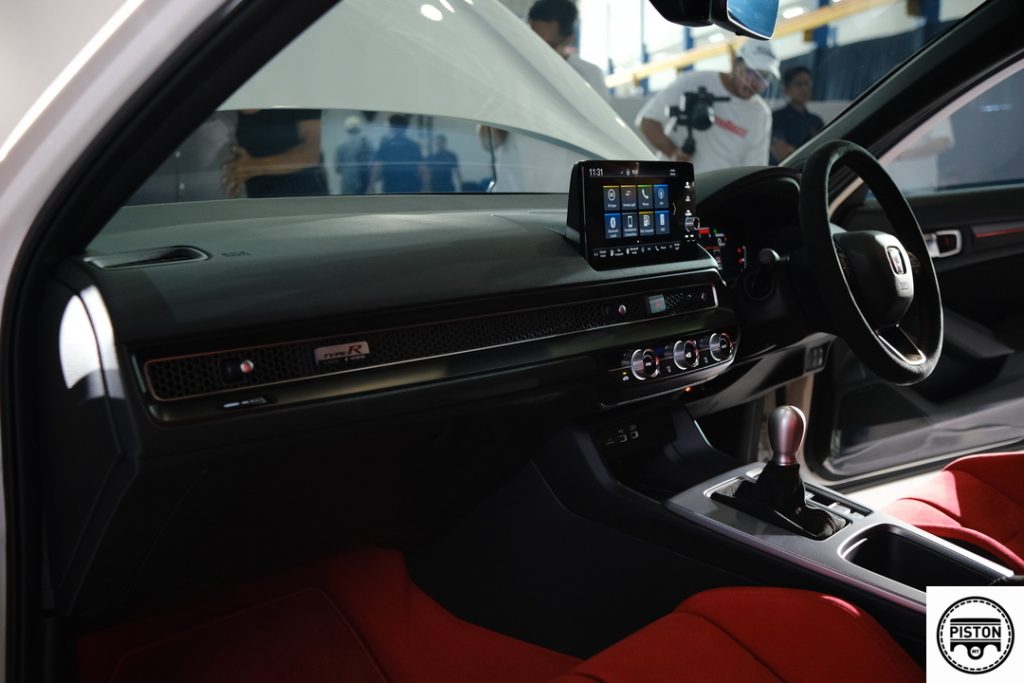 The cabin is aesthetically pleasing and has been built with performance in mind. Along with the recognisable red seats, carpet, and trim, it also has a newly designed aluminium shift knob and a serialised Type R plate on the dashboard as distinguishing elements.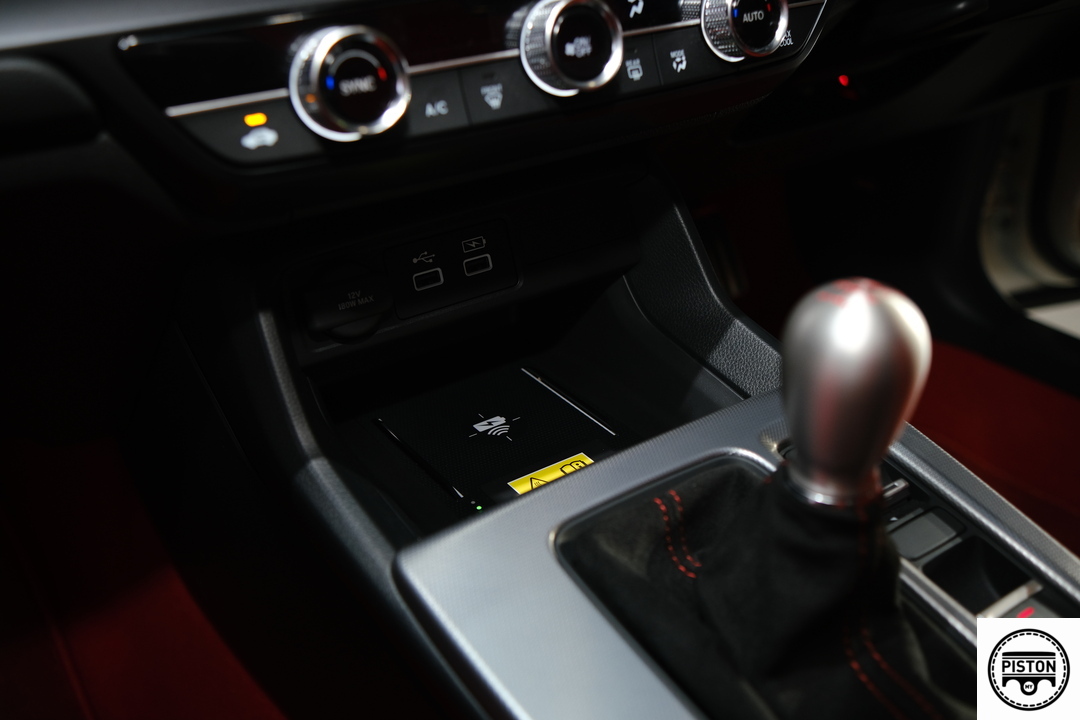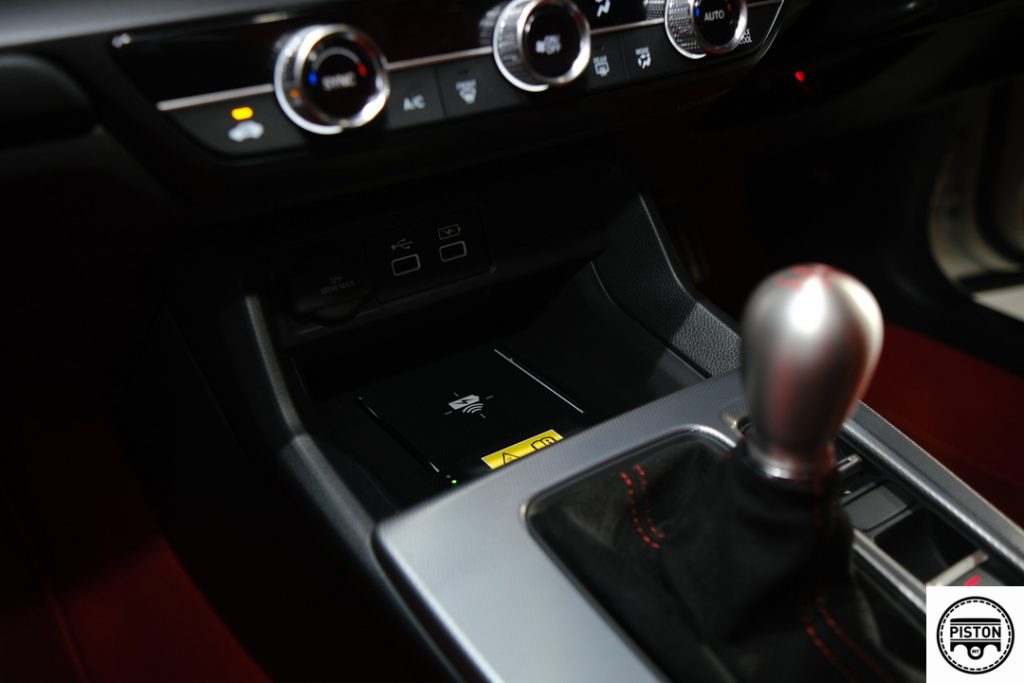 The cockpit was designed with performance driving in mind, and it has a new digital instrument cluster with crisp, easy-to-read visuals and a variety of display settings. It is notable for having a large tachometer, a display for the gear position, and a multi-information display.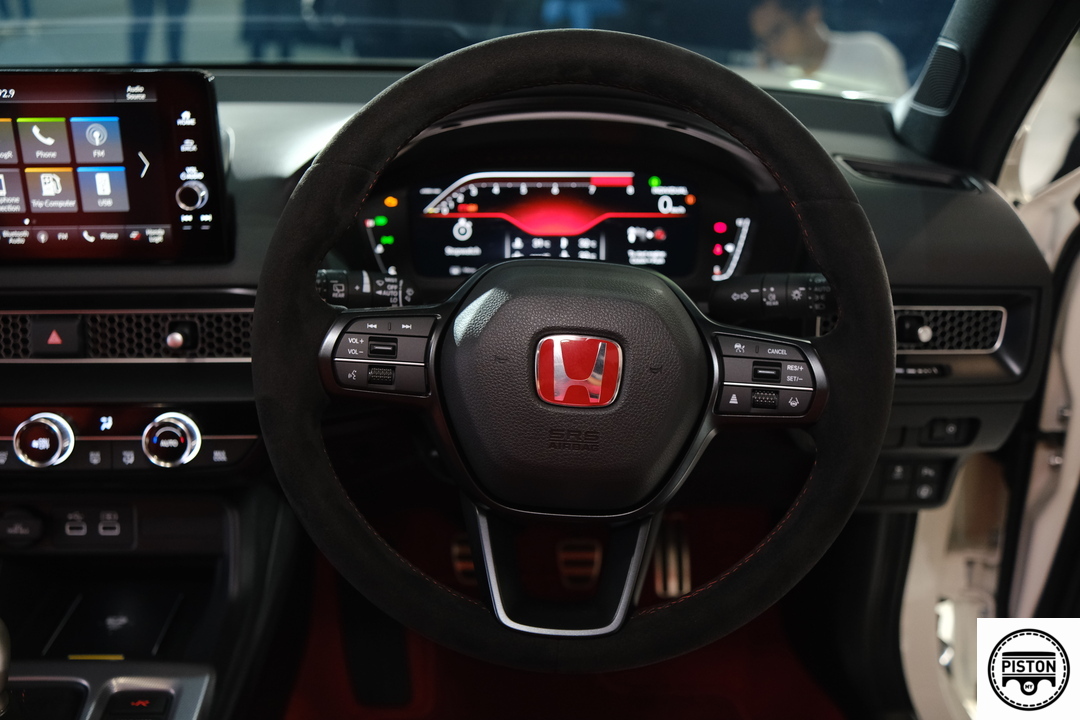 The engine rpm and gear position are put at the top of a second new metre that is only available in Type R's +R mode, giving the driver immediate access to the information they need. During performance driving, an illuminated rev indicator with a racing theme is situated above the gauge cluster to offer the driver a rapid indication of engine rpm.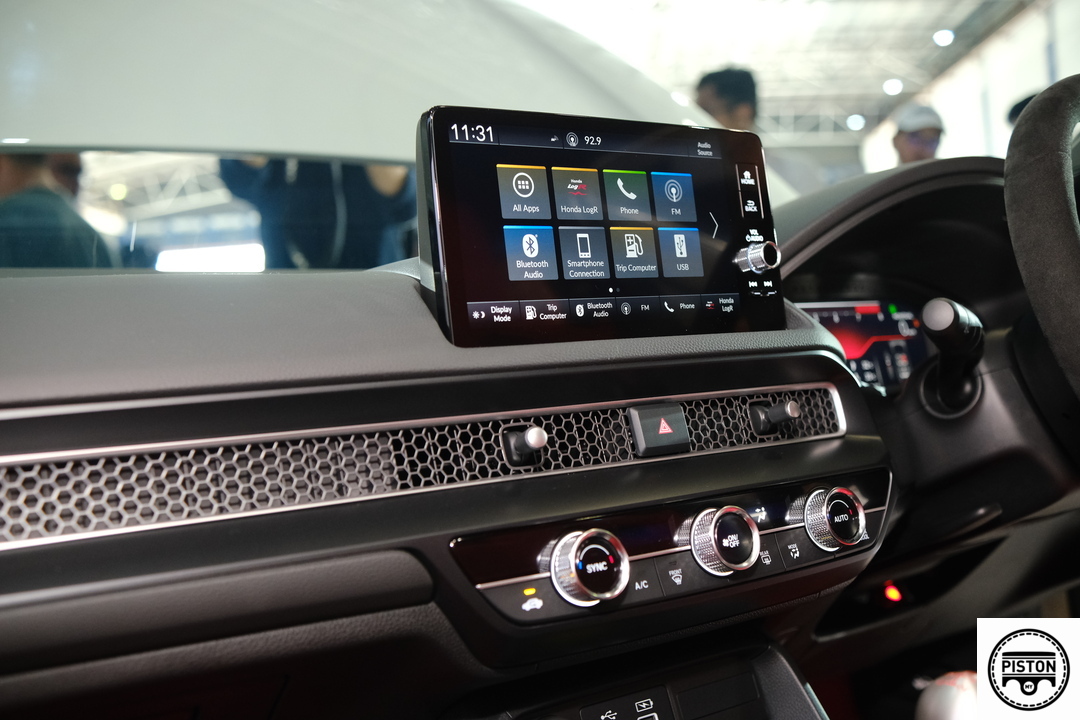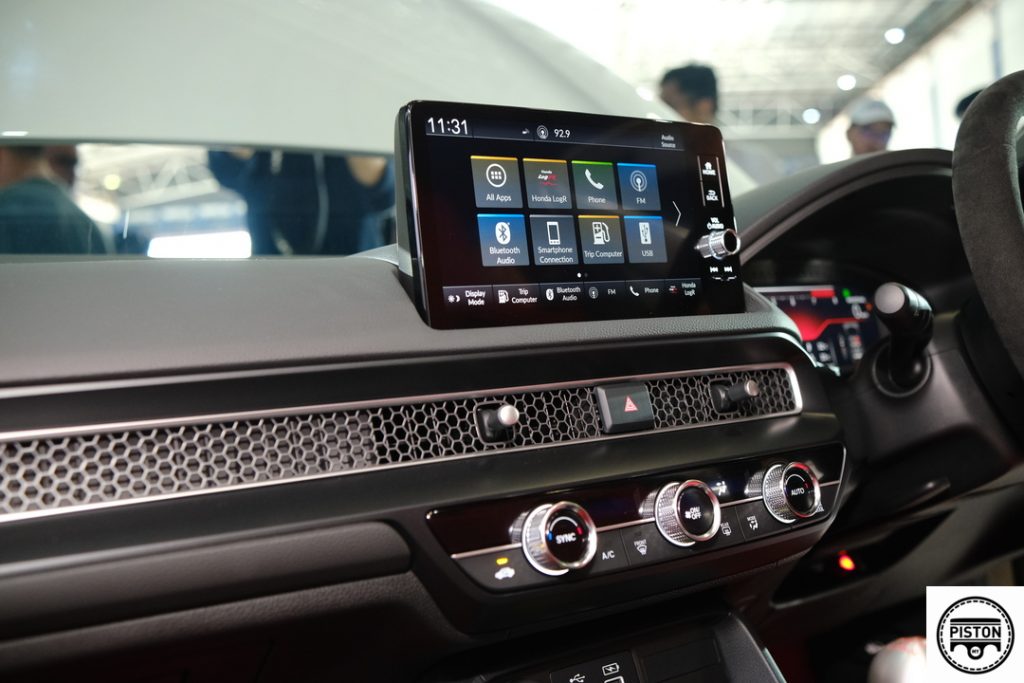 A new 9-inch Colour Touchscreen, the biggest touchscreen ever in a Type R, with wireless Apple CarPlay and Android Auto compatibility, is just one example of how technology has been thoughtfully incorporated into the redesigned cabin with an emphasis on the driver.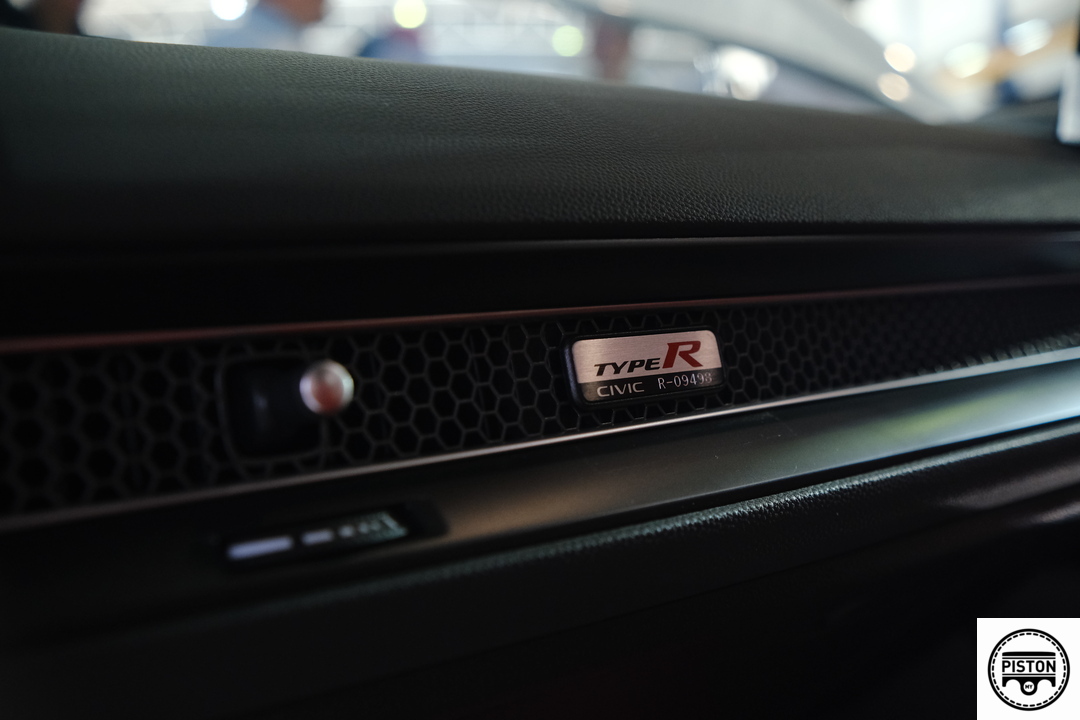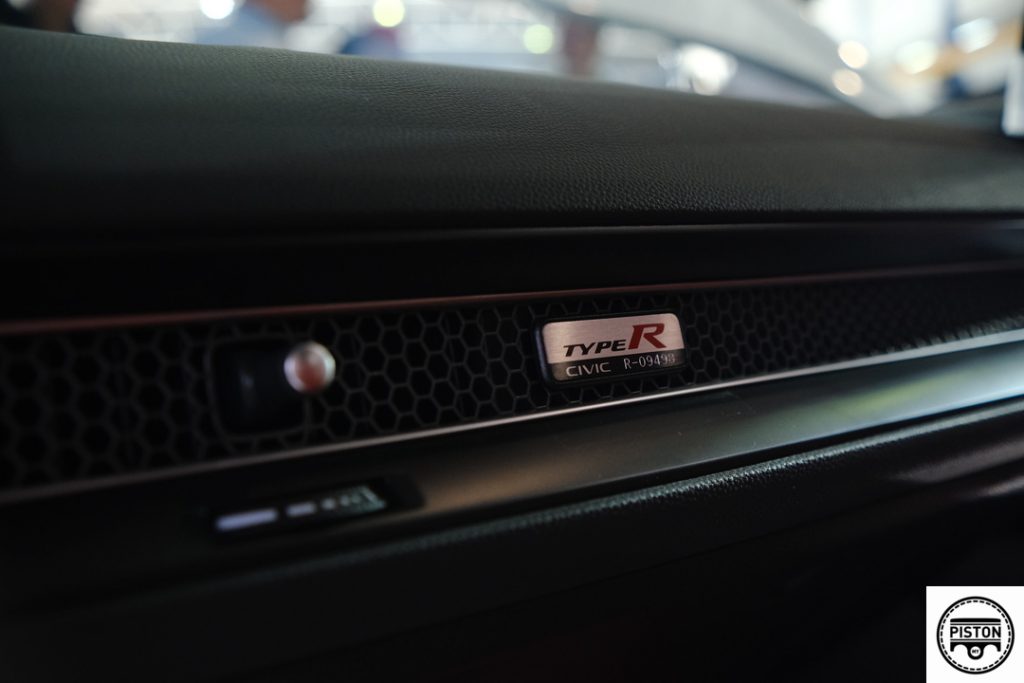 Additionally standard are a Bose Centrepoint premium sound system that was specifically designed for the Civic's interior and wireless charging that is Qi compliant.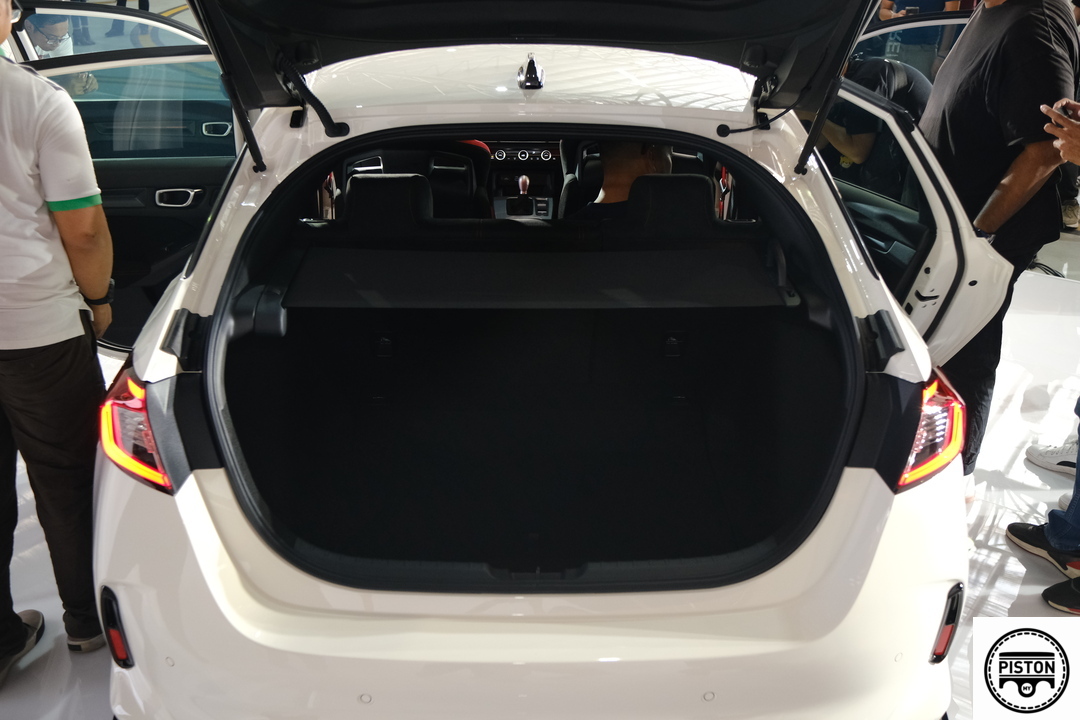 A newly improved Honda LogR Performance Datalogger that is exclusive to the Type R combines the onboard computer and sensors of the car with a new built-in vehicle app, eliminating the need for a smartphone. When driving on a track or other closed courses, this aids drivers in monitoring and recording a number of performance metrics in real-time.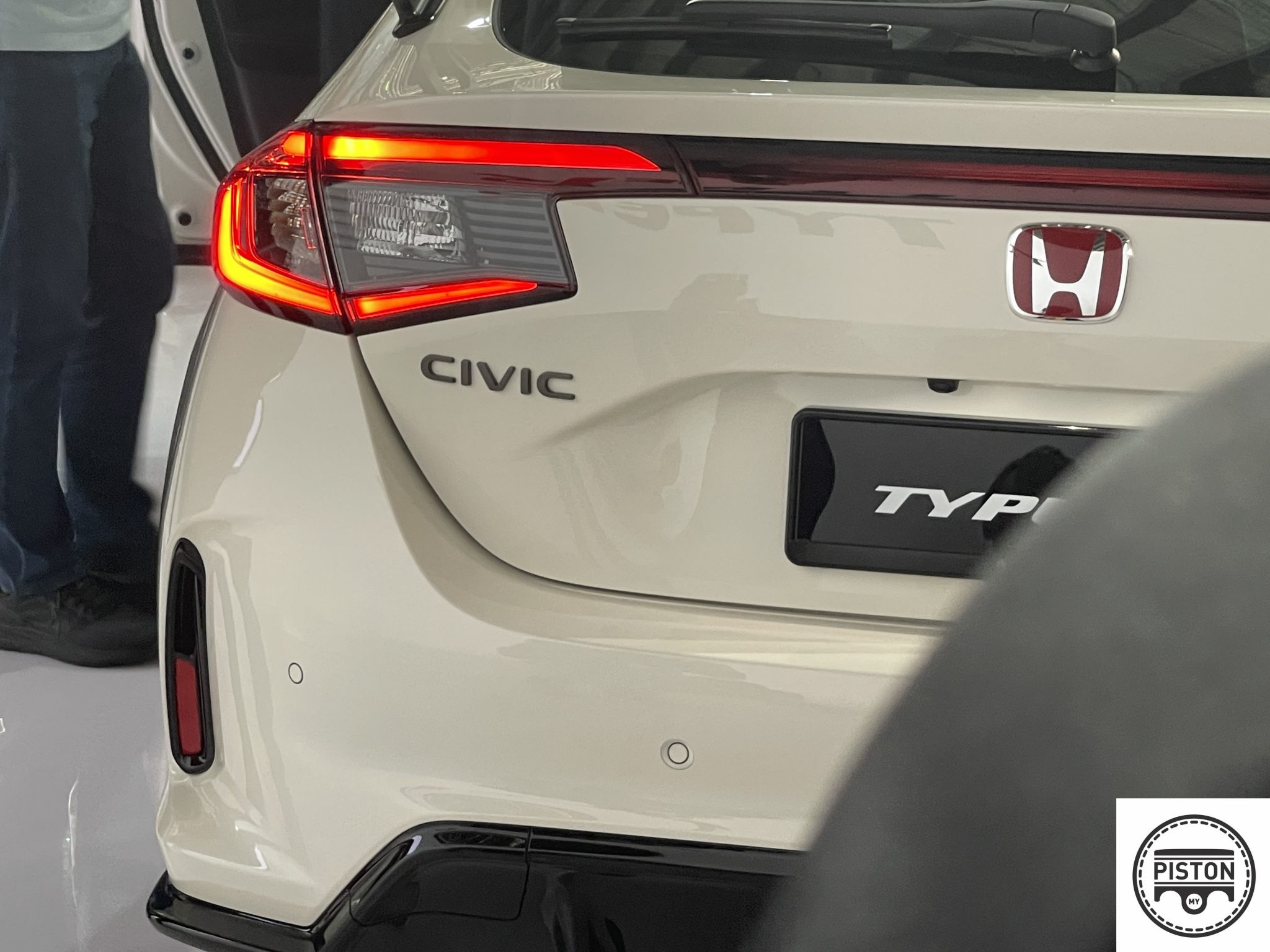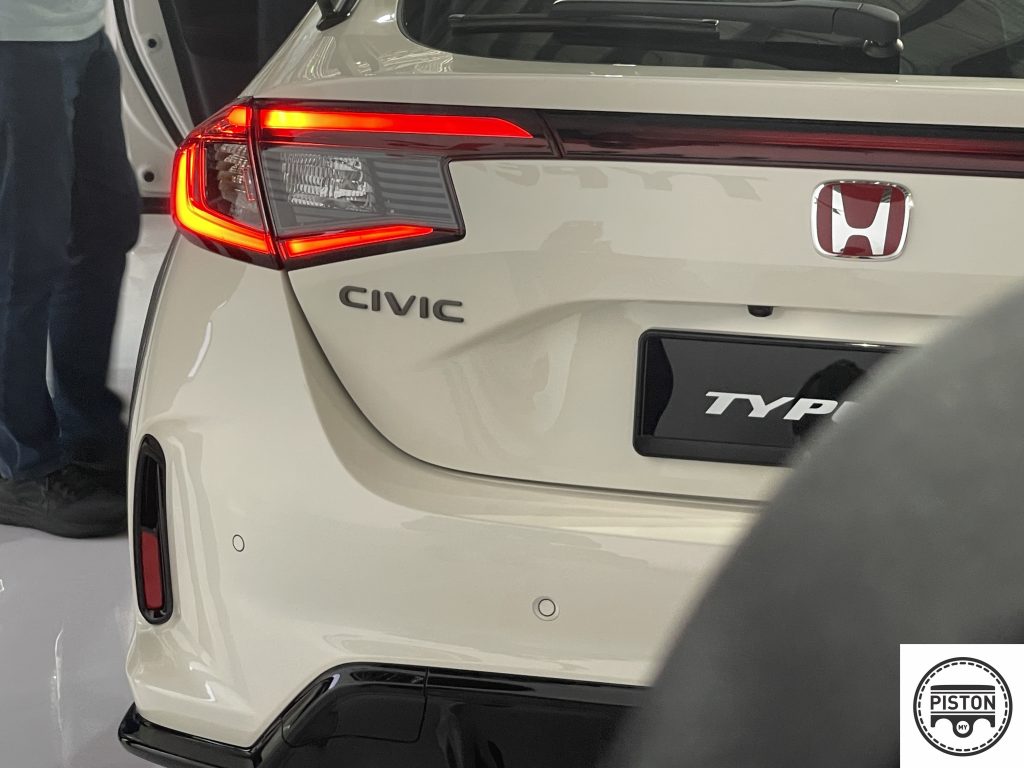 Because to the narrower pillars, repositioned side mirrors, and lower bonnet, the driver is seated more comfortably and with better visibility than before in a new, lighter, body-stabilizing performance seat. On the track and during extended journeys, the front sports seats' lightweight, firmly bolstered design and suede-effect material provide great support and comfort.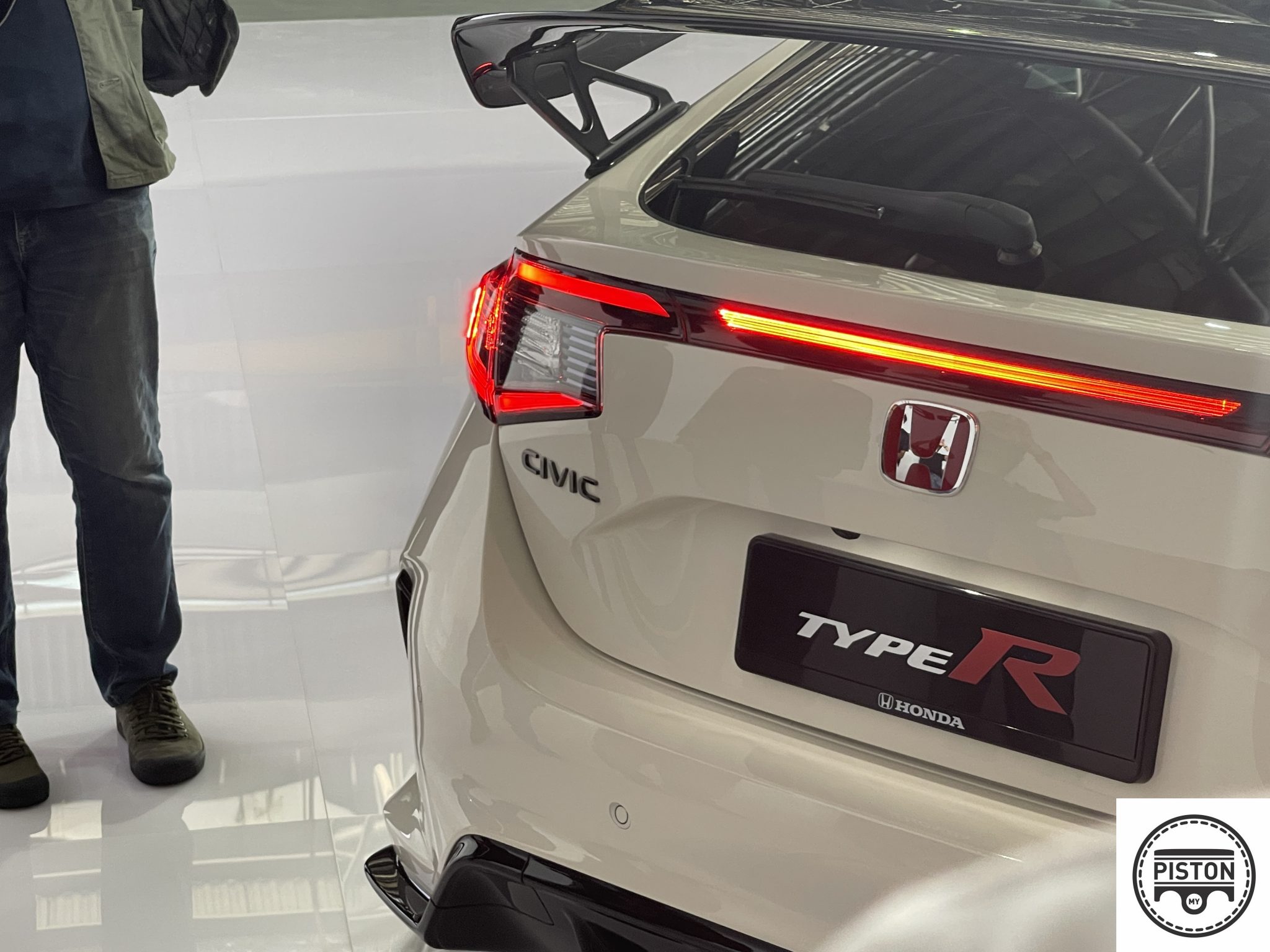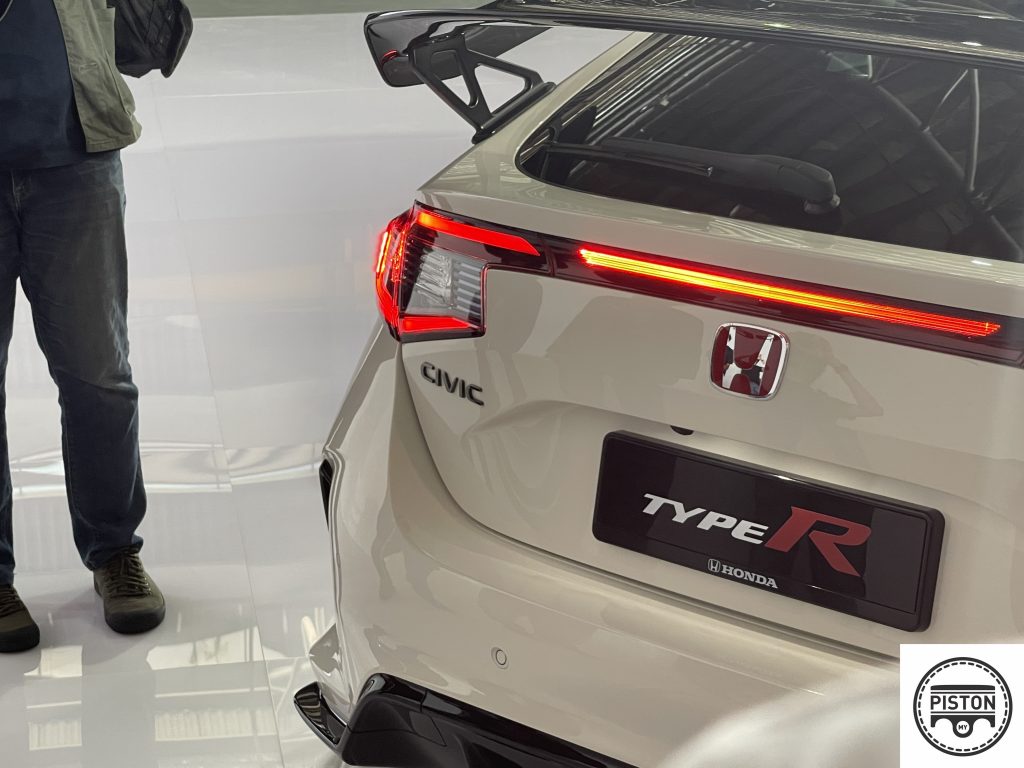 The most powerful car sold by Honda Malaysia is priced at RM399,900 and for 2023, there will only be 19 units available for booking. The Type R will only come in Championship White and the lucky 19 Type R owners for 2023 will be announced by Honda Malaysia.