Yes, you read that headline right. In January 2018 alone, Perodua recorded 17,900 sales, its second highest-ever monthly market share of above 40%, against a total industry volume (TIV) of 43,930 units (Perodua recorded its highest ever monthly sales in August 2016 at 40.5%. Source: Carlist)
In January, all Perodua models retained their lead in their respective vehicle segments in Malaysia, with 9,029 Myvis, 4,085 Axias, 2,776 Bezzas and 1,803 Alzas sold.
"While we defer to the Malaysian Automotive Association (MAA)'s numbers, we are cautiously optimistic that for January 2018, our monthly market share is the highest ever in our history. This was spurred by deliveries of the new Myvi, as well as continued strong demand for our other models," said Perodua President and Chief Executive Officer Datuk (Dr) Aminar Rashid Salleh at the company's Chinese New Year Luncheon with the media and business partners here today.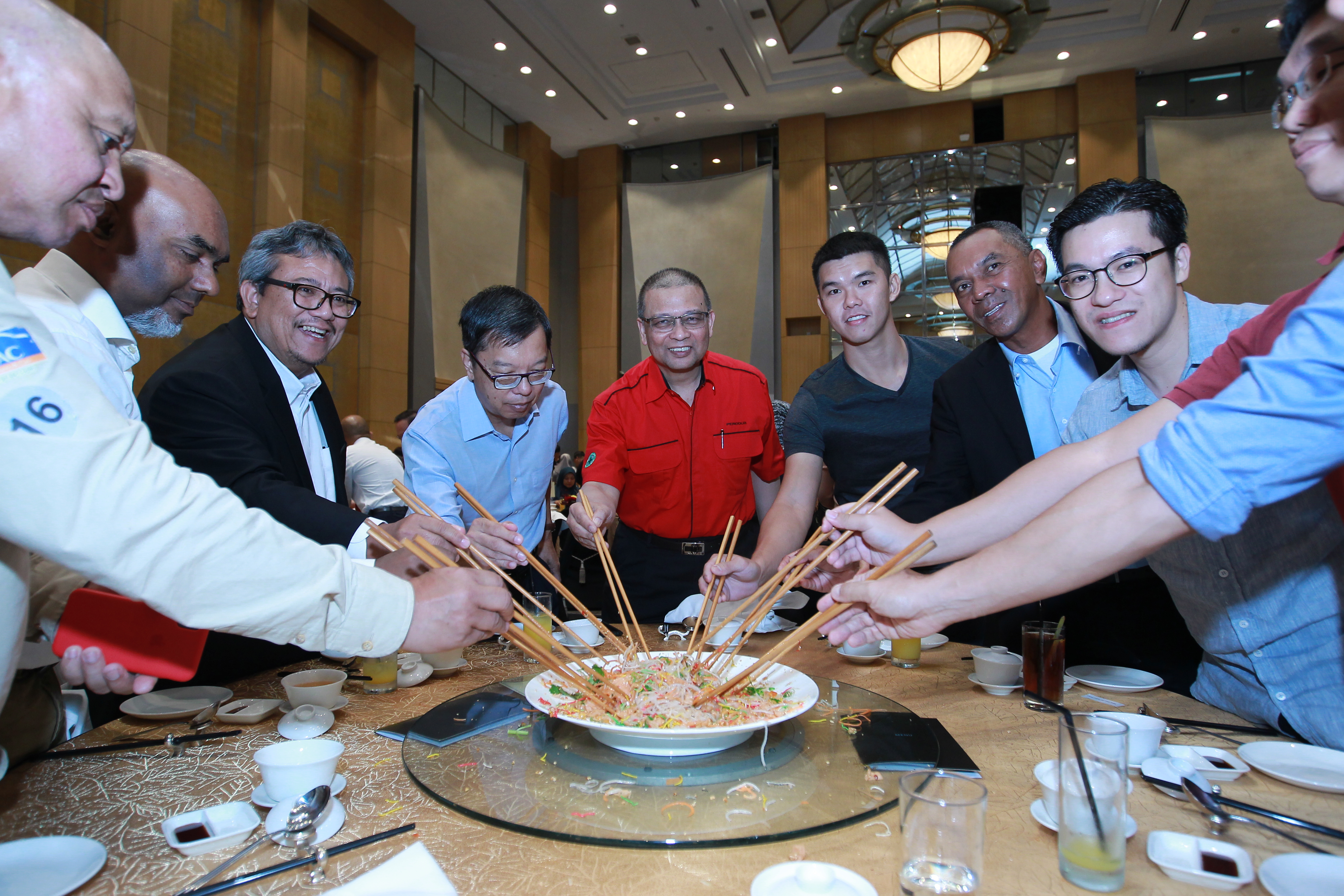 "The new Myvi has racked up over 48,000 bookings to date, the 18,000th unit of which today we proudly deliver to Mr Wong Wai Cheng of Negeri Sembilan. We would also like to add that close to 20,000 units of the new Myvi have been delivered to date. Overall, over a million Myvis have been registered in Malaysia since 2005. This performance has been a great boost to the Malaysian automotive ecosystem as the better-than-expected demand for our latest offering as well as our current model line-up have resulted in better demand for local parts," he added.
Aminar also said that Perodua is looking to purchase more than RM5 billion in components and parts this year from mainly local vendors. This will further contribute towards the growth of the Malaysian economy. All Perodua models have over 90% local content.
"To all Malaysians, we simply cannot thank you enough for your love and support for our humble hatchback through all these years. Your recognition spurs us on to work harder on bettering our products and services, because as always, You Matter Most," he said.
"To those who have placed orders for the new Myvi and have yet to receive their cars, we sincerely apologise for the wait. Rest assured that we are ramping up production to get the cars to you as quickly as we can. The Perodua Manufacturing Sdn Bhd plant will continue to work overtime until demand stabilises," he continued.
Mr Wong, 25, was all smiles as Perodua Sales Sdn Bhd Managing Director Dato' Dr Zahari Husin handed him the keys to his brand-new Lava Red Myvi 1.5 Advance.
"I am over the moon to be taking delivery of my new car. The minute I laid eyes on the new Myvi and saw how many sophisticated features I was getting for the price, I knew it was the vehicle for me," said Mr Wong. "I'm always on the go. The Myvi's compact dimensions make it very easy to park and manoeuvre, but it's also very spacious inside. With six airbags and Advanced Safety Assist, I am well protected, and the built-in toll card reader is my favourite feature!" he added.
"We wish all our Chinese friends Xin Nian Kuai Le and Gong Xi Fa Cai. May the Year of the Dog bring more luck, prosperity and happiness to us all!" Datuk (Dr) Aminar concluded.
Main top image: Perodua President and Chief Executive Officer Datuk (Dr) Aminar Rashid Salleh and Perodua Sales Sdn Bhd Managing Director Dato' Dr Zahari Husin present a mock key to the 18,000th new Perodua Myvi owner, Mr Wong Wai Cheng, 25, of Negeri Sembilan.