Nissan is going to be quite busy within the next several years according to its 'Four Pillars' plan that was revealed in Norway. This quartet signifies the company's focus on the launch of new electric vehicles, additional infrastructure investment, battery charging and home storage advances as well as a revolutionary way of offering free power to EV owners.
The new Leaf has already gone into production and is expected to hit markets such as the UK, very soon. There will be a special variant for Europe called the 2.ZERO, which will have unique fittings that set it apart from the base car. In general, the Leaf will offer a range of 378km per charge, ProPILOT driver assist and autonomous parking systems.
Nissan will also be update its e-NV200 electric van that offers 280km range on a single charge, which is a 60% improvement over its predecessor. Despite the increase in performance, the vehicle's battery size and weight has remained the same as the one in its predecessor – an impressive feat because storage space and payload capacity remains unchanged.
Working with the EV fast charging standard called CHAdeMO, Nissan plans on expanding its outdoor charging network by 20% over the next 18 months. As it stands, the company already has an extensive network of charging stations that includes over 4600 quick chargers. Now, it plans on installing a further 100 chargers over the course of the next 18 months.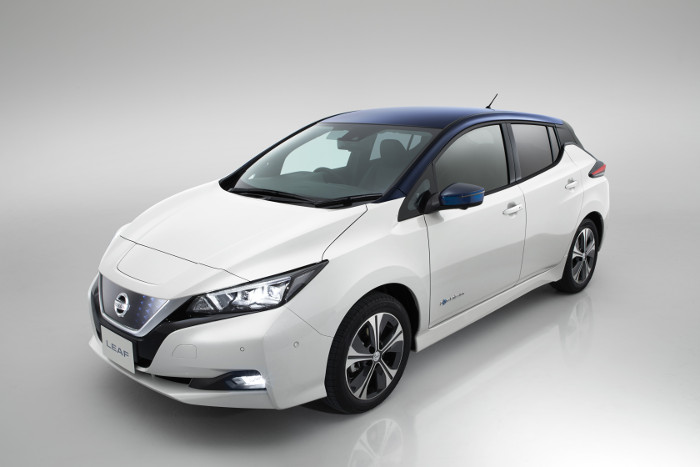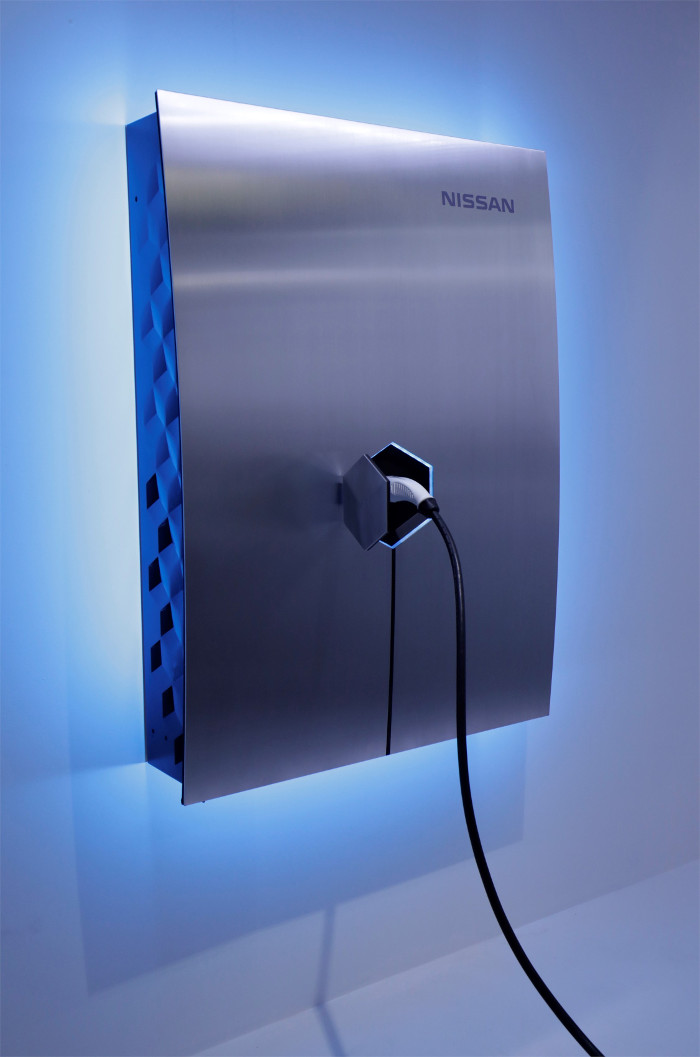 The third area where Nissan plans on making an impact is with improvements to its range of home and office charging units with the introduction of its double speed 7kW charger and 22kW fast charger. the 7kW one is able to charge a Nissan EV to 100% charge in 5.5 hours which is about 70% faster than before.
Its 22kW charger on the other hand, which is mostly targeted at fleet and business owners, can accomplish the same feat in just 2 hours. This super-fast charger can also be purchased by the general public who want a quicker charging experience.
Supplementing this is Nissan's smart energy storage system for EV owners that will charge connected vehicles when needed and depending on electricity tariffs. This offers customers greater control over the costs incurred for charging their EVs.
Last but not least, through its new bi-directional charging system, Nissan hopes to offer 'free-power' to its customers. This system allows Nissan EVs to draw power from the grid when needed and 'sell back' this power when the vehicle is sitting idle in a driveway. This helps offset the daily costs of charging such a vehicle.
Though not groundbreaking, Nissan's latest steps will help shape the way we see electric mobility. Such systems are already at play in places like Denmark but it should catch on in places like the UK where the infrastructure is already available to support the future of electric mobility.