MG Cars (the initials stood for Morris Garages) is often remembered, at least by the older generation, as a brand that produced some classic British sportscars. However, the company which was founded in 1924 was sold to Nanjing Automobile in 2005 and became known as MG Motor after Nanjing was merged with Shanghai Automobile Industry Corporation (SAIC).
While some British brands were acquired by other companies and faded away, MG continued to have a presence, even in the UK. It has a range of modern products today and like other carmakers operating in Europe, is preparing to move into the era of electrification.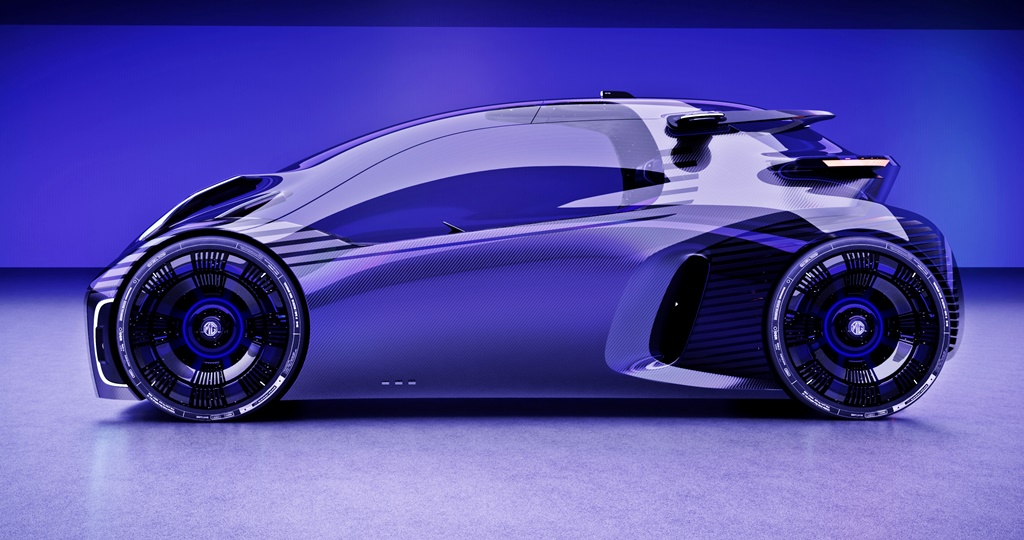 Design study by studio in London
Having acquired many of MG's assets in England from the MG Rover Group, the new owners continued activities there and even set up an advanced design studio in London in 2018. This facility has been developing future products and the latest design study it is showing the world is the MG MAZE. This concept car is electrically-powered, of course, and is aimed at the next generation of car users in cities.
A compact 2-seater capable with agility and functionality, its core focuses are high-technology and emotional design. The exterior features a transparent shell, emulating high end gaming PCs with exposed componentry. The outer surface is fluid and dynamic, exposing aspects of the chassis and interior design, that are otherwise hidden from view.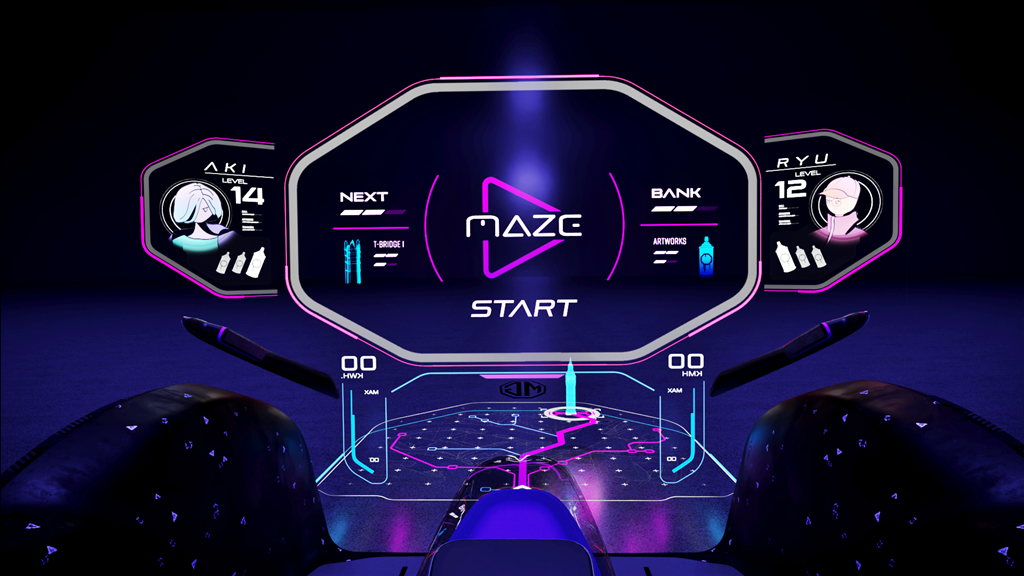 Mobility and gaming concept
Built around the theme of of 'Get Out & Play', the concept brings together mobility and gaming. The gaming aspect of the car reflects a desire to discover and reach new achievements, via a points-based reward system. The MAZE helps users to rediscover their city and their world by seeking exciting digital street art that is interacting with structures, buildings, and landmarks.
Inside the MAZE is a pair of floating seats and UX/UI technology developed to enhance the gaming aspect by giving a fun and enjoyable driving experience. The steering is controlled not by a steering wheel but by the driver's smartphone… which will probably take some getting used to. But who knows – the next generation of drivers may be comfortable with a different form of control, just as today's fighter pilots are fine using joystick controls as they grew up using them in computer games.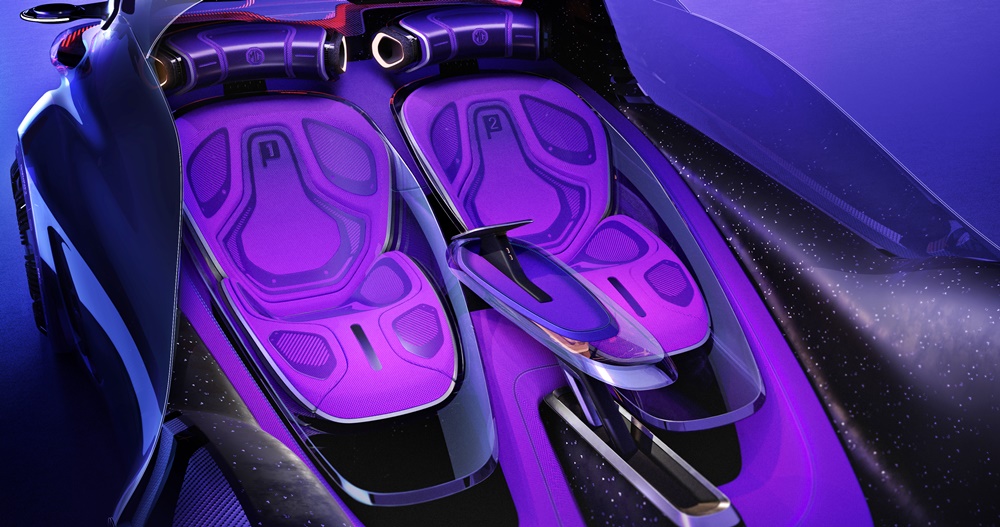 Connecting digital realm to physical one
"With MAZE, we wanted to consider what the future of a car community might look like, building from MG's fan base and following. The move to digital is unstoppable, so we wanted to create a concept that connected this digital realm to the physical one that gives us the real joy in driving," said Carl Gotham, Advanced Design Director.
"The concept is a reaction to our lives during recent months, where we have been met with restrictions and limitations on our ability to move around and interact. Exploring the idea of 'mobile gaming', we used MAZE as platform for people to get out and rediscover their environment in a new and relevant way, opening up new experiences with their city."