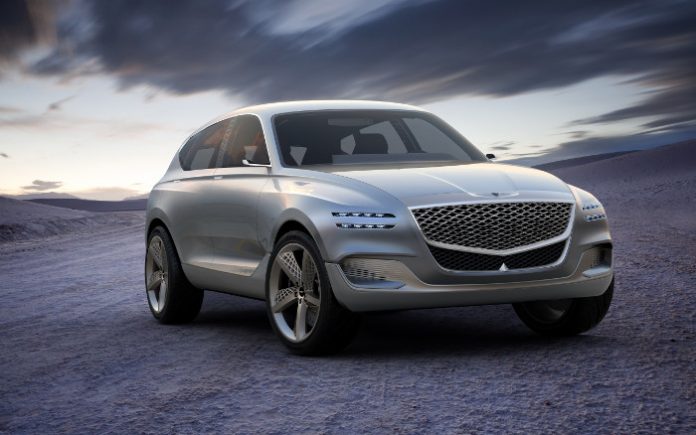 Genesis, Hyundai's luxury sub-brand has unveiled a new SUV Fuel Cell concept vehicle at the New York International Motorshow. Meant to be a futuristic SUV powered by hydrogen, the vehicle, called the GV80 Concept SUV, features a design that conforms to the current design language used by the contemporary crop of Genesis vehicles.
It incorporates the signature Genesis crest grille that stretches to over most of the front fascia. The vehicle has quad headlamps that encase jewel-like graphics, which lends a certain luxury appeal to its appearance. The futuristic rear tail lights feature laser fiber optic technology that is said to offer a unique Genesis lighting effect. The lower rear fascia is designed to channel air efficiently out of the vehicle to help cool the the fuel cell vehicle's powertrain. Areas around the front wheels and side rocker panels feature cut-outs that help channel air cleanly through to aid better aero flow.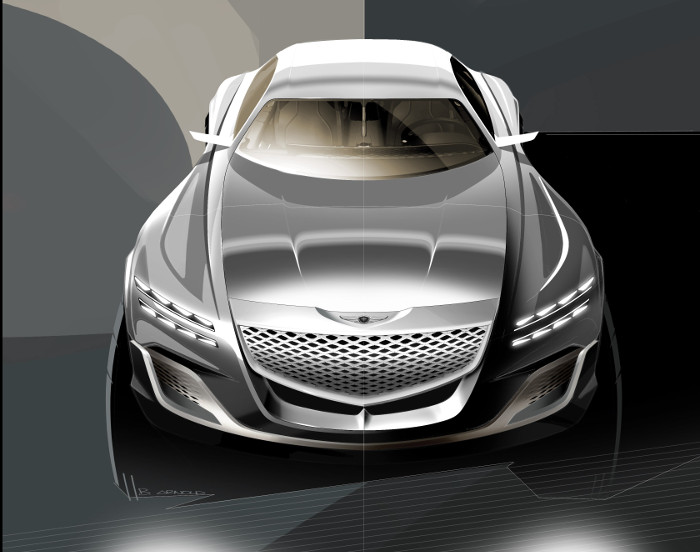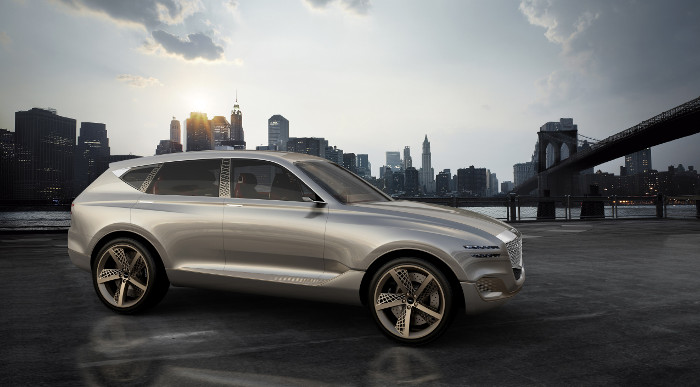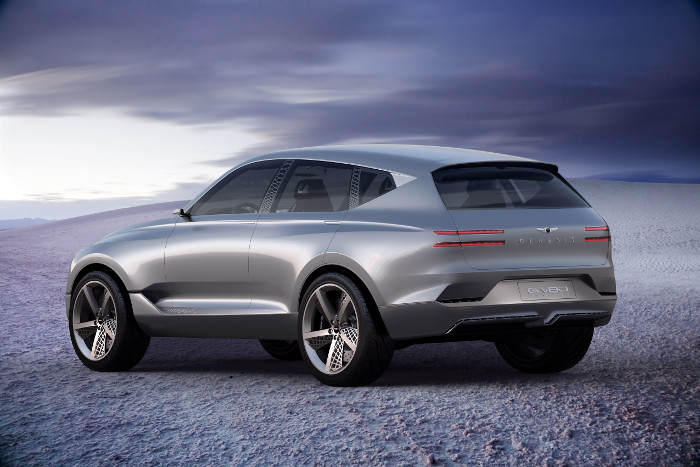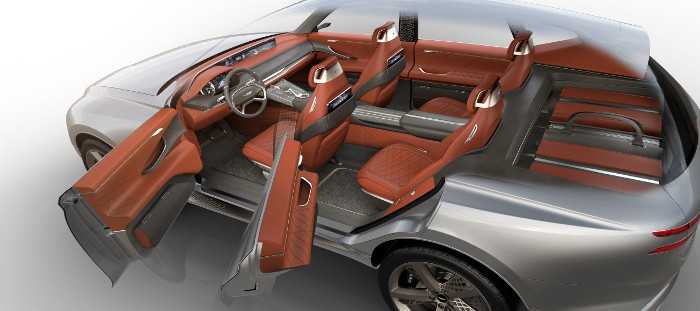 Hyundai has fitted 23-inch mesh alloy wheels which are designed to reduce weight and cool the large brake system. Electronic door handles sit flush inside the body work that help airflow and provide the car with a cleaner and more elegant look. The side pillars are constructed with structural trusses which provide the cabin with an airy feel.
Inside the GV80 features modern futuristic design thanks to a multi-function interactive controller with capacitive touch. Dominating the centre console is the 22-inch curved OLED infinity display which provides different information to the front driver and passenger. The top of the interactive multi-function controller features a concave gorilla glass touchpad and knurled metal wheel with handwriting recognition. Through the use of the touch control system, each if its metal strings allows direct access to the most commonly used functions including Navigation, Entertainment, Communication, and Environment.
The GV80 features a spacious cabin which is complemented by the ash wood centre console and floor boards. The GV80 features exquisite semi-aniline leather interior, with quilted diamond stitching on the interior door panels, seat inserts and center console side. The use of suede, dark gray leather and slate ash wood provide the vehicle with a luxury business appeal.
No word yet on whether the GV80 will actually make it on the showroom floor, but the vehicle that it eventually turns out to be will feature the Korean automaker's latest Fuel Cell technology that will definitely appeal to the alternative fuel community. Unfortunately, there are very few places that have sufficient infrastructure to support hydrogen fuel cell technology for now. Unless more countries embrace the technology, it will take a long time for hydrogen power to make its mark in the automotive industry.