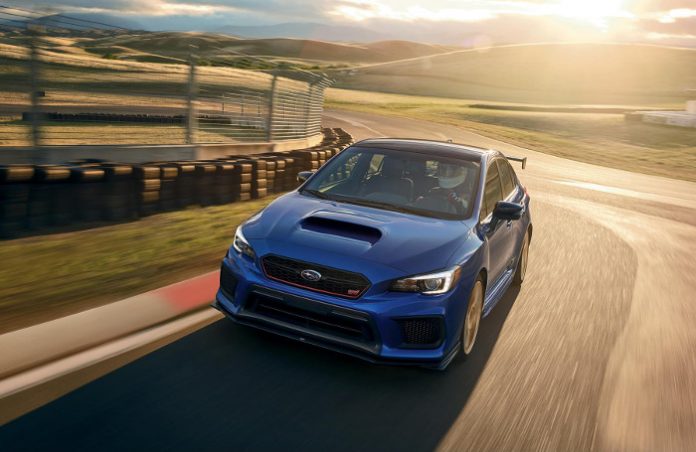 The new Subaru WRX STI Type RA NBR Special will make its debut at the upcoming Goodwood Festival of Speed and will then be belted up Goodwood's famous Hill Climb as is customary for vehicles featured at the event.
The RA designation in the nameplate stands for "Record Attempt", which is a name given to various Subaru performance models. It was first used in 1989 for a competition version of the Subaru Legacy that was successful at breaking the FIA World Speed Endurance Record by clocking about 100,00 km in 18 days and set a top speed record of 222 km/h.
As a means to commemorate the launch of the new car, a race prepared version of its namesake, will attempt a Nürburgring speed record soon after its runs up the Goodwood Hill Climb in the Time Attack Open class with rally and stunt driver Mark Higgins, at the wheel.
In case you didn't know, Higgins attempted a remarkable and incredibly dangerous feat of setting a new lap record at the Isle of Man. He meandered his Subaru WRX STI down the St Moritz's Olympic Bobsled to complete a respectable run, which eventually lead to him setting the lap record at the Isle of Mann TT in 2016.
The Japanese automaker has been known for producing some of the most remarkable 4-door performance cars the world has seen thanks to lessons learnt on the rallying stage. It's attempt at the Nürburgring should be taken seriously because Subaru isn't known to attempting something, halfheartedly.