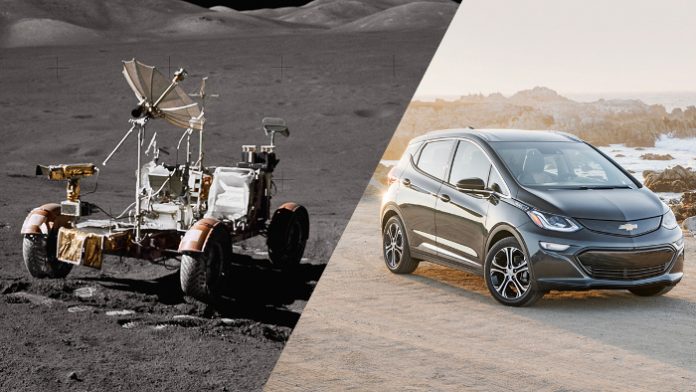 Many don't realise this, but General Motors had a hand in developing the 1971 Lunar Rover that made history by servicing as the primary mode of transportation of the Apollo 15 astronauts on the moon. It was a fully electric vehicle, which at the time was relatively new technology and used in an environment that was relatively unknown.
At the time, the vehicle was a testament of the the willingness of that generation of engineers to push the boundaries of what was possible. Working with its partners, GM developed, designed and tested the Lunar Rover. It also helped create a revolutionary electric motor drive system, suspension, mesh wire wheels and a unique drive controller adapted for lunar gloves.
Project Chief Engineer of the Lunar Rover, Ferenc Pavlics as well as his team had spent extensive time time overcoming challenges of building an EV for astronauts and technology that would inevitably be filtered down into future electric vehicles. Till this day, Pavlics remembers the hard work, innovations and dedication that was required to build the vehicle that would eventually become the Lunar Rover.
"When our team began engineering for the Lunar Rover, there were so many unknowns, including varied terrain, extreme temperatures and the effect of reduced gravity," said Pavlics, now retired. "We pushed the boundaries of automotive technology and worked hand in hand with the astronauts on the vehicle's design."
Now, some 46 years later, GM believes that with its 2017 Chevy Bolt electric vehicle, that it is once again at the forefront of EV technology. Costing a fraction of the budget used to develop the Lunar Rover, the Bolt EV's 383km range makes it a practical mode of transportation for most city dwellers.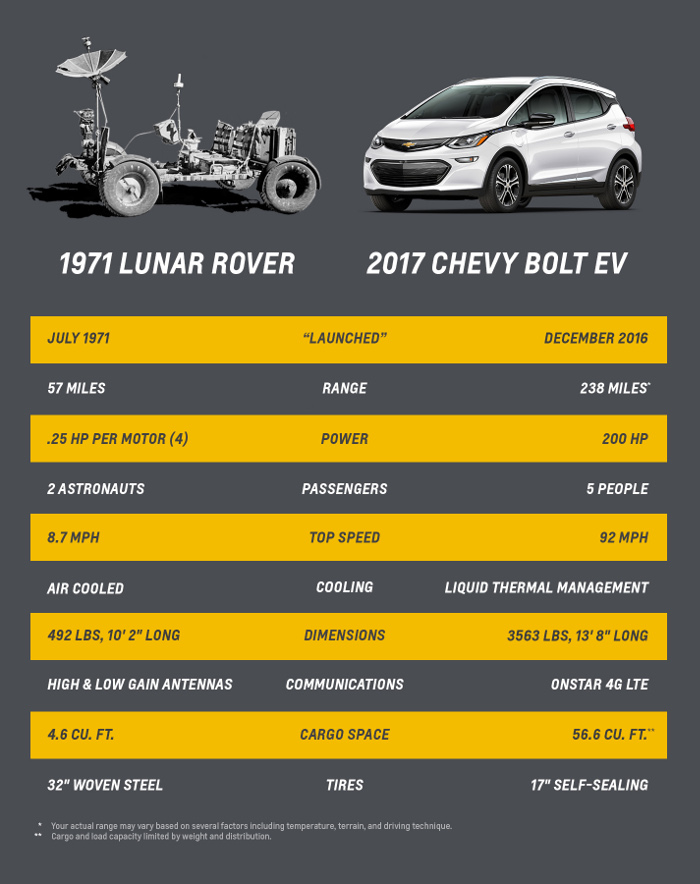 The car is equipped with electronic precision shift, one-pedal driving thanks to regenerative braking, steering wheel paddle, 10.2-inch-diagonal color screen, the top-trim model adds leather-appointed seats, front and rear heated seats, Surround Vision Camera system, Reverse camera system as well as others.
Chevrolet, GM's subsidiary, has not seen it fit to offer the Bolt here in our market. Only Nissan, Mitsubishi and a handful of others have brought in fully electric vehicles for Malaysian car buyers.
Hopefully that eventually changes once our country's infrastructure is upgraded to support the EV platform.