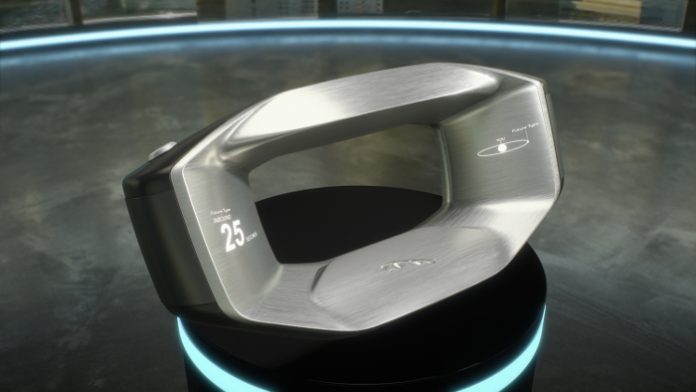 Jaguar Land Rover has released information on some pretty interesting tech that it has been working on. It's touted as an 'intelligent and connected' steering wheel that aims to revolutionize the future of mobility.
The device, fittingly, resembles a futuristic square-shaped steering wheel that rests on a circular stand. Similar in function to Amazon's Echo and Google Home voice assistants, this device is home to JLR's voice-activated AI assistant called Sayer.
According to the automaker, users will be able interact with it through voice commands, enabling Sayer to carry out hundreds of different tasks. For instance, Sayer could signal your membership of JLR's on-demand service club.
This club allows for either sole vehicle ownership or the option of sharing your car with others in the community. Putting this into perspective, once autonomous vehicles are legalized in your country, Sayer will act as your transportation liaison officer.
If you don't own a vehicle, Sayer can call upon the vehicle of your choosing and schedule it to show up at your doorstep at the stipulated pick-up time. This summarizes JLR's vision of future mobility. A steering wheel could be the only part of a car that you might ever own.
Here's a scenario that the automaker thinks will help play out Sayer's true value:
"Need to be at a meeting two hours away from home by 8am tomorrow? Simply ask Sayer from the comfort of your living room and it will work out when you get up, when a car needs to autonomously arrive at your door and even advise which parts of the journey you might enjoy driving yourself."
Considered a well-sculptured art piece, Jaguar Land Rover's intelligent steering wheel of the future, is designed to blend in with the rest of your future smart home's decor.
And the intelligent assistant that resides in it was named after Malcom Sayer, one of the automaker's most prominent designers who worked with the British marque from 1951 to 1970.
This interesting piece of tech will be showcased at the inaugural Tech Fest at Central St Martins art, design and technology college in London, UK. It's an event that is open to the general public from 8th to 10th September to witness innovative tech creations.