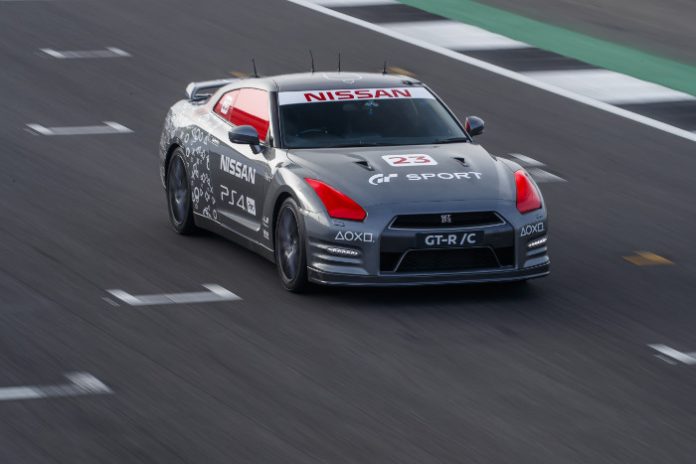 You may have heard of miniature RC or remote controlled vehicles, the same machines that have brought joy to children and adults all over the world since the 1980s. In fact, special RC tournaments are conducted annually, in several parts of the world to prove who has the best reflexes at successfully maneuvering their vehicles past challenging miniature circuits.
Nissan has decided to take this one step further by introducing a full-size RC vehicle in the form of the latest iteration of the GT-R supercar. It has done this to celebrate the launch of the highly acclaimed Gran Turismo Sport game for the PlayStation 4 console.
Called the GT-R/C the vehicle is a fully standard car with the stock V6 engine that puts out 542bhp and an all-wheel-drive system. Engineered in the UK by JLB Design Ltd, the car has been fitted with four robots that operate the steering, transmission, brakes and throttle. Six computers mounted in the boot update the controls at up to 100 times a second.
The vehicle is driven/controlled though operating an unmodified DualShock 4 controller that connects to a micro-computer which interprets the joystick and button signals and transmits them to the GT-R /C's on-board systems. From an operator's perspective, there is no discernible difference between the game and the real life car with the exception of the viewing angles.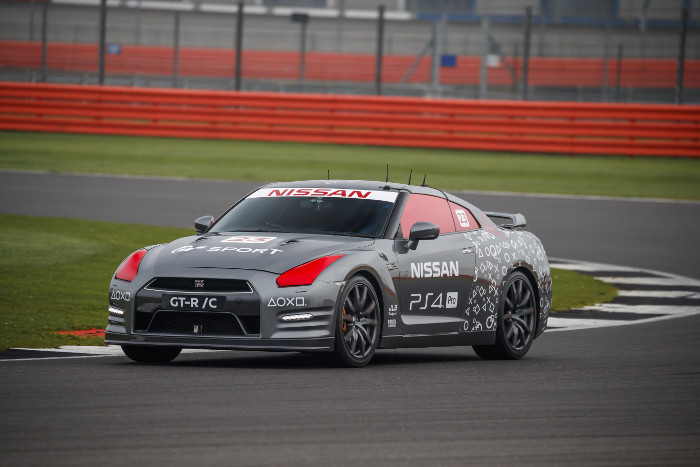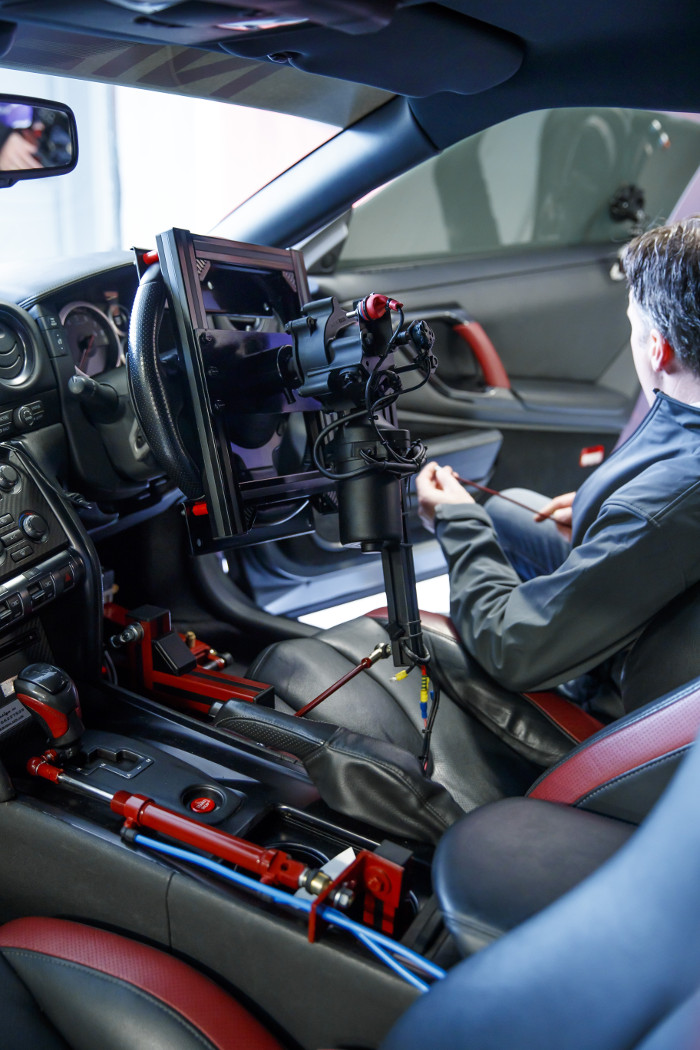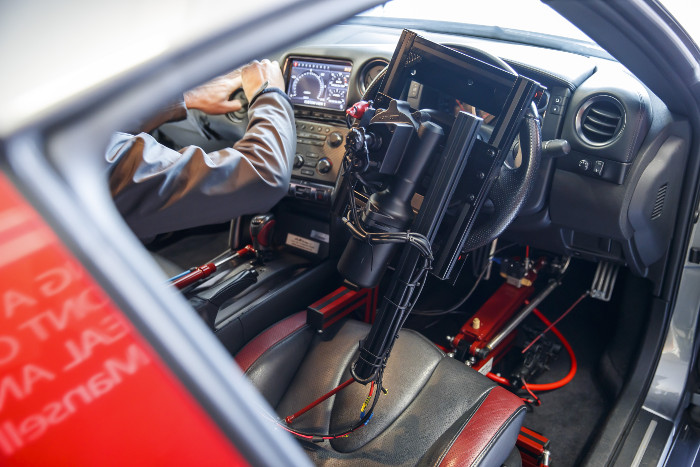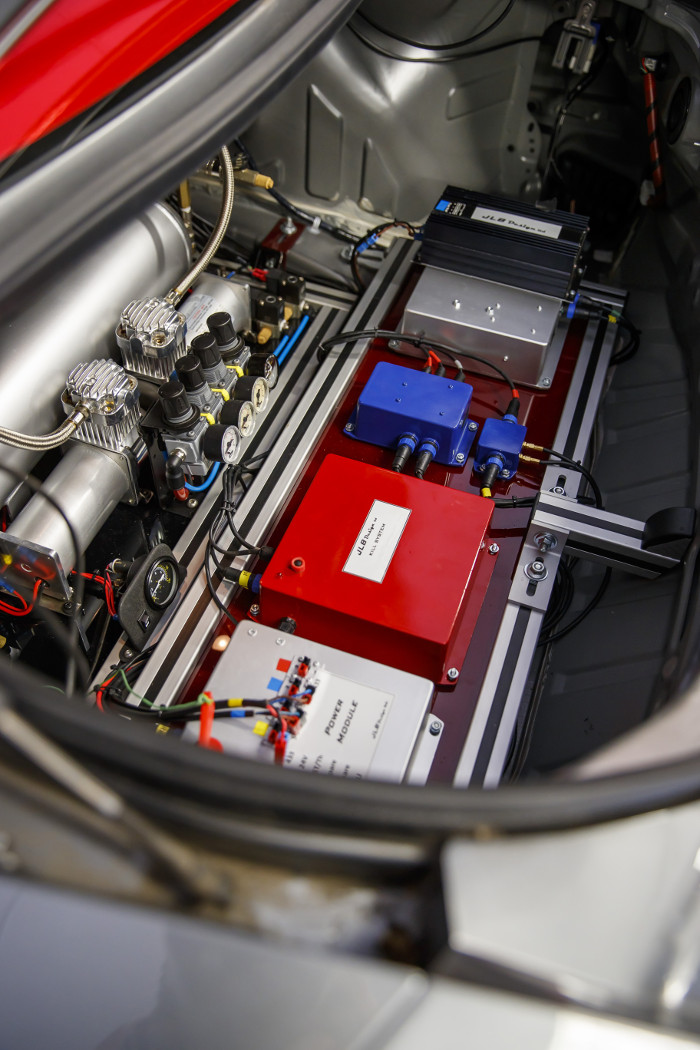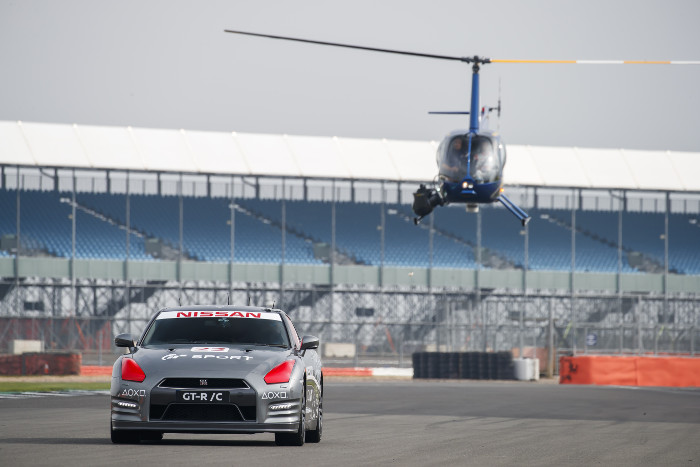 This vehicle was driven around the Silverstone circuit by NISMO racing driver Jann Mardenborough. If that name sounds familiar, it is because he is one of the most successful winners of GT Academy, Nissan's unique driver discovery and development programme.
Mardenborough controlled the GT-R/C via the DualShock controller from the cockpit of a Robinson R44 Raven II helicopter. Since the controller had to be within a 1km distance of the car to safely control it, the helicopter had to fly at a very low altitude for the duration of the session.
As a safety net, the GT-R/C was fitted with two independent safety systems, operating on different radio frequencies, which allow two additional operators to apply full ABS braking and cut the engine, should there be any signal interruption from Mardenborough's controller.
Speaking of the event, Mardenborough said, "This was once-in-a-lifetime, truly epic stuff. The GT-R /C has brought my two worlds together – the virtual of gaming and the reality of Motorsport – in a way I never thought possible."
"The response from the car when using the controller was far more engaging than I thought it would be. JLB Design has done an incredible job at making everything respond really well," he added.
Next year, Nissan will be taking this car on a tour to primary and secondary schools in the UK to promote future careers in Science, Technology, Engineering and Maths subjects. And maybe, inspire the next generation of engineers to turn to Nissan's R&D platform.