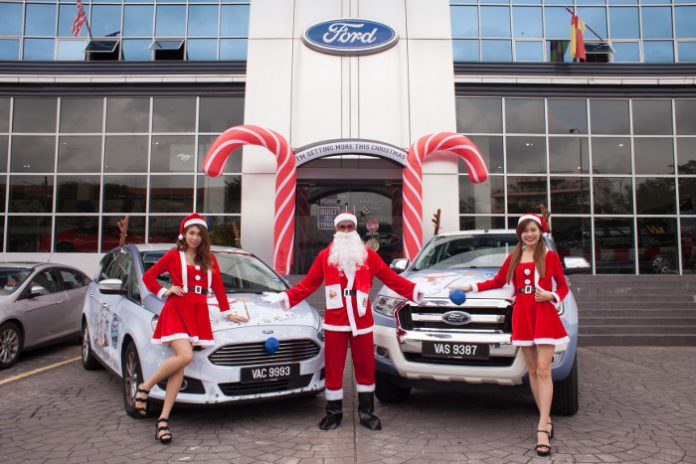 It's the the most wonderful time of the year, especially if you have your heart set on purchasing a new Ford. Sime Darby Auto Connexion (SDAC), the sole distributor of Ford vehicles in Malaysia is offering unbeatable deals for its customers this Christmas season.
As a means to spread the holiday cheer, Ford will be giving awy an exclusive blue nose and reindeer antlers to customers who sign up to test drive a Ford vehicle at any of the company's authorized dealers nationwide.
Adding to that, those who purchase a new vehicle can expect even better rewards in the form of rebates and other attractive packages. A purchase of a Ranger WildTrak will come with up to RM5,000 worth of cash rebates. For those who opt for a Ranger XLT instead, you get a zero-maintenance cost package for up to 5 years or 100,000km plus cash rebates.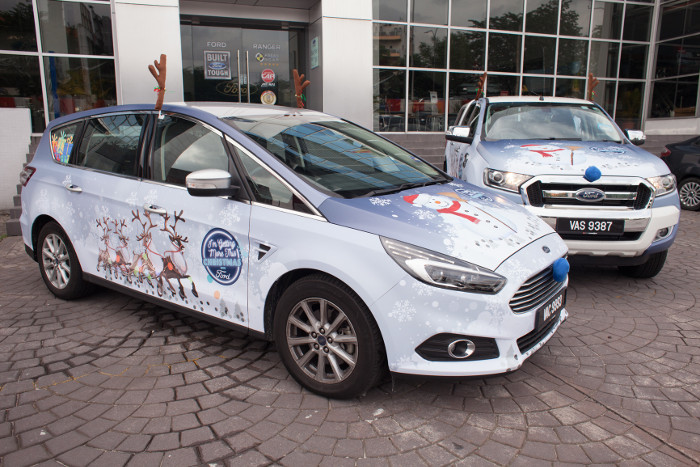 If those deals don't tickle your fancy but want something a little more compact instead, Ford has you covered here as well. With the purchase of a Focus or Fiesta, you will be able to enjoy cash rebates of up to RM23,000 in addition to a 3-years free of cost maintenance package and a 5-year warranty.
And if you already own a Ford but still want to enjoy a jolly Christmas with the Blue Oval, you still can. Just take your vehicle in for a complimentary 27-point vehicle health inspection by a Ford-certified technician. Sweetening the deal further are discounts of up to 20 percent on selected parts that include lubricants, brake, timing belt and other packages.
There's also a 10 discount on labour costs as well as other maintenance packages for selected Ford models. And if this news has you pacing your living room impatiently for a Ford Service Center to open tomorrow – hold on. This promotion will be made available nationwide starting on December 18th 2017 and and will end on February 17th 2018.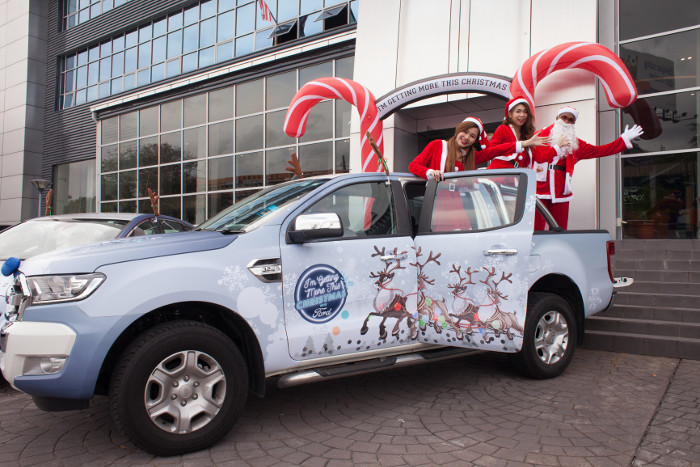 "We are glad to extend these attractive service and maintenance packages to ensure that our customers' vehicles are in their best condition for a safe travel," said Syed Ahmad Muzri Syed Faiz, Managing Director, SDAC. "Let's make this holiday season a memorable one with our loved ones."
Customers who spend more than RM350 on a single valid tax invoice at a Ford centre can expect to receive exclusive Ford merchandise. That said, these items are only available at authorized Ford dealers nationwide while stocks last.
If you would like to know more, visit www.sdacford.com.my or head on over to your nearest Ford dealership to experience the best that the Blue Oval has to offer the Malaysian automotive market.