Isuzu UK has introduced one of the coolest looking D-Max pick-up trucks we have ever seen. Called the Huntsman, the fittingly named variant of the D-Max comes in a number of colours but the most menacing of the lot has to be matte green, which the company calls 'Tundra Green'.
Marketed to countrymen who cherish their hunting rights, the vehicle is decked out with a number of notable accessories that include 'out of sight' storage for firearms and ample bed space for dog boxes as well as other equipment. There's also a rough-and-tough high-mounted tow bar that may prove useful when traversing difficult terrain.
On the outside, there isn't much that catches one's attention, which is precisely the point. The Huntsman's distinctive body colour and lack of flashy chrome bits allow it to blend in with the surroundings. This may prove to beneficial when owners are on a game trail and prefer to stay hidden.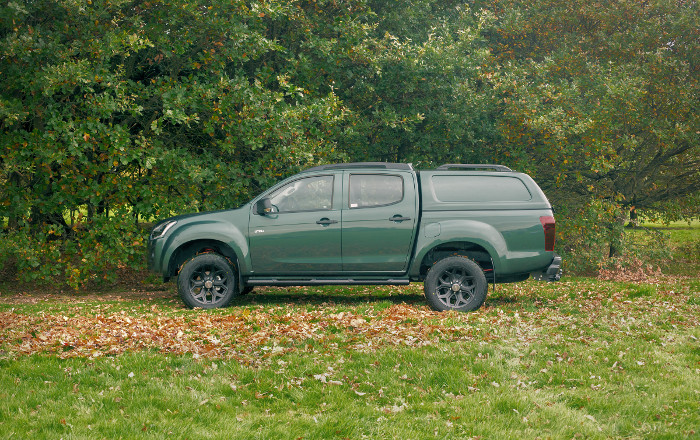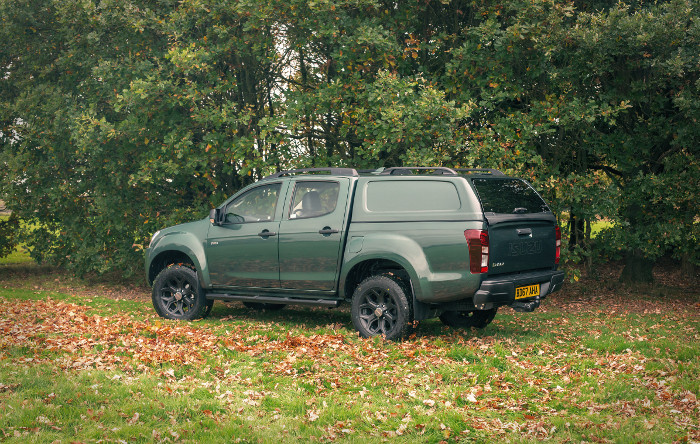 The extensive list of accessories that accompany the Huntsman variant of the D-Max include:
Aluminium Drawer System and Flap
Aeroklas Commercial Canopy with Roof Rails and Roof Vent
Under-Rail Bed Liner
Aluminium Under guards & Rear Diff Protector
Black Roof Rails Set
Black Side Bars & Steps
De-Chrome Pack (incl. U-Pol Raptor to Door Handles, Mirrors, Front Grille etc.)
5 x 18″ Black Alloy Wheels with Pirelli All Terrain Tyres
3.5T Tow Bar & 13 Pin Electrics
Tailgate Damper
Premium Protective Mat Set
Isuzu UK says that it will offer this impressive bit of kit as the Huntsman Pack (£5,995/RM32,925.80) that will be made available for purchase to those who already own the double cab variant of the current D-Max. In addition to that, it will also be offering the Pedders Suspension kit for an extra £1,000 (RM5,492.21), which could provide more versatility.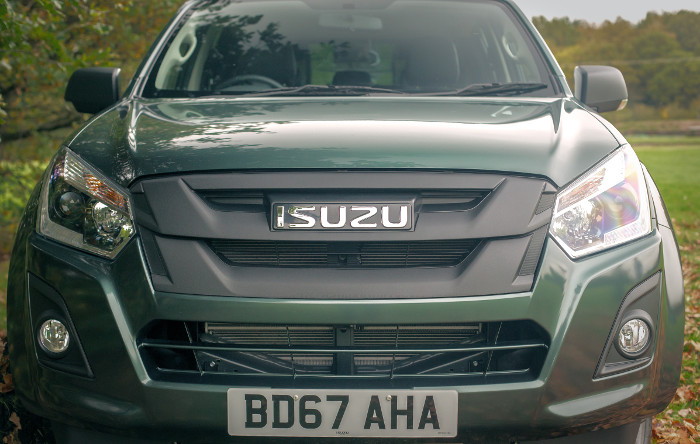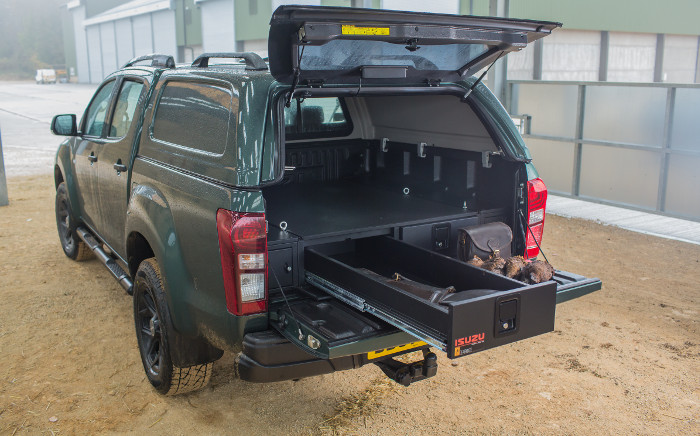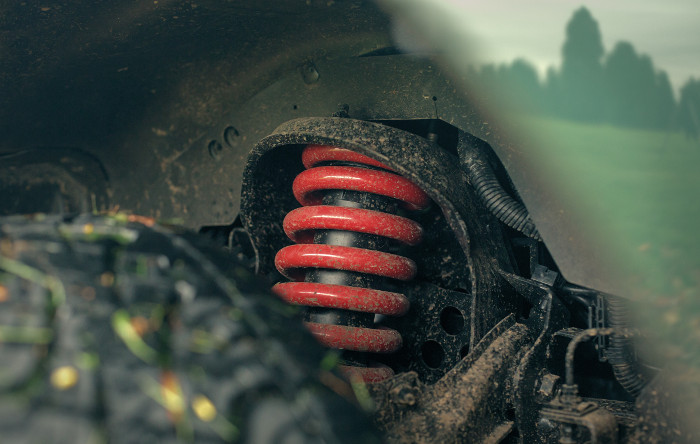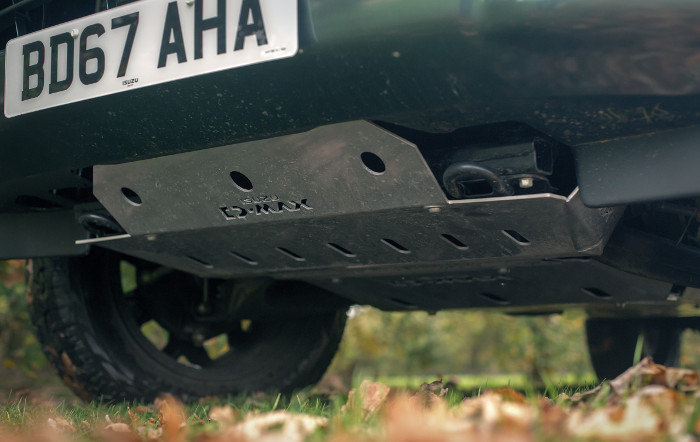 Those wanting a bit more exclusivity can also opt for the new bespoke Huntsman leather interior. And if the matte green body finish isn't to your liking, you can choose between the Cosmic Black and Obsidian Grey body colours.
The D-Max Huntsman is definitely the coolest pick-up truck name that we have ever come across, and considering who its aimed at (no pun intended), adds to the vehicle's desirability. Though we aren't too fond of hunting or game trails here in Malaysia, we would still welcome this Huntsman with open arms.