Die-hard Mustang fans will be happy to know that a watch company called REC Watches, has a new product line that involves building timepieces out of classic Mustangs. But it isn't what you think, the company isn't going about ripping apart valuable cars. Instead they acquire components from cars headed to the scrapheap.
This interesting idea is the brainchild of Christian Mygh and Jonathan Kamstrup, who together scour salvage yards around the world for Mustang models. Each car's components can be used to create hundreds of unique timepieces, costing from $1,495 (RM6,087).
Based in Denmark, REC Watches is dedicated to this concept, and is willing to create an entirely new watch from parts given to them by customers. Once such person is World Champion Drifter Vaughn Gittin Jr., has had a timepiece specially made out of carbon fibre bodywork taken from his 700‑horsepower World Drift Series Ford Mustang RTR.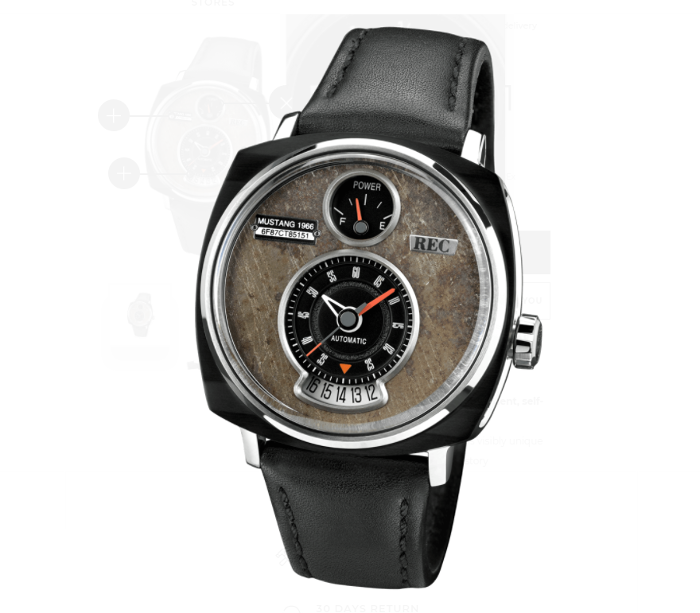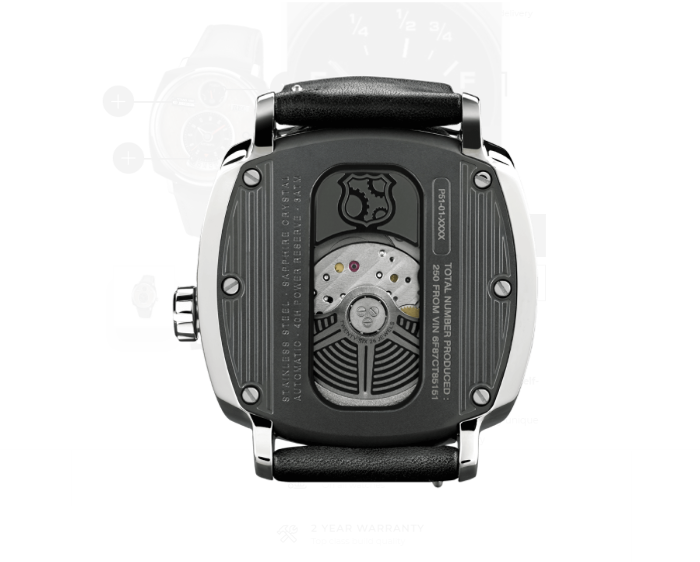 "Most people would just see a pile of metal, a ghost of a Mustang. We see something completely different – the soul of a car and a story that needs to be told," said co-founder Mygh. "I'm not cutting up Mustangs. I'm bringing Mustangs that are beyond repair back to life as a watch."
Behind every uniquely crafted timepiece, is a special story, which is the case here. REC Watches painstakingly trace the history of each vehicle that is used, speak with previous owners as well as collect stories and images from the car's past life. All this information is summarized and presented to buyers and fans alike through a short video.
Each watch's design incorporates the donor vehicle's identification number, year of production and classic Mustang design cues. These designs include a power dial designed to look like a fuel gauge, watch hands that look like speedometer needles, date and dials that are a homage to the Mustang's classic dashboard.
A rare 1966 Raven Black Mustang model was used to create the company's limited edition P51-04 collection of 250 watches. Expect more of such timepieces from REC Watches because there a plethora of Mustangs at various scrapheaps waiting to be crushed. Atleast here, they get to live on as a timeless wristwatch.