Showing much confidence in the brand, Proton recently held the second batch of its "Dealers Network Upgrade" agreement signing ceremony, at the PROTON Centre of Excellence. The ceremony witnessed the signing of another five dealers upgrading to 3S and 4S Centres. This follows the signing ceremony for the earlier batch which was held three weeks ago.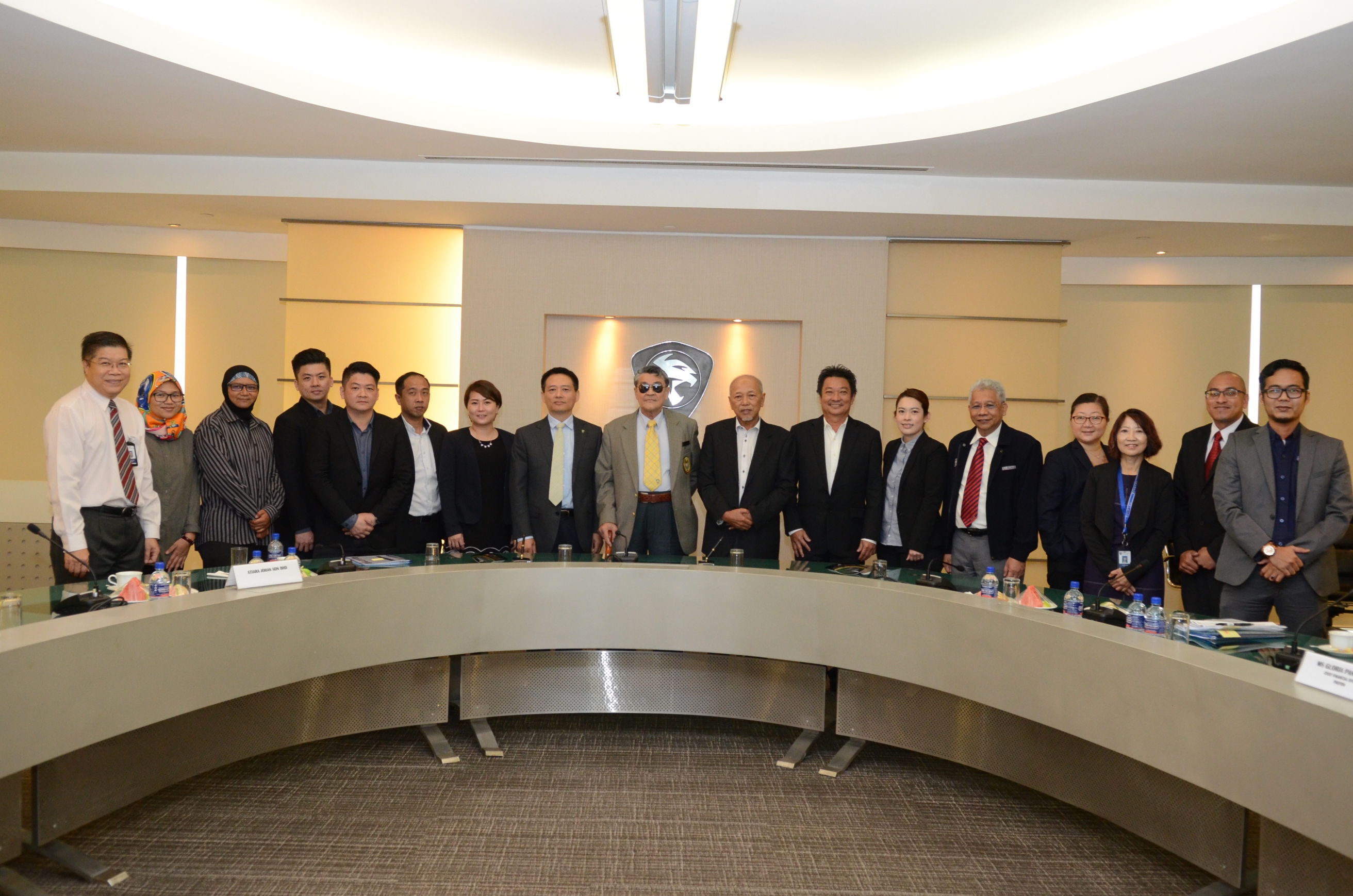 The agreements were signed between Dr Ho Tuck Sum (above, far left, below, right), Head of Sales and Network Planning, PROTON, with Dato' Shamshudin Nor, Director of Pantai Bharu Corporation Sdn Bhd, Liew Vee Lee, Director of Harima Automobil (M) Sdn Bhd, Judith Yam Siew Chu, Managing Director of Atiara Johan (M) Sdn Bhd, Mohd Nazrin Bin Mohamad Fozi, Director of Rahman Brothers Automotive Sdn Bhd and Leong Chue Chye, Managing Director of Hoi Keen Services Sdn Bhd.
Chief Executive Officer of PROTON, Dr Li Chunrong and Deputy Chief Executive Officer of PROTON, Dato' Radzaif Mohamed as well as senior management members of PROTON were present to grace the occasion.
"There must be a reason why Malaysians are fascinated with the Tiger. The PROTON logo itself has the image of a roaring Tiger. Surely it represents boldness, courage and a spirit of survival. Just like us now at this point, taking it all in our stride, we will move ahead to ensure we continue to remain relevant and competitive in the automotive industry, by delivering to you top of the class products, quality and services" said Dr Li.
"Hence, it is only natural that our dealers have agreed to upgrade their premises to 3S and 4S, as they believe that treating customers well with the best possible sales and service experience is not an option – it is a must" he added.
According to Dato' Shamshudin, "Proton has a very attractive dealer incentive programme, and believes that the Company is working out solid plans to ensure the changing of the facade of the building will give stronger brand presence which modern day customers can relate to when they walk in and consider looking for a car".
"The current outlet area is packed with other dealer showrooms. However, our new dealer outlet is at the front of the road, which will showcase a bigger showroom and a bigger service area. The new area will give a feel good factor with ample parking space, so customers can come in anytime without having the hassle to look for car park," he Dato' Shamshudin.
For more information, customers can contact Proton Customer Care at 1800 888 398 or email customercare@proton.com. Alternatively, visit www.proton.com or the official Facebook page at www.facebook.com/ProtonCarsOfficial.
For added convenience, customers can download the official MyProton mobile app, available via Google Play and Apple App Store
Group Photo: From left – Dr. Ho Tuck Sum, Puan Siti Laila binti Shamshudin Director of Pantai Bharu Corporation Sdn Bhd, Rabitah binti Shamshudin, Director of Pantai Bharu Corporation Sdn Bhd, Liew Vee Ky, Director of Harima Automobil Sdn Bhd, Liew Vee Lee, Director of Harima Automobil Sdn Bhd, Goo Yen June, Director of Atiara Johan Sdn Bhd, Judith Yam Siew Chu, Director of Atiara Johan Sdn Bhd, Dr. Li Chunrong, Chief Executive Officer of PROTON, Dato' Hj. Abd Rahman bin Hj. Ibrahim – Executive Chairman of Rahman Brothers Automotive Sdn Bhd, Dato' Shamshudin Nor, Director of Pantai Bharu Corporation Sdn Bhd, Leong Chue Chye, Managing Director of Hoi Keen Services Sdn Bhd, Leong Xiu Xing, Manager of Hoi Keen Services Sdn Bhd, Dato' Radzaif Mohamed, Deputy Chief Executive officer of PROTON, Gloria Pang Lijun, Chief Financial Officer of PROTON, Jasmine Gan, Deputy Chief Financial Officer of PROTON, Mohd Nazrin Bin Mohamad Fozi, Director of Rahman Brothers Automotive Sdn Bhd, Ahmad Shahamah Bin Hassan – Director of Rahman Brothers Automotive Sdn Bhd