As the inventor of the automobile, Mercedes-Benz has now reinvented the automotive industry with the EQ brand, pioneering the direction for future mobility – setting the stage with the Concept EQ…
"The EQ brand from Mercedes-Benz stands for Electric Intelligence, and is derived from the brand values of emotion and intelligence. It encompasses all major aspects of customer- oriented electric mobility, and goes beyond the vehicle itself. As such, EQ offers a comprehensive electric mobility ecosystem of products, services, technologies and innovations. As the premium market leader, we are committed to remaing an industry pioneer with state-of-the-art products and innovations. In short, we are boldly flipping the switch – creating tomorrow today by developing the needs for the coming mobility landscape," said Dr Claus Weidner, President and CEO, Mercedes-Benz Malaysia (below, left).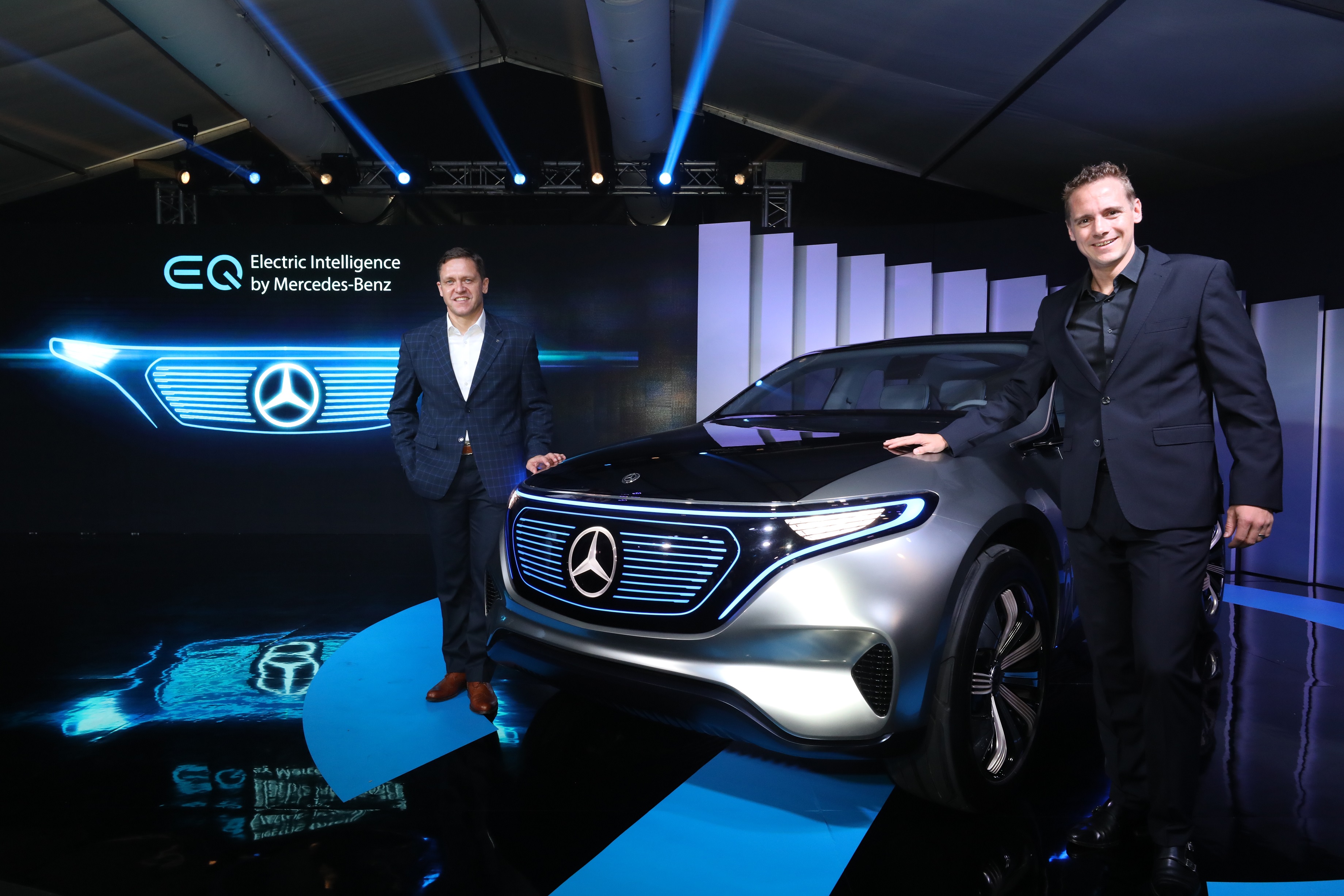 "The Concept EQ is a cornerstone of our new electric mobility brand, EQ. It presents an innovative product approach as part of a holistic and comprehensive ecosystem for future mobility. In every way, this vehicle proudly manifests its claim of being a technology leader – meeting the demands of sustainable and future-driven motoring. We are delighted to be able to showcase the Mercedes-Benz Concept EQ here in Malaysia, marking the beginning of a pure-electric product offensive which will wear the EQ badge," said Mark Raine, Vice President, Sales & Marketing Passenger Cars, Mercedes-Benz Malaysia (above, right).
For the FULL details on the Mercedes-Benz Concept EQ, click this: Press Information – Mercedes-Benz Concept EQ in Malaysia
If you want to have a look at the Concept EQ, it will be on display from 4th to 7th May at The Waterfront, Desa ParkCity (below).
Mercedes-Benz Concept EQ Photo Gallery (Close-up, Details and Interior shots by Tanes "TJ" Jitsawart)