Terrorists! Bombs! Communists! Dangerous! You will be kidnapped and raped! There's no petrol stations! There's no food! You will DIE! These are just some of the unbelievable horror statements and stories I've heard about the infamous Route 410 (below) that goes from Danuk to Betong, close to Pattani and Yala in Southern Thailand. And that's exactly why I needed to find out for myself…
You see, this is exactly what terrorists and terror-groups want you to believe, to instill 'terror' (hence the terminology) in the hearts of everyone, to the point that if you believed everything you hear from a friend – of a friend, of a friend, of a friend, ad infinium – or read about from various sources on the internet, you'll be too afraid to even leave your house, much less undertake a 5-hour road trip like I did, in previously unexplored and unknown terrain, laden with supposed terrorists just waiting to kill you…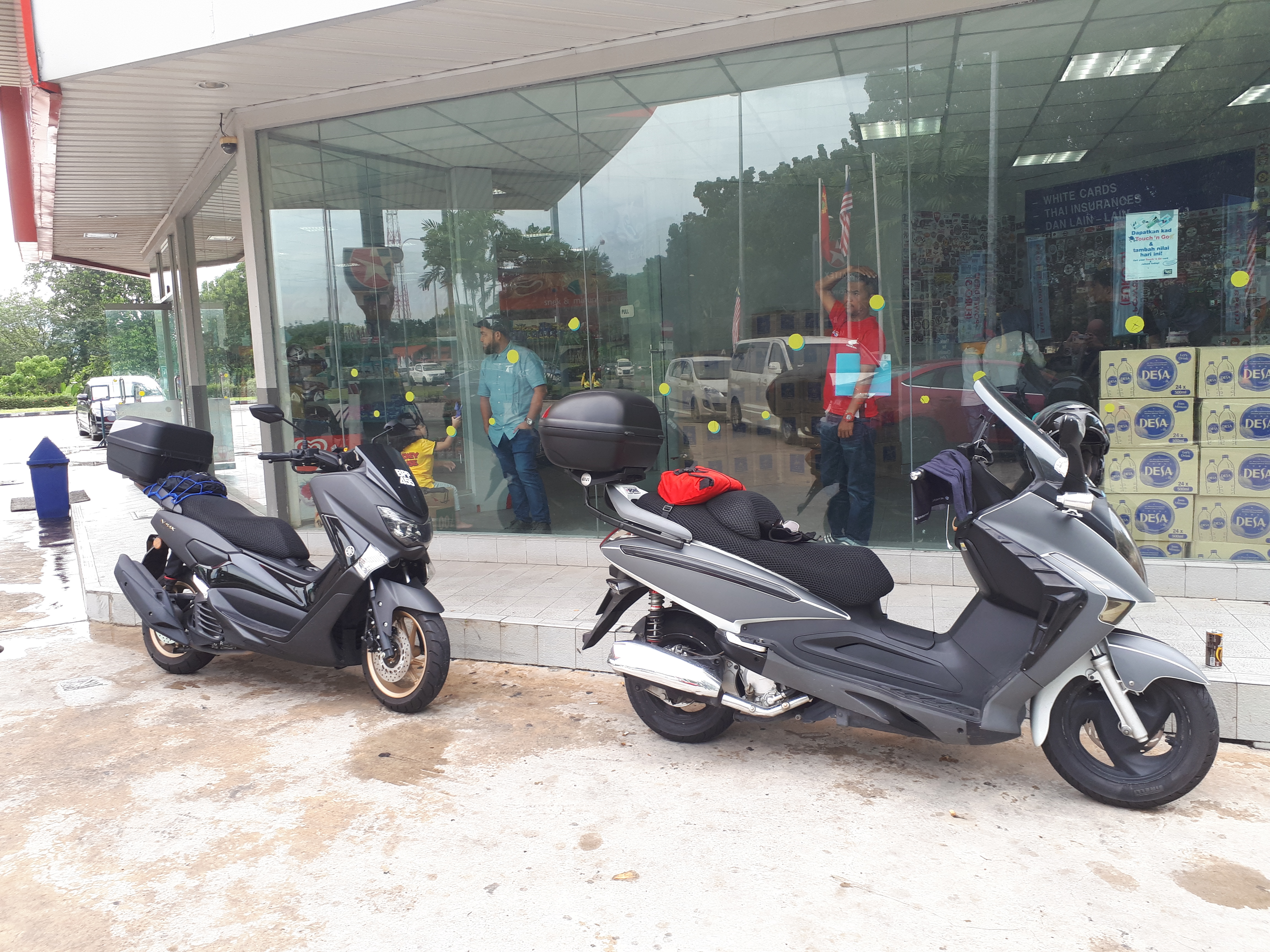 Don't get me wrong, I don't have a death-wish, but I fervently believe that when your time is up, it's up. It doesn't matter what you could be doing at the time, a car could come crashing through the Starbucks you're sitting at peacefully sipping your mocha-latte, and take you out spectacularly. You'll probably make the evening news. Heck, you could die right now from a stroke or heart-attack, just ask my dear departed friend Ramesh Kanagasundram…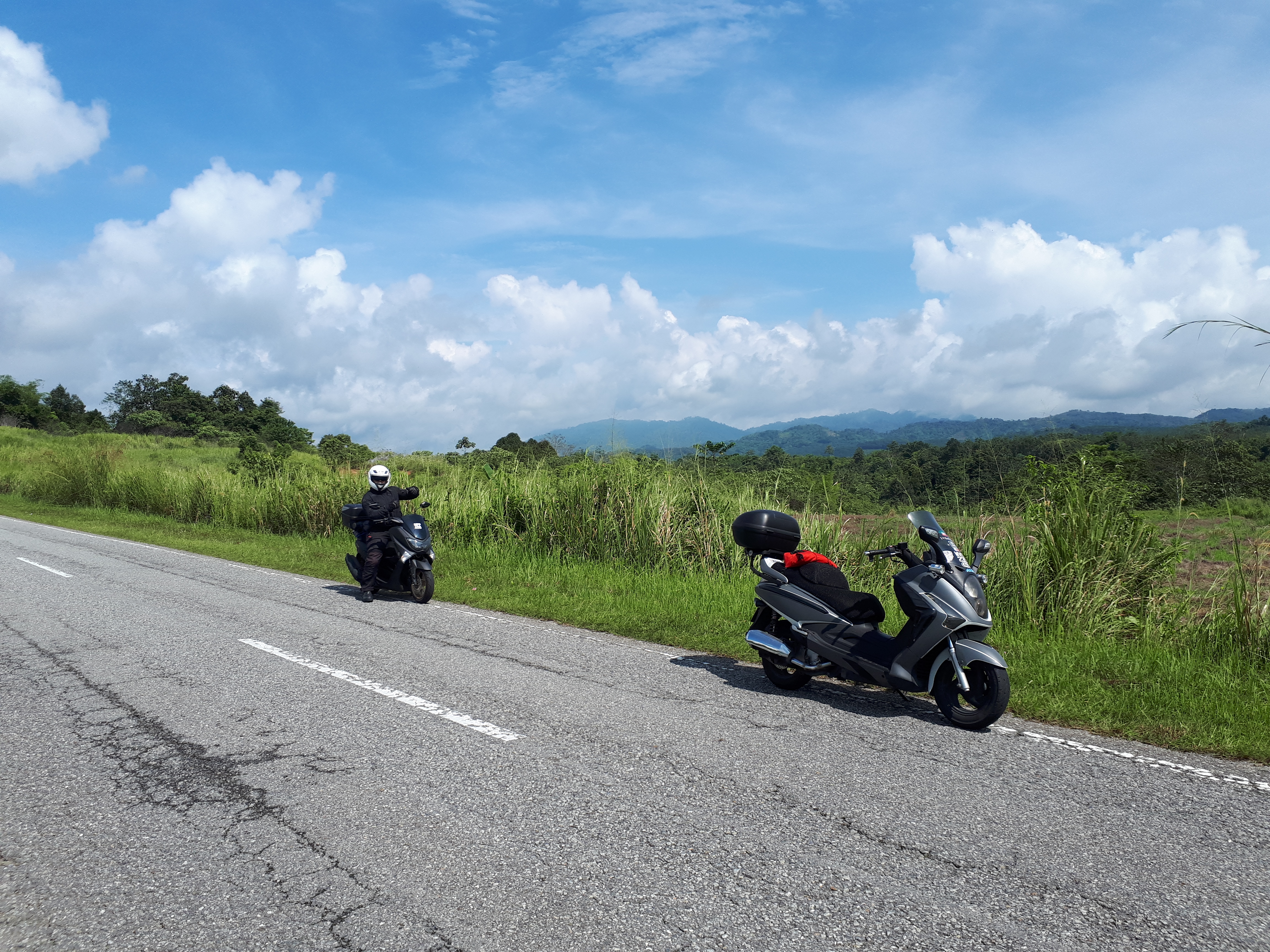 Hence the line from that movie "The 13th Warrior" always rings true for me: "The skane of your life was written the day you were born, go hide under a rock if it makes you feel better, you won't live an instant longer, fear benefits man nothing…"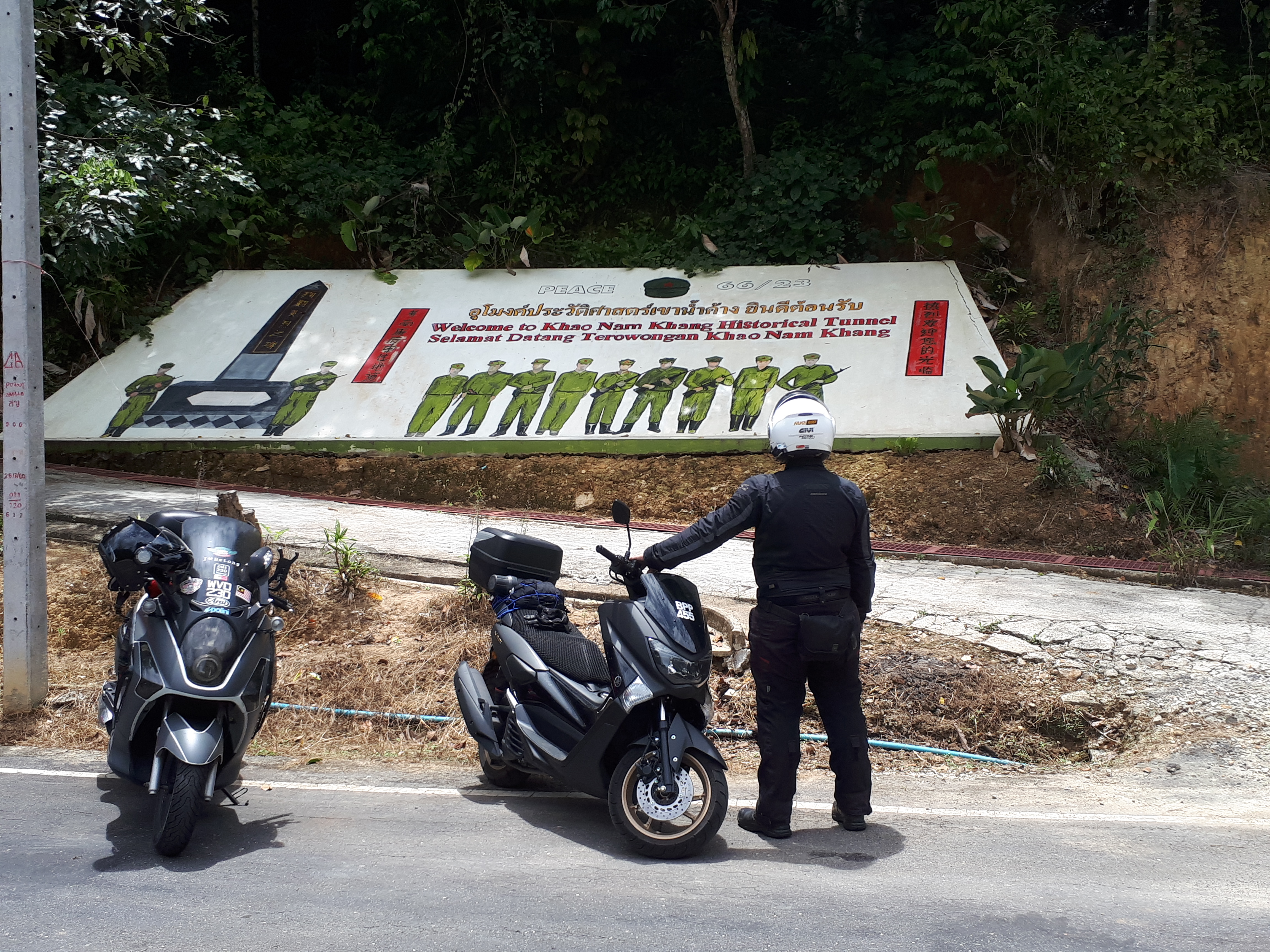 And that fear is what prompted me to write this article. As was the fact that after successfully and safely completing this journey with my trusted ride-buddy Buck Saleh (above, that's his best side, snigger, snigger, arf arf) on his brand new Yamaha N-Max, there were still some who felt compelled to mention the dangers of riding here, in his later social media posts about the trip, despite the fact that I'm quite certain that some of those commenting have never even set foot in this area, much less travelled its entire distance.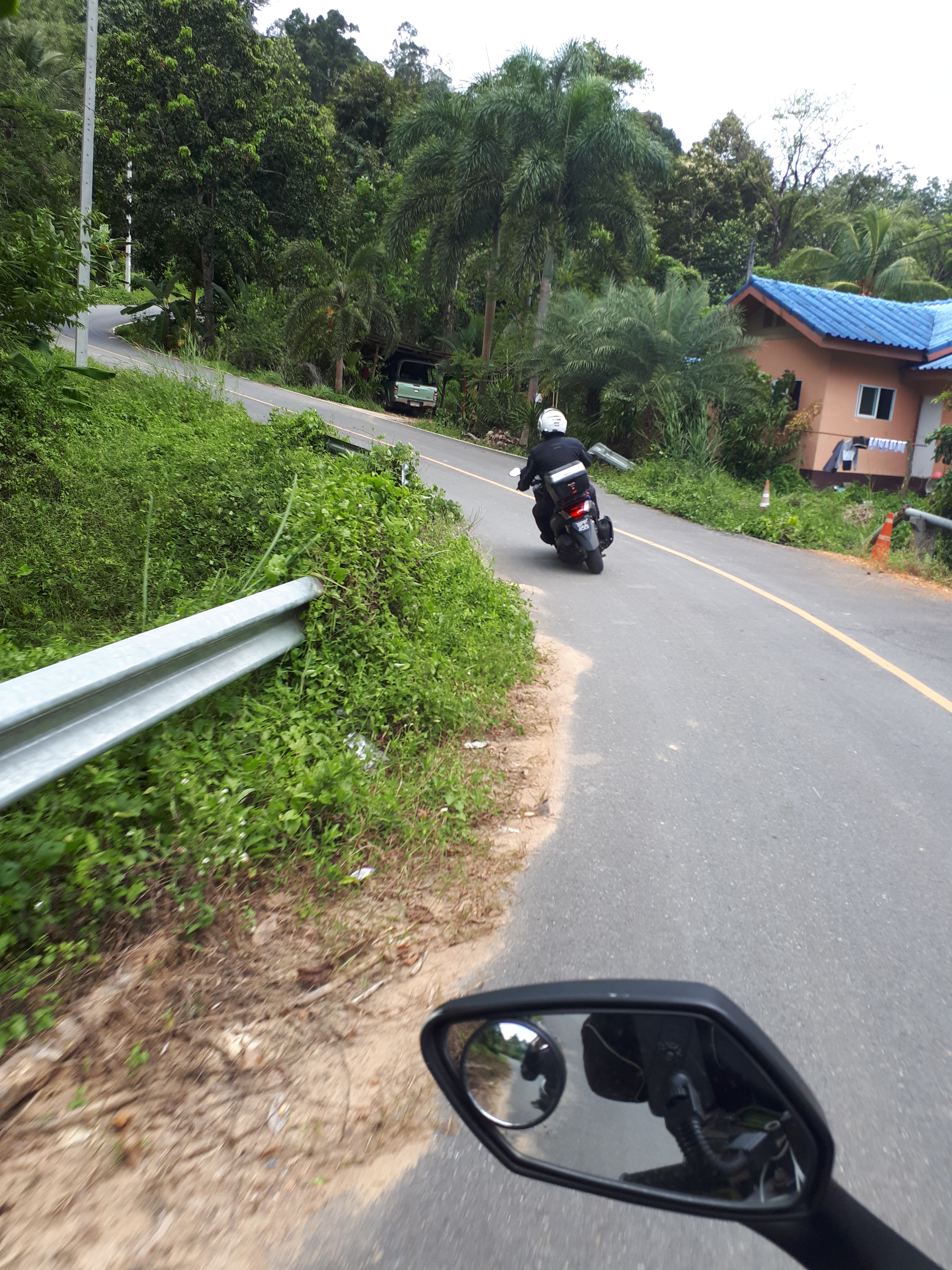 Sure they can always say that 'news reports' said so, and if it's online then it must be true right? Well, yes and no. Don't forget that "sensation sells" and no news sells better than bad news. Ever been drawn inexplicably to look at a crash on the highway? You know it's bad, you know you might see a dead body possibly in pieces, which will haunt your thoughts for days and maybe even weeks to come, and yet we are compelled to look.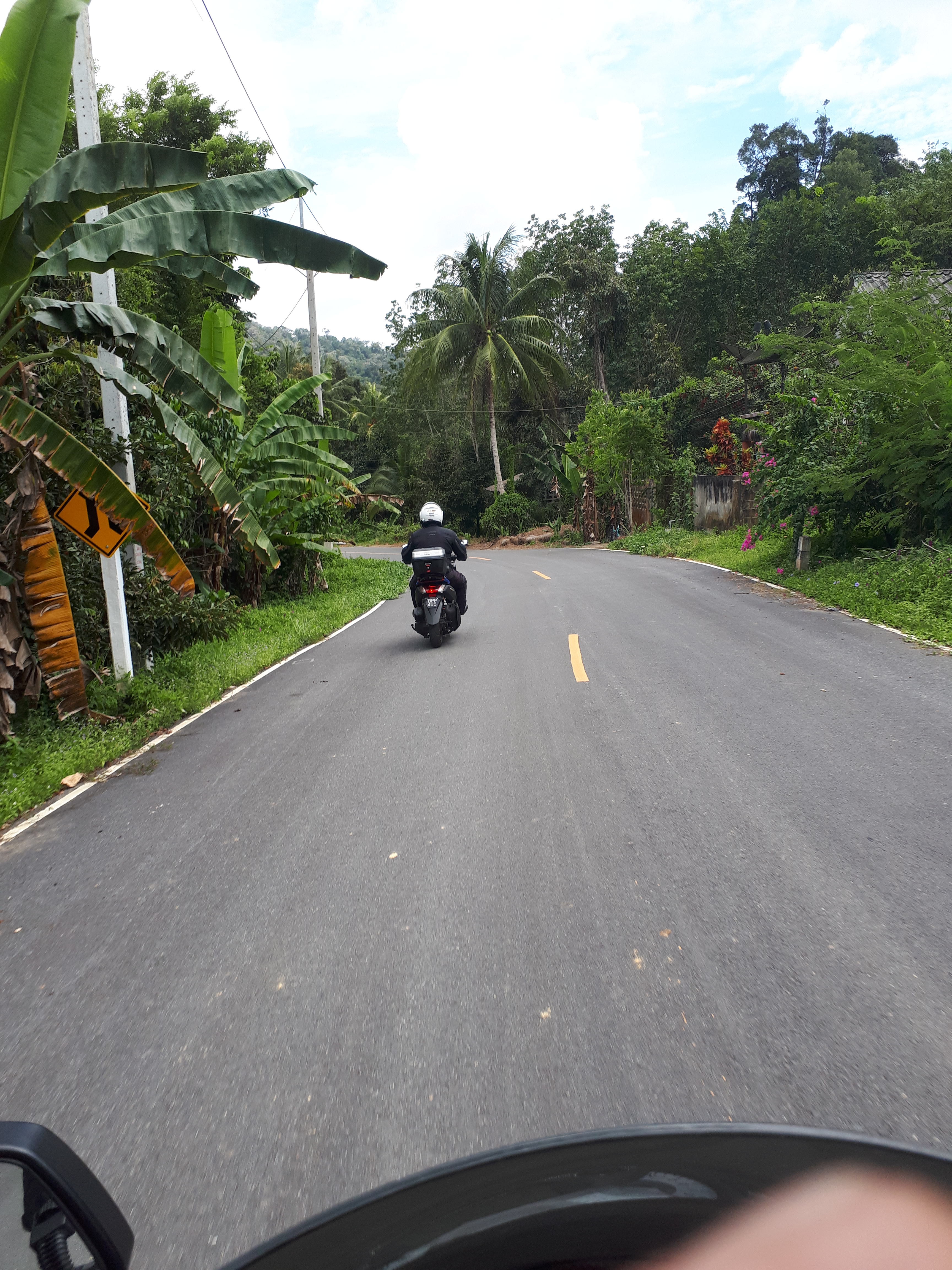 It's the same with news, a lot of it is sensationalism in order to capture an audience. I just did the exact same thing on purpose with the headline for this story. Hammer it home hard and long enough, and soon fantasy becomes reality, fabrications, embellishments and even outright lies become truths. Thus the more I heard about the (hearsay) dangers of Route 410, the more curious I became. How bad could it really be? The 'want' to find out manifested itself over the years and soon it became a 'need'. I needed to know…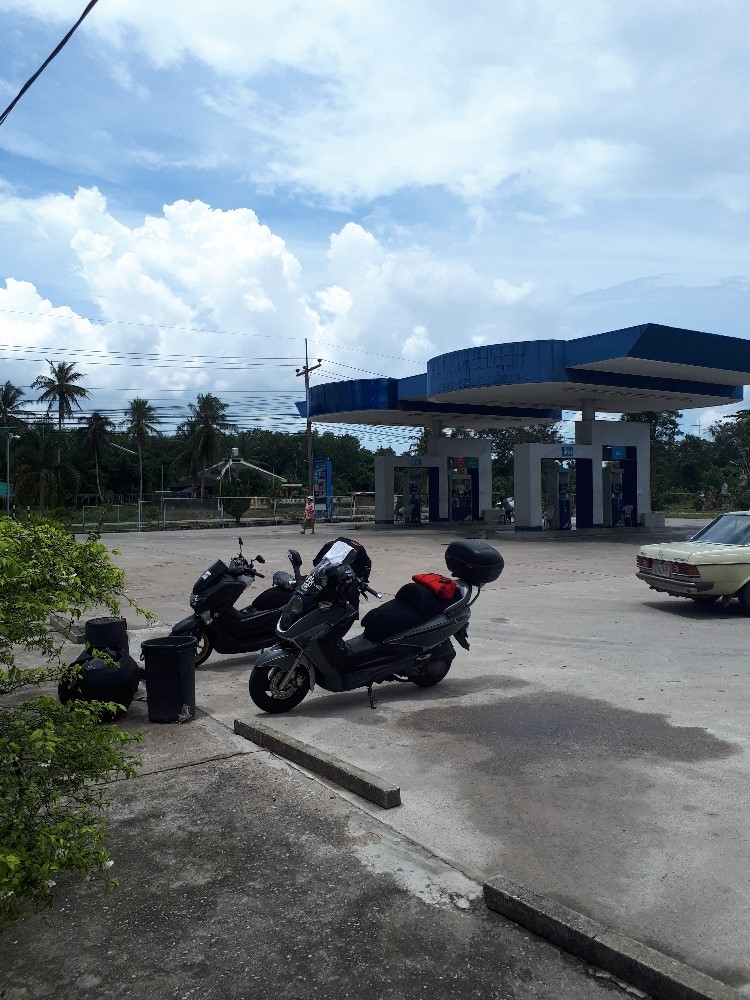 Let me cut to the chase. It was one of the most brilliant +/- 288km of back-roads I'd ever travelled on a bike in my life. And when it was over I wanted to turn back and ride it again. I even recall Buck and I being quite pissed-off that we'd taken to heart all the horror stories about Route 410 over the years, and seriously regretted not doing this ride sooner.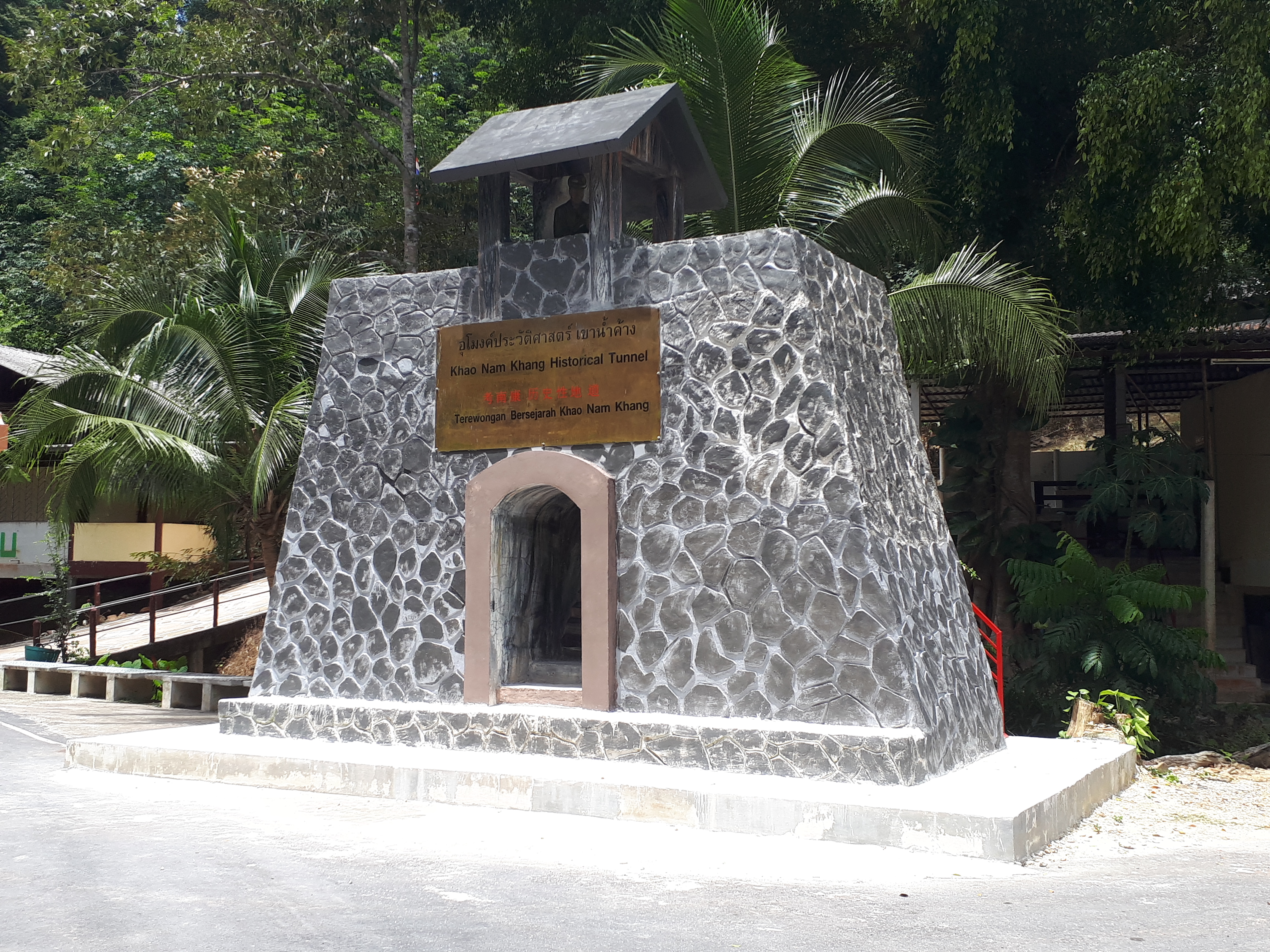 At no point did I ever feel in danger or threatened in any way, (point of fact, I've felt in more in danger riding in downtown KL than the whole of Route 410) since there were numerous check-points to go through, and save for the last one before the destination town of Betong (the red pointer in the map above), we were not stopped or hassled even once. Along the way there were various places to stop and take a break, like the Khao Nam Khang Historical Tunnel Complex in the National Park, where we also had some of the best coffee ever at this small hut leading to the entrance…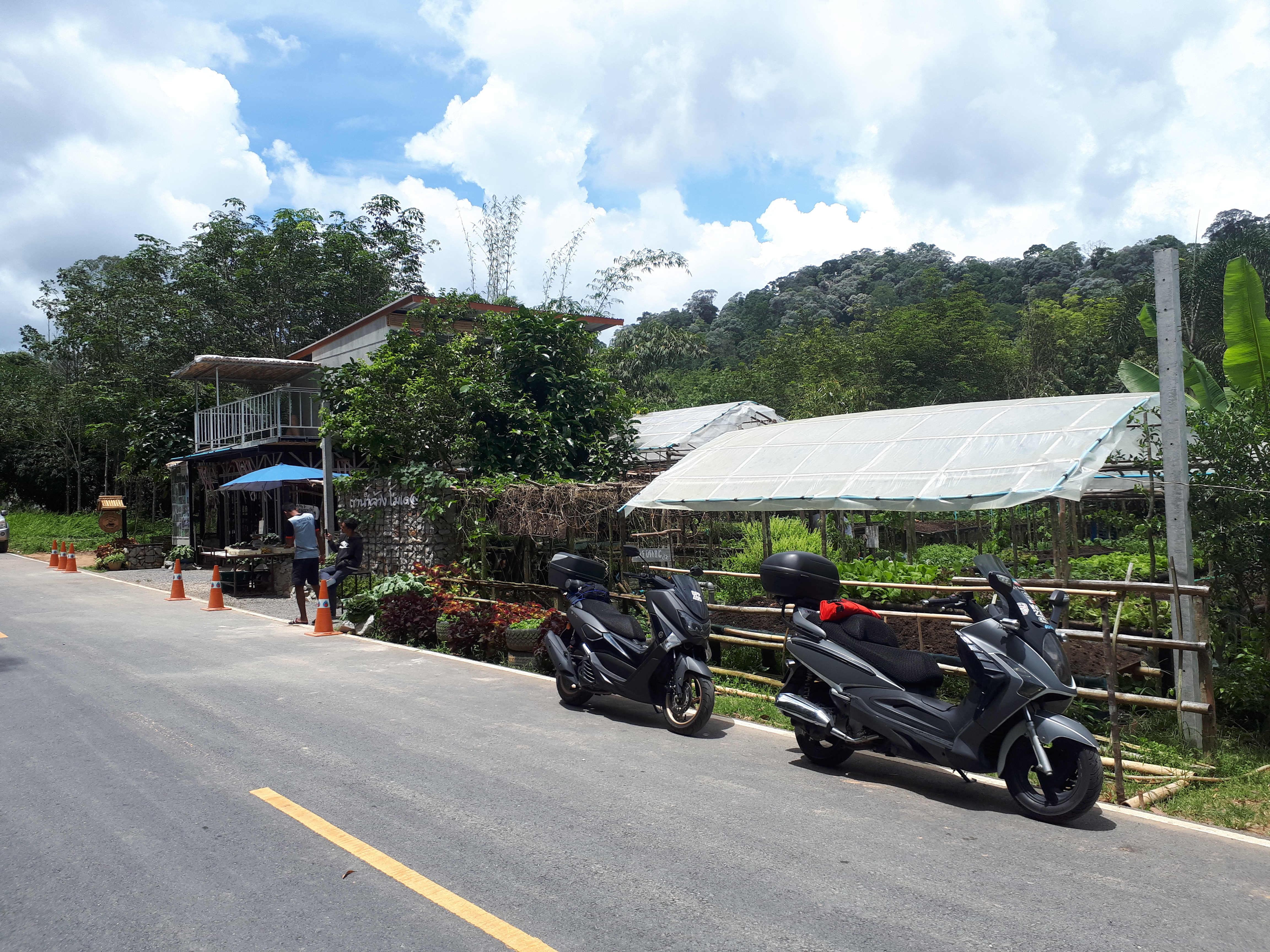 Route 410 proved to be one of the nicest, most well made roads I'd ever had the pleasure of riding on, and seems to be a favourite not just with the locals, but I distinctly recall seeing quite a few Malaysian registered vehicles go by as well. Average speed throughout the entire stretch was about 80kmh, and that was fine, seeing as how my steadfast rule when it comes to biking is that if you go too fast you lose the essence of what biking is all about, and you'll completely miss everything the location has to offer, since all your concentration is taken up just staying on the road.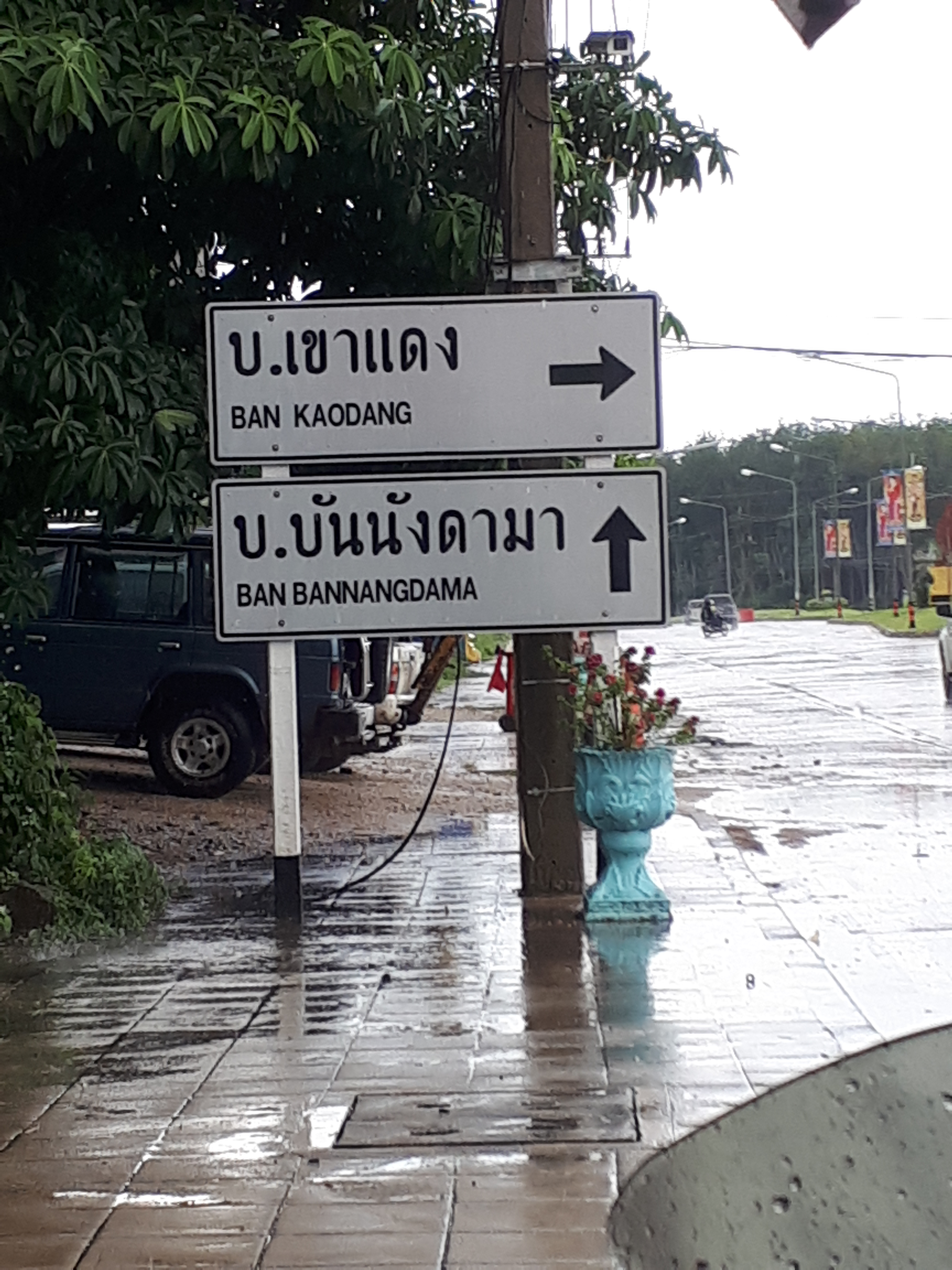 The other point I wanted to prove was more to myself than anyone else. I wanted to really know if #Scootouring, or touring on a scooter, was a plausibility or just a hashtag I made up because it sounded funky. It's a real thing by the way, I even have a Facebook page on it, so it must be real, right? Well, the fact that I'm hacking away on this laptop back home after 1,233kms over 4 days through supposed terrorist-infested roads proves that it is. Just make sure your vehicle, be it bike, scoot, car or truck is properly maintained, and in tip-top condition before any long-distance trip, to anywhere, not just here.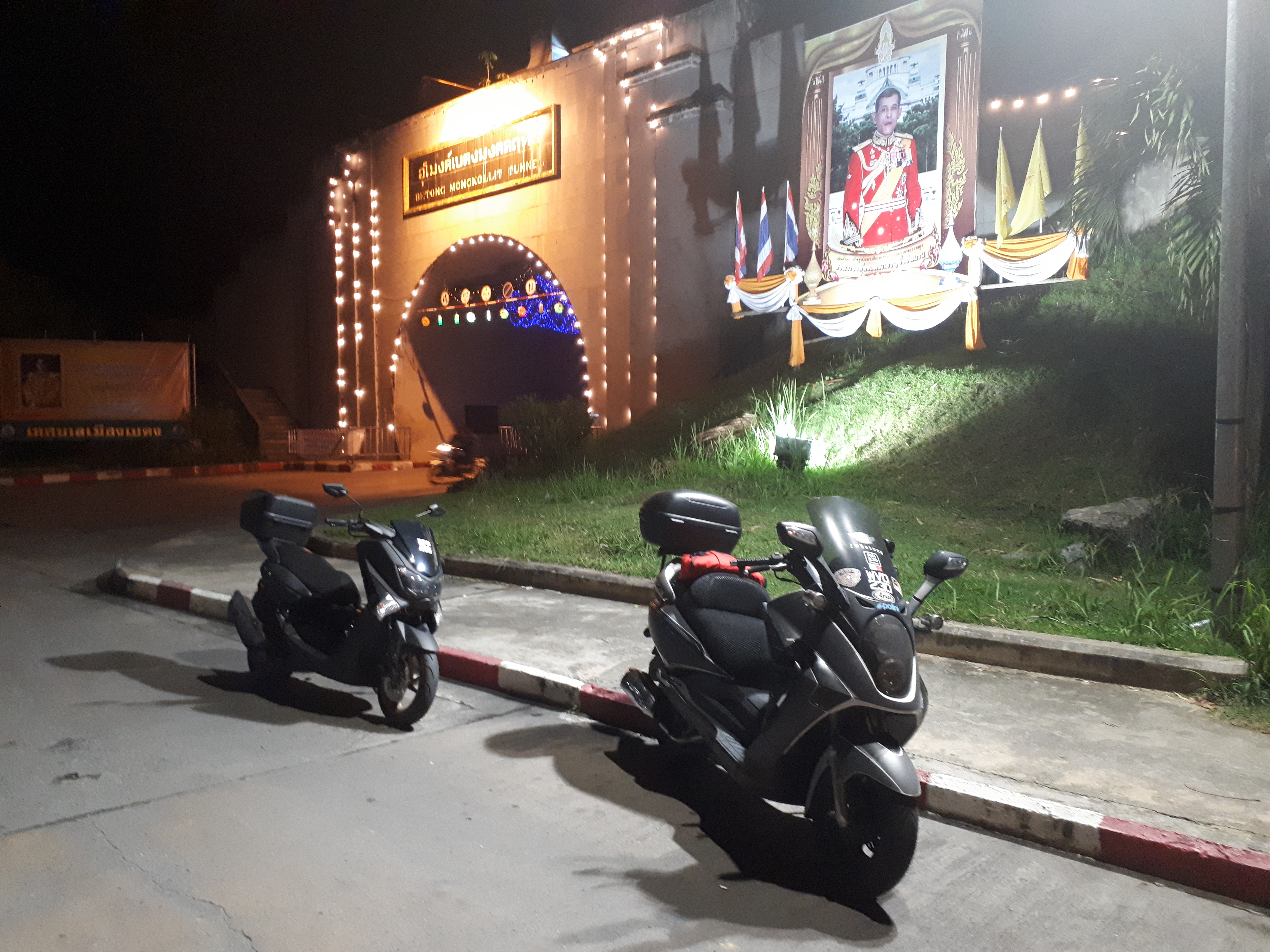 Before I end, let me set the record straight. I'm not telling you to go out now and drive to Beirut okay? No. All I'm trying to impart is to NOT let what you hear stop you from doing something that you've always wanted to do, or doing something that you love. That's what terrorists want, to change how you think and feel; to change your way of life, to make you afraid. Remember, it's all about how much fear they can instill in you, nothing else. And like I said earlier, if your time is up, hey, it's up; only the man upstairs knows how and when. Your skane is written…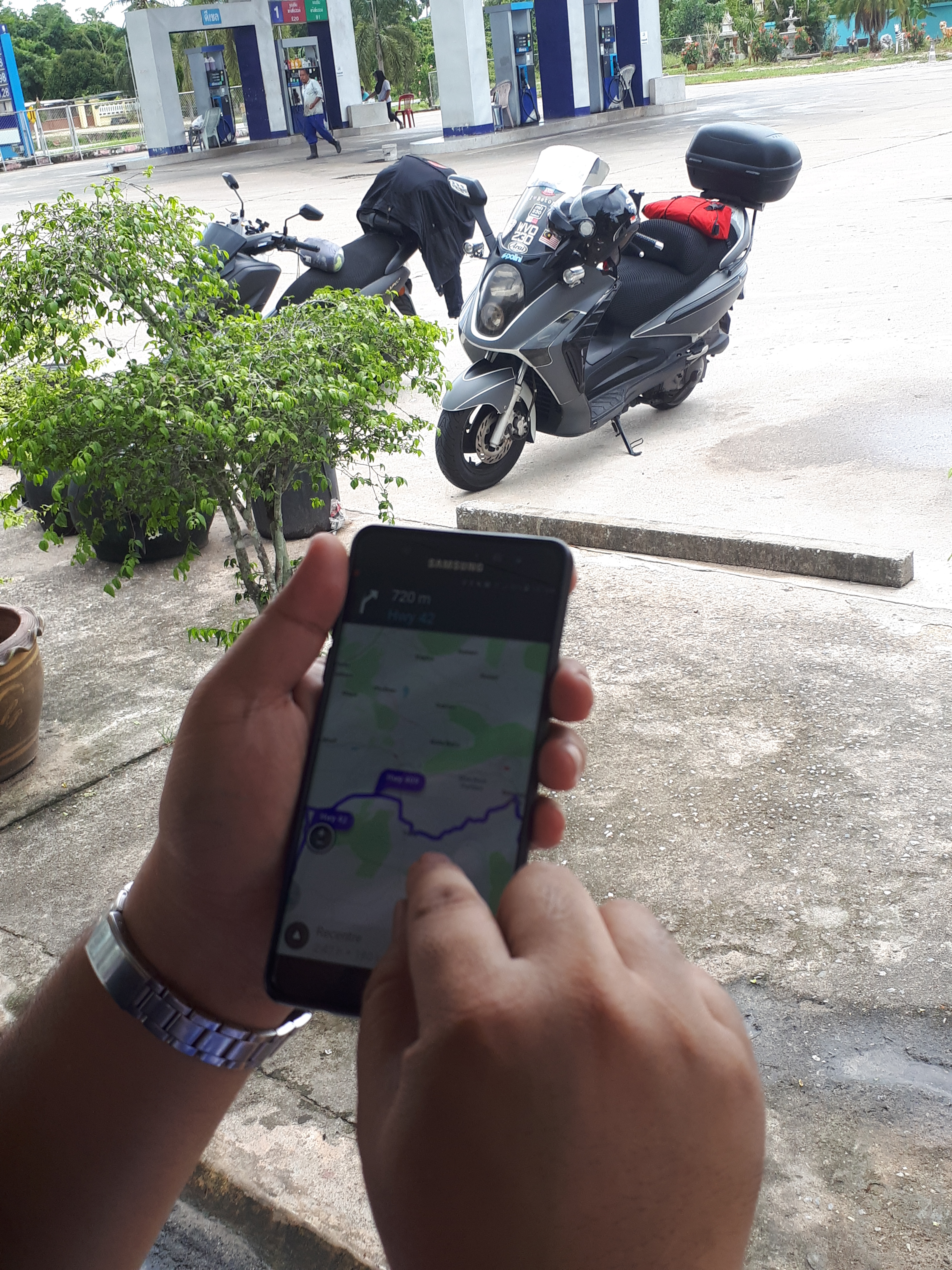 In the meantime, #yolo… we only get one shot at this, one chance, one life… so I don't know about you, but I intend to make full use of it. I'm already planning the next ride, wanna come? Peace. – Chris Wee.
Route 410 Danuk – Betong Scooter Ride Photo Gallery…