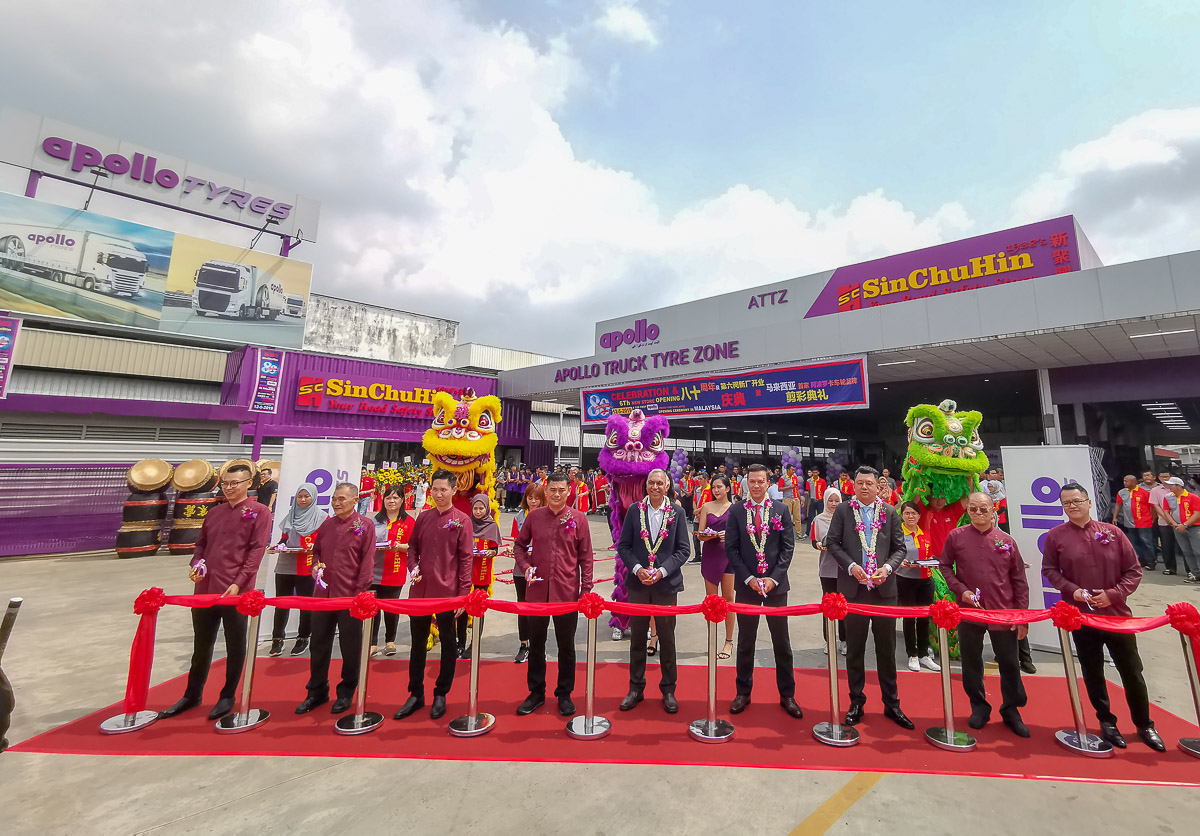 The first-ever Apollo Tyre Service Centre has just been launched here in Malaysia called the Apollo Truck Tyre Zone (ATTZ) where it focuses to be the ultimate one stop solution centre for commercial vehicles. Focused on providing added services and convenience, this service centre located in Batu Pahat, Johor will be assisting the southern region. Managed by tyre specialist, Sin Chu Hin, this Apollo Tyre Service Centre is the first one to be opened outside of India.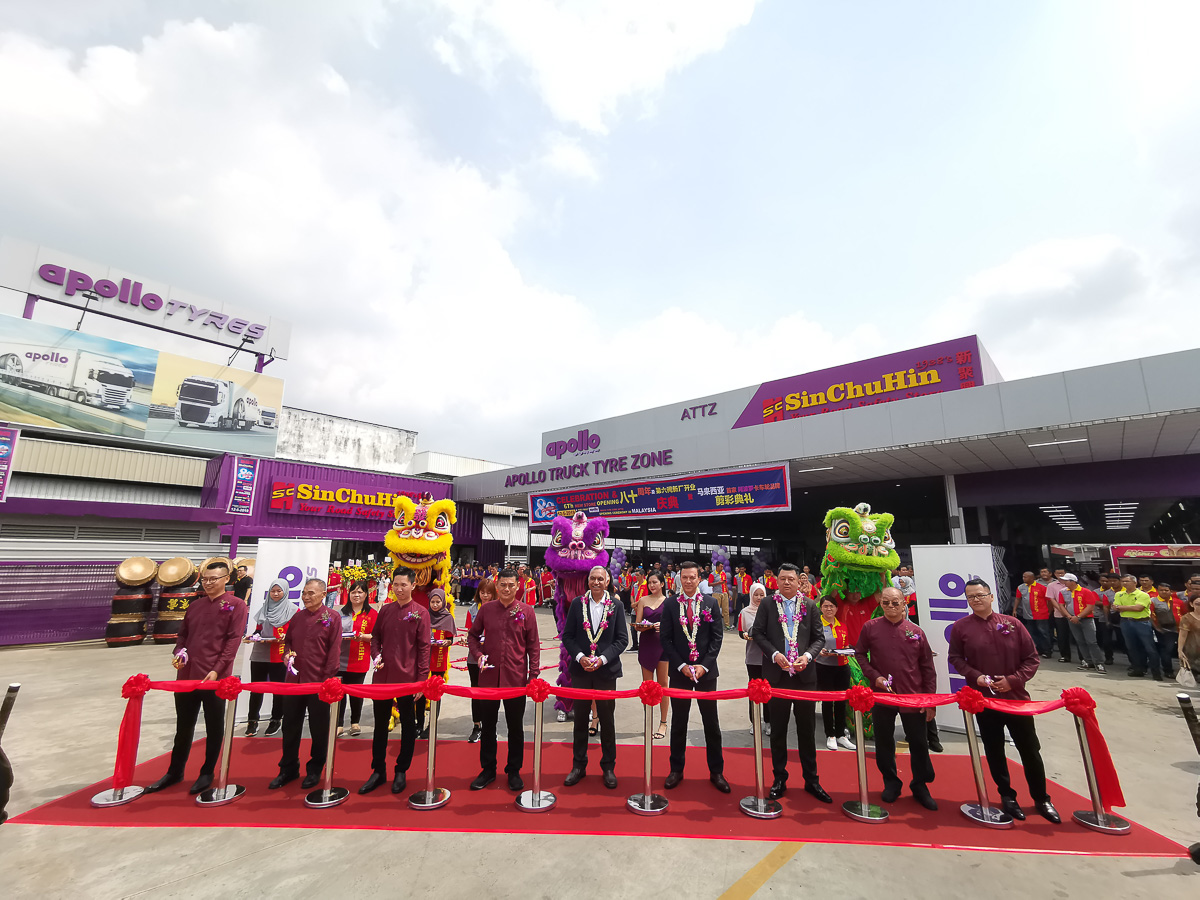 According to Satish Sharma, President, Asia Pacific, Middle East and Africa, Apollo Tyres Ltd, "Apollo is committed towards bringing the best of our products and services to our customers. This state-of-the-art truck service centre brings together Apollo's extensive experience in truck and bus radials along with Sin Chu Hin's 80-year long local experience for a range of services and solutions for our fleet customers in Malaysia, further cementing our steadfast commitment to the Malaysian automotive industry."
Loads or high-tech gizmos will be equipped at the state-of-the-art facilities including a computerized truck tyre alignment machine, automatic tyre changer, nitrogen inflator and would offer end-to-end tyre related services for trucks and buses. There's also a training centre to guide its consumers through their purchase decision.
In conjunction with the grand launch and the upcoming Hari Raya festive period, Apollo Tyres is offering its customers with exclusive vouchers with every purchase of its tyres. The ATTZ will also offer special service packages for all types of fleets in the market.
To know more, call 07 – 415 2682 or head over to the Apollo Tyre Service Centre located at:
No 2, Jalan Kolek,
Kawasan Perindustrian Tongkang Pecah,
83010, Batu Pahat, Johor.