The latest generation Porsche 911 Carrera S and Carrera 4S have been officially unveiled by Sime Darby Auto Performance (SDAP). The unveiling which was held at the Sepang International Circuit was in conjunction with the Porsche Carrera Cup Asia (PCCA) that is taking place this weekend where the race version (911 GT3 Cup) will also be participating.
The main highlight of any 911 is always its outright performance where anyone can have a damn good time in any track session, but Porsche have pushed the envelope to where it can also be driven comfortably as a daily vehicle in and around congested cities like Kuala Lumpur.
The agility and driving dynamics of the new Porsche 911 Carrera S and 4S is a masterpiece of exemplary performance figures, iconic design, and new modern features that allows drivers to drive comfortably or making the tyres screams in the circuit. The new 911 is truly the epitome of an everyday sports car anyone can appreciate.
According to Christopher Hunter, CEO of SDAP, "The new 911 is a reflection of the past and a vision of the future, with its iconic silhouette and timeless design. It remains a sports car icon that has retained the public's fascination since its arrival in the automotive scene over half a century ago. Due to the passionate and loyal following here, it comes as no surprise that Malaysia is the top market for the 911 in 2018 within the Porsche Asia Pacific region."
"The 911 GT3 Cup Car training at Porsche Experience Centre Sepang also took place for the first time in South East Asia in 2018, a reflection of the fervent customer base. With the new standard Wet Mode function, the iconic model's capability in handling difficult adverse driving conditions is second to none, which is especially useful in our climate."
Talking about power, the new 911 comes with the latest generation 3.0-litre flat-six turbocharged engine which is able to produce a whopping 450hp and 530Nm that allows the beast to reach 0.100km/h in only 3.7 seconds. Top speed? 308km/h. This baby is matted to an upgraded eight-speed dual-clutch transmission and other new assistance systems like Porsche Wet Mode, Night Vision Assist, and thermal imaging camera just to name a few.
With all 911, the timeless design remains its iconic signature which anyone and everyone can easily recognize and highly appreciate. This time around, the new 911 has wider wheel housing to make way for the 20-inch wheels (21-inches for the rear).
The body is now 45mm wider on the front which houses new LED headlights and four-point daytime running lights which are cleverly integrated into the wings. The sides are further enhanced with electrical pop-out handles which are flushed seamlessly.
Moving towards the rear, fans are welcomed with a wider tail that is equipped with variable-position spoiler and a very elegant light bar. Newly designed air intakes compliment the car's overall flow. To further increase downforce, the rear spoiler is now 25% wider which also give a much cleaner façade.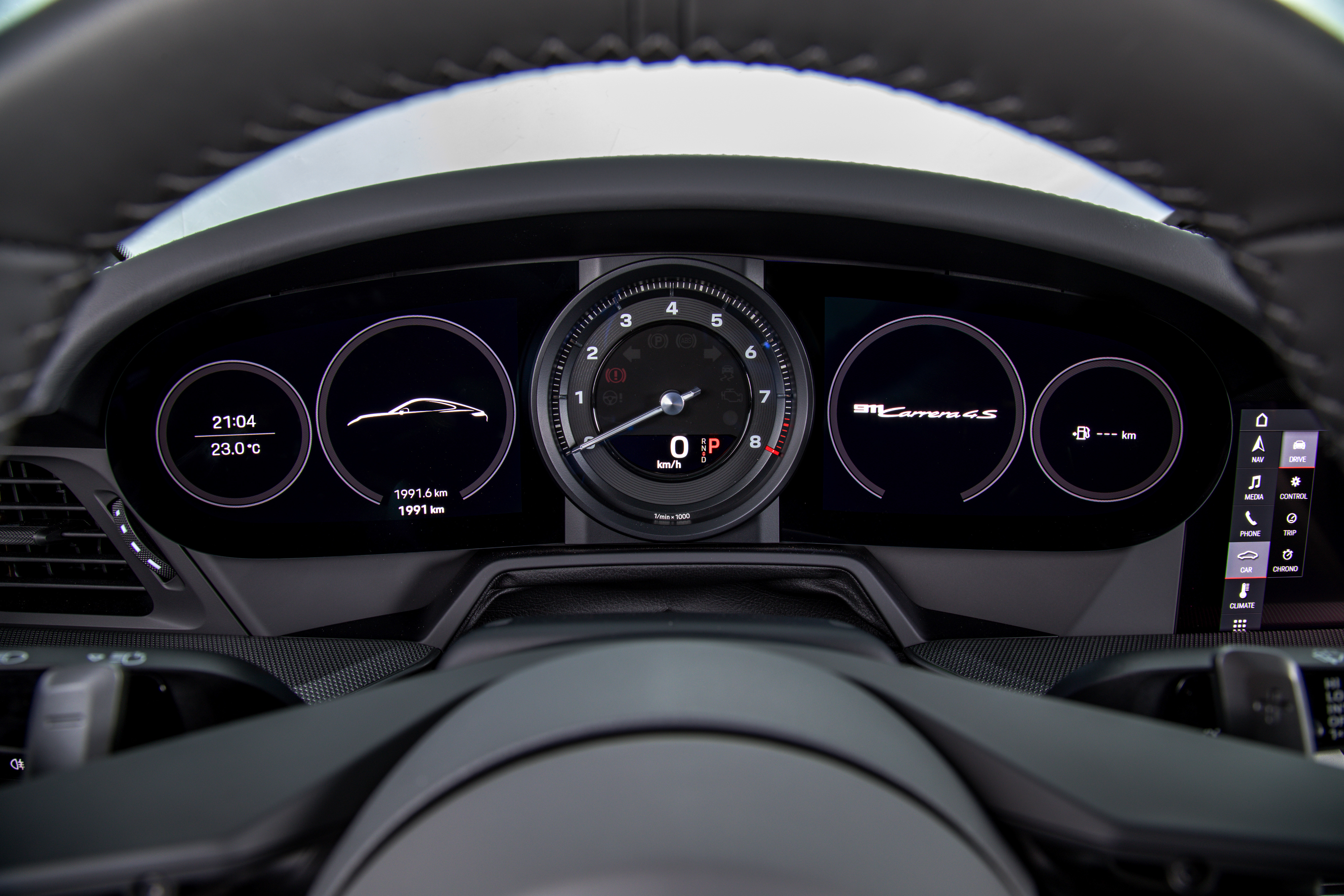 Its interior has gone through a facelift as well with a tasteful combination of traditional elements and state-of-the-art Porsche technology. The centrally positioned analogue rev counter housed between two thin, frameless freeform high-resolution 7-inch displays pair perfectly with its new 10.9-inch touchscreen.
The always reliable Porsche Communication Management (PCM) can now be accessed without hassle or distraction while driving thanks to the new interior architecture and layout. There's also the docked-on control panel of five buttons provides direct access to essential drive and chassis functions.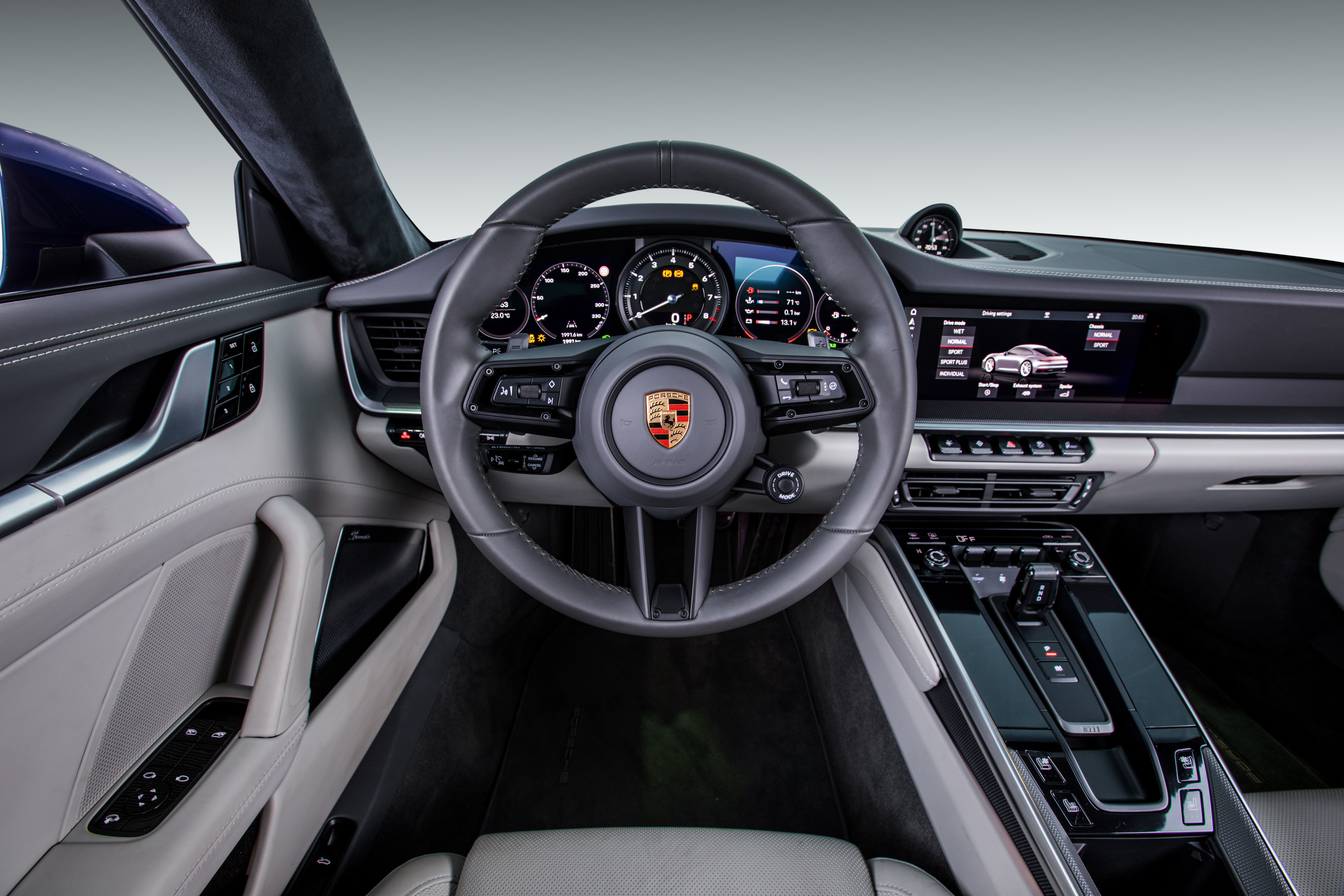 The new 911 Carrera S price starts from RM1,150,000 while the new all-wheel-drive 911 Carrera 4S price starts from RM1,220,000. Head over to https://www.porsche.com/pap/_malaysia_/.
Redesigned Porsche 911 RSR ready to defend world championship title [w/VIDEO]