Tune Insurance Malaysia Sdn Bhd (Tune Protect Malaysia) has launched their latest PAYD benefit which stands for 'Pay-As-You-Drive', an opt-in feature to their motor insurance where drivers who drive less get more rewards. It's a complementary plan for those who choose to be insured under Tune Protect and it won't affect the car's No Claim Discount (NCD) whatsoever.
In the pursuit of encouraging drivers to drive less (and those who prefer to take the public transportation or save the environment), Tune Protect's PAYD benefit will reward registered customers with up to 20% refund on their annual motor insurance premium at the end of the policy period.
According to William Foo, CEO of Tune Protect Malaysia, "As motor insurance is compulsory for every registered vehicle, we would like to encourage low mileage car owners to maximise the value of their insurance coverage with PAYD as they would get to enjoy a refund from the basic premium that is paid at the inception of their motor policy. PAYD targets a relatively untapped car owners' market by offering them a unique value proposition that is suited to their lifestyle.
Those who are eligible for the new Tune Protect PAYD benefit are:
Private car owners a 28-60 years old
Vehicles aged 0-3 years old
Vehicles that are sum insured between RM40,000 to RM300,000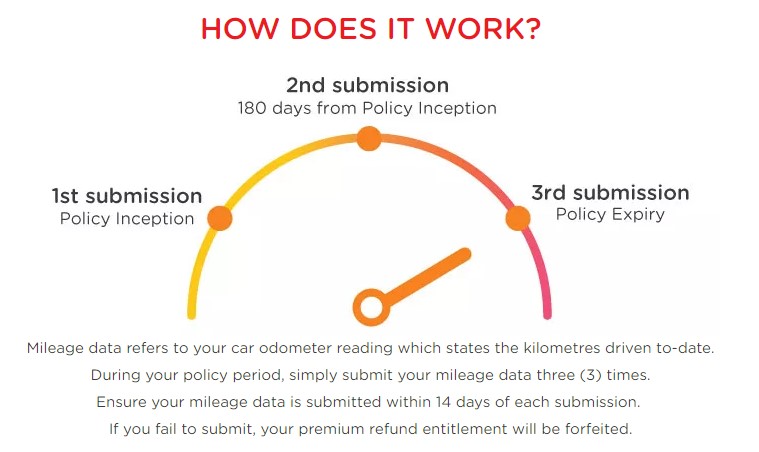 This particular feature of the Tune Protect Motor insurance is perfect for those who are active in the 'Park & Ride' driving community (those who commute to work by bus, LRT, MRT, etc.), 'second car' customer segment, as well as city and neighbourhood drivers.
This is a two-tier system where those who drive less than 6,000km in the year can reap the 20% refund benefit on their motor insurance premium at the end of the term. The second tier covers those who drive between 6,000km-8,000km where they will be refunded 15% of the total basic premium paid for the motor insurance under Tune Protect.
Khoo Ai Lin, Group CEO of Tune Protect Group Berhad also added, "In line with one of Tune Protect strategic pillars of leading in product innovation and differentiation, PAYS is the second on-demand and usage-based product that we have launched to the market after Sports+, a Personal Accident (PA) product for extreme sports enthusiasts, which was launched last November."
For more information, head dover to www.tuneprotect.com/payd. Get rewarded today (and at the end of the policy term) with Tune Protect PAYD!