The Ministry of International Trade and Industry (MITI) has announced that the first New National Car model will be launched in March 2021 and the anchor company which has been chosen to lead this very important project is DreamEDGE Sdn Bhd.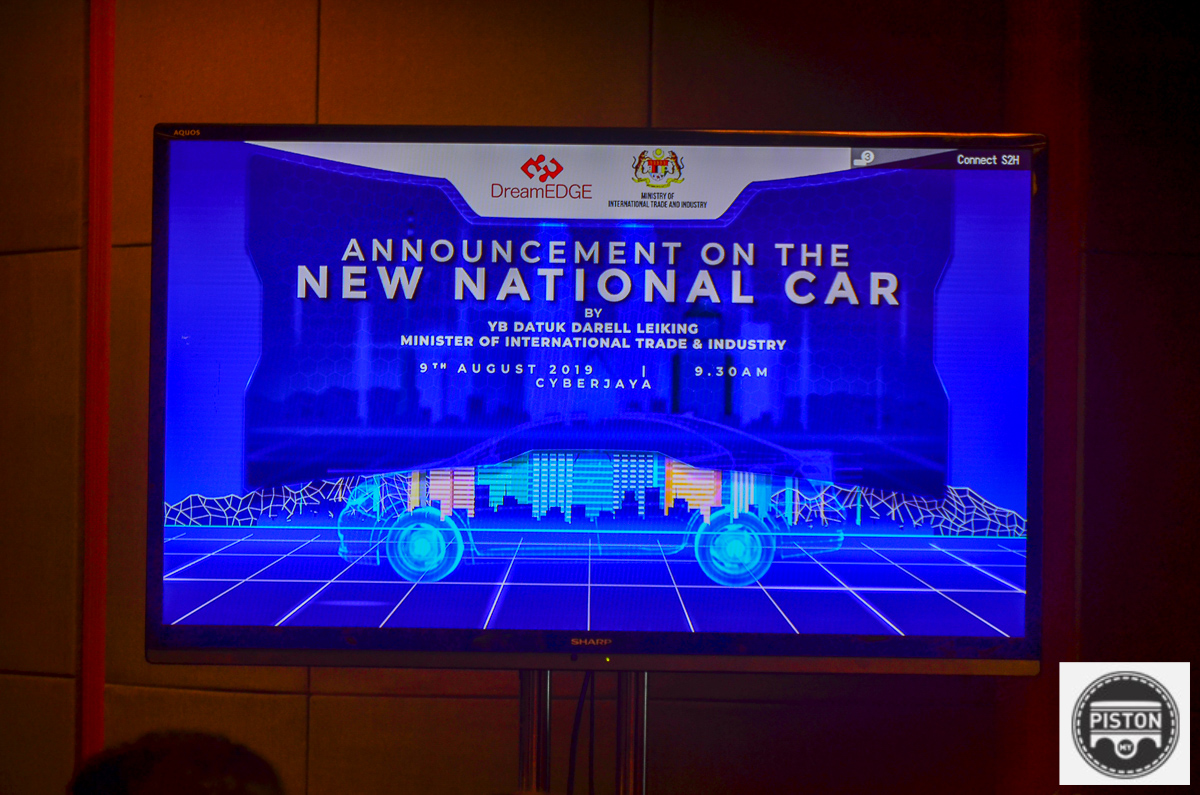 Present today during the official announcement was the Minister of International Trade and Industry, YG Datuk Darell Leiking. Also present during the press conference are CEO of Malaysia Automotive Robotics and IoT Institute (MARii), Dato' Ts. Madani Sahari, and key members of DreamEDGE.
A timeline of the entire project has been given whereby the end of this month, they will be presenting the model mock-up of DreamEDGE's engineering capability. This will be the starting point where Malaysia will get to see the progress of development leading up to its official debut, which has been set in 18 months' time.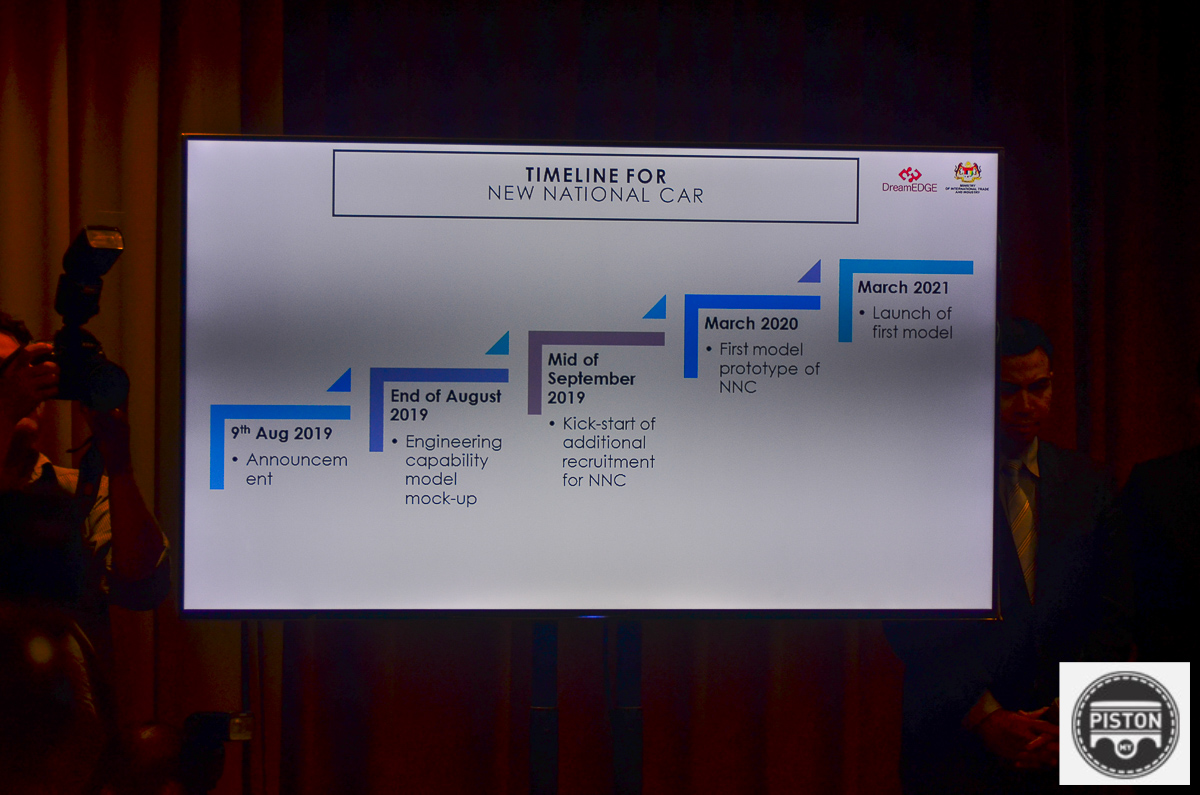 The first model of the New National Car will most likely be an ICE (internal combustion engine) or a hybrid. While specific details of the car have not been shared just yet, all we know is that it's going to be a sedan in the C-segment.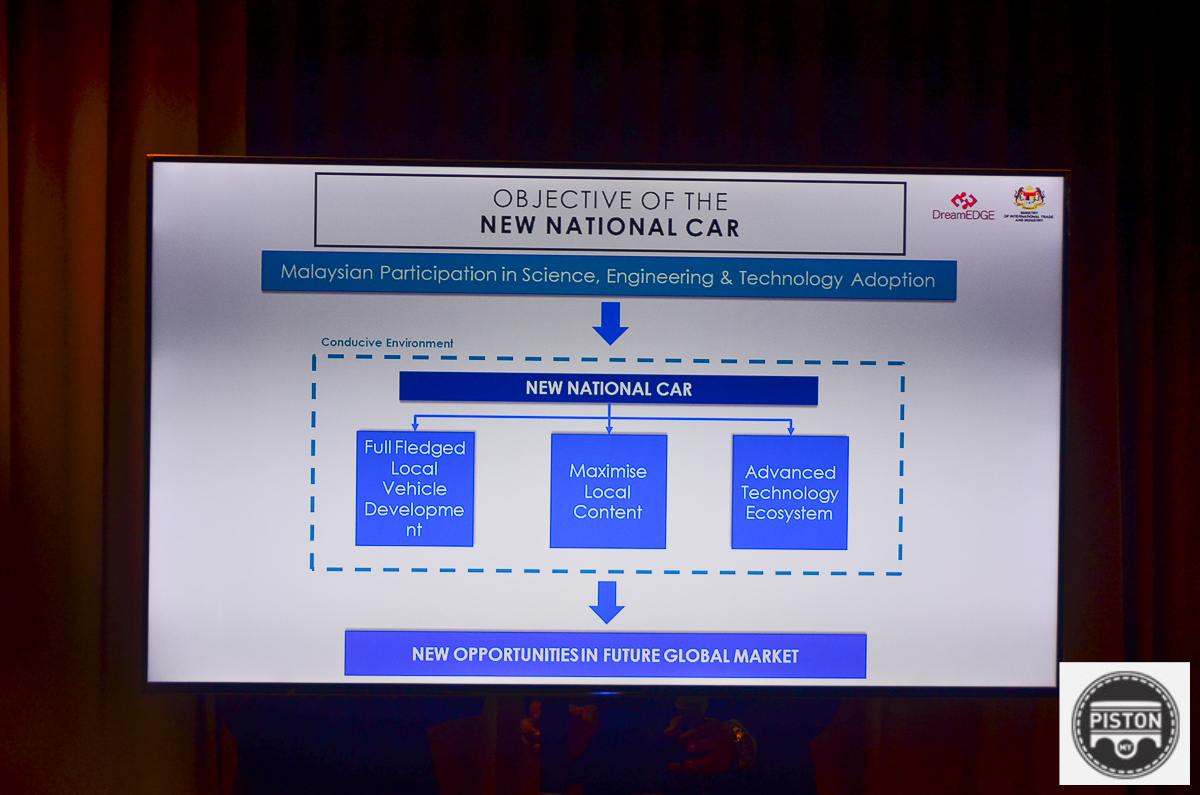 DreamEDGE was chosen for this momentous task due to their experience and expertise in technical strategic collaborations, end-to-end automotive engineering service, skilled workforce, and overall involvement in many different fields which includes Oil & Gas, Defence, Ship Building, and many more.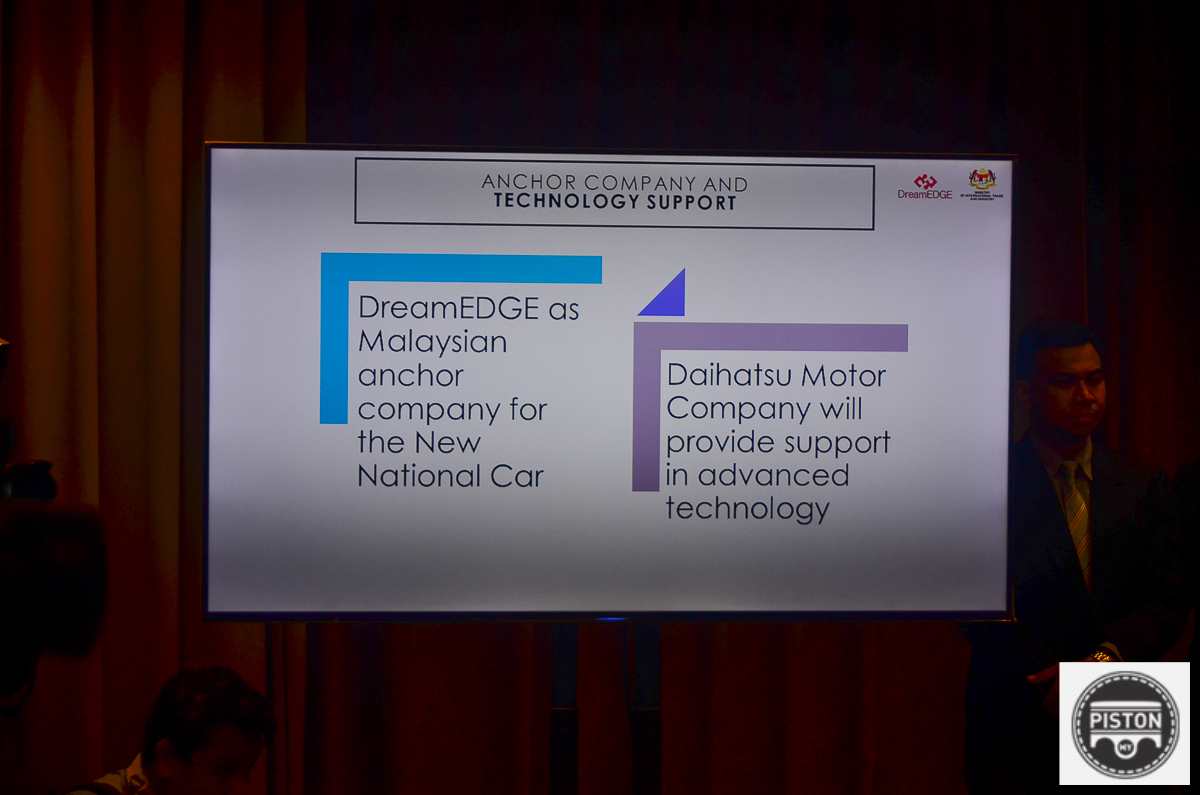 Another surprising announcement made today was the involvement of Daihatsu Motor Company in which they will 'provide support in advanced technology'. This includes lending support and sharing of technology for the New National Car overall development. This in turn will help to speed things up in order to make their debut deadline in March of 2021.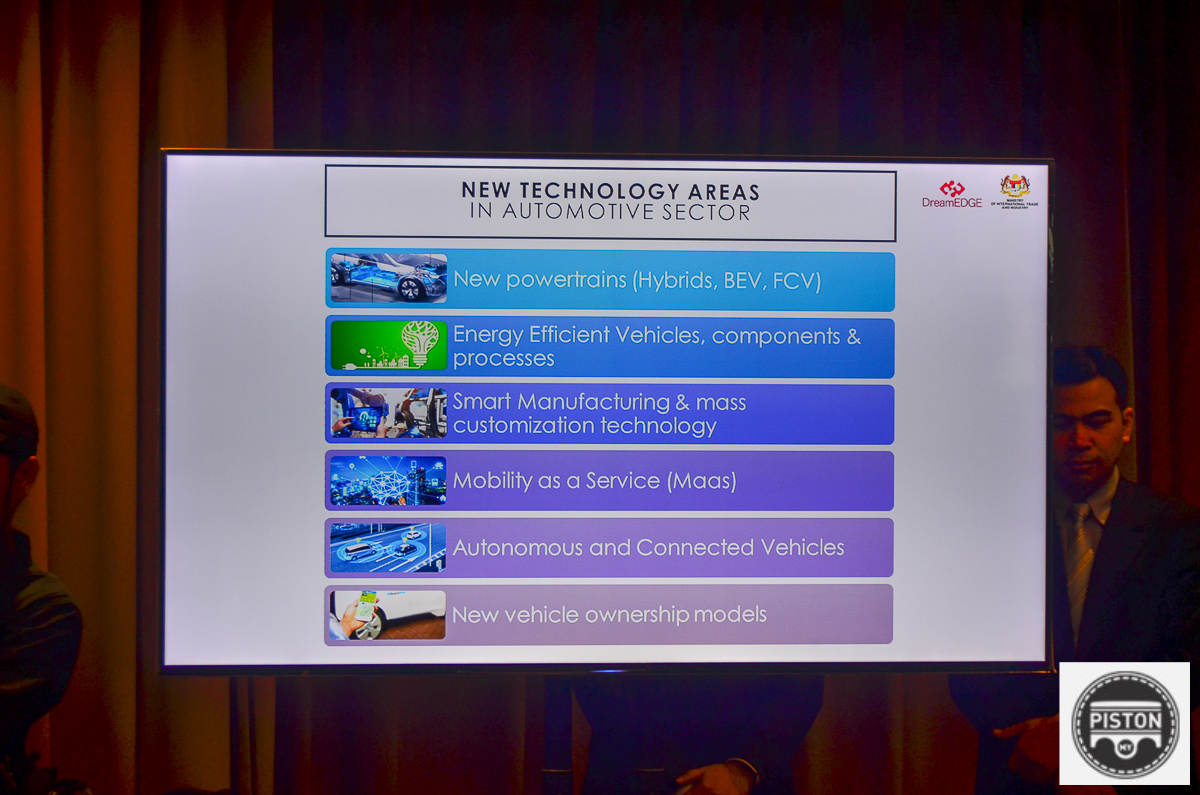 The key focuses of the NNC project are:
New model with advanced technology
Exclusive model with new approach to segmentation
Affordable to the public
Focusing on upper body design, interiors, human-machine interface
Enhanced Noise, Vibration, and Harshness (NVH) and Ride & Handling (RH)
Privately funded by several companies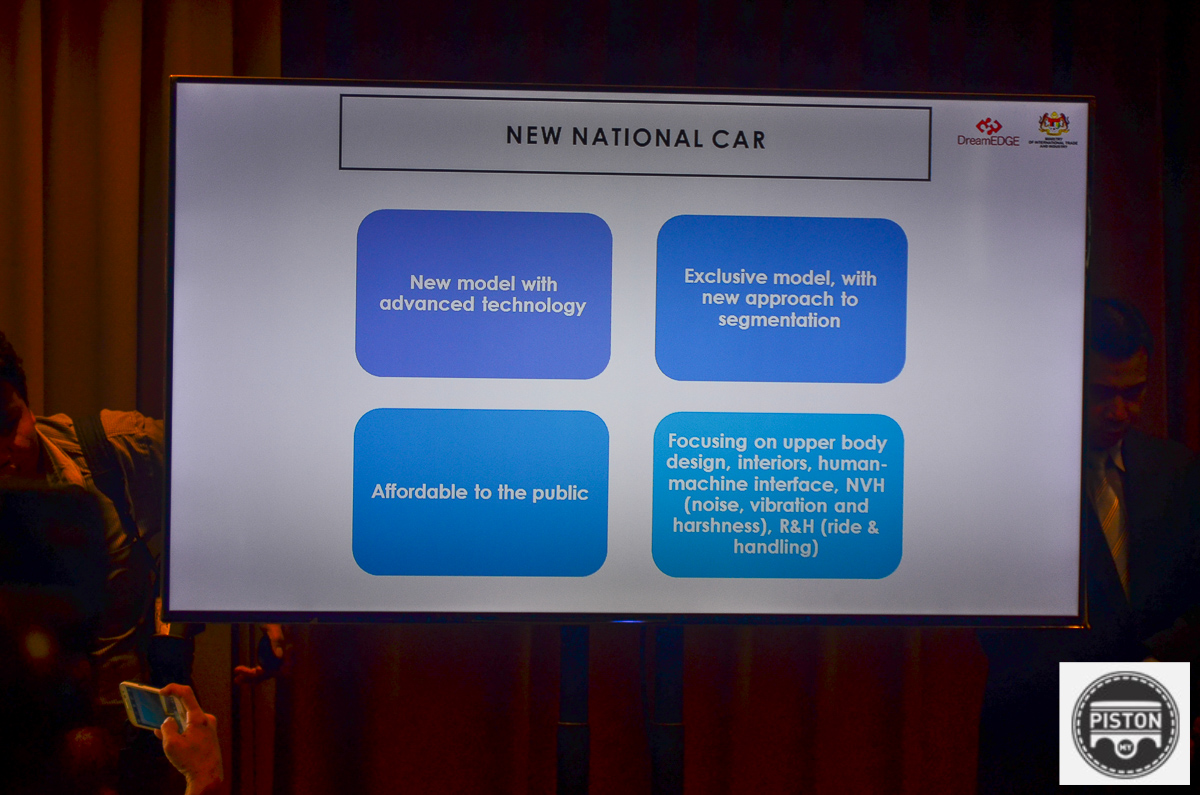 There are still a lot of details that we don't know about the New National Car project but the very first prototype will hopefully be unveiled in March 2020; a full year before its official launch. Other than that, it's going to be a full-fledged local vehicle development (even though Daihatsu was announced to lend a helping hand).