In Britain, there are now more public places to recharge electric vehicle (EVs) than station selling petrol or diesel. In fact, the difference is almost 1,000 – 9,300 EV charging locations compared to 8,400 fuel stations.
This is the finding of Nissan's UK subsidiary, based on available data and the company says that the crossover actually happened more than a year before Nissan's 2016 prediction of August 2020. It is believed to be the result of the accelerating adoption of EVs amongst British motorists.
Fuel stations are everywhere
The global fuel station network today is a product of some 100 years of expansion. Places where vehicles can refuel can be found even deep inside the jungles of Africa or the mountain passes of the Himalayas. In Britain, the first fuel station was opened in November 1919 and as the vehicle population grew, so too did the number of stations to meet demand.
However, since 1970, almost 80% of the stations have closed, whilst the number of EV charging locations has increased from a few hundred in 2011 (when the Nissan LEAF went on sale) to more than 9,000 in August 2019.
'Range anxiety' can be dismissed
Of these locations, more than 1,600 provide 'rapid charging' which can recharge a typical EV battery pack to around 80% capacity in under an hour. According to Zap-Map, two new rapid charge devices came online every day in the last month. Almost all UK motorway service stations now have charging stations installed, the majority of which provide a rapid charge option. So it would be possible for owners of EVs such as the LEAF to travel around the country without 'range anxiety'.
Transport for London has installed more than 1,000 EV charge points in the last year alone, as supply of fossil fuel within the capital city is becoming scarcer. One of the country's oldest stations, the Bloomsbury Service Station which had been in operation since 1926, was closed in 2008.
"We've moved beyond the early concerns of range anxiety with EVs now exceeding the vast majority of customer's daily driving needs. The next challenge is for charging infrastructure to keep pace with the number of EVs on the road, and that the experience of recharging is as enjoyable and effortless as that of all-electric driving," said Kalyana Sivagnanam, MD of Nissan Motor (GB) Ltd.
Since Nissan launched the first mass-market electric vehicle – the LEAF – in 2010, EV technology has continually improved, with the latest models both affordable and practical for the majority of new car buyers. As a result, Britain is experiencing unprecedented growth in the demand for battery-powered personal transport.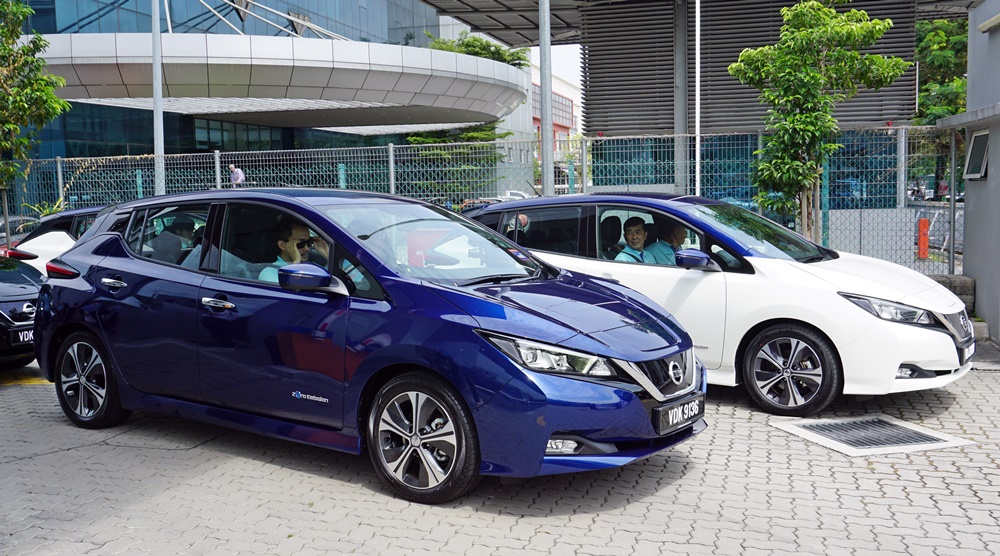 Click here to read more about the latest Nissan LEAF