Mangrove habitats are important in nature's ecosystem as they are capable of storing 4 times more carbon mass than tropical forests, thus reducing the amount of carbon dioxide, a gas that causes global warming, They are also known to help prevent erosion of coastal areas by stabilizing sediments with their dense roots and branch network, filtering pollutants and trapping rubbish that originated from land. Their presence along coastal areas has also been known to help reduce the impact of tsunamis.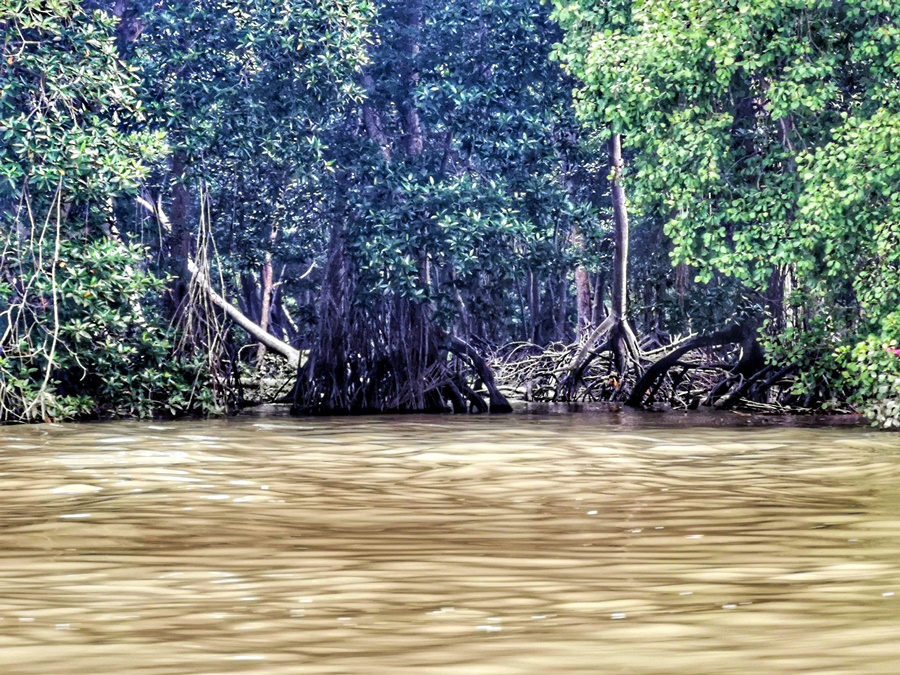 Preserving the mangrove habitat is therefore important and recently, 61 participants involving Edaran Tan Chong Motor (ETCM) employees, Nissan family members and friends, worked together to plant 310 new mangrove trees to battle climate change in the near future.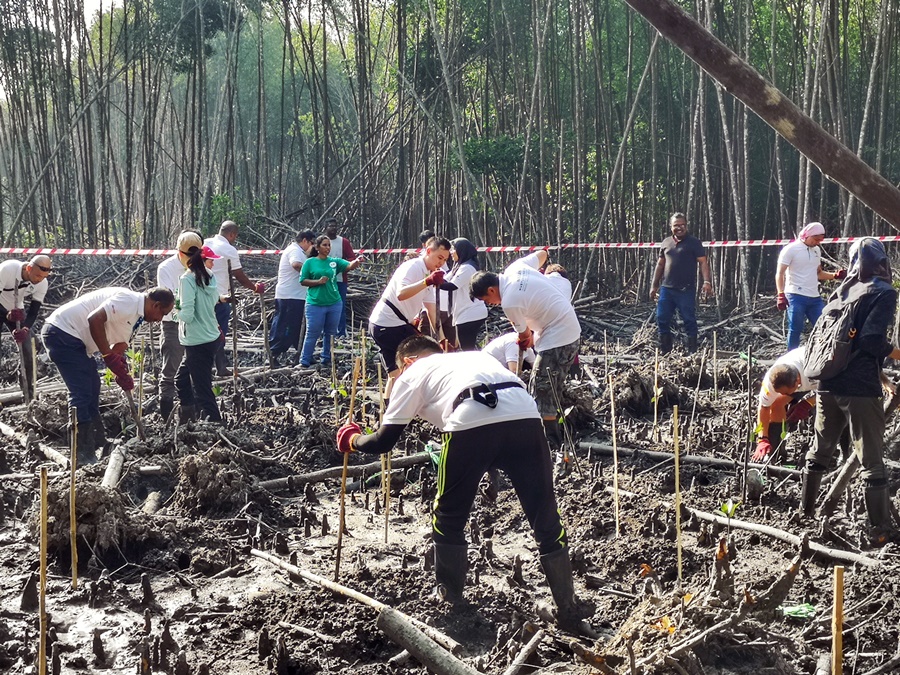 Nissan Nurtures Nature campaign
The planting session was part of an effort to reconnect with nature and environmental awareness through ETCM's 3rd series of Nissan Nurtures Nature campaign. It was held at the Kuala Selangor Nature Park and after the planting session, the participants also took the opportunity to clean the surrounding area and collected a total of 97 kgs worth of waste.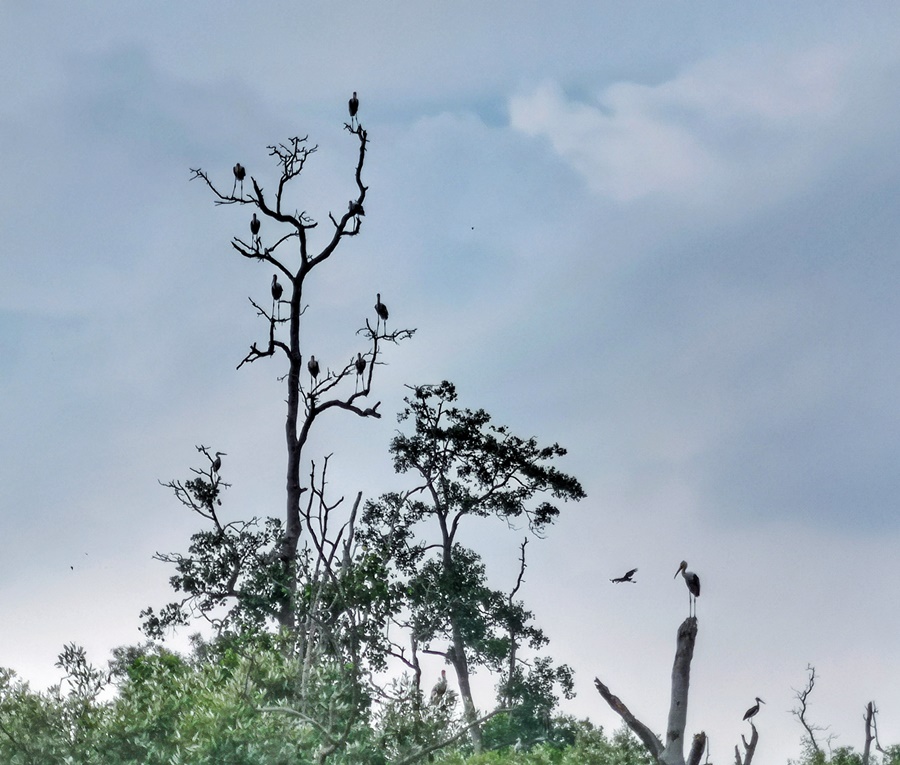 The mangrove areas are also home to a wide array of fishes and shellfish, including migrating birds. During a cruise along the Sungai Buloh River, participants were able to see many different types of birds including the globally endangered 'Milk Stork' (Myceteria Cinerea) and 'Lesser Adjutant Stork' (Leptoptilos Javanicus).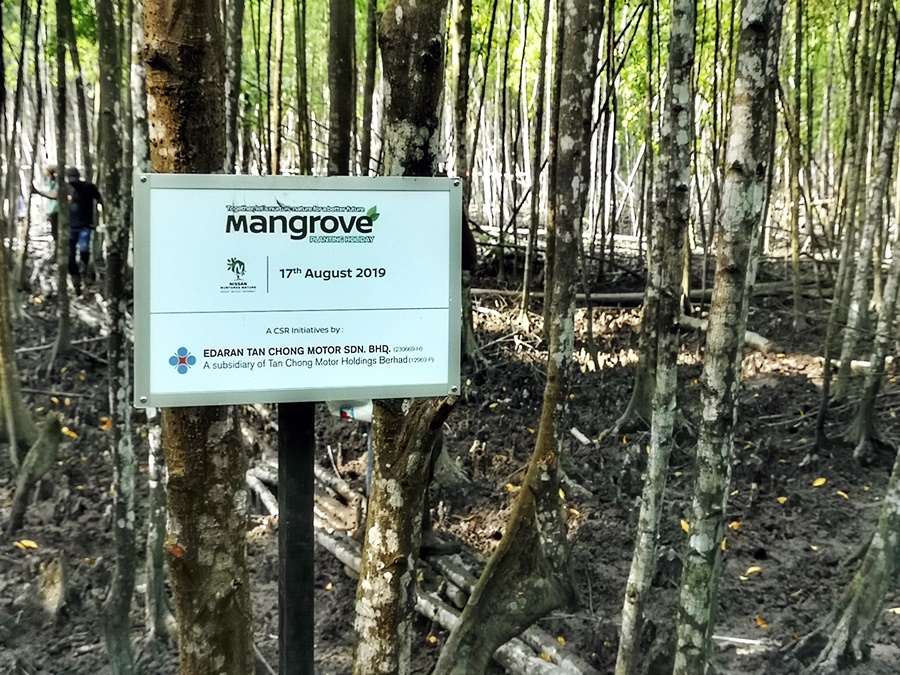 3R environmental philosophy: Reduce, Recycle and Reconnect
ETCM introduced Nissan Nurtures Nature in June 2018 to encourage customers and their families, business partners, non-profit organizations, as well as employees to join hands in creating positive and meaningful changes to the environment and communities centred on a 3R environmental philosophy: Reduce, Recycle and Reconnect.
Members of the public who wish to know more and receive updates about the Nissan Nurtures Nature campaign may contact ETCM's Customer Relations Department at 03-4047 8788 or send an email request to crd@tanchonggroup.com.
Click here for more news about ETCM and Nissan at PISTON.MY