Most people would go to Ferrari to collect their new cars or visit the museum and view the history of the famous Italian carmaker. Now Ferrari also offers another reason to visit the factory at Maranello in Italy: the Ferrari Classiche Academy. This is a new activity with driving courses that focuses on various classic cars that helped to create the legend of the Prancing Horse and write the history of their era.
There are different track driving modules for each course which is held over 2 days at the Fiorano Circuit. These modules give everyone, including people new to historic cars, the chance to familiarise themselves with the vehicle dynamics, the gearbox, corner management and many other aspects of driving the cars. There are also sessions which enable participants to learn the techniques used to drive cars produced before electronics and driver aids entered the automotive world.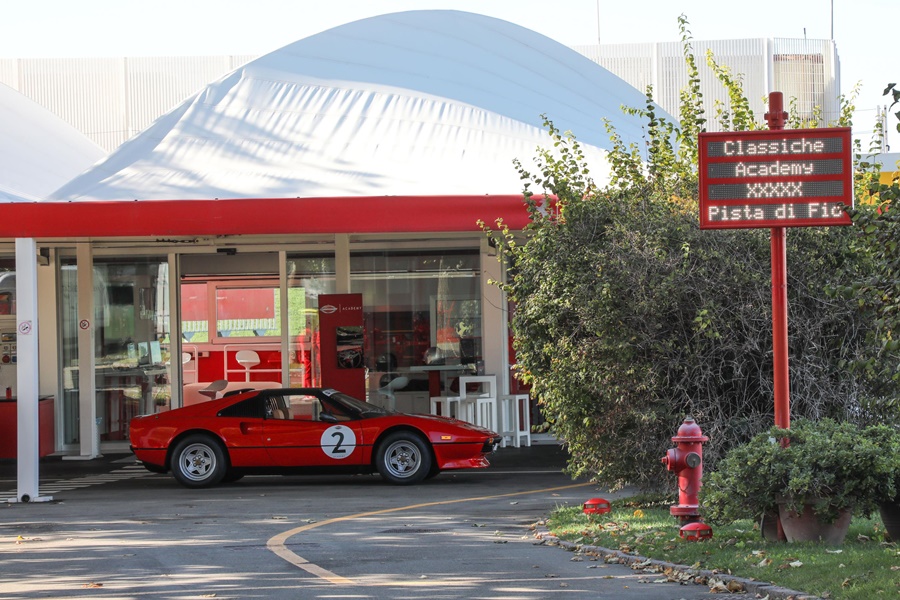 Four classic models
The programme typically begins with a practical introduction to the cars covered by the course (four 308 GTS and GTBi models, all with various mechanical developments from the base models, and a Mondial 3.2). The cars are raised on a lift and examined to give an idea of the components used and their technical characteristics.
The participants then go on a guided tour of the Officine Classiche Ferrari and the company's technical archive. Here they can view technical drawings, engineers' notebooks and race reports for GT and racing cars produced from 1947 onwards.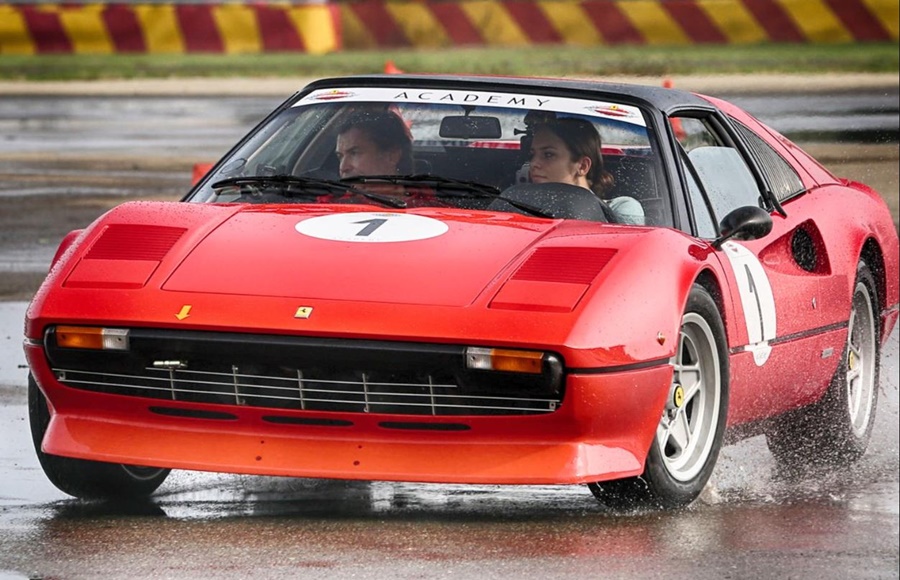 The subsequent track sessions consist of a series of technical briefings by the instructors on driving techniques for cars with manual gearbox without electronic assistance, including 'heel and toe', 'double de-clutching' and others.
Once behind the wheel of a historic car, the participants (always accompanied by their instructors) perform a series of driving sessions of increasing difficulty. These take place in a wide range of conditions, including driving in the wet, counter-steering at speed and managing vehicle dynamics.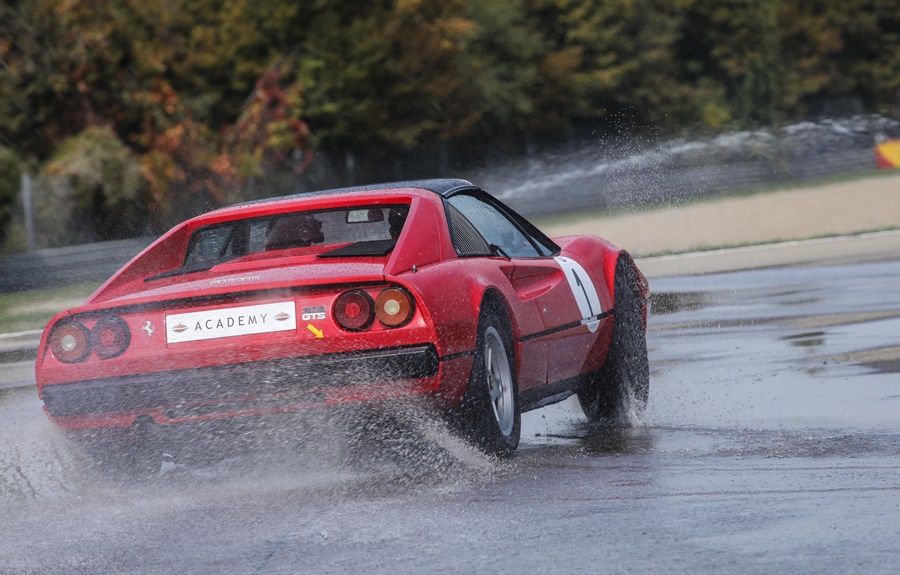 Driving a powerful supercar like a Ferrari back in the days when there were no electronic systems to prevent you from getting into 'trouble' required skill and muscles since there was no power steering. And you had to learn to shift precisely without a computer doing rev-matching too. If you want to know what it was like, book a session at the Ferrari Classiche Academy.
Universo Ferrari – the first event dedicated exclusively to Ferrari