There's a new McLaren 'Ultimate Series' roadster and it's called the McLaren Elva. This is the very first McLaren road car that comes with an open cockpit and offers an entirely new dimension to their Ultimate Series line-up. The Elva is a very special and limited model indeed as only 399 examples will be made for global consumption.
According to Mike Flewitt, CEO of McLaren Automotive, "The McLaren-Elva M1A [Mk1] and its successors are in many ways the true spiritual forerunners of today's McLarens – superlight, mid-engined cars with the highest levels of performance and dynamic excellence. It's fitting that the new McLaren Ultimate Series roadster – a uniquely modern car that delivers the ultimate connection between driver, car and the elements and with that new height of driving pleasure on-road or track – acknowledges our rich heritage with the Elva name."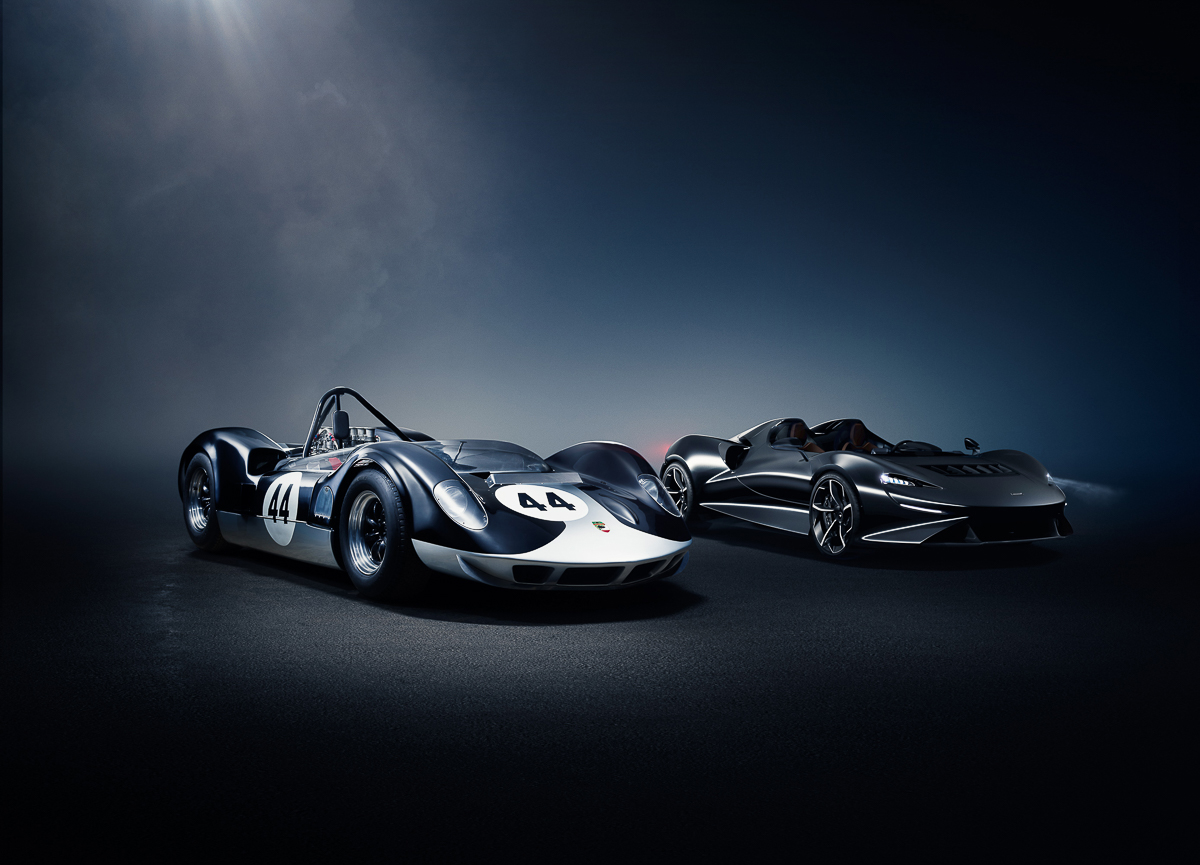 This two-seater beast of beauty is constructed around a bespoke carbon fibre chassis and body with the roof, windscreen, and side windows were taken out of the equation. This means that whoever is lucky enough to get behind the wheel will get the ultimate driving experience that McLaren has to offer.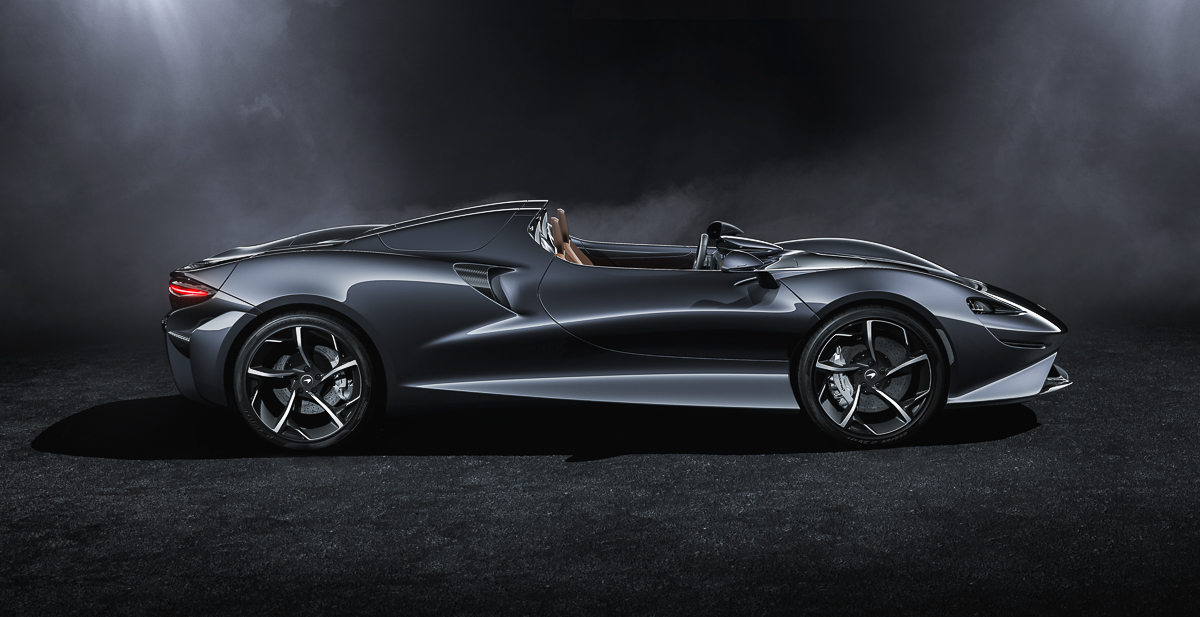 Paired with that super lightweight carbon fibre chassis is a powerful 4.0-litre twin-turbocharged V8 (the same family as the Senna and Senna GTR) that produces around 805hp of pure McLaren performance. Labelled as the lightest McLaren road car yet, drivers are able to experience 0-100kmh/h in under three seconds while 0-200km/h is achieved in just 6.7 seconds. That's faster than the Senna, folks.
Going back to the design, the Elva carries a very striking yet unique façade thanks to its low front nose, pronounced front fender peaks, carbon fibre rear fenders, and those twin rear buttresses. While the Elva is considerably missing the major elements that most people associate with safety, McLaren stated that its form and sculpture of the upper cabin is more than enough to provide a 'secure environment'.
Helmets can be worn for those who require a bit more confidence and a factory option fixed windscreen is also available for most markets around the globe. The Elva also comes with the world's first aero protection called Active Air Management System (AAMS).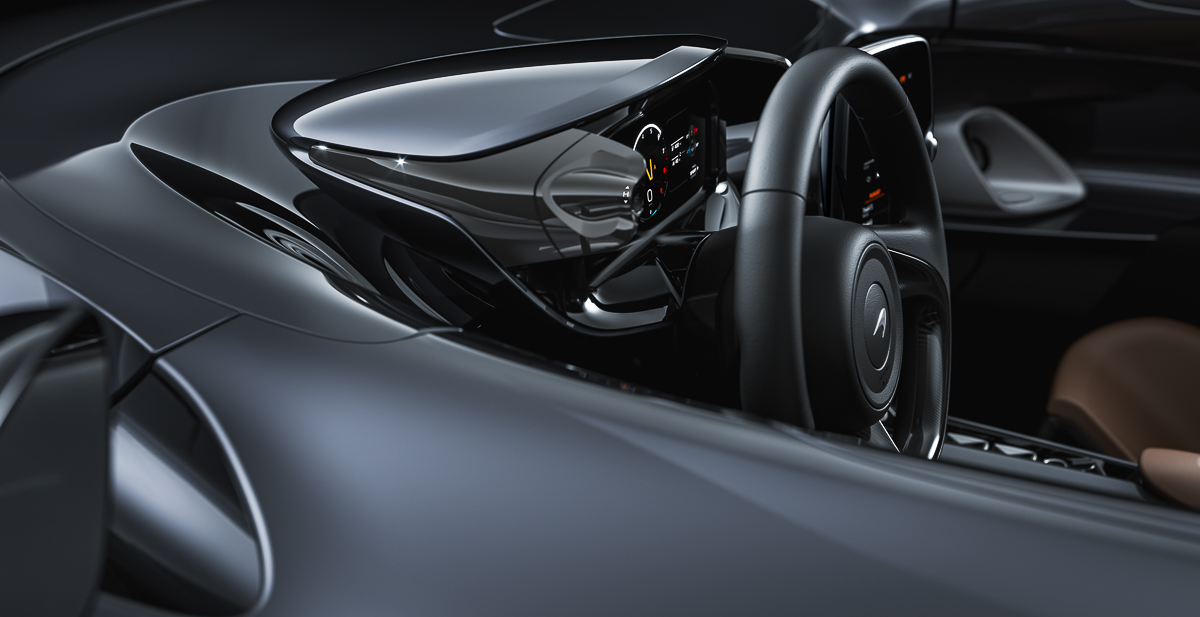 Air is channelled through the nose of the Elva which comes out of the clamshell and directed over the cockpit that amplifies the driving experience whilst creating a 'bubble' of calm. This is all thanks to a very clever deflector that deploys at the edge of the bonnet to create a 'low-pressure zone'. AAMS is able to detect when to deploy the deflector according to the speed the car is travelling.
As for driving dynamics, the Elva also offers a wide array of parts and functions to ensure that you're always glued to the ground with high levels of downforce as well as that signature McLaren manoeuvrability thanks to its full-width active rear spoiler, flat underfloor, unique rear diffuser, and many more.
According to Rob Melville, Design Director at McLaren Automotive, "Our mission with the McLaren Elva was to create an open-cockpit, two-seat roadster that delivers the most elemental of driving experiences. Formula 1-inspired shrink-wrapped volumes create a technical sculpture that is as striking as it is remarkable, the exterior flowing into the interior in a stunning example of a new and unique McLaren 'blurred boundaries' design principle that has allowed us to seamlessly bring the outside in, to further enhance driver engagement while remaining true to our philosophy of making no compromises."
Want one? It's yours for only £1,425,000 (around RM7,622,327). This is before all the personalisation options made available by McLaren Special Operations (MSO) which includes a 24-carat gold engine bay heat shield. In other words, super-duper fancy, man.