With more than 30 million units sold to date, the Volkswagen Passat ranks second to the Golf as one of Volkswagen's most successful models. More significantly, this model (along with the Golf) has also been among the Top 10 bestselling cars of all time. That's an achievement which makes it the most successful mid-size sedan worldwide.
Its widespread popularity could be one of the reasons why Volkswagen chose the model to be the first one to be assembled locally in Malaysia. That was in 2011 and since then, it has been a strong seller in the range.
It's still in its eighth generation and in March last year, an updated version was unveiled but the German market launch only began in September. It's clear now that planning to assemble the new version, which is in the form of the Passat 2.0TSI Elegance,  must have begun some time back because just 4 months after going on sale in Germany, it is now launched in Malaysia.
That's quite a quick development for a model that's assembled locally as it normally takes 9 months or so (unless there has been advance planning) because of localisation of parts. In this case, Volkswagen must have worked closely with the local suppliers earlier so the model can be launched today.
Targeted enhancements for a proven design
At a glance, the new Passat seems to retain the familiar formal profile that is appropriate for an executive sedan as well as a family car. However, look longer and you will notice the subtle changes that give a sharper and more dynamic appearance. The enhancements have been targeted because the design concept is a sound one which won't age quickly.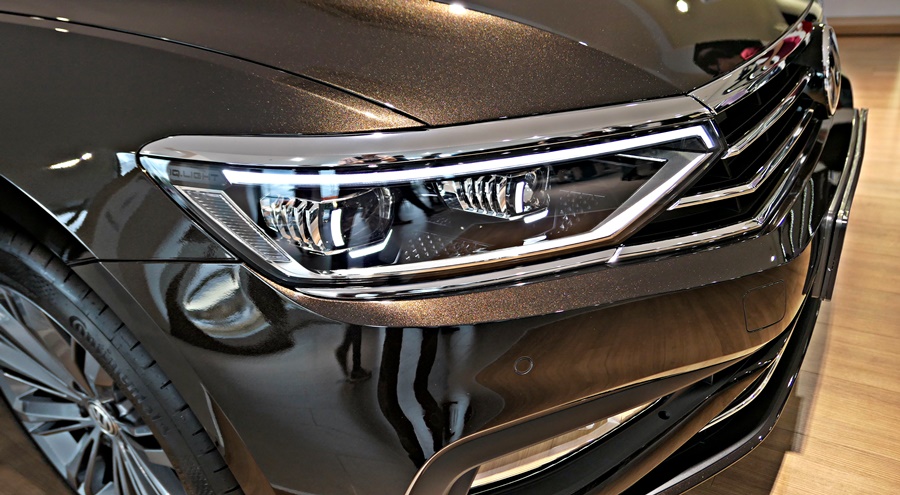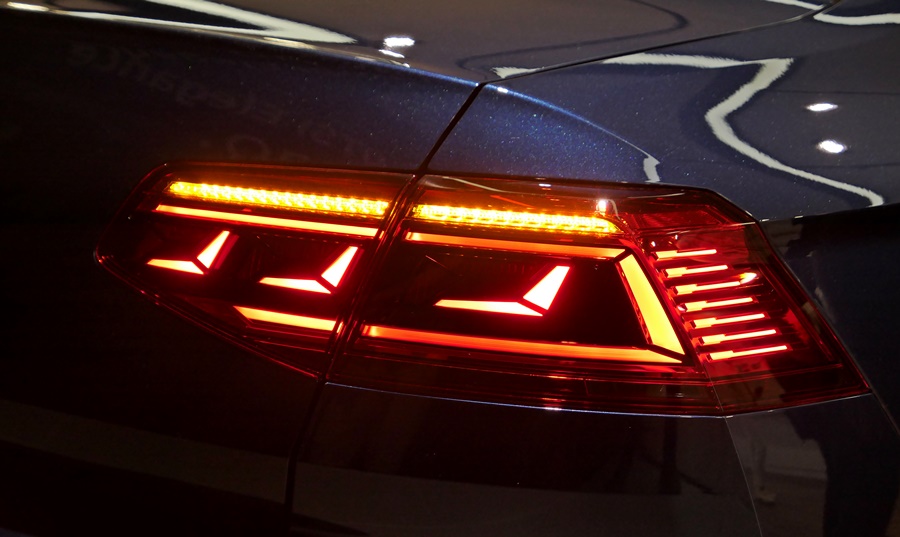 The IQ Light Matrix LED headlights present a new lighting 'signature', complemented by front and rear sequential turn signals and a three-wing tail light design. An identifier of the 2020 version is the 'PASSAT' lettering that is now stretched across the rear end while at each corner are bold 18-inch 'Liverpool' alloy wheels.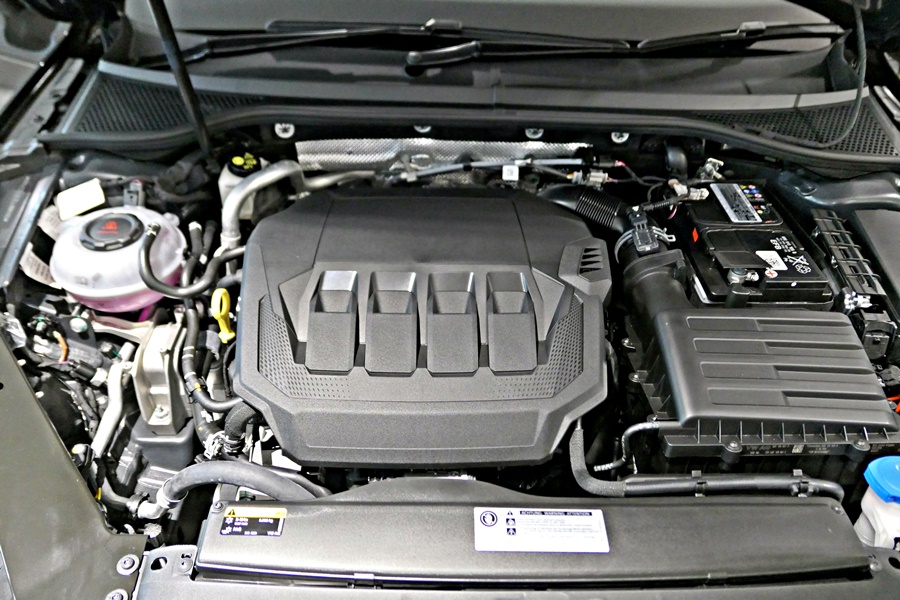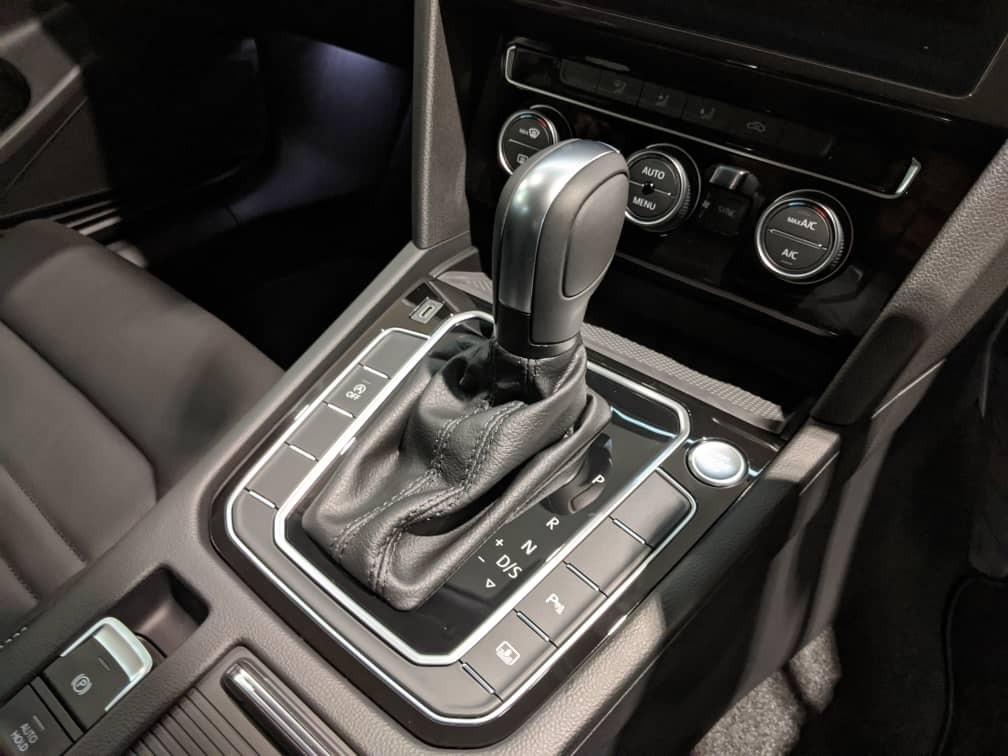 New powertrain with 7-speed DSG
Under the bonnet, the new Passat is powered by a new 2.0TSI turbocharged petrol engine with an output of 190 ps/320 Nm. This goes to the front wheel through a new and improved wet clutch direct shift gearbox (DSG) which has quick shifting between 7 ratios. This is the first FWD Volkswagen model in Malaysia to come with a new 7-speed wet clutch DSG. The output may be high but the performance is balanced by efficiency that is reflected in the claimed 15.4 kms/litre fuel consumption, based on real-life driving data as defined by the WLTP (Worldwide Harmonised Light Vehicle Test Procedure).
Functional but luxurious too
Being a German product, there is the emphasis on functionality but a luxurious and stylish ambience is also created with an assortment of new materials and decorative design elements around the cabin. Updates include newly-designed door trims, a 30-colour (yes – thirty colours!) ambient lighting system, and a new leather multi-function steering wheel with a new ergonomic multifunction button pad for convenience and connectivity.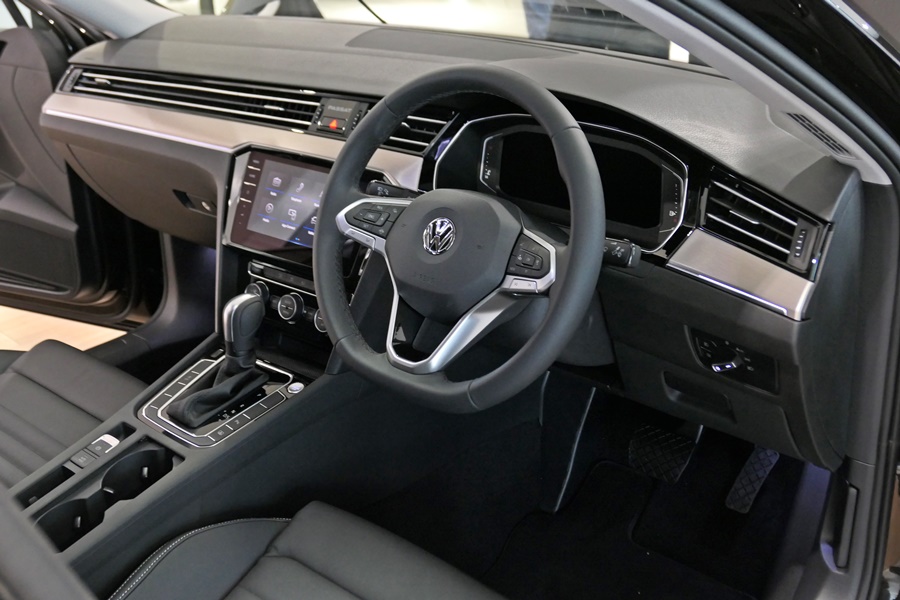 The Passat is well known for its comfort and with the new one, there's supple leather upholstery and 12-way adjustment for the driver's seat. Coolness throughout the cabin on the hottest days is ensured by the 3-zone Climatronic air-conditioning system and if the sunshine is too strong, there's now a power-operated roll-up rear sunshade.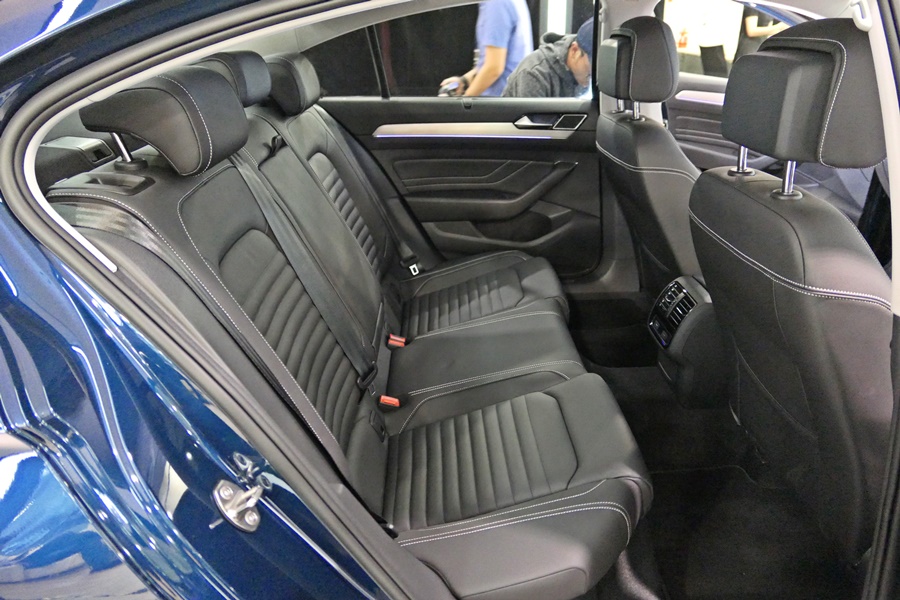 Better connectivity
'Connectivity' is commonly used nowadays and each carmaker tries to provide connectivity that is as advanced as can be. For the new Passat, there's a new and improved 11.7-inch Digital Cockpit with its high-resolution display colour thin-film transistor (TFT) similar to that of a premium smartphone. Under any lighting condition, there's absolute clarity for the 2D and 3D graphic display. A 6-view customizable screen offers a new level of personalization with over 30 variations.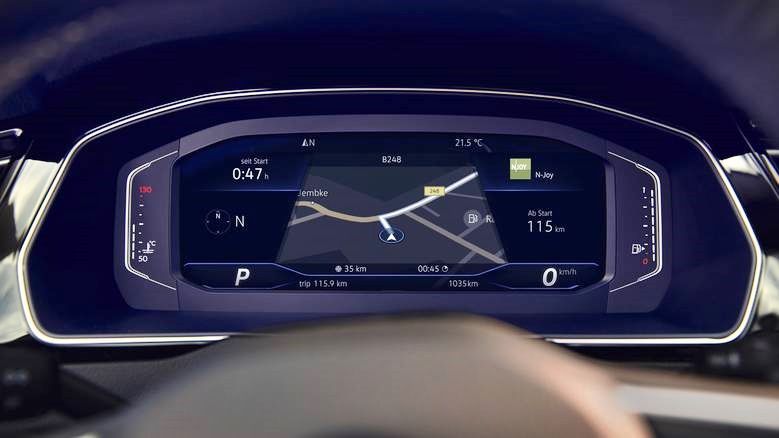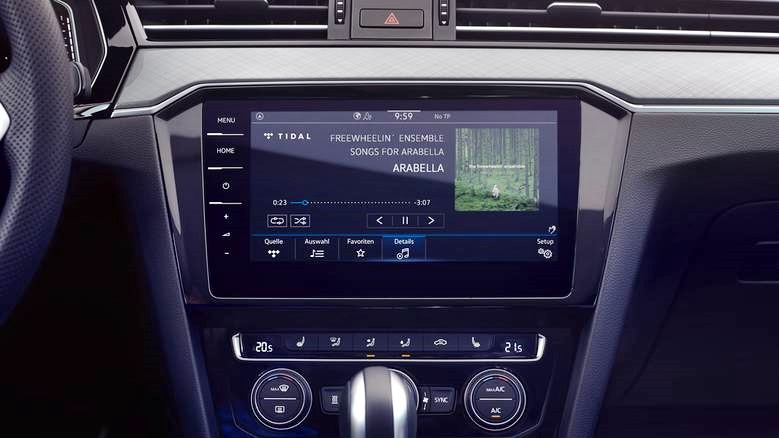 The infotainment system has a 9.2-inch touchscreen and management can be by voice or gestures. The 3-view split screen is customisable to suit personal preference on what information is to be shown.
Android Auto is not mentioned by the wireless AppConnect with Apple Car Play is available in the new Passat for the very first time in Malaysia. Other connectivity options for mobile and audio streaming are Bluetooth and 3 illuminated USB ports. The USB ports are the new Type-C version which do not require a specific orientation for insertion of cables.
Enhanced safety
New for 2020 is Side Assist with Rear Cross Traffic Alert, complete with 180-degree detection range of up to 50 metres. This is specially useful when reversing out of a parking bay and the view is blocked by other cars. On the move, the Blind Spot Monitoring System constantly scans the area along both sides of the car up to 70 metres. If another vehicle or motorcyclist is detected but the driver might not be aware, warnings will alert him or her.
An added convenience is the new Tyre Pressure Monitoring System, with integrated sensors on all four tyres to monitor individual pressure readings based on user preference. This not only means your hands don't have to get dirty checking tyre pressures but you also have peace of mind. In the case of a slow leak, you will be aware so you can check before the tyre gets damaged due to under-inflation.
"The new Passat features not only a technical update but a complete redesign of the exterior and interior, improved connectivity and updated lighting signatures. These advanced enhancements are executed, without any compromise on performance. This is what we believe today's discerning customers are looking for," said Erik Winter, MD of Volkswagen Passenger Cars Malaysia.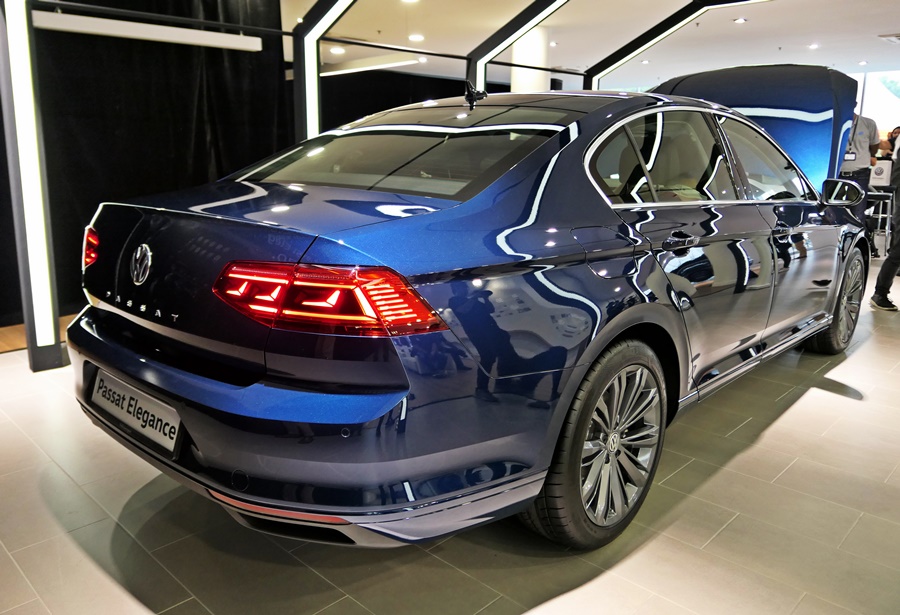 Priced from RM187,990, The new Passat Elegance is available in 6 colours and 2 pearl finishes. The metallic colours are Aquamarine Blue, Manganese Grey, Reflex Silver and Tamarind Brown, while pearl-effect colours are Deep Black and a new Oryx White. Pearl-effect colours are available without any additional surcharge.
Visit www.volkswagen.com.my to know more about the new Passat and locate a showroom where you can test one.
https://www.piston.my/2020/01/02/pay-less-to-put-a-new-volkswagen-in-your-home-this-chinese-new-year/