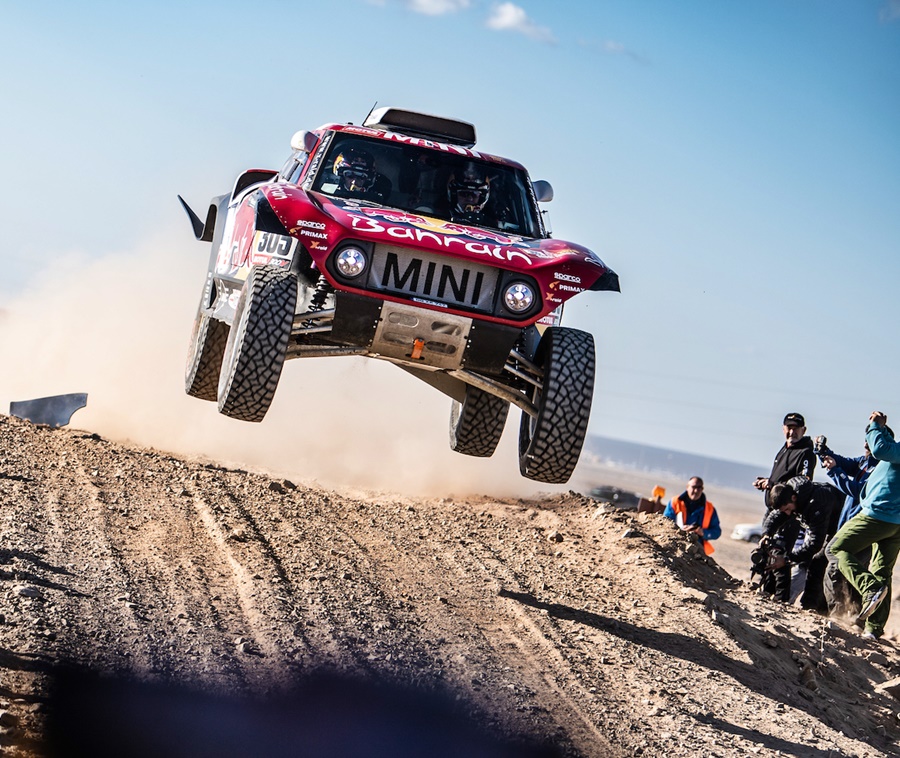 Carlos Sainz collected his third his Dakar Rally victory, this time with yet another team. Having previously triumphed with Peugeot (2019) and Volkswagen (2016), he presented MINI with its fifth overall victory in what is described as the toughest race in the world.
For MINI and MINI Motorsport partner X-raid, this was the first success since their winning run together, which lasted from 2012 to 2015. Sainz, with co-driver Lucas Cruz (also from Spain), drove a John Cooper Works Buggy. He finished 6 minutes 21 seconds ahead of last year's winner, Nasser Al-Attiyah after completing roughly 7,500 kms through Saudi Arabia's deserts.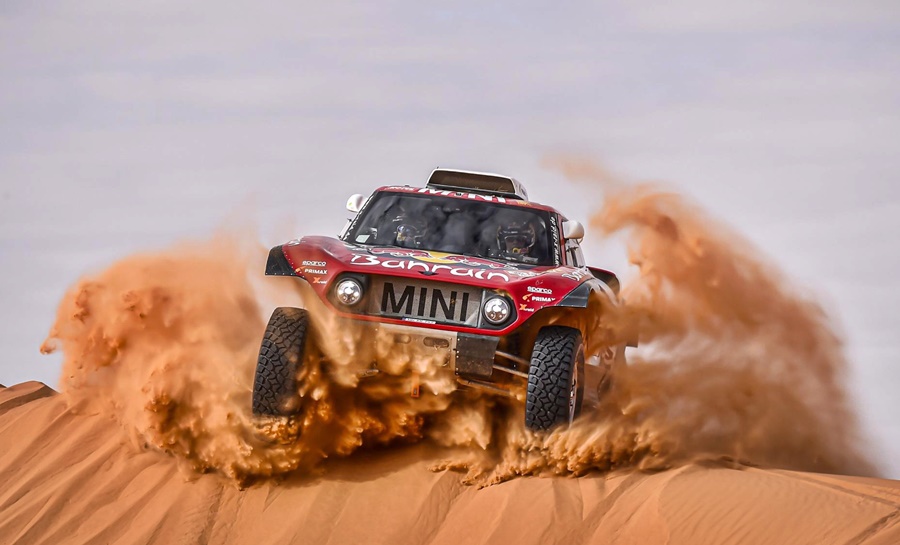 Dakar record winner Stephane Peterhansel and his co-driver Paulo Fiuza finished third, 9 minutes 58 seconds behind Sainz and Cruz, to round off an impressive performance from the two JCW Buggies. The two JCW Buggy crews each won 4 stages, while MINI vehicles went fastest on a total of 9 of the 12 days. Seven of the 9 MINI crews that started the rally reached the finish in Al-Quiddia, 4 of them in the top 10.
The 42nd edition of the Dakar Rally this year was held in Saudi Arabia for the first time. The route took competitors from the shores of the Red Sea in Jeddah, around the canyons and mountains of the western part of Saudi Arabia, over the dunes of the Empty Quarter and all the way to the Qiddiya Sports and Culture Complex near the capital Riyadh.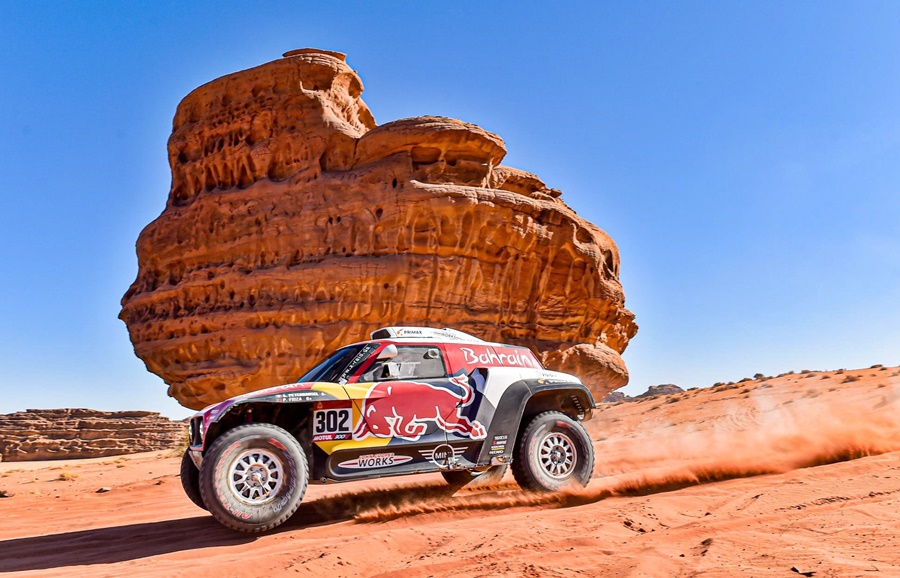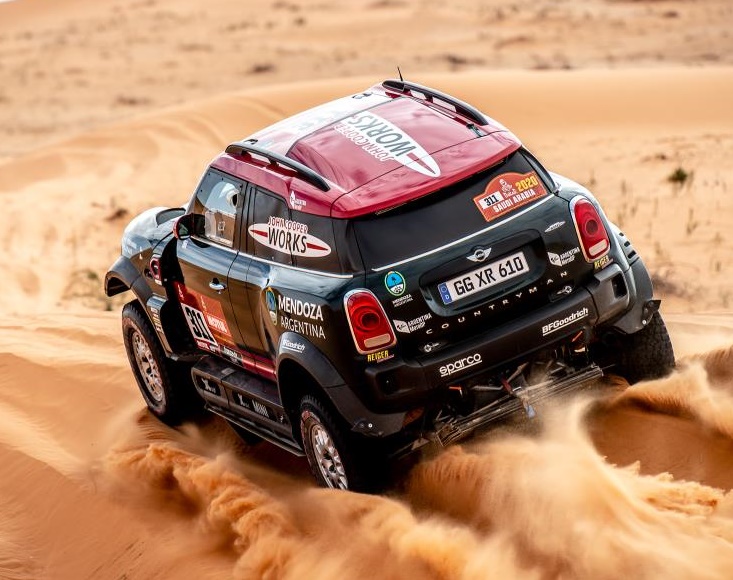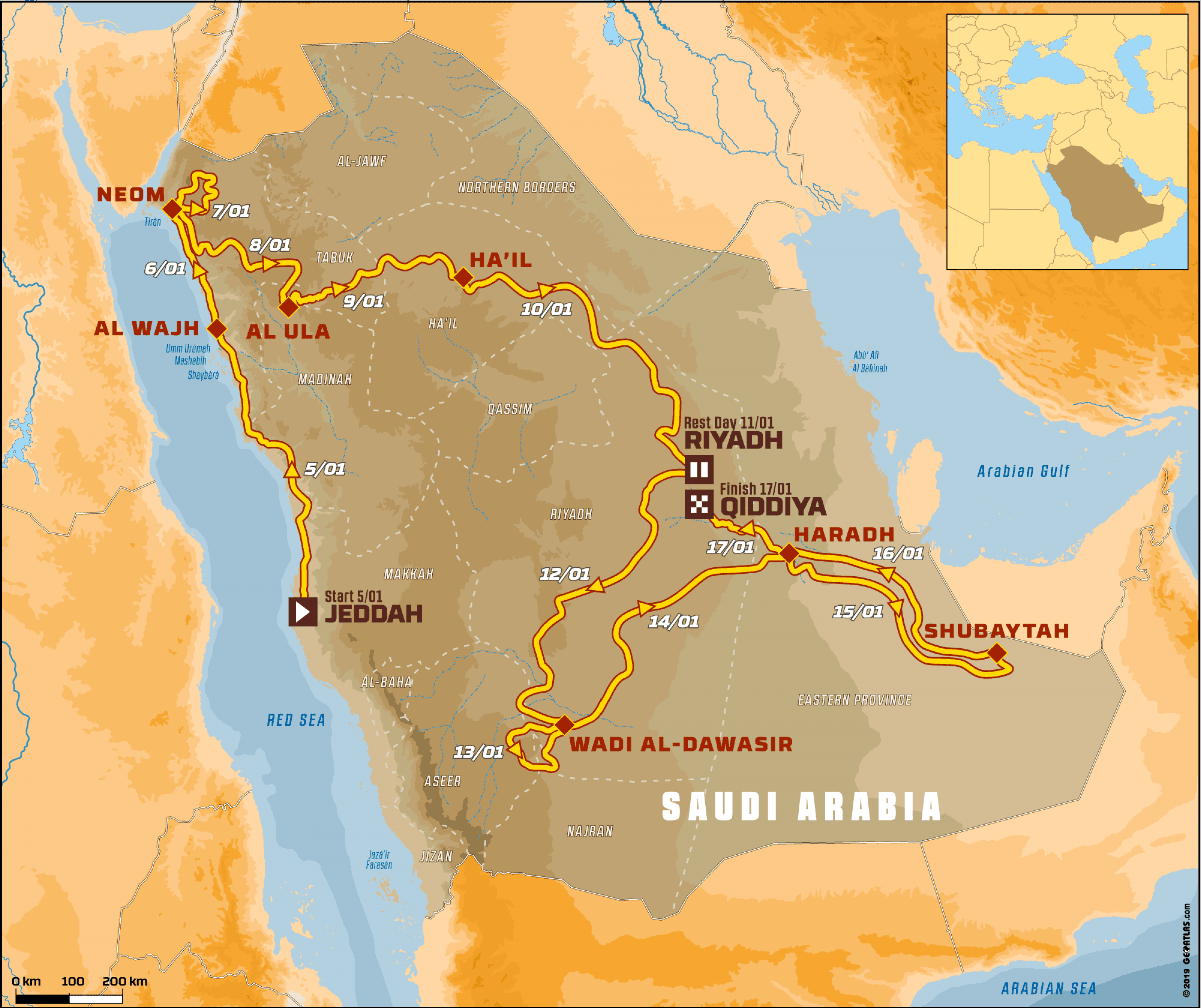 237 out of the 342 vehicles (59.3%) that started the rally in Jeddah were classified as finishers. A further 19 vehicles withdrew from the race but reached Qiddiya under Dakar Experience rules. Over the 7,500-km route through deserts, there were 12 competitive stages which totalled approximately 5,000 kms.
2020 DAKAR RALLY
OVERALL WINNERS IN CAR CATEGORY
1. CARLOS SAINZ/LUCAS CRUZ – Bahrain JCW X-Raid Team
2. NASSER AL-ATTIYAH/MATTHIEU BAUMEL – Toyota Gazoo Racing
3. STEPHANE PETERHANSEL/PAULO FIUZA – Bahrain JCW X-Raid Team
4. YAZEED AL RAJHI/KONSTANTIN ZHILTSOV – Overdrive Toyota
5. GINIEL DE VILLIERS/ALEX HARO BRAVO – Toyota Gazoo Racing
6. ORLANDO TERRANOVA/BERNARDO GRAUE – X-Raid MINI JCW Team
7. BERNHARD TEN BRINKE/TOM COLSOUL – Toyota Gazoo Racing
8. MATHIEU SERRADORI/FABIAN LURQUIN – SRT Racing
9. YASIR SEAIDAN/KUZMICH ALEXY – Race World Team
10. WEI HAN/MIN LIAO – Geely Auto Shell Lubricant Team