2019 was a great year for Perodua as it surpassed all previous sales volumes with a total number of 240,341 vehicles delivered. The volume was 5.8% higher than the figure for 2018 which had been the prior record. The Malaysian Automotive Association (MAA) will be releasing the full year's sales data tomorrow but by Perodua's own estimates that the Total Industry Volume (TIV) for 2019 was 604,775 units, the Malaysian carmaker's share would have been 40%, an increase of 2% from 2018.
Announcing the achievement, Perodua's President & CEO, Dato' Zainal Abidin Ahmad, said that all five models in its range – the Alza, Aruz, Bezza, Axia and Myvi – were segment leaders, with the Aruz notable for being Malaysia's best-selling SUV with 30,115 units sold.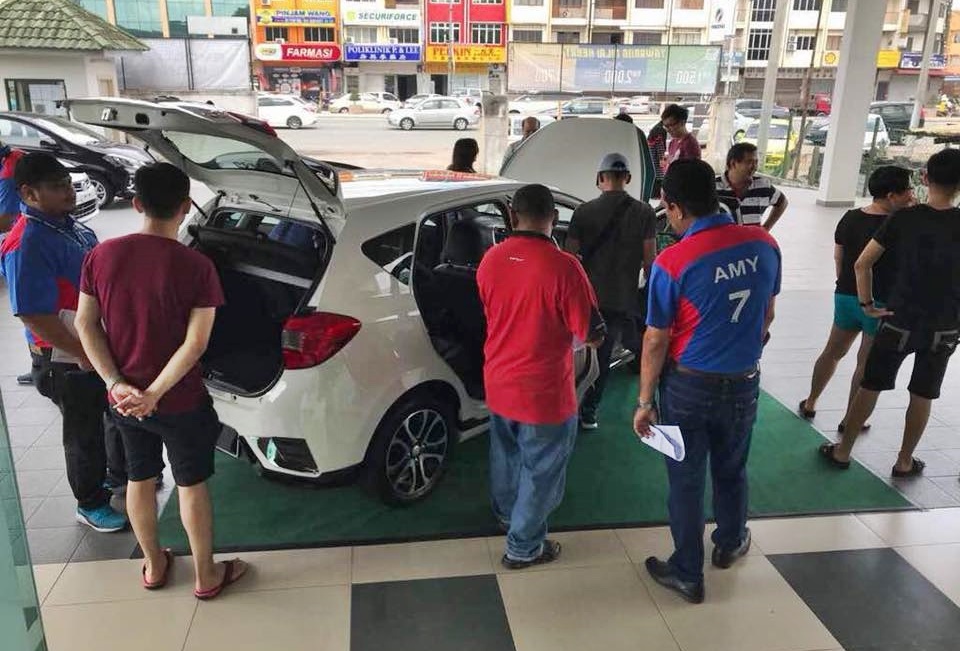 Export growth to get more attention
Continuing with its efforts on exports, the total volume sold in other countries last year was around 2,825 units, of which 1,800 units of the Myvi were purchased by Daihatsu and sold under its brand in Indonesia. To date, Perodua exports to 7 countries and Sri Lanka is its second largest overseas market where the Bezza was the bestselling sedan in the sub-1.0 litre segment.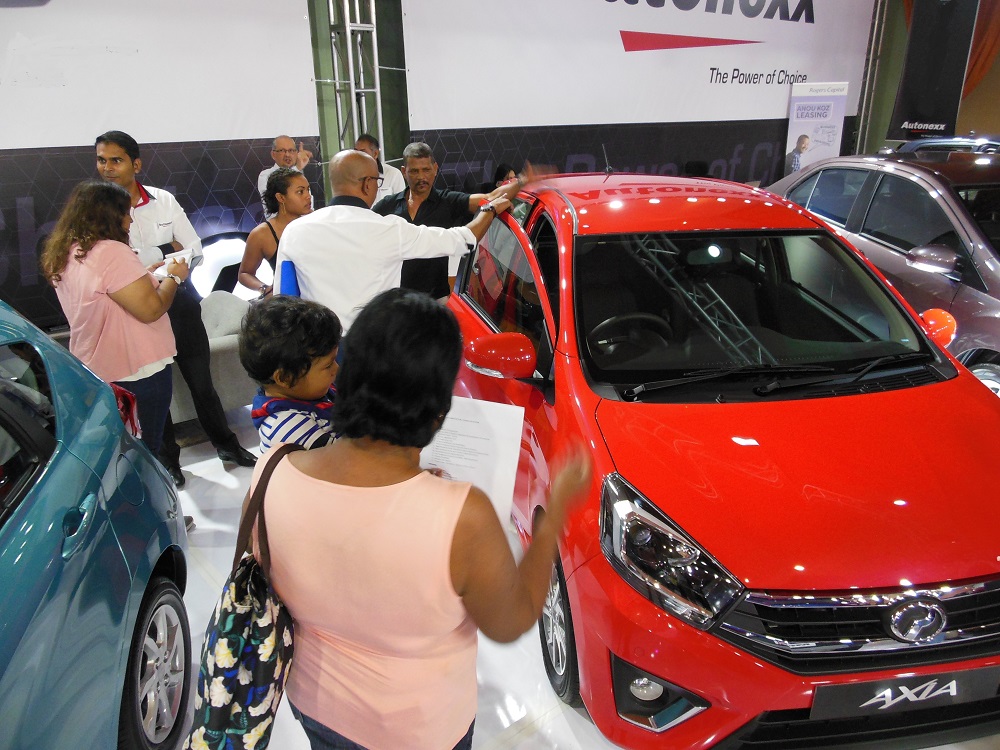 "While our exports remained modest, we are making good progress in establishing our brand overseas and are looking at further improving the numbers this year," said Dato' Zainal. He said that the government has urged Perodua to export more of its vehicles. However, there needs to be proper market studies to ensure that the products are the right ones (at the right price levels) and the marketing done properly. Since 2018, Perodua has stepped up its attention to exports after having been busy on its transformation and cost-competitiveness activities earlier.
Healthy aftersales business continues
Given the position at the lowest end of the market with the most affordable vehicles, it would seem that Perodua customers are probably going to buy one or two and then move upwards to other brands as their personal financial circumstances improve. They would also be less likely to continue using the aftersales services available from Perodua, believing that it's cheaper to go to the smaller independent workshops.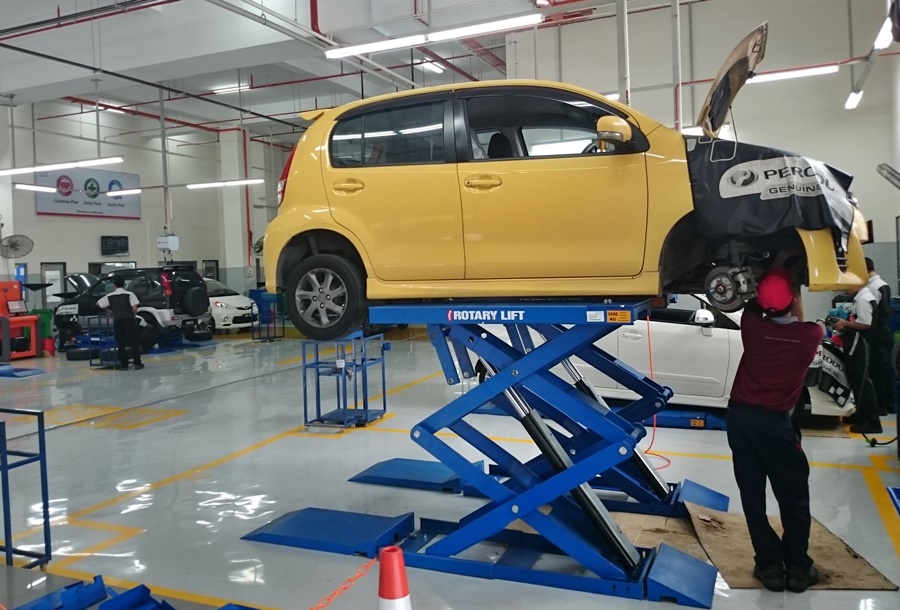 However, Perodua's figures show that there is a fairly high rate of retention in the aftersales business. Since 2015, service intake has grown by some 20% and while this would also be in tandem with the rising annual sales volume, there are still many owners who continue to return to Perodua's service centres even after many years. Last year, the service centres nationwide handled over 2.35 million vehicles.
"We have the largest vehicle sales and service network in Malaysia. Our intention is not so much to expand further but to enhance the facilities we already have by working closely with our dealers for the benefit of our valued customers," said Dato' Zainal. "In this respect, the company is working with its dealers, which currently make up 75% of its sales and service network, to invest and upgrade facilities."
Supporting local suppliers
Both Perodua and Proton have had the obligation of helping to develop the domestic automotive industry, particularly the suppliers so that parts and systems can be obtained locally. Perodua has been diligent at this and has consistently helped its suppliers to grow and remain 'healthy'. Even in difficult market conditions when sales have slowed down, Perodua has stepped in to assist in various ways so that the vendors do not have serious financial problems that impact their ability to deliver on time and maintain quality.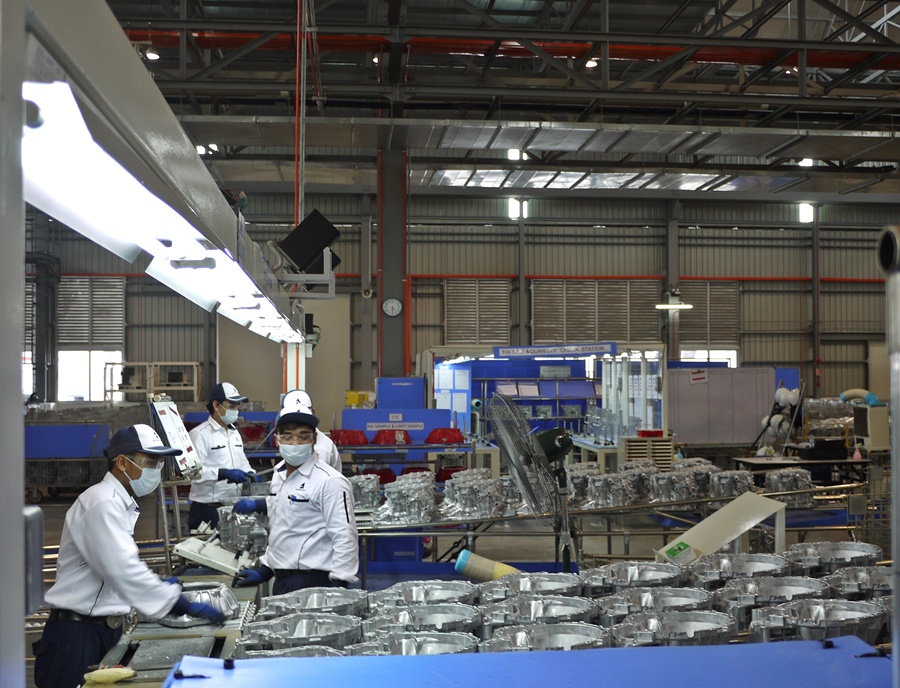 Last year, Perodua purchased around RM5.4 billion worth of parts from suppliers and at least 90% of the parts in its vehicles are local content. The suppliers themselves not only enjoy steady business from Perodua but a few are also supplying to Daihatsu factories overseas, an indication that Malaysian suppliers can also produce world-class products that meet the stringent quality demands of Japanese manufacturers.
Dato' Zainal said he welcomed the healthy competition from Proton as it will only serve to motivate and strengthen Perodua. Furthermore, as Proton's volumes rise, the suppliers will also prosper and be able to achieve better economies of scale with bigger orders from both carmakers. This will also help them lower their prices, a win-win situation for manufacturer and supplier.
Looking ahead
While the government expects GDP growth to be 4.8% in 2020, Perodua is cautious about its sales performance at this time until some issues – like the new National Automotive Policy – are clearer. So for now, the forecast for numbers remains at 240,000 with a market share target of 40%. Production volume is planned to rise by 4.1% or 10,000 units in anticipation of increased exports as well as fulfilling the backlog of orders for certain models.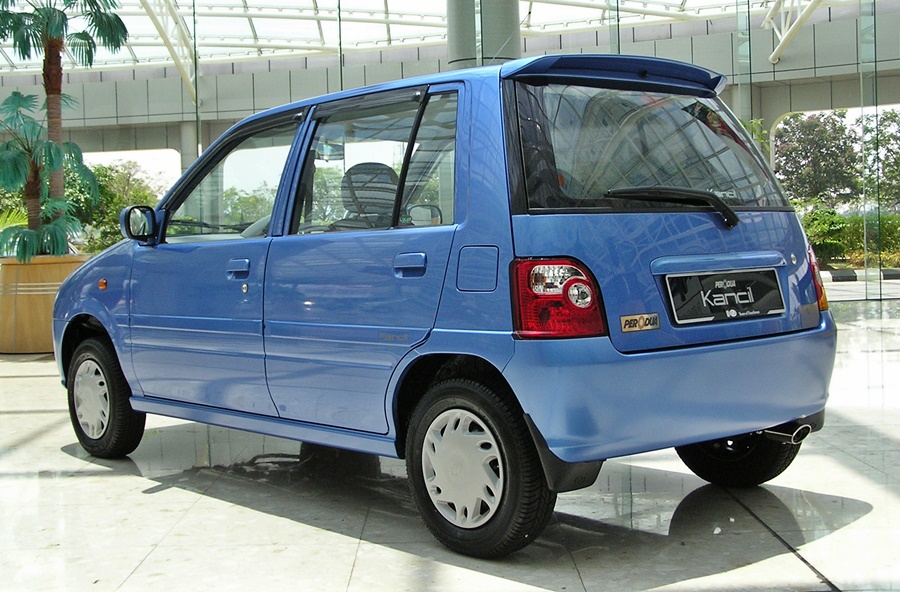 With regard to price increases predicted in the near future (due to a revision of taxation for vehicles), Dato' Zainal gave assurance that this won't happen for Perodua products right away. "Our mission has always been to provide affordable vehicles and we would not just pass on any increases to customers. We will address the situation by 'counter-measures' to try to keep prices stable for as long as possible," he explained.
On new models to be launched, he did not elaborate on specific models although the market is buzzing with rumours of a new compact SUV designated the D55L. This is said to be based on the Daihatsu Rocky launched in Japan last year and sits on the DNGA (Daihatsu New Generation Architecture) platform.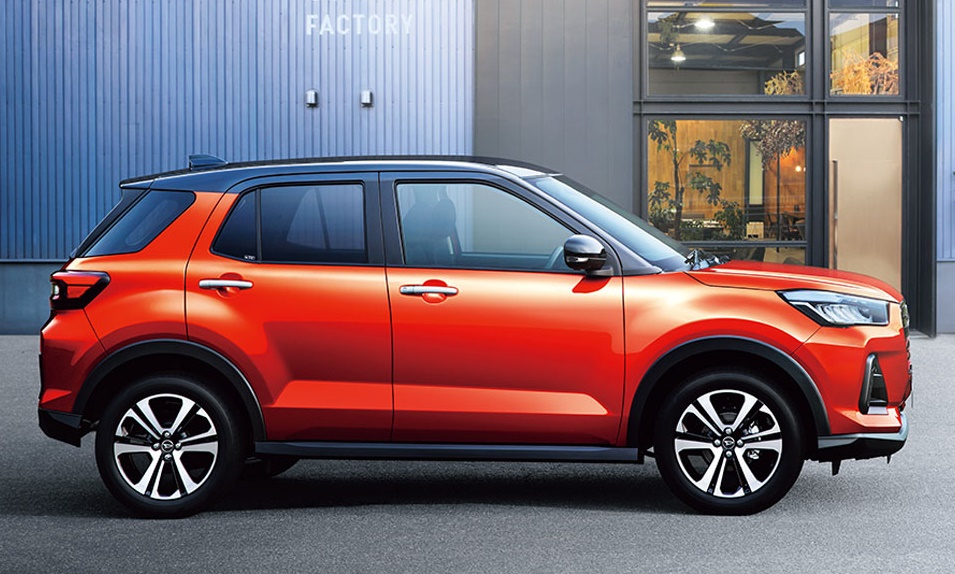 However, Dato' Zainal did share with us the product direction of the company which takes into account industry trends which could give clues to what the future product will have. In the slide, there were four subjects – Connected, Autonomous, Shared Services and Electric. These hint at features like cruise control which is a form of autonomous operation and might even be advanced cruise control with adaptive speeds. As it is, the A.S.A. driver assistance system already has autonomous capability such as automatic braking so Perodua may be able to get more advanced systems at a cost which allows them to be offered without raising the price.
'Electric' doesn't necessarily mean an electric powertrain and Dato' Zainal mentioned 'downsizing', the industry trend of reducing engine sizes but maintaining or improving performance through using direct fuel injection or turbocharging. Well, as it is, Perodua engines started off with an 850 cc engine in the Kancil and its range has had the smallest engines all this while. So they can't get any smaller but adding an electric motor as a hybrid powertrain or using an electric compressor could be under study now.
Much of the advanced technology development would be done either by Daihatsu, its technical partner, or the suppliers. But where design and upper body development are concerned, Perodua R&D aims to further increase its capabilities. Since the development of the first Myvi, when Perodua was a 'junior partner' in the project which also involved Daihatsu and Toyota, the Malaysian carmaker's capabilities have grown steadily. It reached a point where Malaysians could develop the Bezza sedan which is a model that you will not find in the Daihatsu range. Bear in mind that even adding a boot to the Axia involved engineering competence and it was not just a 'cut-and-weld' exercise.
Dato' Zainal revealed that Daihatsu Indonesia has also called on Perodua R&D to assist in product development for models sold in Indonesia. He said that it is hoped that Perodua can become the ASEAN hub for Daihatsu where R&D is concerned. While Daihatsu's operations in Indonesia are larger, they are more focused on production whereas Perodua has made bigger investments on R&D facilities.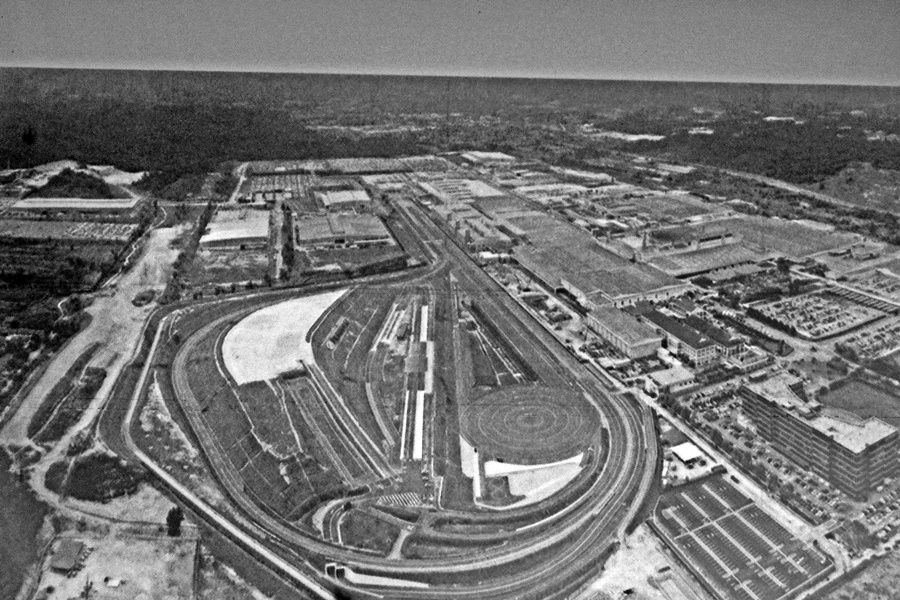 "We have invested RM1.4 billion to date, which is higher than what Indonesia has spent on R&D, and we plan to continue investments in this area. Some of the money will go into extending the test track to 5 kms so that testing can be more comprehensive. Therefore, we hope that Daihatsu will consider making Perodua its R&D hub for ASEAN while Indonesia could be a production hub," he said.
Perodua has a strong position as market leader, which it certainly deserves. But it is not going to take this dominance for granted and 'relax' and even though Proton, its closest rival, is intent on regaining its No.1 position, Perodua will stay focused with its own strategic plans for the coming years.
Perodua centralises production of parts for old models with RM7 million investment