Although accounting for 65% of the commercial vehicle segment, sales of new pick-up trucks in Malaysia fell by 21% in 2019, lowering the total volume to 35,121 units from 44,443 units in 2018. Likewise, for the models assembled locally, there was also a drop of 27.1% as companies scaled back production in the light of reduced demand.
While the decline was partly due to challenging economic conditions and uncertainty of projects continuing, the shift in consumer preference to SUVs could also have been a factor. While sales of new passenger vehicles grew by 1.2%, sales of new SUVS rose by 14.9% compared to 2018.
Market share rose to 16.5%
Despite the downturn in pick-up truck sales, Mitsubishi's Triton model registered an increase of 2.4% (compared to 2018) during the year with 5,792 units sold. The higher volume also captured a market share that was 3.8% more at 16.5%.
"MMM will continue to provide the best-handling pick-up truck from our flagship model – the Triton Adventure X – to the Triton Quest 4×2 in order to meet our customers' daily work and leisure requirements. We are confident of achieving our Triton sales target and that Mitsubishi Motors Malaysia will provide top-notch customer service to all its customers," said Tomoyuki Shinnishi, CEO of Mitsubishi Motors Malaysia (MMM).
"Our achievement in 2019 included being ranked No. 1 in the J.D. Power 2019 Malaysia Customer Service Index (CSI) Mass Market Study. It was the second consecutive year for MMM to be ranked at Number One, while it has remained in the top three positions for 5 consecutive years," Mr. Shinnishi said.
He added that in terms of sales, MMM was ranked among the top two in the 2019 J.D. Power Sales Satisfaction Index (SSI). "These results were a reflection of owners' satisfaction which was experienced at the authorized service centres of the Mitsubishi Motors Malaysia network," he explained.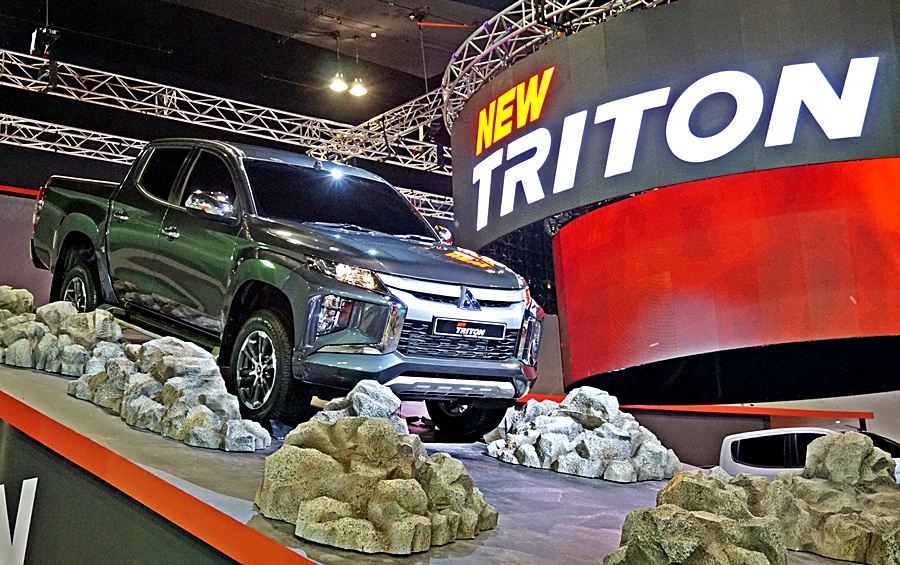 Boost in sales helped by new generation
The growth in pick-up sales was attributed to the introduction of the new generation of the Triton which has contributed to 71.2% of the overall business of MMM. "We launched the new generation in January and besides the new 'Dynamic Shield' design concept, it has improved quality, advanced safety features and maintains the DNA of the best handling pick-up truck," said Mr. Shinnishi.
"Subsequently, in November, we upgraded the range-topping Triton Adventure X and Triton AT Premium with more accessories. The company also launched the new Triton Quest and Limited Edition Triton Knight to complete the Triton line-up," he added.
The Triton, with prices starting from RM79,890, is the only pick-up in Malaysia with a long warranty of 200,000-km (or maximum of 5 years). It certainly reflects the confidence that MMM has in the quality and durability of the vehicles which are imported from Thailand in CBU (completely built-up) form.
Visit www.mitsubishi-motors.com.my for more information about the latest Triton and the location of authorised Mitsubishi Motors showrooms throughout Malaysia.
Limited edition Mitsubishi Triton Knight for same price as Triton Adventure X