Since July 2018, Setel – the PETRONAS payment application – has been available to motorists in the Klang Valley, providing a level of convenience that is unprecedented in Malaysia. Not surprisingly, it has been well received and used, with over 3 million transactions up till the end of January 2020. During the year and a half it's been available, PETRONAS would have been fine-tuning the system and paying attention to feedback from customers with the aim of making it better.
Now Setel is ready to be enjoyed by more motorists and PETRONAS is making it available nationwide (including in East Malaysia) from today. The e-payment app can be installed on smartphones running on the iOS or Android systems, with the app distributed for free through the Apple Store and Google Play Store.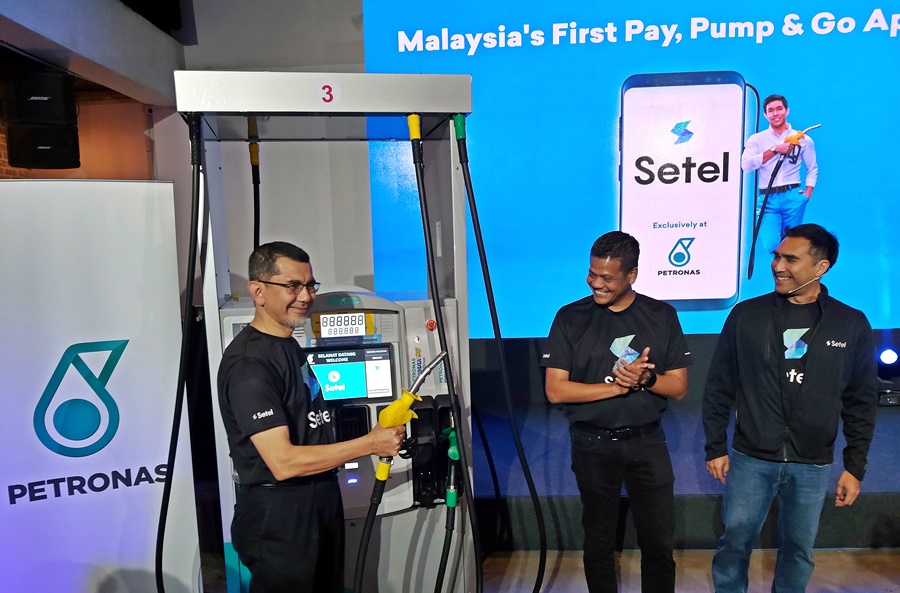 Not 'another e-wallet'
PETRONAS officials stress that it is not 'another e-wallet' although it does store monetary value that is used for payment of purchases of fuel. It is first and foremost a payment solution which enables a motorist to use the smartphone to make payment directly while parked next to the pump. However, until PETRONAS develops a system which can also automatically connect the fuel nozzle to the car, the driver will still have to get out and insert the nozzle.
The advantages of this approach of using the smartphone and app to make payment is that there is no need to go to the station counter to make payment (if paying by cash), nor is there a need to go through a few steps using a credit/debit card. It's pretty much a seamless process which will please those with kids on board as they don't have to leave the kids in the car while they go and make payment.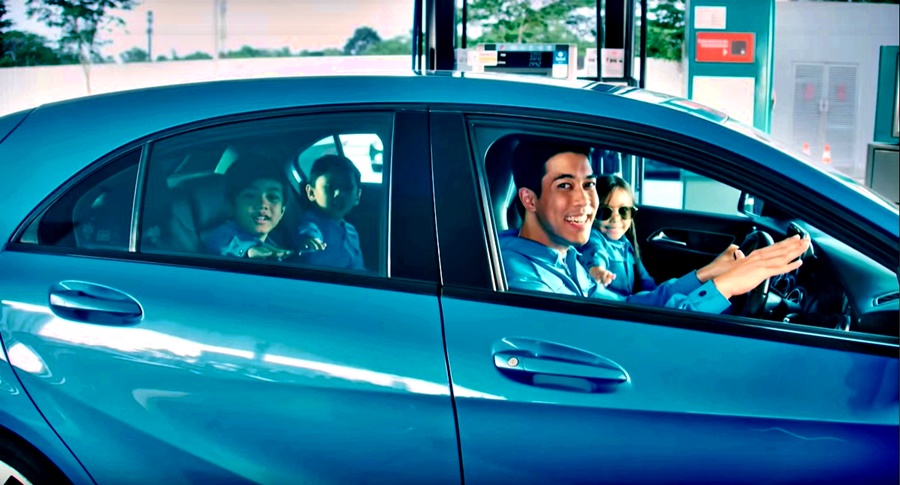 MESRA card can be integrated
Besides this convenience, Setel also integrates the MESRA loyalty card program so points for purchases are electronically stored right away. Redemption using Setel is also possible as part of the integration. Reloading of the stored balance is done like e-wallets with either an authorized link to a credit card/debit card or bank account.
There's also a 'family feature' whereby a parent can allow his or her Setel account to be used by the children. This not only tracks expenditures but Setel will also provide a monthly statement and for those who require receipts to make claims, these will also be available.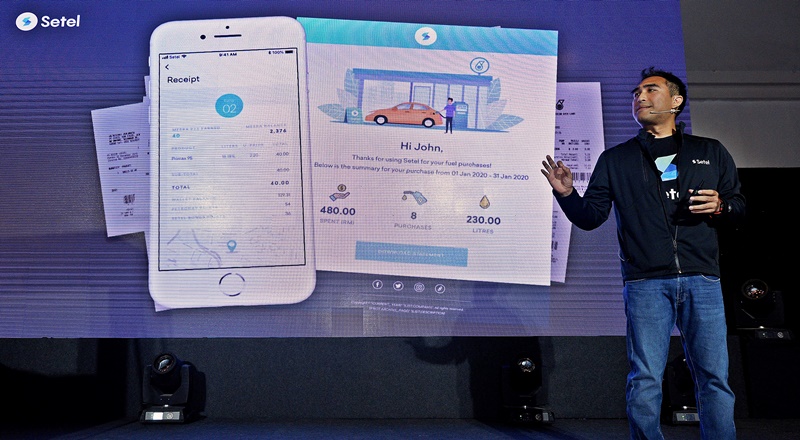 "The current features of Setel are just the beginning," said Azrul Osman Rani, Managing Director & CEO of PETRONAS Dagangan Berhad. "Anchored on seamless and frictionless experience, we will be providing the right solutions and partnerships to enrich the customer journey beyond refueling."
Special 'Pit Stop' offers at stations
One new feature being introduced is the Setel Pit Stop which will have special offers for snacks and drinks that will be broadcast through the app. Motorists who are pumping petrol can be made aware of these offers at the station and make purchases using Setel. They can then collect the items from Pit Stop areas on the way out. According to a PETRONAS executive, this will not be available at every station for now as they want to see response and get feedback.
To welcome those who install Setel for the first time, PETRONAS is offering a 10% cashback on fuel purchases (Klang Valley only). The user must purchase PRIMAX fuel using Setel 3 times within 30 days of account registration and the first 3 fuel transactions have to total to a minimum of RM90. The maximum 1-time cashback and cashback value of RM15 per user.
More information available at setel.my.
Dream Car Performance Garage is the latest member of the PETRONAS AutoExpert network