In the 1950s, carmakers envisioned sleek cars with advanced powertrains and autonomous operation on the roads of the 21st century while futurists and science fiction writers imagined flying cars. Well, we have the sleek designs with advanced powertrains due to make changes in this decade as electric motors take over from the internal combustion engine. But flying cars have yet to be available in showrooms although there have been developments in recent years with prototypes taking to the air.
UK's Auto Trader takes a look at what vehicles might look like 30 years from now with concept designs based on the expertise of futurologist Tom Cheesewright, market trends, the rate of technological development and research into consumer demand.
"Tomorrow's car takes you from A to B with minimum fuss and in maximum style. Future technologies will give designers free reign to create more space and comfort, so that we can get on with our lives while an AI assistant takes care of the driving. While our cars won't be flying any time soon, we can all benefit from cleaner, quieter, safer roads. In just twenty years, the age of the combustion engine will be well and truly over," predicts Cheesewright.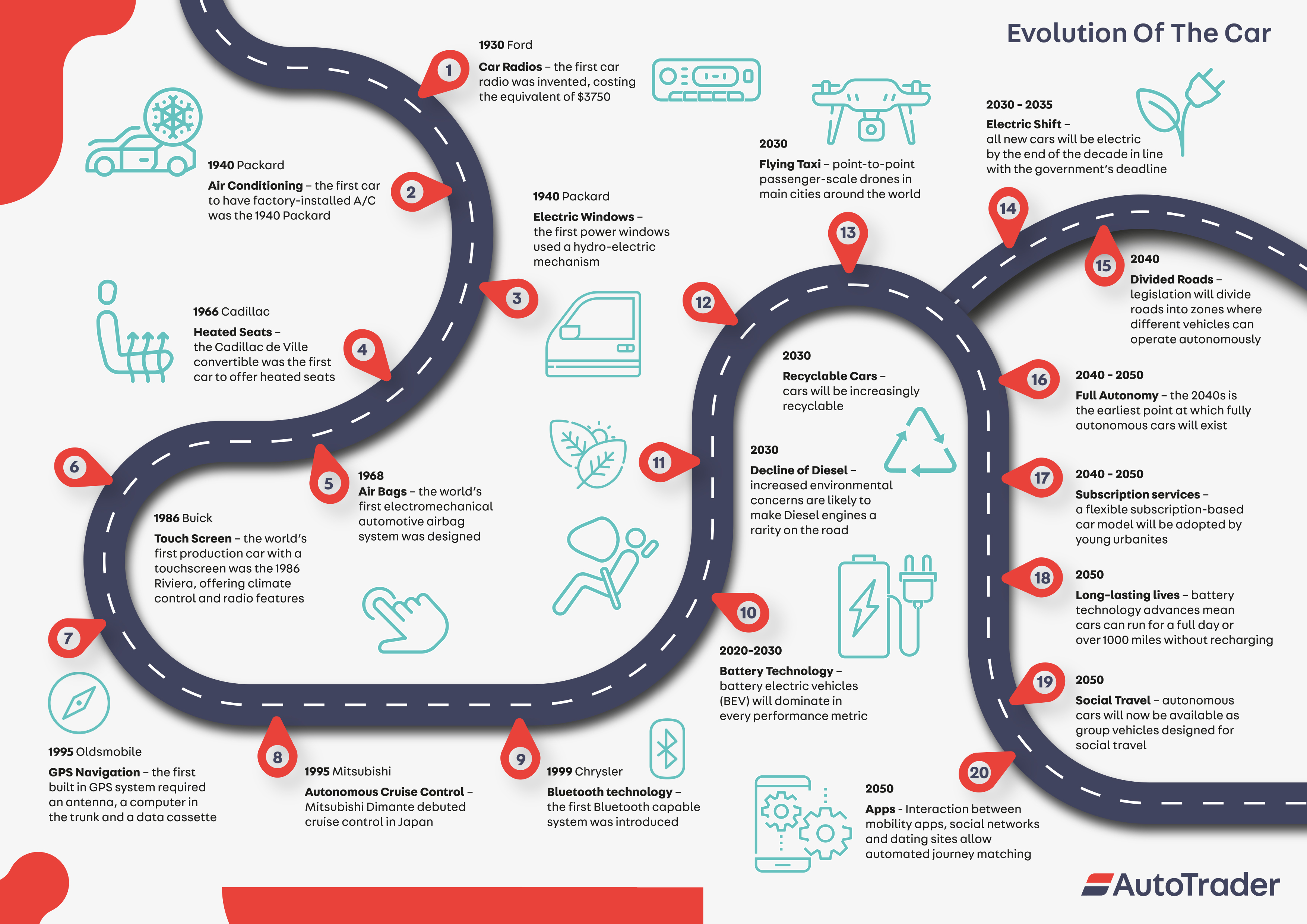 Digital paint for different colours
Auto Trader's 2050 concept car is a fully electric, colour-changing vehicle with space for passengers to make the most of the time they spend in the autonomous vehicle – by relaxing, doing yoga and even sleeping during the commute. Featuring 'digital paint', the car allows passengers to change the colour and style of the car from the tap of an app, depending on their mood, with advances in technology meaning this feature could be widely available as early as the year 2040.
Designed to be a home away from home, passengers can relax and unwind on the built-in mattress in the centre of the spacious cabin – a feature which 24% of motorists said they'd use for catching up on much-needed sleep and a cheeky 13% of men would use for some intimate time with a partner.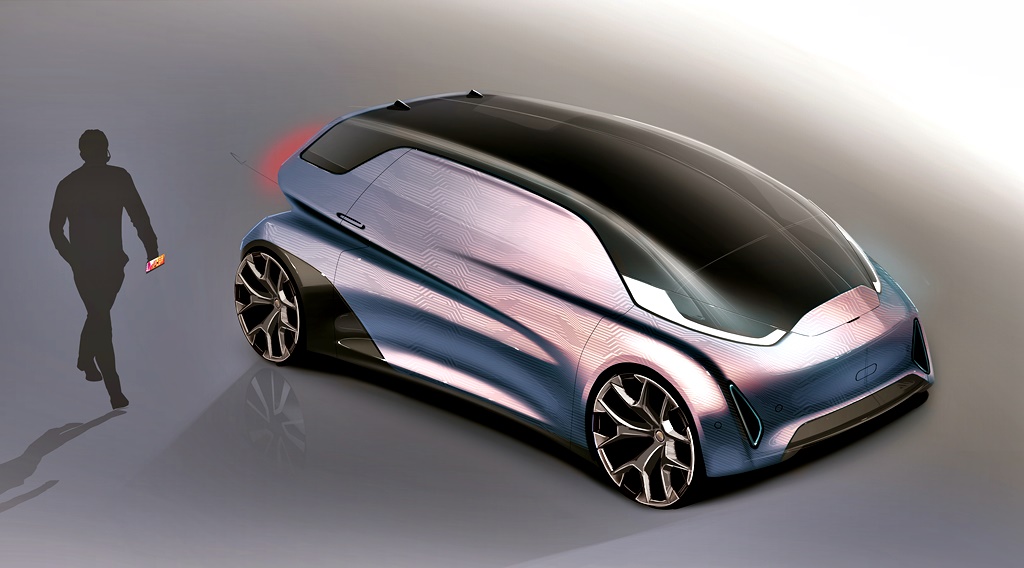 Reading or watching TV on the move
Drivers also said they'd like to reclaim their commute time by delving into a good book from the built-in library (22%) or watching their favourite Netflix shows and movies from the large in-built TV screen (19%).
Other popular recreational uses for the spacious design include beating friends and family at board games (16%), getting hair and make-up done on the way to an event (15% of women would do this), and 4% would even practice yoga whilst in transit.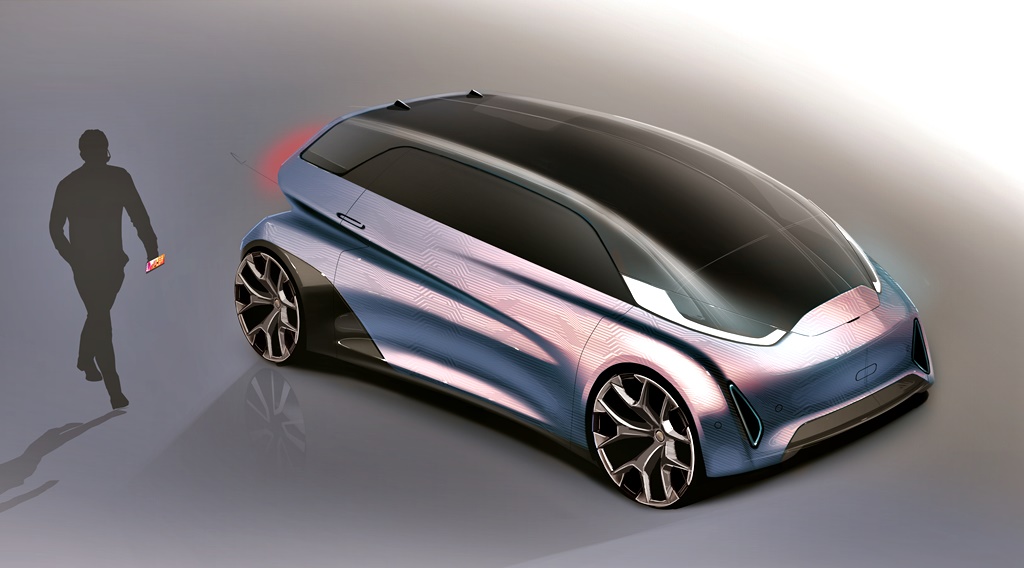 AI assistant
Catering to the 10% of drivers who want cars to be fully voice-operated in future, the car welcomes passengers with a friendly AI (Artificial Intelligence) assistant that helps them set their preferred driving speed and style, whether out for a leisurely Sunday drive or rushing home for dinner. Given that the car is likely to be operating autonomously, rushing will not be done recklessly so an accident is unlikely to occur.
The 2050 car is fitted with windows that extend right over the roof in one large bubble, offering more head room to allow passengers to freely move around during transit. It also features 360-degree panoramic views for those wanting to sit back, relax and enjoy an autonomous ride, plus black-out functionality on the windows, which can be activated with a quick tap.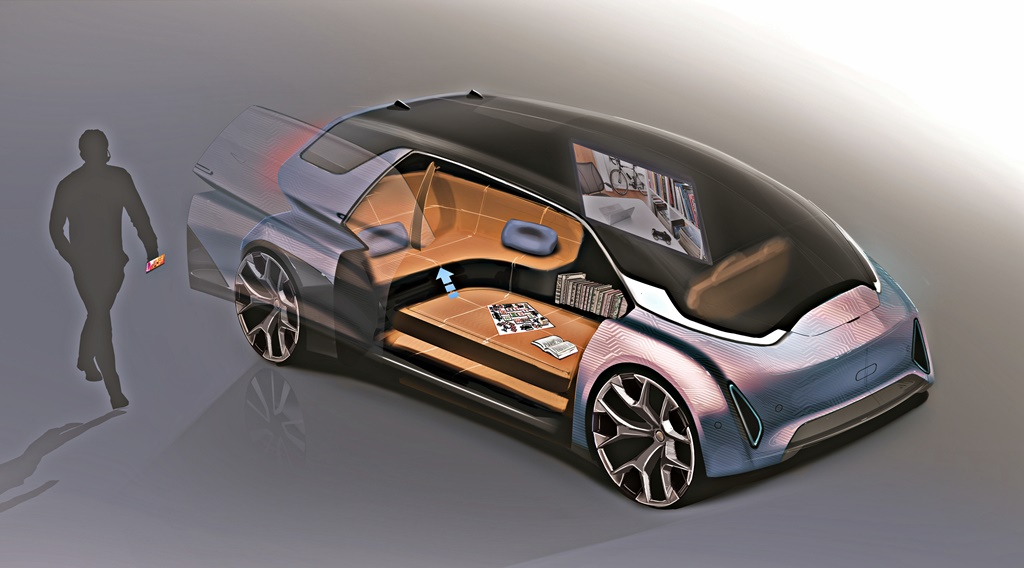 Rinspeed MetroSnap concept – different bodies for different needs