With the inclusion of the 13-litre engine with 480 bhp in its range of used trucks, Renault Trucks (part of the Volvo Group) now offers the T 01 Racing model. The appearance of this used prime mover semi-trailer tractor of the last Euro6 generation was done by the Halle du Design (HDD), Renault's own design facility.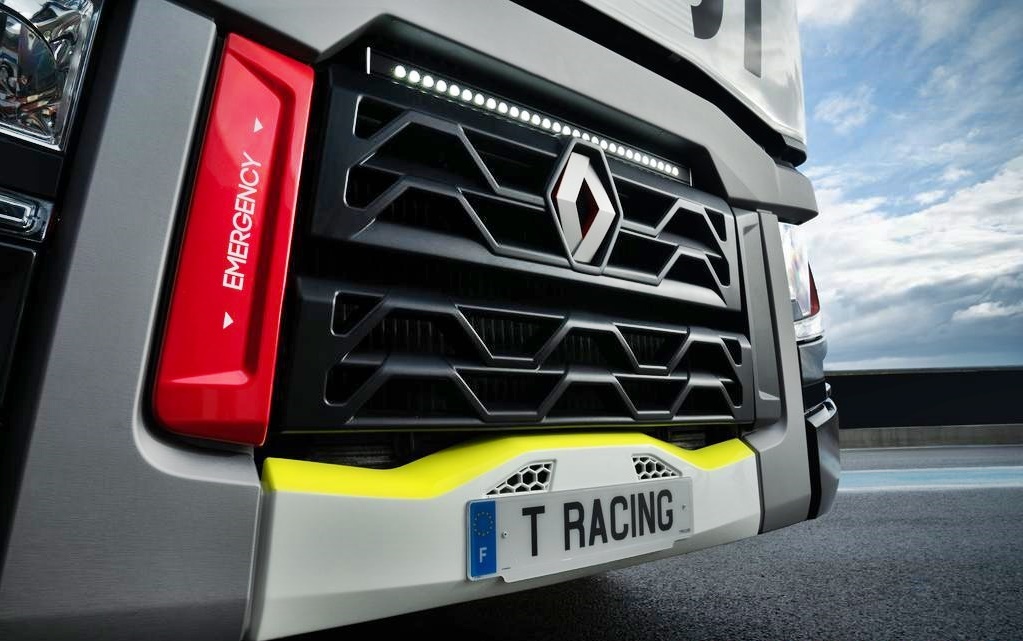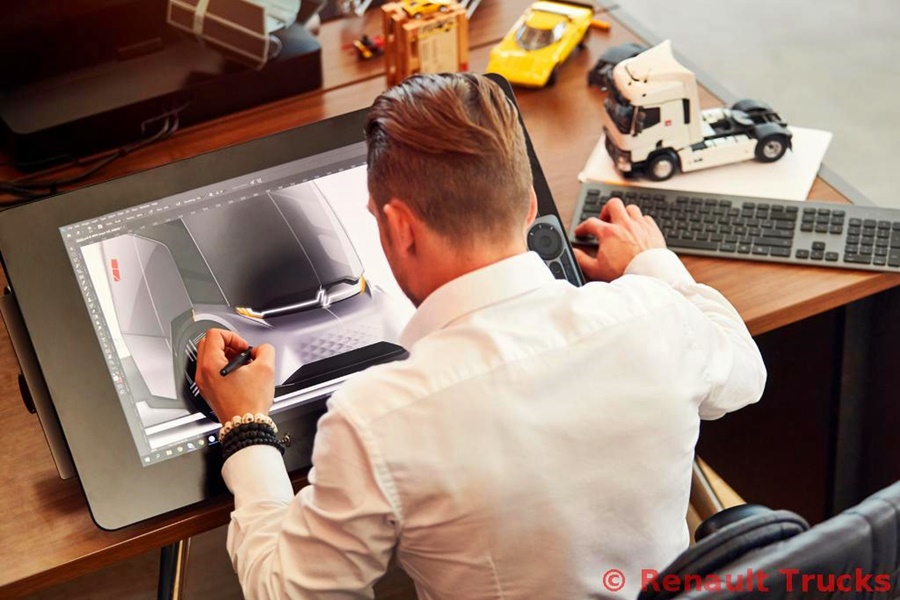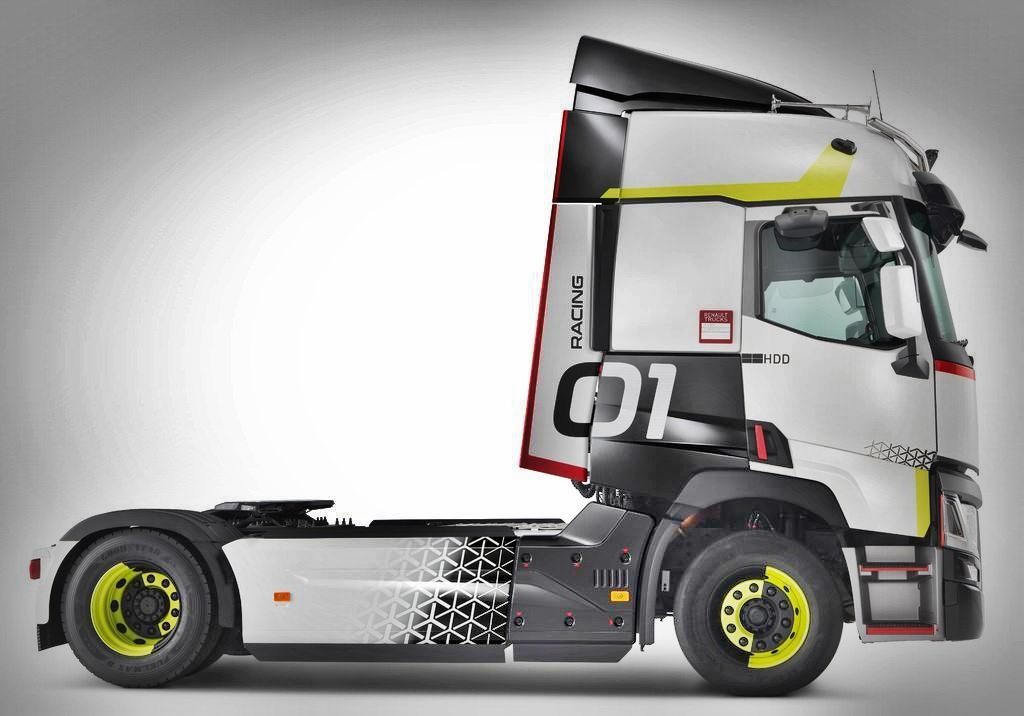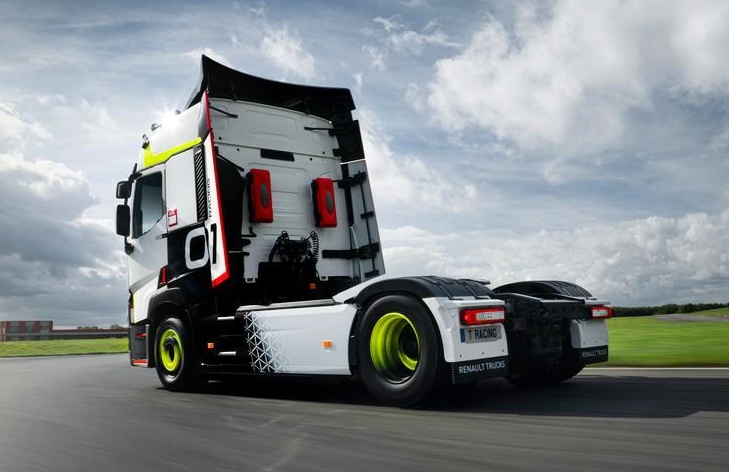 The designers were inspired by the world of motorsport to create a modern and dynamic design that reflects the technical performance of the vehicle. From the outside, the T 01 Racing is presented in three colours on an EKLA white background: glossy black, bright red and bright yellow.
The inside of the headlight covers is painted in bright red. Reflective retro stickers that are reminiscent of the world of motorsport are affixed to the outside of the vehicle. The painting of the Viscope outer sunvisor, the rims, the radiator grille and rearview mirror housing complete the sporty appearance. Optionally, a customer can order additional parts in carbonfibre, accessories for LED lighting or horns, or even a special paint job.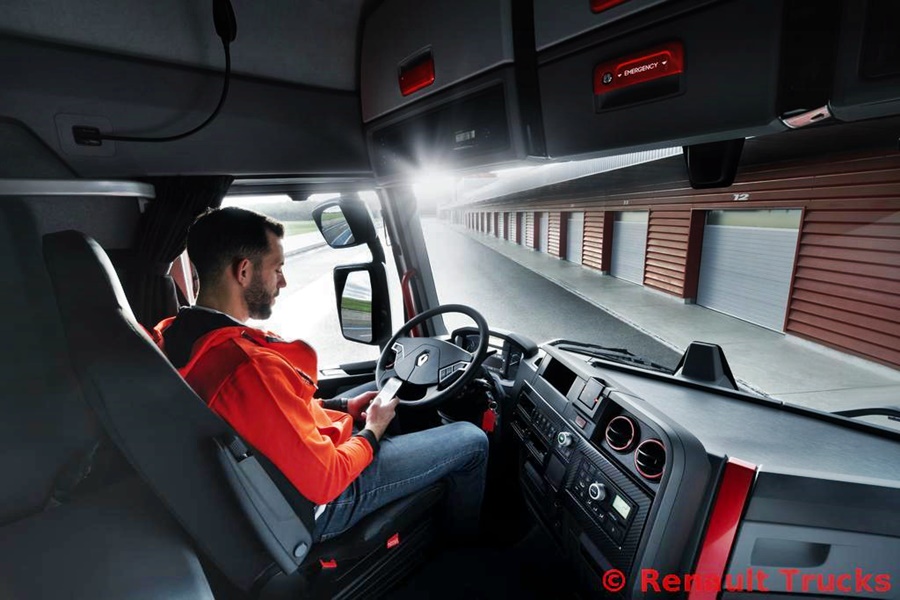 The spacious cabin has door sills also specially painted in bright red and bright yellow. An anthracite grey interior with carbonfibre elements is provided with red buttons that stand out clearly from the dashboard.
The T 01 Racing is transformed in the Used Trucks Factory, Renault's own conversion and adaptation facility for used vehicles, using the same assembly procedures as for new vehicles. Only certified original parts are used, and the selling points are low mileage and a manufacturer's guarantee of 12 months or 120,000 kms.