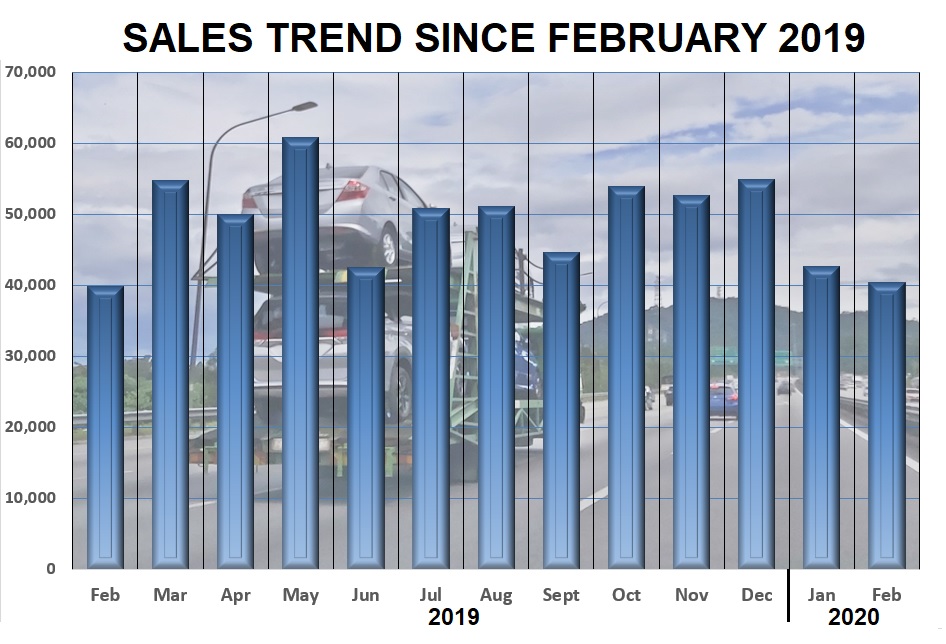 KEY POINTS:
♦ Although the Total Industry Volume (TIV) for the month – 40,403 units – was higher (by 1.5%) than the same month in 2019, it was 5.3% or 2,249 units lower than the figure reported for the month of January 2020.
♦ The total sales of new passenger vehicles was 36,702 units (about the same as last year) while commercial vehicles, including pick-up trucks, was 3,701 units (20% higher than February 2019).
♦ The decline in sales was attributed to delays in launches of new models and consumer concerns about the COVID-19 pandemic which showed signs of worsening.
♦ The Malaysian Automotive Association, which has been compiling data since the 1960, expects that March sales will be lower as the Movement Control Order came into effect around the middle of the month.
♦ Production of new vehicles dipped 11.1% after the upswing in January. As demand could be seen to be slowing down, many companies would have cut output to avoid building up too many stocks.
♦ The total output of 40,371 units during February 2020 was 17% lower than that of the same month in 2019.