It has been said so many times: no interstate travel is allowed during this Conditional Movement Control Order (CMCO) period and that includes balik kampung trips for Hari Raya this year. Yet, in recent days, the traffic has been increasing on certain highways, especially those leading out of Selangor to other states. While permission is granted to those travelling for legitimate work reasons, surely there can't be so many that a kilometres-long jam started forming.
So it must be people 'trying luck' to go to another state where their kampung or hometown is, and if they cannot pass through the roadblock, they might try again tomorrow. So far, it seems the police have been lenient and those without permits are told to turn around. According to the police, a total of 118,852 vehicles were at 14 roadblocks around Selangor from last May 13 until yesterday, and over 2,400 were not allowed to continue and had to turn back.
Now, the authorities have decided enough is enough and there will be immediate issuance of summonses for not following the CMCO. The fine is RM1,000 and magistrates are unlikely to be tolerant of this defiance of the law, and might even add a jail term.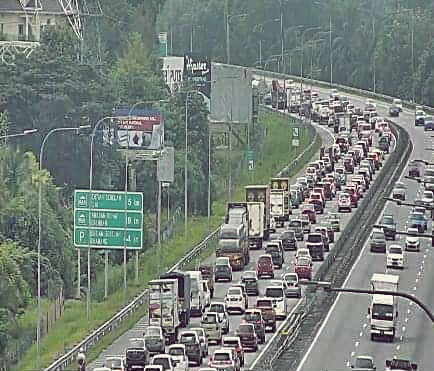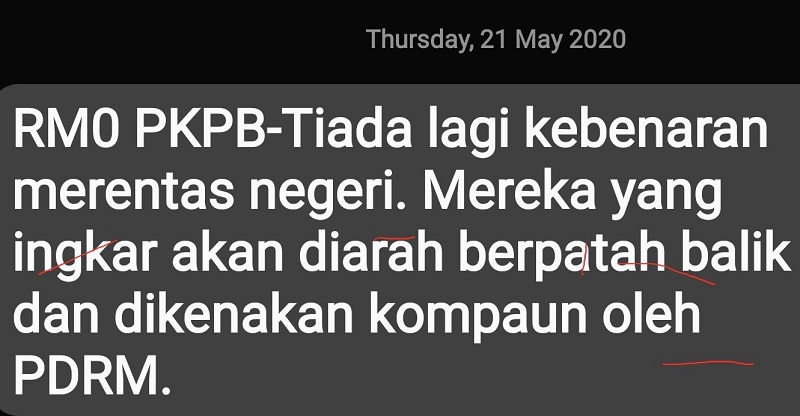 There will be more roadblocks set up and in Selangor, 5 roadblocks will be set up along the North-South Expressway as well as other highways leading out of the Klang Valley. Datuk Seri Ismail Sabri Yaakob, the Senior Minister who briefs the media daily on CMCO developments, said that that 'there will be no more interstate travel allowed during the CMCO period'. He advised people not to waste time waiting at police stations to apply for permits. "The police will not allow anyone to travel interstate anymore," he said.
Why is there a prohibition on interstate travel? The reason is to prevent wider spread of the COVID-19 virus around the country. Each time an area has infected persons, the Health Ministry has to quickly do contact-tracing to identify who the carrier was in contact with and quarantine them. The carrier who started spreading the disease may not have been aware as there are some cases where symptoms are not evident, or take a longer time to show. But during that time, they are a threat to others as the virus continues to spread through close contact.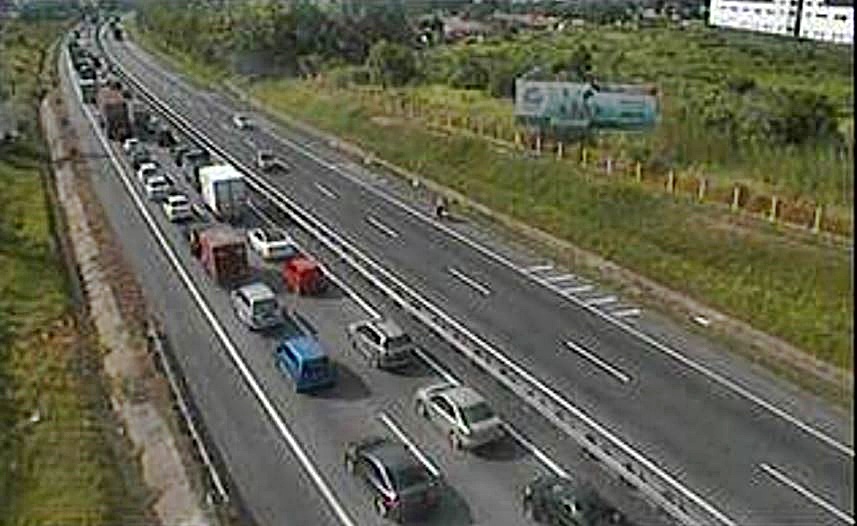 Traffic jam near Juru today.
Imagine if there is no restriction on travel, some people who are infected will carry the disease back to their hometowns or kampungs which have so far been lucky not to have any cases and start a 'cluster'. The whole area will have to be quarantined, causing inconvenience to the residents, and if there are very old people, there is a high risk of them getting seriously ill and even dying.
In one case, a pregnant woman travelled across state borders Kuala Lumpur to Kelantan because she wanted to give birth in the state. She lives in Ampang, which is a 'red zone', and was unaware she was infected. She carried the virus to Kelantan which did not have an active COVID-19 case since the end of April. As a result, not only must she be quarantined but everyone she came in contact with has been at risk of also being infected.
Netizens who have seen pictures of the jams on the highways have posted angry responses at what they consider as 'selfish acts'. It is gratifying to know that many Malaysians understand the seriousness of the matter and why the prohibition is necessary but there are still many who seem to refuse to obey the laws and be a threat to others.