In pre-pandemic times, policemen in vehicles transporting people to hospitals or police stations have had the risk of picking up diseases from their passengers. But that was a reasonable risk in their line of duty. Today though, the COVID-19 coronavirus is a threat so serious that personnel who have to interact with people known to be infected must wear personal protection equipment. However, policemen have no way of knowing if a person they arrest or help is infected and the best they can do to protect themselves is to wear a mask and gloves.
"Law enforcement officers are being dispatched as emergency responders in some cases where ambulances may not be available," said Stephen Tyler, Ford police brand marketing manager. "During one trip, officers may be transporting a coronavirus patient to a hospital, while another trip may involve an occupant who may be asymptomatic (showing no signs of being infected)."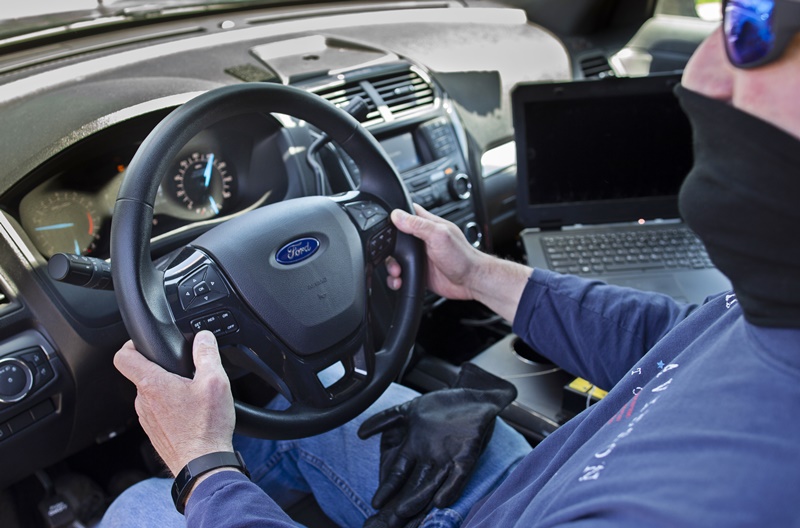 A Ford engineering team had already initiated a project in late March to look for ways to decontaminate vehicles and around that time, the New York City Police Department also alerted Ford to its need for a more efficient disinfecting process as the pandemic grew in intensity.
One approach they considered was using heat. Ongoing research suggests that the coronavirus cannot tolerate very high temperatures and can be deactivated. Ford worked with The Ohio State University to determine the temperature range and time needed.
Hotter than Death Valley
The solution: Bake the vehicle's interior until viruses inside are inactivated. Using the Ford Police Interceptor Utility's own hybrid powertrain and climate control systems, a software solution enables vehicles to elevate passenger compartment temperatures beyond 56 degrees C. (132.8 degrees F) –  hotter than Death Valley on its hottest day – for 15 minutes, long enough to help disinfect vehicle touchpoints.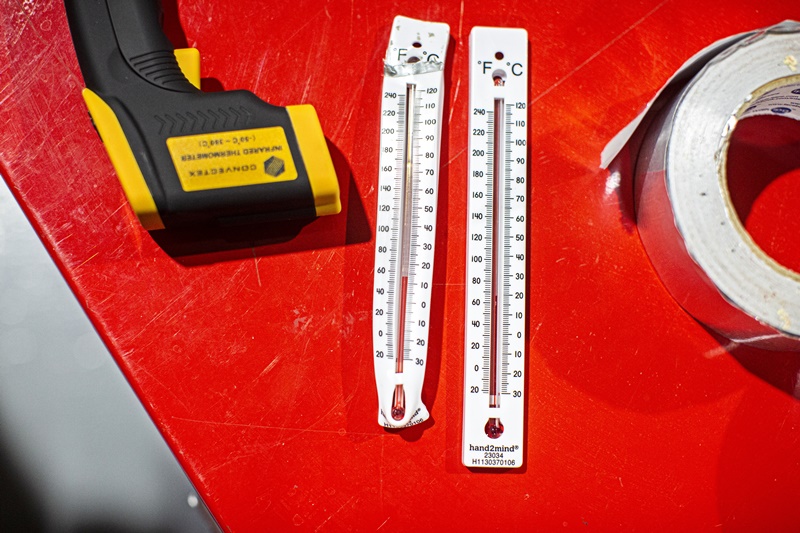 The software warms up the engine to an elevated level, and both heat and fan settings operate on high. The software automatically monitors interior temperatures until the entire passenger compartment hits the optimal level, then that extreme temperature is maintained for 15 minutes.
Operational trials with vehicles owned by some police departments indicated that the high temperature could reduce the viral concentration inside the vehicle by more than 99%. This heated process can be used by law enforcement regularly to help sanitize vehicles when officers are not inside.
Greater coverage
When used in conjunction with sanitization guidelines approved by US Centres for Disease Control and Prevention, flooding the passenger compartment with elevated air temperature can help reach areas that may be missed by manual disinfecting procedures. Heat has the ability to seep into crevices and hard-to-reach areas, helping reduce the impact of human error in applying chemical disinfectants.
"Officers can now use this self-cleaning mode as an extra layer of protection inside the vehicle in areas where manual cleaning is prone to be overlooked," said Tyler. "This virus is an invisible enemy and we are proud to provide a solution to help the law enforcement community fight it."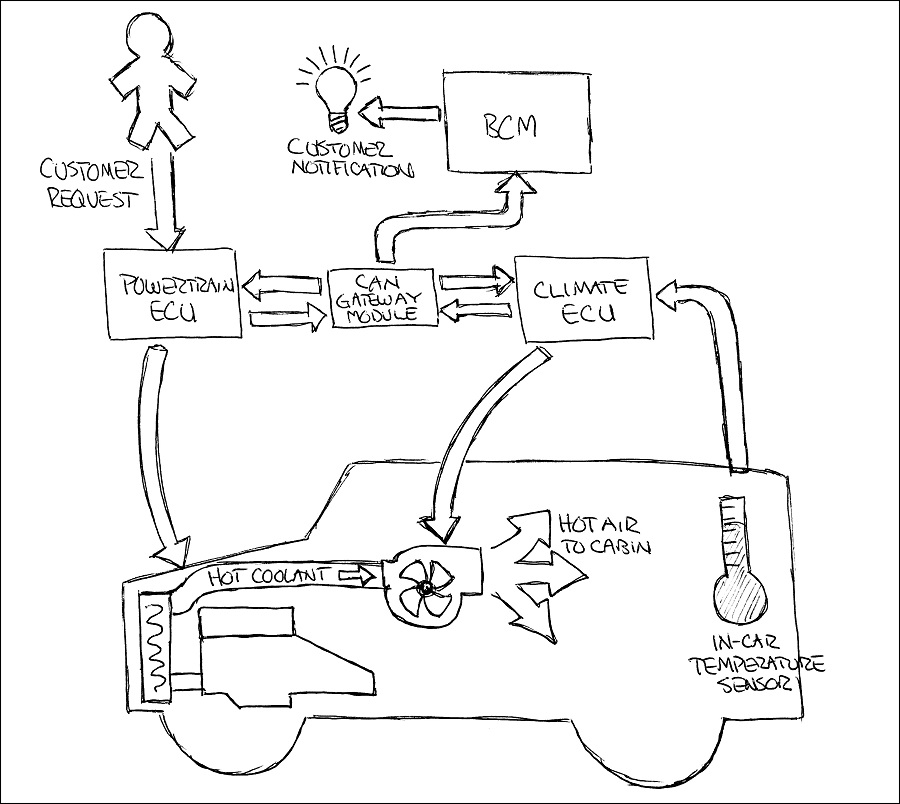 There are multiple ways to monitor progress of the heating. Hazard lights and taillights will flash in a pre-set pattern to notify when the process has begun, then will change at the end to signal completion. The vehicle's instrument cluster will also indicate progress. A cool-down process brings the temperature down from its highest points.
This example of Ford's smart vehicle technology can be installed in Police Interceptor Utility vehicles that were supplied between 2012 and 2019. The police departments with their own service centres can install the software using their own diagnostic service tools or dealers can do the job.
"First responders are on the front lines protecting all of us. They are exposed to the virus and are in dire need of protective measures," said Hau Thai-Tang, Ford Chief Product Development and Purchasing Officer. "We looked at what's in our arsenal and how we could step up to help. In this case, we've turned the vehicle's powertrain and heat control systems into a virus neutralizer."
To locate a dealership to test-drive or buy Ford vehicles in Malaysia, visit www.sdacford.com.my.