As with Formula 1, the 2020 World Rally Championship (WRC) also saw disruption in the second and third quarters of the season as the COVID-19 pandemic spread widely and most countries started to have lockdowns. However, with the situation having improved – although some countries see signs of a new wave of infections – and organisers understanding what measures need to be taken if they are to run events, motorsports activities are resuming.
The sad thing is that spectators are not allowed, and participant numbers must be kept to a minimum. While F1, being held mostly at racing circuits, can adhere to the no-spectators condition, rallies are a different matter as they are held in the countryside. It would be impractical to try to enforce such a condition in wide open spaces.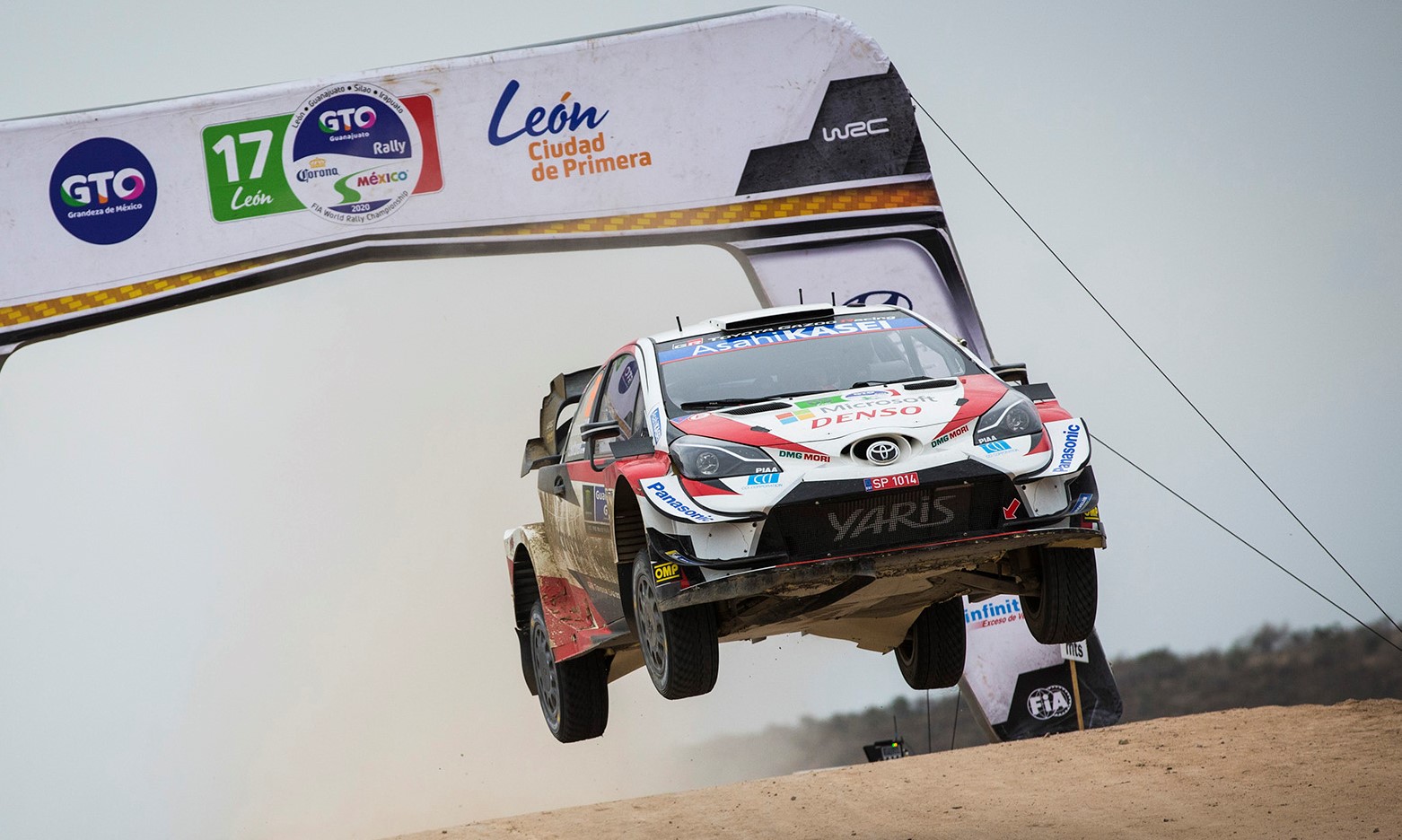 Resuming on September 4
Anyway, three rounds of the 2020 WRC (Monte Carlo, Sweden and Mexico) were completed before being suspended and it will resume on September 4 with the Rally Estonia. Another four rounds are confirmed in Turkey, Germany, Italy and Japan, while the events in Finland, New Zealand and Britain will not be run this year.
8 rounds instead of usual 13
The organisers are hopeful that they can add a few more events to the calendar before the year ends. In past years, there have been 13 rounds on average although the inclusion of Rally Turkey last year made it 14 rounds in 2019.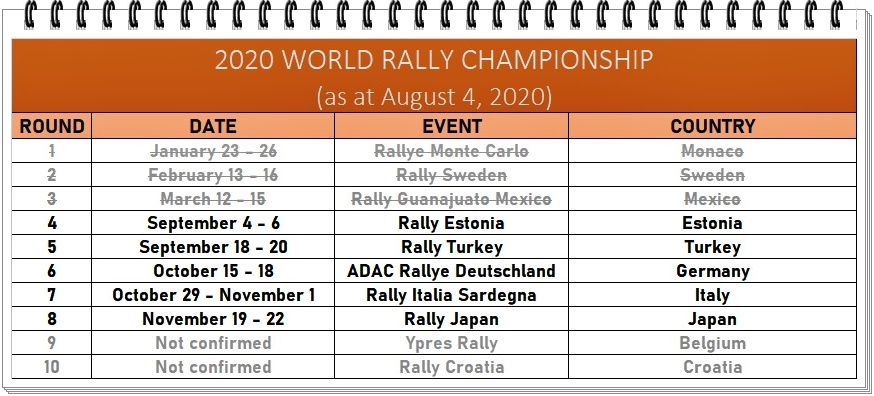 Two events which the organisers are hoping to run could be in Belgium and Croatia in the month of October. Both countries have never hosted a WRC event before although Belgium's Ypres Rally is among the more significant ones in the European Rally Championship.
The championship so far
There was a different winner in the first three rounds – Thierry Neuville/ (Hyundai), Elfyn Evans (Toyota) and Sebastien Ogier (Toyota). Two podium finishes and a fourth in Sweden put Ogier in the lead with 62 points while team mate Evans is 8 points behind. Neuville is third, 12 points behind Evans.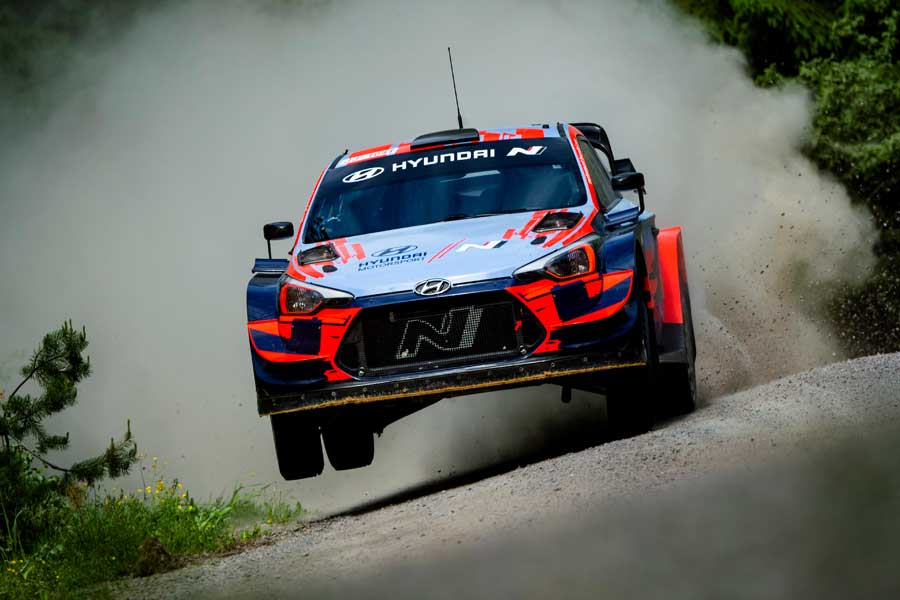 With five podium finishes in three rallies, Toyota Gazoo Racing WRT, using a Yaris WRC,  has a commanding lead of 110 points. In second position is the Hyundai Shell Mobis World Rally Team (89 points) which has the i20 Coupe WRC (pictured above). Third, with 65 points, is the M-Sport Ford World Rally Team using a Fiesta WRC (below).