Not everyone will be able to own a Lamborghini as it requires a lot of money to acquire one (an understatement, of course). But many should be able to afford €34.99 (about RM170) for the Lamborghini Huracan EVO created through a collaboration between Automobili Lamborghini and Ravensburger.
108 pieces in faithful detail
This supercar comes in the form of a 3D jigsaw puzzle which Lamborghini enthusiasts can assemble into the Huracan EVO car in a 1:18 scale. Ravensburger, a leading games and recreation brand from Germany, has replicated its dynamic lines and sophisticated aerodynamic styling,
Workers at the Lamborghini factory have to assemble thousands of parts to make a Huracan EVO but you just need to put together 108 plastic pieces which are numbered for easier identification.
Every detail is faithful to the real car, from the Y-style front bumper and Y-shape in the headlights, to the hexagonal details found throughout the car and the original Arancio Xanto orange colour of Lamborghini cars. The completed car can be mounted onto a replica chassis.
The finished model, with the distinctive Lamborghini design DNA evident in its low-slung profile, measures 26 cm in length. Distinctive finishing touches are realized by the 32 high-quality feature accessories, such as the axles and four rotating wheels that faithfully replicate the Aesir rims found on the real car, along with front splitter and rear diffuser.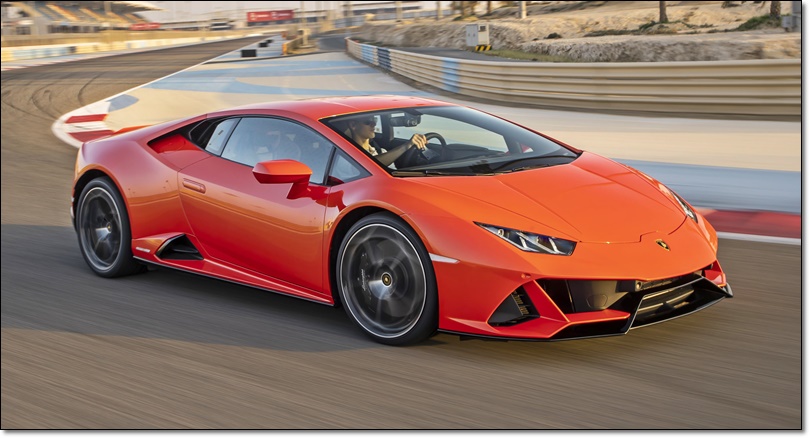 Most successful V10 Lambo
The Huracan line began in 2014 and then became the Huracan EVO from 2019. It is the evolution of the most successful V10-powered Lamborghini ever. Its 5.2-litre naturally-aspirated engine, with titanium intake valves, produces 640 bhp/600 Nm and with a dry weight of 1,422 kgs, the Huracan EVO has a weight‑to‑power ratio of 2.22 kgs/bhp. It is claimed to accelerate from 0 to 100 km/h in 2.9 seconds and can reach a top speed of 325 km/h.