In conjunction with the recent launch of the new Volkswagen Arteon R-Line, Volkswagen Passenger Cars Malaysia (VPCM) is collaborating with Wei-Ling Gallery to feature the talents of 13 Malaysian artists. The collaboration offers collectors and art enthusiasts the unique opportunity to own scale models of the Arteon that have been transformed by the artists into unique sculptures.
13 Arteon sculptures to be auctioned
The art pieces will be sold via auction, and proceeds from the auction will be channelled to the Breast Cancer Welfare Association (BCWA). All 13 Arteon sculptures will be available for online viewing and bidding at www.arteonartcar.com or at Wei-Ling Contemporary at The Gardens Mall via appointment by calling 03-2282 8323. Bidding closes on October 1, 2020 at 5 pm.
The Arteon project is an extension of the recent '18@8 Turning Points' exhibition by Wei-Ling Gallery. The exhibition was curated with this idea in mind and explores the 13 artists' pasts through different philosophical, technical and aesthetic approaches, in the form of thought-provoking art pieces that reflected on this ideology.
Prominent Malaysian artists who participated in this project includes Anurendra Jegadeva and Ivan Lam who recently represented Malaysia at the 58th Venice Art Biennale, Hamidi Hadi, Yau Bee Ling and Choy Chun Wei.
Jegadeva's Arteon was inspired by 'A Garland for My Father', presented as a portrait of his father surrounded by light boxes, featuring archival photos of family members and their Volkswagen Beetle. Wong Chee Meng's 'The Yearning Realm', with a unique painting approach in which layers of images are juxtaposed to form an illusion, reflected onto an Arteon through the same use of red and blue lenses.
Promoting arts and culture
"As a group, Volkswagen continues to promote worldwide support for arts and culture, and we have had collaborations in the past with local talents. Wei-Ling is a household name in the art fraternity here and abroad, and we are thrilled not only to be supporting this effort to deepen people's understanding to the influence of art in our lives with our latest product, but to also be doing our part for a good cause in conjunction with Breast Cancer Awareness Month," said Erik Winter, the Managing Director of VPCM, adding that the all-new Arteon R-Line and the collaboration presented the opportunity for the brand to engage with art fans.
The Arteon
The name of Volkswagen's flagship model is derived from 'Art' – which describes the fastback's harmonious lines and emotionality – and 'eon' which identifies' it as a premium Volkswagen model.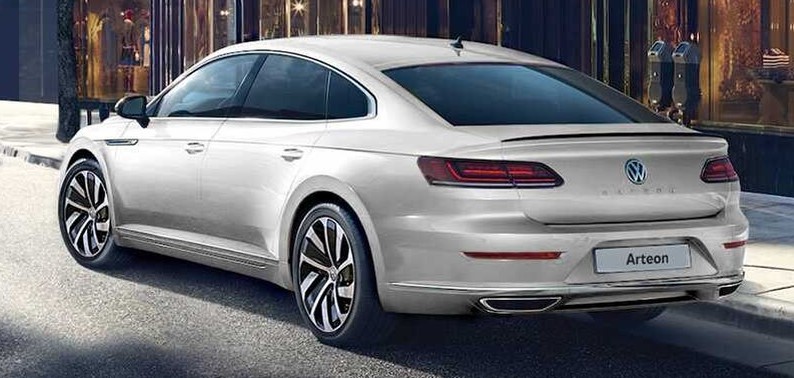 The Arteon is considered a turning point for the brand as the first of a new generation of Volkswagen models that are more evocative in design and emotionally appealing. The regular retail price is from RM225,490 but with the sales tax exemption, the price is lowered to RM220,043.28 (until December 31, 2020).
Each new Arteon R-Line, powered by a 2.0 TSI 190 ps turbocharged engine, comes with 3 years of free scheduled maintenance, a 5-year unlimited mileage warranty and 5 years of complimentary roadside assistance. Visit www.volkswagen.com.my to locate an authorised dealership for viewing and test-drives.