Looking back, the introduction of the Setel e-payment system by PETRONAS was timely. With the need for social distancing brought about by the COVID-19 pandemic, the cashless payment system made fuel purchases possible without having to interact with station staff.
Even the process of setting the amount required could be done from a mobile device from inside the car, although the driver would still have to get out and handle the pump nozzle. Perhaps one day that too will be automated…

The Setel Wallet now becomes more useful with Deliver2Me, another feature which uses the cashless payment process. Deliver2Me allows Setel users to purchase selected items from participating Kedai Mesra outlets at PETRONAS stations and have them promptly delivered directly to their vehicle while refuelling.
Deliver2Me is initially available at 6 participating PETRONAS stations in the Klang Valley and will progressively be available at all Setel-enabled stations nationwide during Q1 2021. The Setel system is already available at 800 participating Kedai Mesra outlets which accept the Setel Wallet. With the Deliver2Me feature, there is the option to pay for items in Kedai Mesra with minimal physical contact as an added safety benefit necessary in these times.
As with fuel purchases, customers can earn Mesra points automatically when using the Setel system (provided they have linked it to their Mesra card). Points redemption can also be done directly through the application.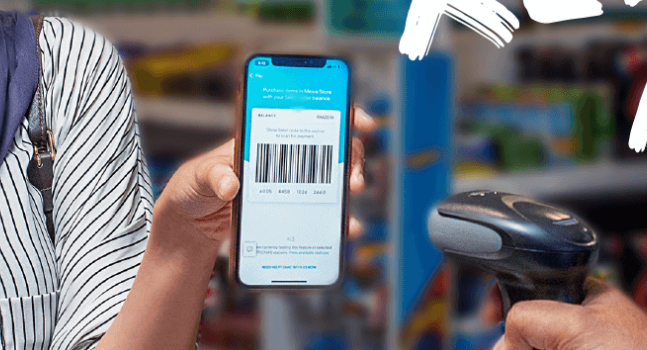 "At Setel, we're constantly pushing boundaries to deliver a seamless and frictionless experience to our customers beyond fuel. For instance, customers no longer need to wait in line after refuelling to grab a cup of coffee and nasi lemak through Deliver2Me," said Iskandar Ezzahuddin, CEO of Setel.
"We are pleased to offer greater convenience to over 1.5 million Setel users through our cashless payment system in Kedai Mesra. This is just a stepping stone in our journey of expansion as we add more intuitive features tailored to individual customers, in line with PETRONAS' growing offerings," he said.
The Setel app is available for iOS and Android devices and can be downloaded and installed for free from the Apple Store, Google Play Store and Huawei AppGallery.
PETRONAS Setel smartphone fuel payment application available nationwide