A festive season usually includes giving to those less fortunate and this year, Volkswagen Passenger Cars Malaysia (VPCM) and PichaEats teamed up to deliver a total of 280 meals to the less fortunate, in efforts to drive kindness this festive season.
The 'Driving Kindness' convoy consisted of employees from VPCM and PichaEats, a catering company that specializes in preparing meals from the homeland of its chefs who come from Syria, Palestine, Pakistan and Afghanistan.
Recipients of the Driving Kindness campaign were Hiichiikok Foundation, Trinity Community Children's Home, Lighthouse Children's Welfare Home, Sunteck Handicap Welfare Home and Charis Sheep Pen Shelter, all located in Klang Valley.
Additionally, as a show of support to frontliners, a total of 100 meals were delivered to the doctors and nurses at the COVID-19 testing station at Hospital Kuala Lumpur.
In the spirit of giving, five families and individuals were also presented with a PichaEats Christmas Family set. The respective parties were selected through a Facebook contest held last month which invited netizens to nominate those going through tough times and deserved a special meal as a show of love and appreciation.
"Christmas is the season of giving, and it is a privilege to be able to give back to the community and to the less fortunate. The year has been extremely challenging for everyone, and it is so important to stay connected, be kind and to give back whenever possible," said Erik Winter, Managing Director of VPCM.
"The Volkswagen group has been committed to aiding refugees via numerous social platforms since 2015, and here we are honoured to partner with the charismatic team at PichaEats, who are doing an amazing job creating opportunities for refugees in Malaysia," he added.
"At PichaEats, we are all about making an impact. For this Christmas and year-end season, we especially wanted to emphasize the idea of bringing joy and spreading kindness to the community at large. It was a pleasure working with Volkswagen Malaysia to realize this, who were all for putting a smile on the faces of those who needed some good cheer," said Kim Lim, CEO and co-founder of PichaEats.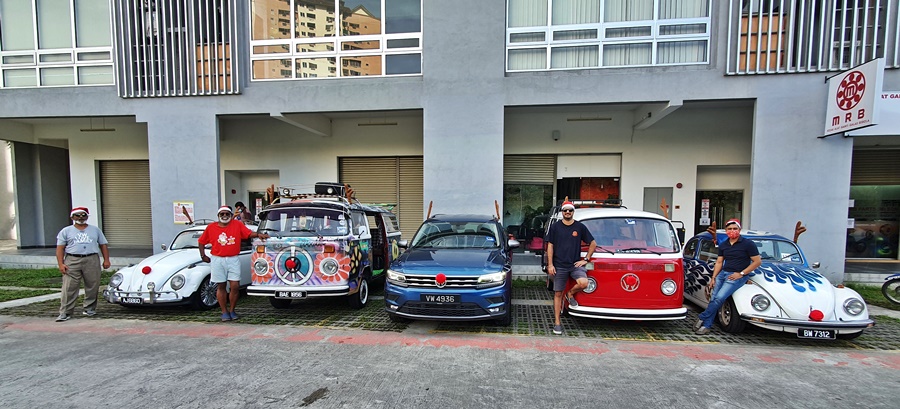 The meals were delivered by volunteers who used their own Volkswagen vehicles – two Beetles and two Kombi vans – as well as vehicles provided by VPCM.
Click here for other news and articles about Volkswagen.