LEGO, the Danish company well known for its plastic bricks that can form various objects, has a range of vehicles in its line-up. However, it may surprise you to know that there has never been a Jeep model in its catalogue. But that omission has now been rectified with the first-ever LEGO model of the iconic American SUV.
Jeep and the LEGO Group have revealed the newest LEGO Technic Jeep Wrangler Rubicon which will go on sale from January 2021. Available for purchase online as well as stores globally, it will have a price which, in Europe, will be 49.99 euros (about RM246).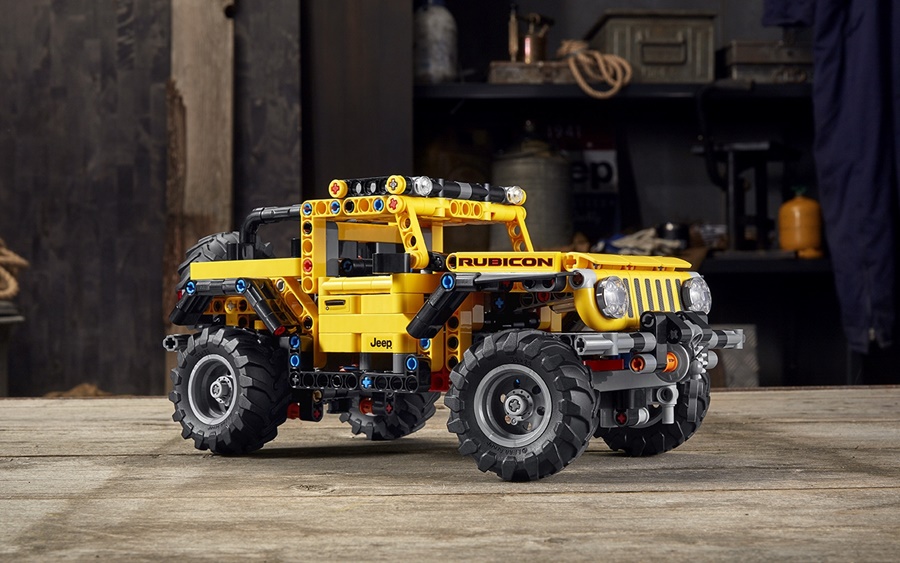 665 pieces with 4×4 drivetrain
The new model of this SUV, which has a heritage going back to World War II, will provide a thrilling building experience for LEGO fans of all ages. It comes with the high-performance 4×4 drivetrain, rugged tyres, fold-down rear seats, full-size spare wheel and classic 7-slot grille in LEGO Technic form. The vehicle is finished in sporty yellow and black colour scheme.
Once the 665 pieces are brought together as a complete 240 mm long vehicle, builders can create endless off-road adventures. A button-operated front steering system, powerful axle-articulation suspension and winch will enable to SUV model to tackle and cross all types of obstacles inside the home or outside.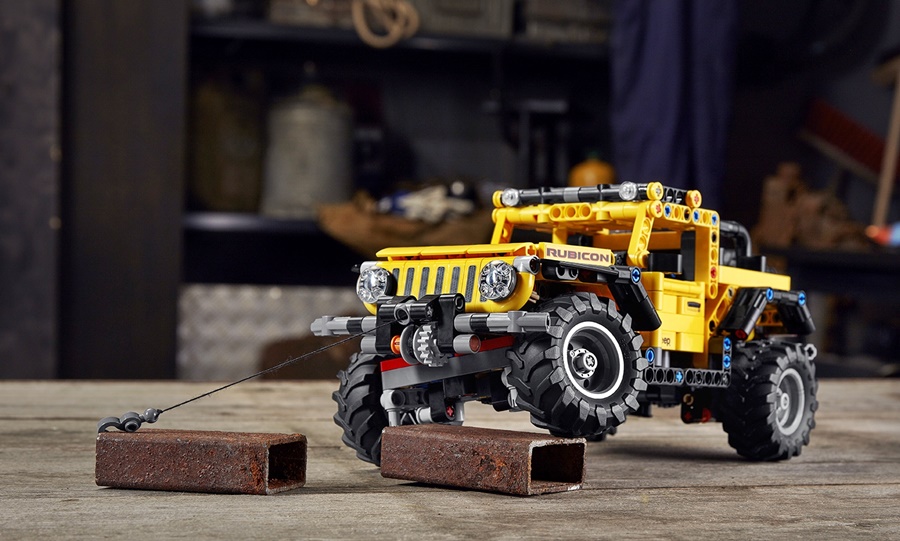 "The Jeep Wrangler is an icon in the off-road world," said Lars Thygesen, designer, LEGO Technic. "The Rubicon has a lot of the iconic details loved by 4×4 fans the world over, so it was important to me to pack as many of the authentic, powerful features of the real vehicle into the LEGO Technic replica. I hope LEGO fans and vehicle lovers enjoy all aspects, including the suspension, winch and open-air design that we developed alongside the talented Jeep design team."
"Ask any Jeep Wrangler owner and they'll tell you that their vehicle is just a bigger version of this new LEGO set," said Mark Allen, head of Jeep design. "The design of the Jeep Wrangler allows them to take it apart, top off, doors off, reconfigure it, add new pieces from our Mopar team, and then put it back together again. This LEGO Technic Jeep Wrangler should bring a new level of joy to our Jeep enthusiasts and help inspire future designers to the brand."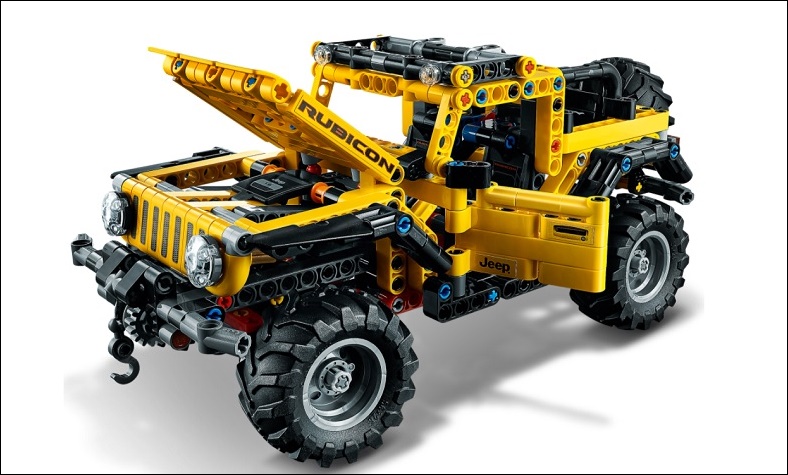 Most powerful Wrangler
Meanwhile, Jeep has launched its Wrangler Rubicon 392 as the most-capable, quickest, most powerful Wrangler ever. Powered by a 6.4-litre HEMI V8 producing up to 470 bhp/637 Nm, the 2021 model is claimed to be able to go from standing still to 0 mph (96 km/h) in 4.5 seconds. It is fitted with a TorqueFlite 8-speed automatic transmission and Selec-Trac full-time active transfer case for 4-wheel drive.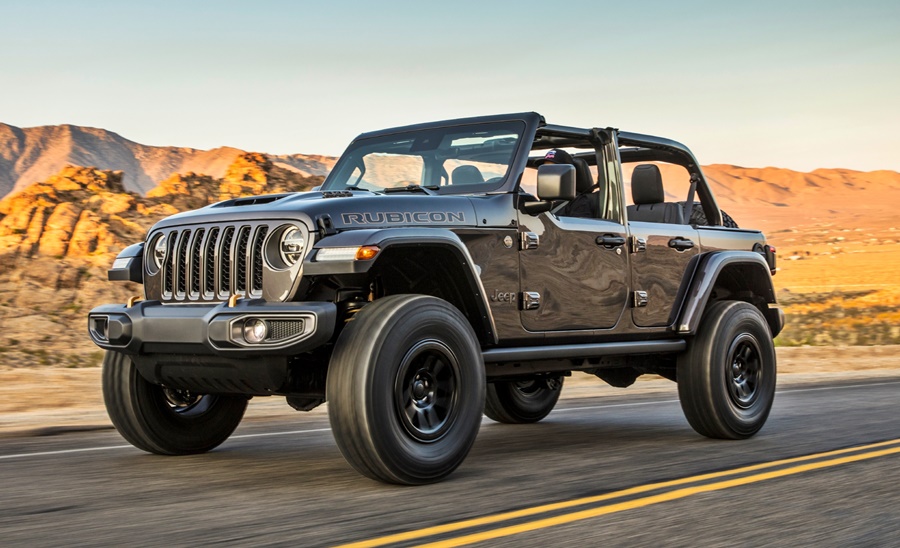 The addition of the 6.4-litre engine marks the first time in nearly 40 years that a V-8 has been a factory option for the Wrangler. Tuned specifically for the Wrangler Rubicon 392 (the number refers to the engine capacity in cubic inches), nearly 75% of peak torque is available just above engine idle speed.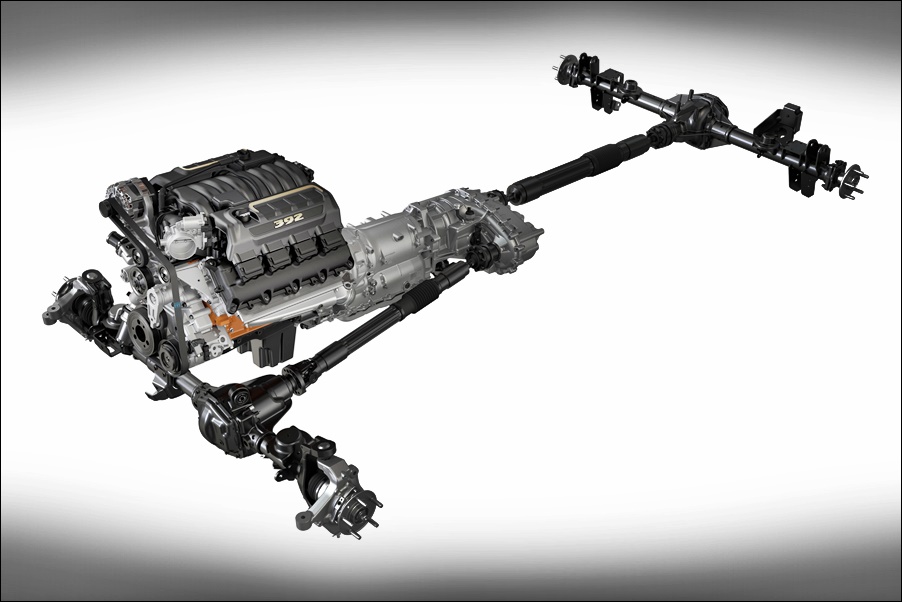 Although the engine has a cast iron cylinder block (but aluminium heads), it has the latest technologies such as an active intake manifold, variable camshaft timing, twin spark plugs per cylinder, sodium-filled exhaust valves, hollow-stem intake valves and piston oil cooling jets.
For those who have concerns about fuel consumption (which Jeep has not provided yet), the engine has Fuel Saver Technology which deactivates cylinders when conditions permit. The engine can go into a more economical 4-cylinder mode when loads are light, such as when cruising on the highway.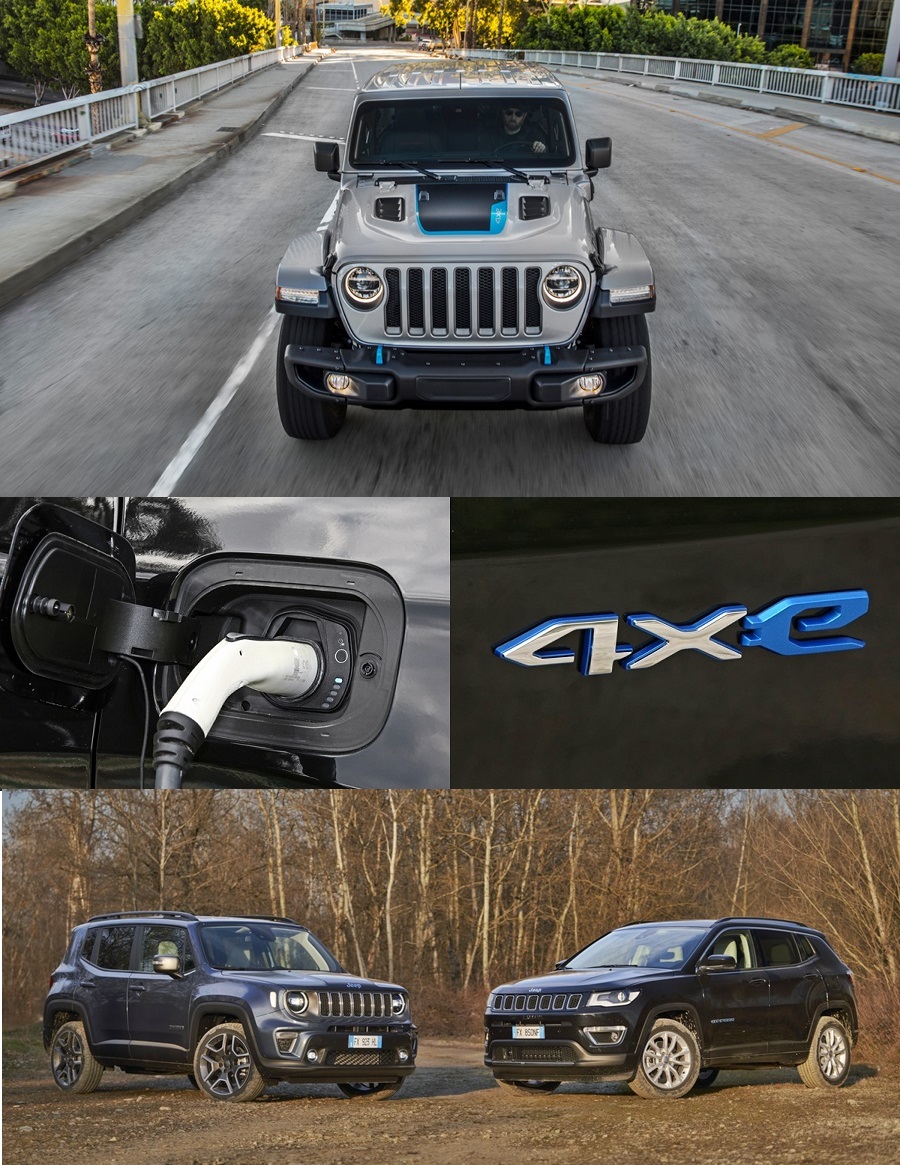 Click here to read about other LEGO models